Like many travelers, I recently realized that what I was getting in return from my travel rewards credit cards was worth way more than what I paid in annual fees. It's as simple as that.
Just the term "fees" struck fear into a points & miles novice like me, but I've come to realize that those fees are really just investments into your future travel. And if you maximize your card's benefits, you are going to come out ahead, and sometimes way ahead.
Right now, my credit cards with annual fees are paying for the following things in my life:
A New York Times subscription
Up to $200 in Uber credits per year (including Uber Eats)
A free checked bag (insured in case of loss or damage), including my ski bag, on any Delta flight
Airport lounge access to hundreds of lounges worldwide
Elite status with Marriott, Hilton, Avis, Hertz, and National Car Rental
$50 back on any hotel booking (booked through the Chase Travel Portal)
Up to a $200 hotel credit for Amex Fine Hotels & Resorts or the Hotel Collection
Rental car insurance
Free delivery on DoorDash via a complimentary DashPash membership
Up to a $200 airline incidental fee credit (I chose Delta)
$100 Delta credit (after spending $10,000 on my card throughout the calendar year)
Up to $100 to cover the cost of Global Entry (or TSA PreCheck)
And, as of now, I'm leaving $179 on the table for a CLEAR Subscription (but I plan to change that soon!), Up to $100 back at Saks Fifth Avenue, and Up to $300 more off of a possible Equinox gym membership.
All of this alone might add up to break even on the annual fees I paid for those three credit cards. And then you add in the welcome offer bonuses that are available.
Sign-up Bonuses and Annual Fee Cards
Ultimately, any credit card sign-up offer worth anything is going to come from a card with an annual fee. Most travelers will look at the offer and see the cost associated with the card's annual fee.
I got over that by understanding how much exactly 60,000 Chase Ultimate Rewards points or 100,000 American Express Membership Rewards are actually worth.
The Chase Sapphire Preferred® Card is a perfect example of this. Right now, you can earn 60,000 points after you spend $4,000 in the first three months. The points, which are Chase Ultimate Rewards, come out to be worth a minimum of $750 towards your future travel – and potentially much more.
The annual fee on the Chase Sapphire Preferred? $95.
So, if you are confident that you can hit that $4,000 with your everyday spending responsibly, you are investing $95 this month to earn $750 towards future travel once you meet the spending requirement.
Worried about hitting that spending bonus? We have some tips for that
My napkin math shows that by opening the Chase Sapphire Preferred and hitting that spending bonus, I'm coming out $905 ahead ($1,000 – $95 = $905), and that doesn't include the points you are earning on the spending to hit that bonus. So you'll have a minimum balance of 84,000 Chase Ultimate Rewards points after spending $4,000 in the first three months.
Another good example of how quickly and easily you can come out ahead on annual fees is with the Preferred's older sibling the Chase Sapphire Reserve.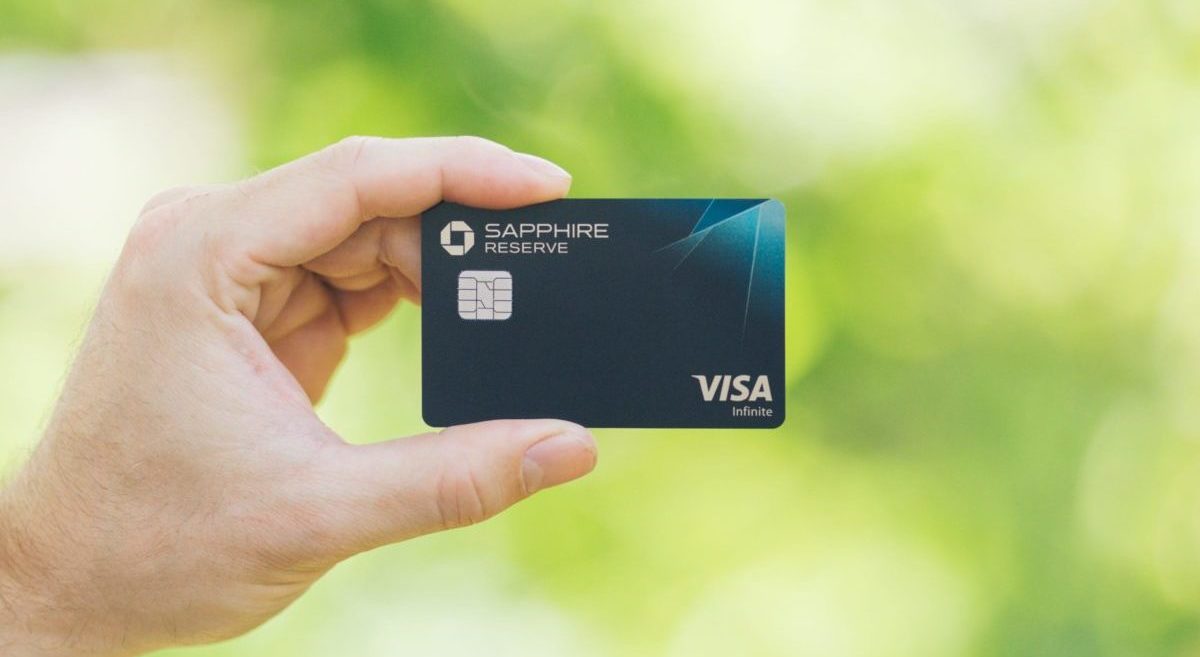 At a price tag of $550, it's an annual fee that can have travelers retreating to lesser cards. But, do the math! It's actually more like a $250 annual fee.
That's because the card comes with a $300 annual travel credit that applies to any travel purchase you make on the card. So, any plane ticket, Uber ride, hotel reservation, rental car, parking charge, etc., will be covered by that $300 credit. All of those purchases, up to $300, will be automatically reimbursed on your card. You don't have to do a thing.
Plus, the Reserve is offering a 60,000-point sign-up offer after spending $4,000 in the first three months. Those 60,000 points are worth a minimum of $900.
Once you redeem that $300 travel credit and you earn your spending bonus worth $750, that puts you well ahead of the $550 fee.
But still, we always suggest starting with the Sapphire Preferred. You'll earn more points from the start, and if you decide to later upgrade to the Reserve, those additional points will be worth more.
Travel Expenses
If you're just looking at travel costs and annual fees, it's clear you can come out ahead, and that's not taking into account all of the sweeteners that annual fees on premium credit cards can offer.
Remember that big list of all of the things that my annual fee cards pay for in my life, above? One of my favorite perks is airport lounge access.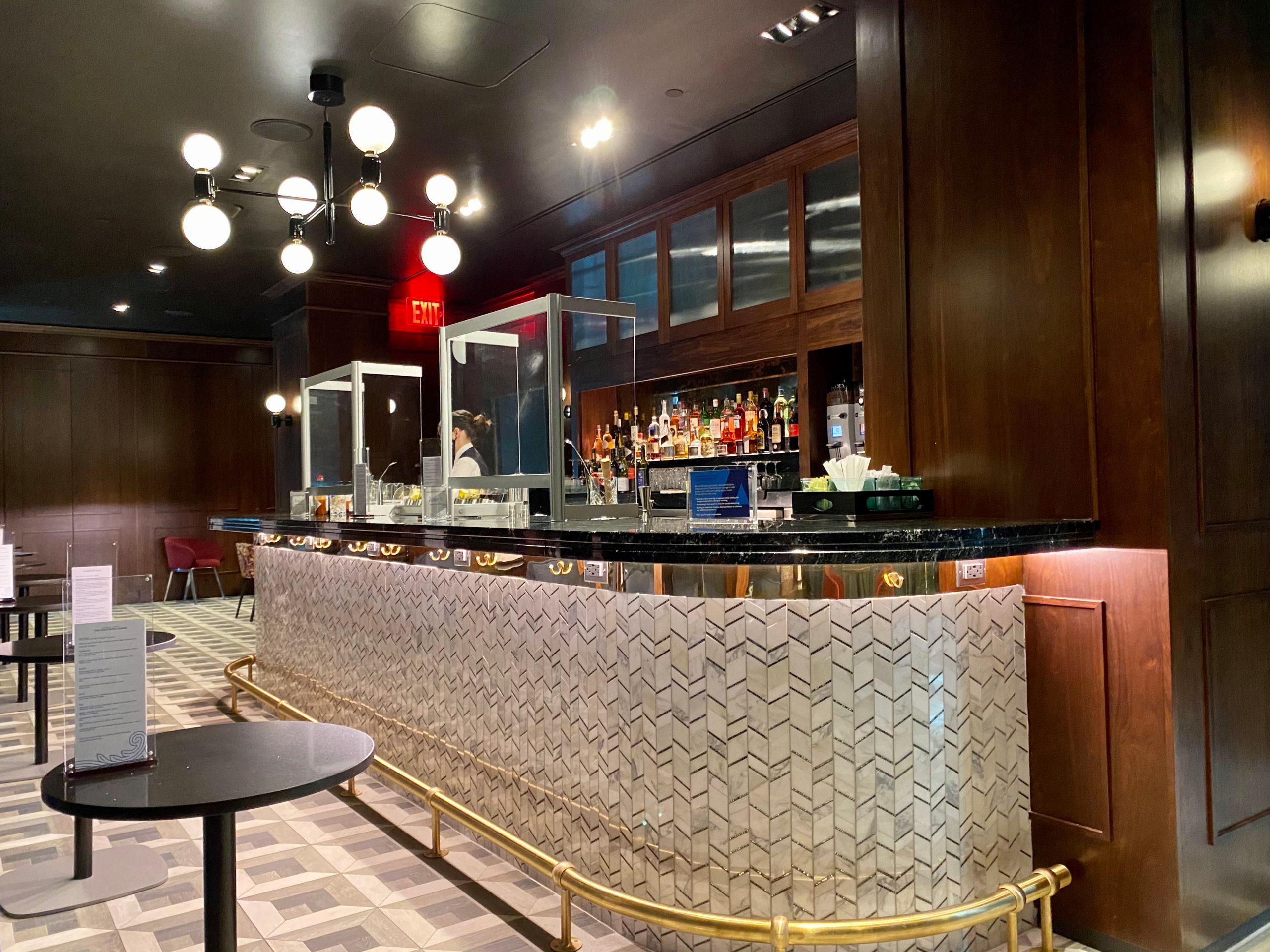 Despite projecting a fancy or expensive vibe, airport lounges can be a cost-effective way to travel. Gone are $11 bland margaritas from airport restaurants, $4 waters to take on the plane, and a $17 soggy basket of burgers and fries to sustain you on your travels. Once inside, airport lounges offer complimentary food and beverages, plus a more stylish and comfortable experience.
The value of airport lounge access depends on how often you fly and how thrifty you are as it relates to eating in transit, so it's hard to put a dollar amount on it, but for many travelers, the access is worth it.
More: The Best Credit Cards for Airport Lounge Access
If you're looking for your annual fee card to cover other travel expenses for you, you're in luck. Seven different cards cover the cost of Global Entry and the Platinum Card® from American Express covers the cost of CLEAR, too.
One aspect of annual fee cards that should not be overlooked is baggage fees. As a skier, I often find myself unable to travel without bags, so the cost of an annual fee card that covers baggage is well worth it for me.
My Delta SkyMiles® American Express Gold Card comes with an annual cost of $99 (see rates & fees). To check a bag with Delta is $30 each way. So if I take two trips per year in which I have to check a bag, that would cost me $120. All SkyMiles Gold cardholders get one free bag on any flight. That means if I bring my skis or golf clubs with me on just two trips per year, the annual fee of the Gold card is worth it.
And critically, you don't even have to pay for the flight to get the benefit. Since the card is tied to my SkyMiles account, I get the benefit automatically.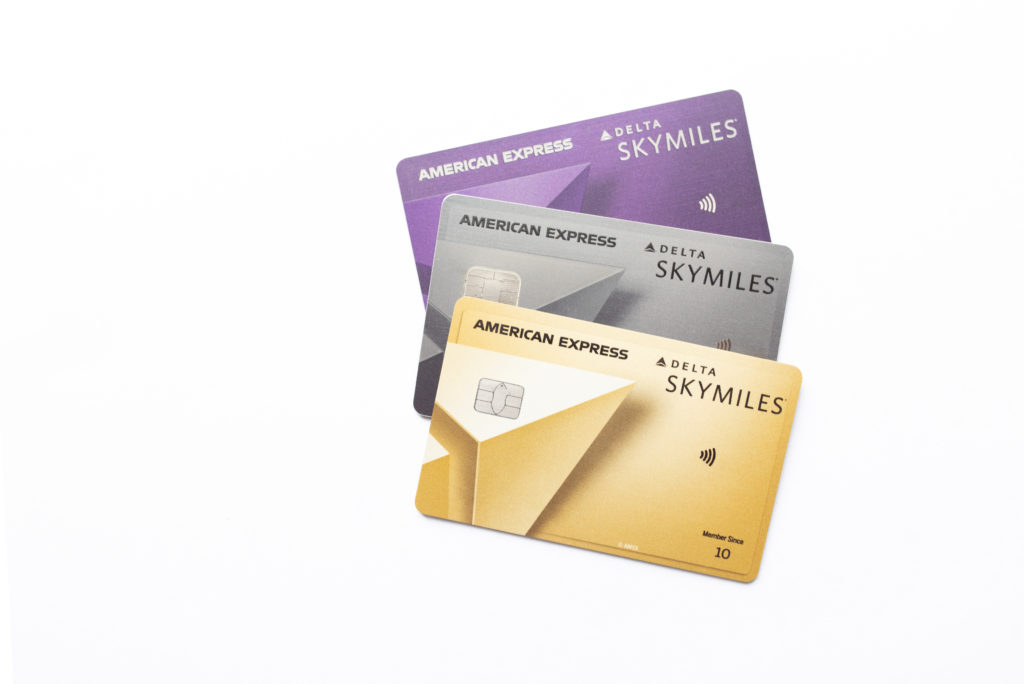 United and American Airlines both offer similar co-branded credit cards that give travelers one free bag on each flight, so no matter what airline you fly, you can take advantage of that annual fee in just a few trips!
The Sweeteners
Besides lounges, credits for other everyday spending items can really chip into that annual fee, too.
The Platinum Card® from American Express has one of the highest annual fees of any premium credit card at $695 (see rates & fees). But it also offers an exhaustive list of perks after an overhaul this summer. I recently added this card to my wallet after realizing how much it could pay for, despite its hefty $695 annual fee.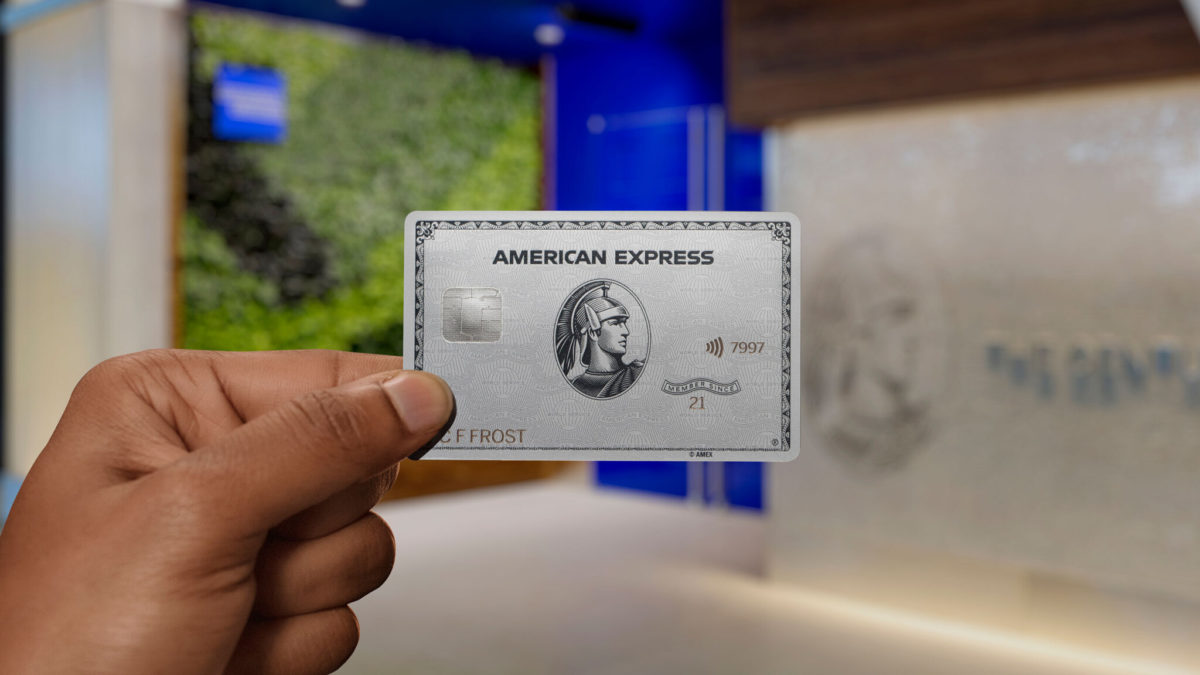 One of them is a digital entertainment credit. Basically, the card covers up to $20 per month of your subscription to one of the New York Times, Peacock TV, SiriusXM Radio, or Audible. As a subscriber to the New York Times news, cooking, and games, my subscriptions are completely paid for each month, with about $16 of my monthly digital entertainment credit to spare!
Use Uber to get around? The Platinum card's up to $15-a-month (and $35 in December) Uber credit can be super helpful, too. Recently, I took a $16 Uber ride to the airport that cost me just $1. Cheaper than the bus!
Plus, the Uber credit can be used for any of Uber's products, including Uber Eats food delivery or e-scooters in participating cities.
The American Express Platinum Card offers $300 at Equinox gyms. However, in my experience, this will be harder to use since I don't live in a city with an Equinox location.
Bottom Line
Credit card annual fees can be scary! Things are expensive enough without seemingly having to pay for them. But, if you do the math and milk the value from these expensive pieces of plastic, these cards can put you way out ahead for all sorts of things.
Let's take my recent trip as an example. I used my annual fee credit card to make my $16 Uber ride to the airport a $1 ride. Then, I used that same card to get into an airport lounge, where I treated myself to a coffee, a tomato bisque, a Caesar salad, and a soy-ginger salmon entree for exactly $0. I later washed it down with a beer. The cost? Also $0.
By the time I got to my plane for my flight, I had spent a whopping $1 on travel expenses thanks to my annual fee card.