Editor's Note: Welcome to our Points Principles series, an ongoing series dedicated to explaining the basics behind the confusing world of frequent flyer miles and travel rewards points. Follow along as we lay out some of the building blocks to travel for nearly free. And check back to the Points Principles page to see what ground we've already covered.
Every traveler wants a big stash of points and miles. It's the key to unlocking free travel, and there is no better way to earn them than credit card welcome offer bonuses. You open a card, spend a certain amount of money within the first three or so months of card membership, and get a boatload of points.
But many of these credit cards come with a price tag – an annual fee. And many travelers new to points and miles would much rather stick to no-fee cards. Cards that charge a fee just to have them in your wallet can seem like a bad deal, especially when there are free options on the marketplace.
Don't fall into that line of thinking. In many cases, you will find that the best credit cards will make it fairly easy to earn your annual fee back – and then some – in the form of benefits and rewards.
We want to rewire your brain to start thinking about annual fees as an investment in your future travels.
Do the Math with Your Annual Fees
One of the most important things you can do when assessing a credit card annual fee is to ask yourself a few questions and do some quick math. What benefits does the card offer? How many points will you get for signing up? Are these enough to outweigh the annual fee?
Let's take the Chase Sapphire Reserve for example. The Reserve is Chase's premium travel card that launched back in 2016 and sent the award travel community into a frenzy. The card has a hefty price tag with an annual fee of $550. But that $550 annual fee is misleading. It's actually more like $250.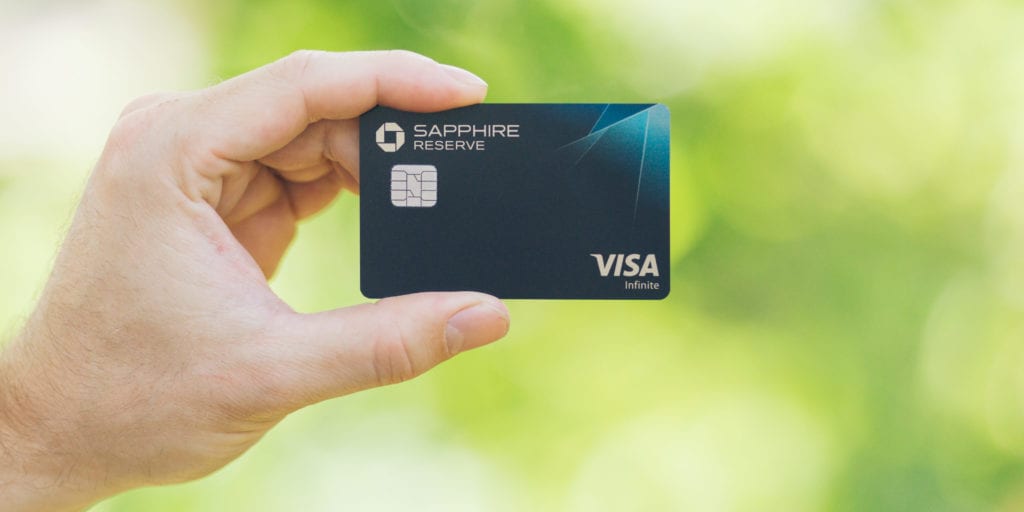 That's because the card comes with a $300 annual credit that applies automatically to any travel purchase you make on the card. Whether it's a plane ticket, Uber ride, hotel reservation or any other purchase that codes as travel. Chase has defined travel as any of the categories listed below.
Airlines
Hotels
Motels
Timeshares
Car Rentals
Cruise Lines
Travel Agencies
Discount travel sites
Campgrounds
Passenger trains
Buses
Taxis, Uber & Lyft
Limousines
Ferries
Toll Bridges & Highways
Parking lots & garages
This travel credit is among the most flexible and lucrative in the points and miles world. You don't have to do anything to get it other than put the purchase on your card Chase will automatically reimburse you until you hit the $300 annual cap. So if you travel even semi-regularly, spending $300 becomes quite easy.
The card also offers up to a $100 credit every four years to reimburse the cost of your TSA PreCheck or Global Entry membership. You will also get a Priority Pass Lounge membership that will let you eat and drink for free at thousands of airport lounges around the world. This even includes a number of airport restaurants where you can dine for free during your travels.
Not to mention, the 50,000 points you will receive after spending $4,000 in the first three months are worth a minimum of $750 through the Chase Ultimate Rewards portal. Almost enough to justify two years of card annual fees.
Factor in the rest of the premium benefits on the card and it's no wonder that we have labeled it as the #1 travel rewards credit card. I've held the card since it launched in 2016 and I have never had an issue getting far more than $550 in value from it each and every year.
But just because a card has an annual fee, doesn't mean it is worth paying. For example, nothing about the Mastercard Black Card would entice me to drop $495 a year for its annual fee. There are simply so many better options at that same price point. It doesn't have a welcome offer bonus, nor does it earn bonus miles on any spending categories. And the benefits it does offer can be attained from cards with much smaller annual fees.
Don't Expect Much from a Card with No Annual Fee
If travel isn't your goal, there are plenty of no annual fee cashback credit cards that can suit your needs. And at the end of the day, as long as you can be financially responsible with credit, any card is likely a better option than paying with a debit card.
Most no annual fee cards will earn 2% cashback on your spending and might have certain spending categories offering a higher cashback rate. But beyond that, don't expect much.
The cashback rates are essentially paid by the merchants that are accepting your cards. The banks charge them a fee each time you swipe your card which is generally higher than the rate of return your card earns. It's how they can offer the card with no fee.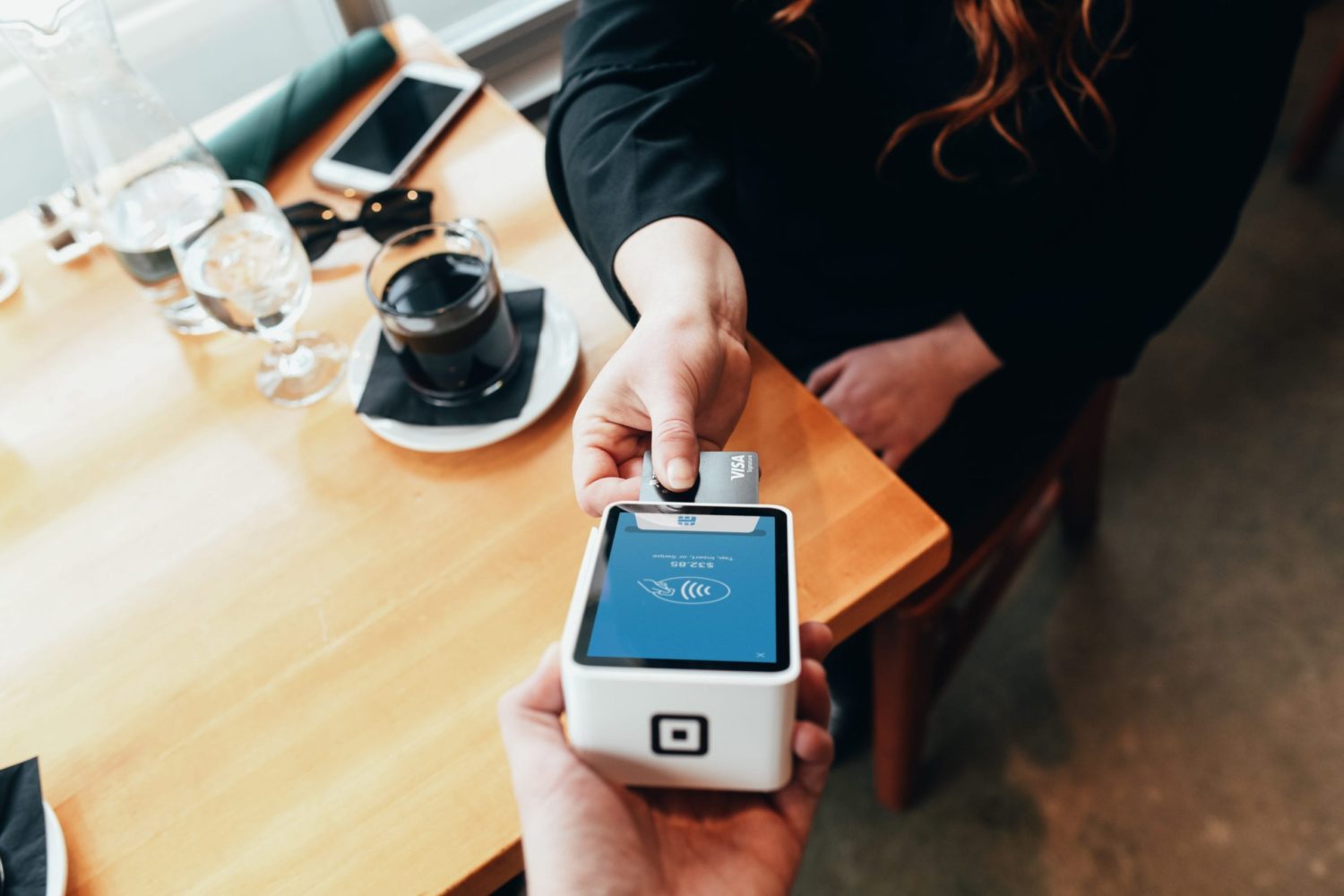 But if you want more out of a credit card, the economics just simply don't work from the banks perspective without charging an annual fee. They need to charge a fee to offer many of the great benefits you will get on a travel rewards credit card.
For example, most travel rewards cards will waive foreign transaction fees when you use your card in another country. And while some no annual fee cards offer that, its the exception, not the norm.
Most of the best travel rewards cards have annual fees because they offer benefits that cost the banks money to provide. So while you might be paying more upfront for a card with an annual fee, you will likely pay less in the long run if you can take advantage of the benefits they offer.
Know When to Hold Them & Know When to Fold Them
"How do you know if you should close a credit card with an annual fee?"
We get this question often, and the answer is simple. You have to do the math as the answer will be different for everybody.
Take for example the Delta SkyMiles® Gold American Express Card. Just for holding the card and paying the $99 annual fee, you will get a free checked bag on every Delta flight as well as priority boarding. Since Delta charges $30 each way to check a bag ($60 roundtrip), I only have to check one bag on two trips a year to make the card's annual fee worth it.
I will pay $99 for something that would otherwise cost me $120. And with an almost two-year-old at home, traveling without checking a bag these days is not as easy as it once was. So while I almost never spend money on this card, it stays open because it provides me with more value than it costs to keep it open.
Since I rarely fly American Airlines, I couldn't justify keeping the co-branded credit card open for the second year. After earning the initial welcome bonus, there was just simply no way I was going to get $99 in value out of the card for the second year. That was enough for me to cancel the card.
Thrifty Tip: Thinking about canceling a card? Make sure you know whether or not your points are safe.
Bottom Line
We've been conditioned to believe that paying a credit card annual fee is a bad deal. And in some cases, it is. But before you rule out a card with an annual fee, make sure you do the math and understand what the card offers. Many times, you will end up far ahead on your initial investment.
That old phrase "The best things in life are free" doesn't apply to travel rewards credit cards. But if you think of these annual fees as an investment in your future travels, you can pay pennies on the dollar for experiences you might not otherwise be able to afford.