The Platinum Card® from American Express is one of the most sought-after credit cards for travelers, thanks to unbeatable lounge access, instant hotel status, and now, a welcome offer bonus of up to 80,000 membership rewards points (or more!) But to unlock all those points and travel perks, you need to get approved first. So what credit score is needed to get the American Express Platinum Card?
As with many things in the world of credit cards, there's not exactly a one-size-fits-all answer: Approval standards hinge on many different factors. And the Platinum Card occupies a strange space in the world of travel rewards cards: It's not quite a credit card, which means you may be able to get approved with a lower score than it takes to get other top-tier cards like the Chase Sapphire Reserve.
And luckily, American Express has tools that allow you to see if you pre-qualify for the card. Still, there's a lot to consider.
So let's take a look at how credit history and scores work and what credit score you may need to get the Platinum Card from American Express, along with how to check if you qualify.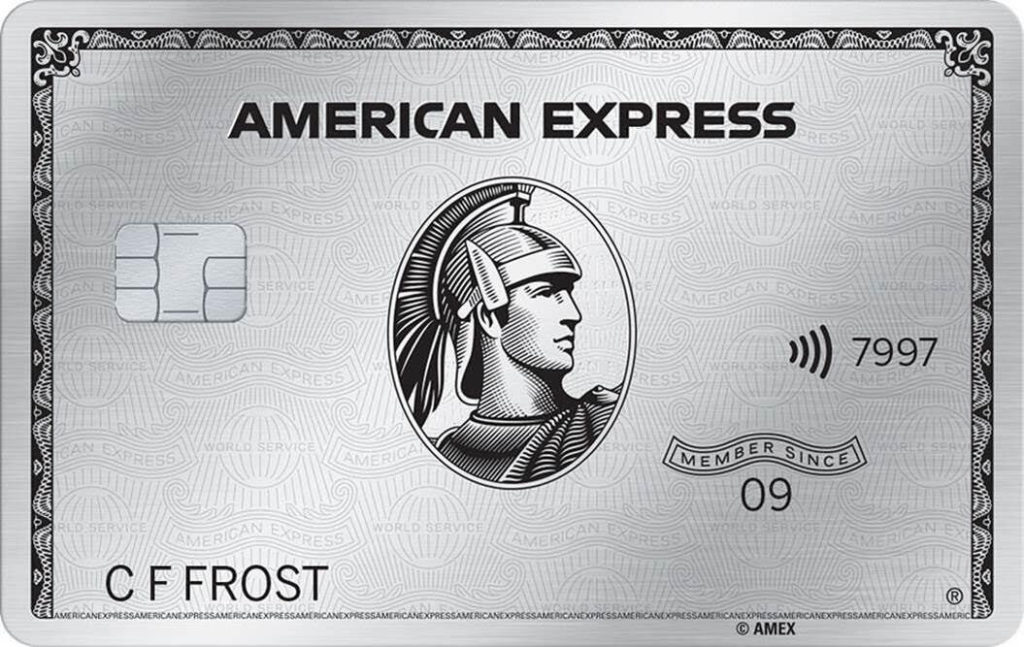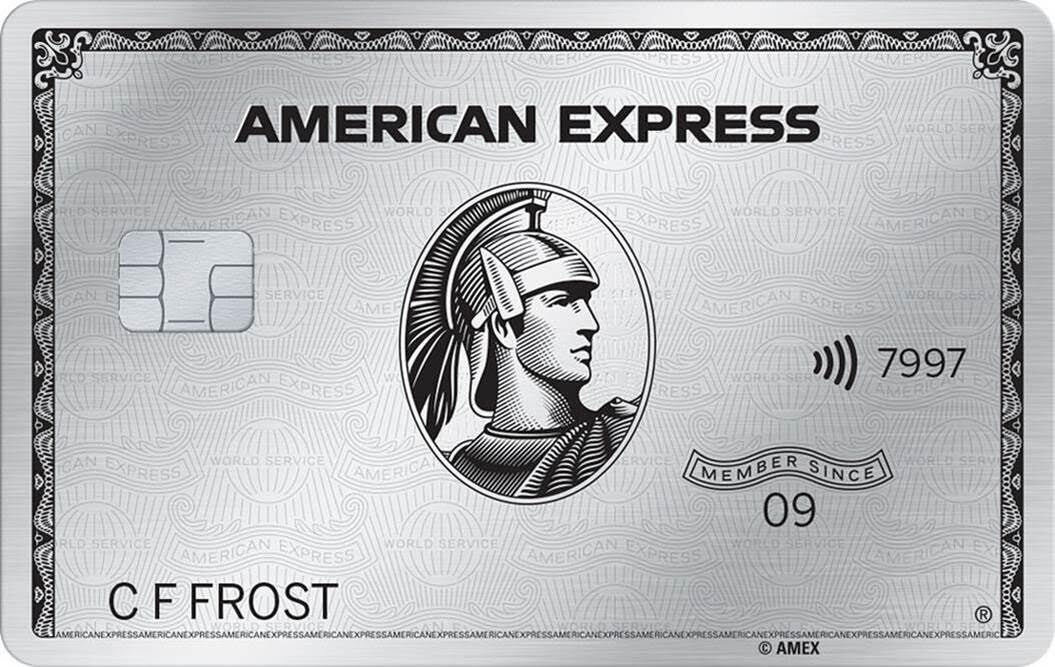 Click Here to learn more about the Platinum Card from American Express.
Credit Scores: How are They Actually Calculated?
Before we get into the specifics of getting the Platinum Card from American Express, we need to go back to basics. You've almost certainly heard a tip, rule, or guideline about credit cards and how your credit score works that simply isn't true. So let's set the record straight.
Your credit score is composed of five different categories, each weighted differently for how much it affects your final score. This is the FICO scoring model, and it's the most common way your credit score is calculated by far.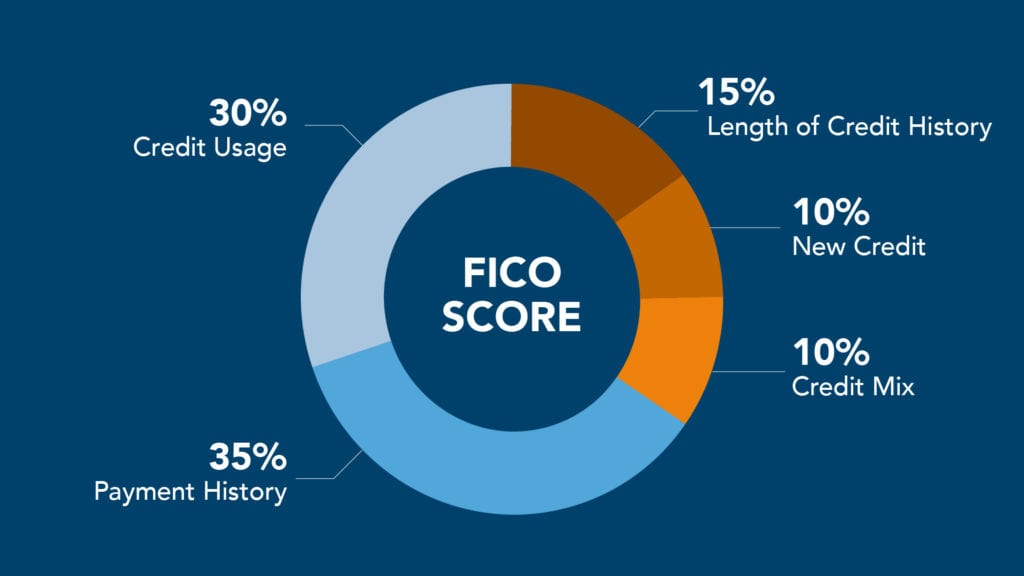 Payment History (35%): The most important factor of your credit score. That's why it's absolutely essential to always pay your bills on time.
Credit Utilization (30%): The ratio of how much credit you're using compared to the total amount of credit extended to you. Using $1,000 of a $10,000 credit limit gives you a 10% credit utilization. Keeping your total credit utilization under 30% will have a positive impact on your credit score – but you should always pay off your credit card bills in full.
Length of Credit History (15%): The longer your credit history, the better. Potential lenders will see you as more creditworthy if you have more history.
Credit Mix (10%): Diversifying your open credit accounts will have a positive impact on your score. Having different credit accounts open (auto loans, mortgages, student loans, credit cards) will give your score a nice bump.
New Credit (10%): This is why applying for a new line of credit can have a small, temporary impact on your overall credit score. But if you're making on-time payments and being responsible with credit, it's likely to improve your credit score.
Learn how to check your credit score for free!
Credit Scores: What Do They Mean?
Understanding how credit scores are calculated is one thing. But what does that mean when it comes time to apply for a credit card?
All the factors spelled out above will combine to calculate your credit score.
To get approved for most credit cards, your credit score will need to be above a certain threshold. And that number is different from credit card to credit card. Scores are typically lumped into buckets labeled as either Poor Credit, Subprime, Acceptable Credit, Good Credit, and Excellent Credit.
Here's what that looks like in practice. Generally speaking, the higher your credit score, the better the interest rate will be when it comes time to borrow money.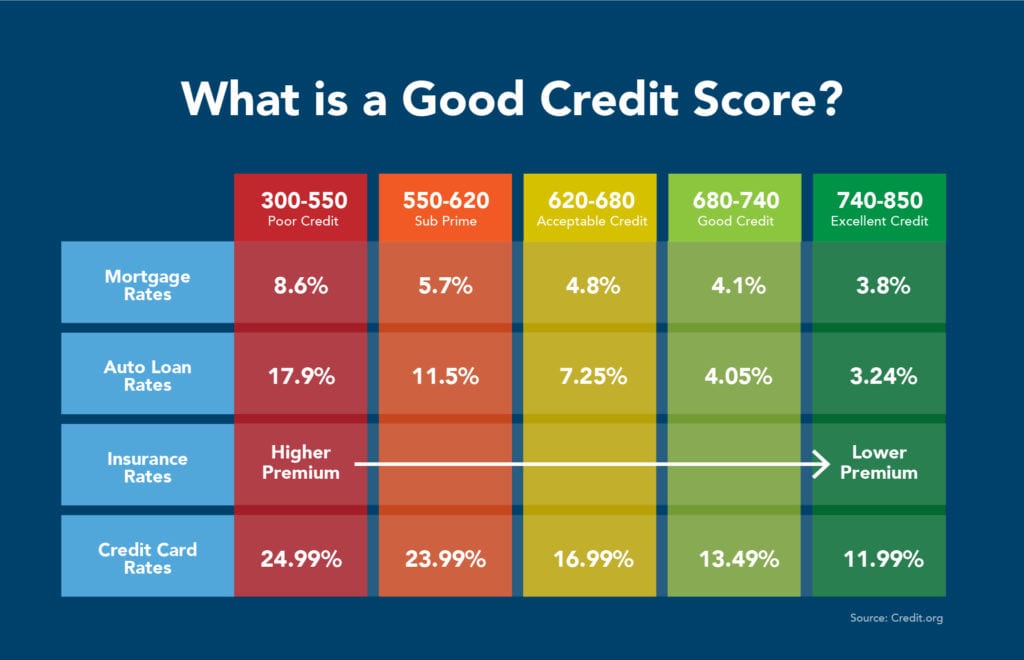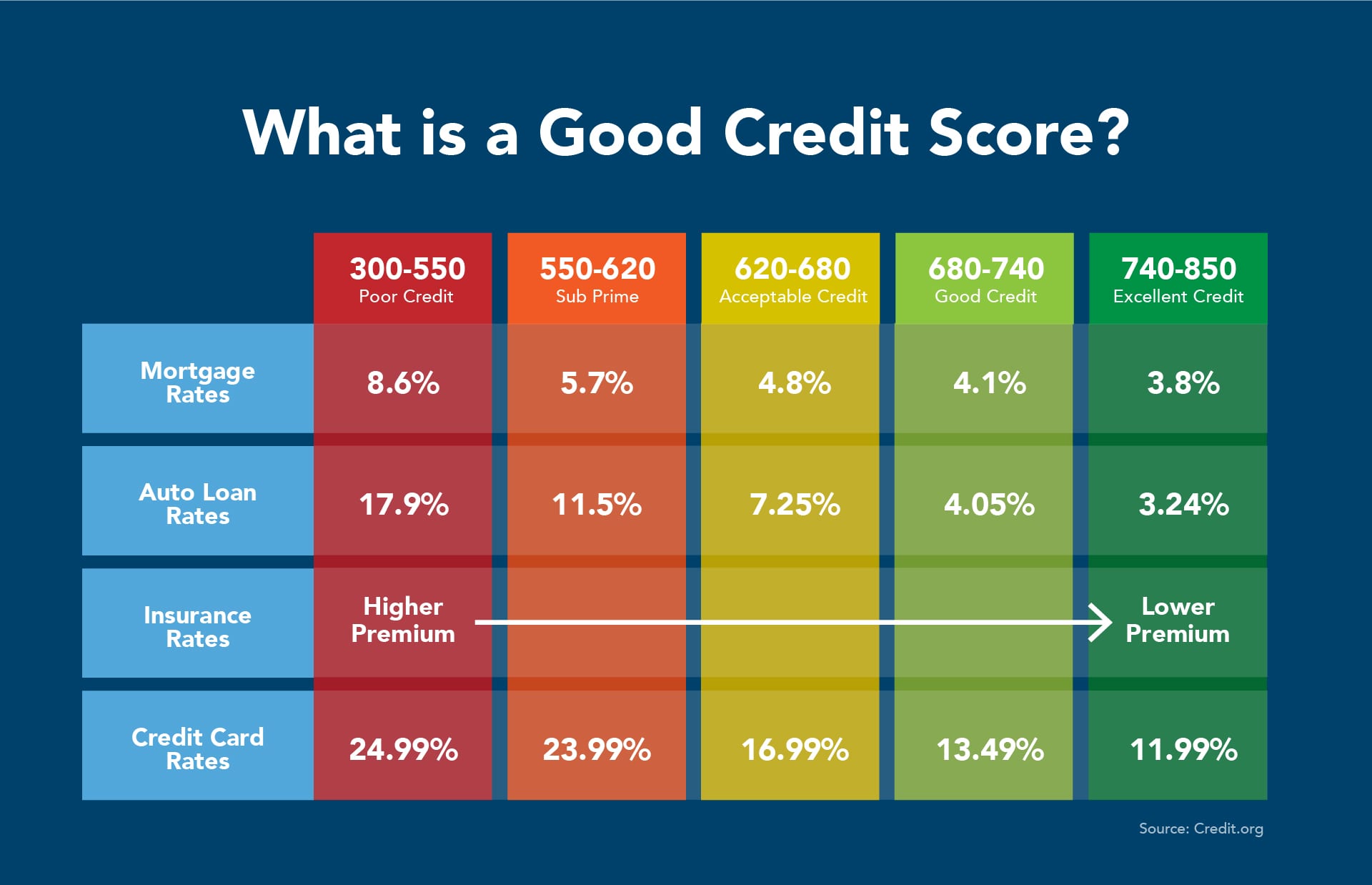 So what does that mean if you're applying for the Amex Platinum?
American Express Platinum Credit Score: What Do You Need?
In the past, American Express has indicated that you need to fall into the "Good" to "Excellent" credit buckets to be approved for the Amex Platinum card. But more so than with perhaps any other travel card, it's a moving target with the Amex Platinum. Here's why.
Historically, the Amex Platinum was considered a charge card – not a credit card. While that may seem like a distinction without a difference, it meant that some lower credit scores may still be approved for the card. It also meant that you couldn't carry a balance on this card: You had to pay off your bill in full every single month – something you should be doing with every card, regardless.
But that has changed over time. The card now offers two different features – "Plan It" and "Pay Over Time" – that allow the card to now function more like a traditional credit card. The new "Plan It" feature lets you set up payment plans for eligible purchases where you pay a monthly fee instead of actual interest charges. "Pay Over Time" allows cardholders to finance eligible purchases over a period of time with an interest rate.
And while we think cardholders should avoid these features and pay their bills in full each and every month, it does have an impact on what credit score you will need to get approved for the Platinum Card.
You probably need at least a 680 credit score to get approved. But your best bet for getting the American Express Platinum Card is likely by having a credit score of 700 or higher. Remember, when it comes to credit scores, there is no black and white answer on the exact formula for approval.
So many factors go into the decision that even the smallest of things can make or break whether or not you are approved.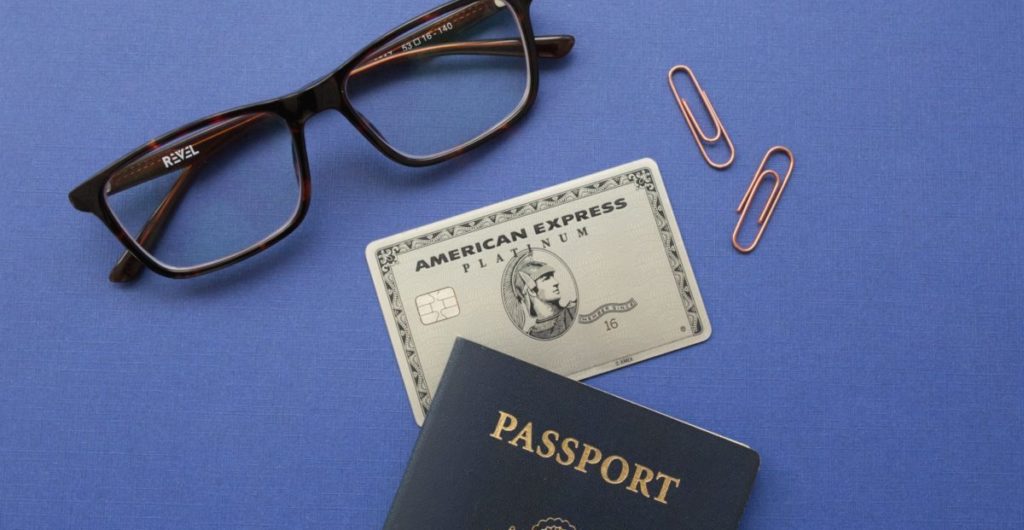 Check Your Approval Odds Before You Apply
If your score is right around 700, or even if it's higher, you may want to check to see if you pre-qualify for any Amex offers. American Express allows you to submit a minimal amount of information to check and see if you pre-qualify.
Check to see what offers you are pre-qualified for with Amex.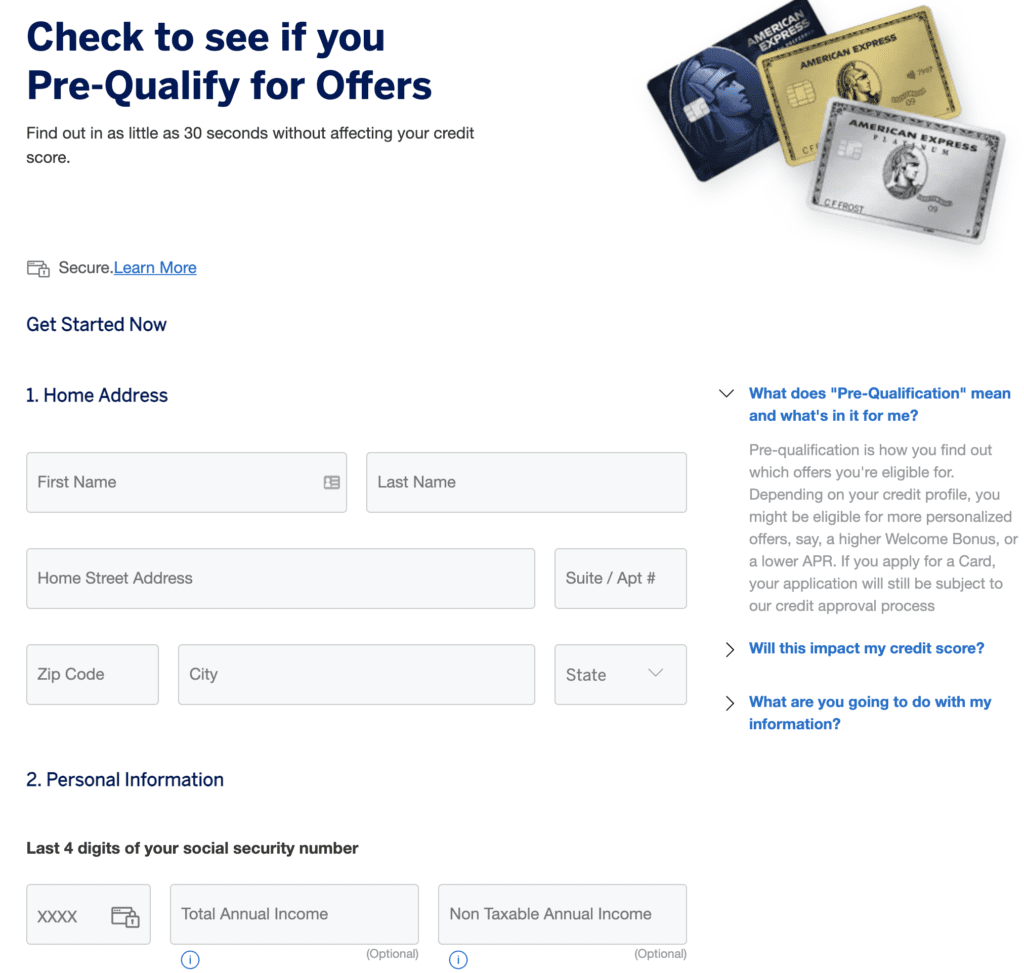 As Amex says: "Pre-qualification is how you find out which offers you're eligible for." And you can do this without affecting your credit score. Normally when you apply for a credit card, the bank runs a hard pull on your credit which can minimally affect your score.
But this pre-qualification is only a soft pull on your credit. This allows you to see if you will qualify for an American Express card without actually applying. Plus, it will also tell you if you are eligible for a big welcome bonus.
What if Your Credit Score Doesn't Cut It?
If you find out you don't qualify for the American Express Platinum card, you'll want to work on improving your credit score. Here's what you can do.
Tips to Improve your Credit Score
People with the highest credit scores have zero late payments and utilization ratios of less than 10%. Never miss a payment and pay all your credit card bills on time – preferably in full.
Eliminate your credit card debt. You won't pay interest charges and you will have the best possible credit utilization ratio since you won't be carrying a balance.
Keep accounts open for as long as possible. We always recommend keeping 1-2 credit cards with no annual fees to increase the average age of your credit accounts.
Take advantage of your free annual credit report at AnnualCreditReport.com. You should also monitor your credit for free through platforms like Credit Karma.
Improving your credit score will take some time. How much time really depends on what type of negative elements are on your credit report. Delinquencies can remain on your credit report for a long time. But it's important to pay down any debt and establish a history of paying your credit cards and bills on time.
Bottom Line About American Express Credit Score Requirements
The Platinum Card from American Express is arguably the best credit card out there for travelers – especially now that we're traveling again.
Generally speaking, you'll need a credit score at or above 700 to get approved for the Amex card – but that's even more unpredictable than the standards you'll find with other top travel cards and credit card issuers.
Check to see if you pre-qualify for the card, and make sure you understand your credit score before submitting an application.