Capital One turned the travel world on its head this week with a surprise unveiling of the Capital One Venture X Credit Card, the company's first true premium travel credit card opening for applications next Tuesday. But behind the scenes, this was no sudden decision.
As is the case with almost any new credit card or financial product, Capital One had been dreaming, planning, and refining this new card for years – long before the COVID-19 pandemic upended travel. As travel ground to a halt and then slowly restarted, Capital One went back to the drawing board to make sure the card was tailored to the strange new realities of travel.
What could the Venture X Card offer to build on the smashing success of the Capital One Venture Rewards Credit Card? How could they set this new card apart in an increasingly competitive premium travel credit card landscape? What's the right price point that won't scare away too many travelers? And perhaps the biggest question of all: What would they call it?
We sat down to chat with two top Capital One officials who spearheaded the Venture X card's development and launch: Lauren Liss, managing vice president of U.S. card, and Katie Swegle, vice president of U.S. card.
This interview has been edited for clarity and brevity.
What was the genesis of the Venture X Card? What was the goal?
Lauren Liss: Right now, there is a gap in the market as (travelers) are looking for the right travel card. They don't want to pay $600 for a card that has travel benefits. And they don't want to have to take the time to continue to track a laundry list of benefits that they have to remember to register for. Did they use them? Did they not use them? I know I don't have time for that, and we've heard from them that they don't have time for that.
We built on top of Venture because we know it's a card that our customers love, with 2x earn everywhere. We've taken that and we've added really straightforward, streamlined benefits to that card.
Katie Swegle: Travel looks incredibly different these days. We're always looking for ways to make travel easier and more rewarding.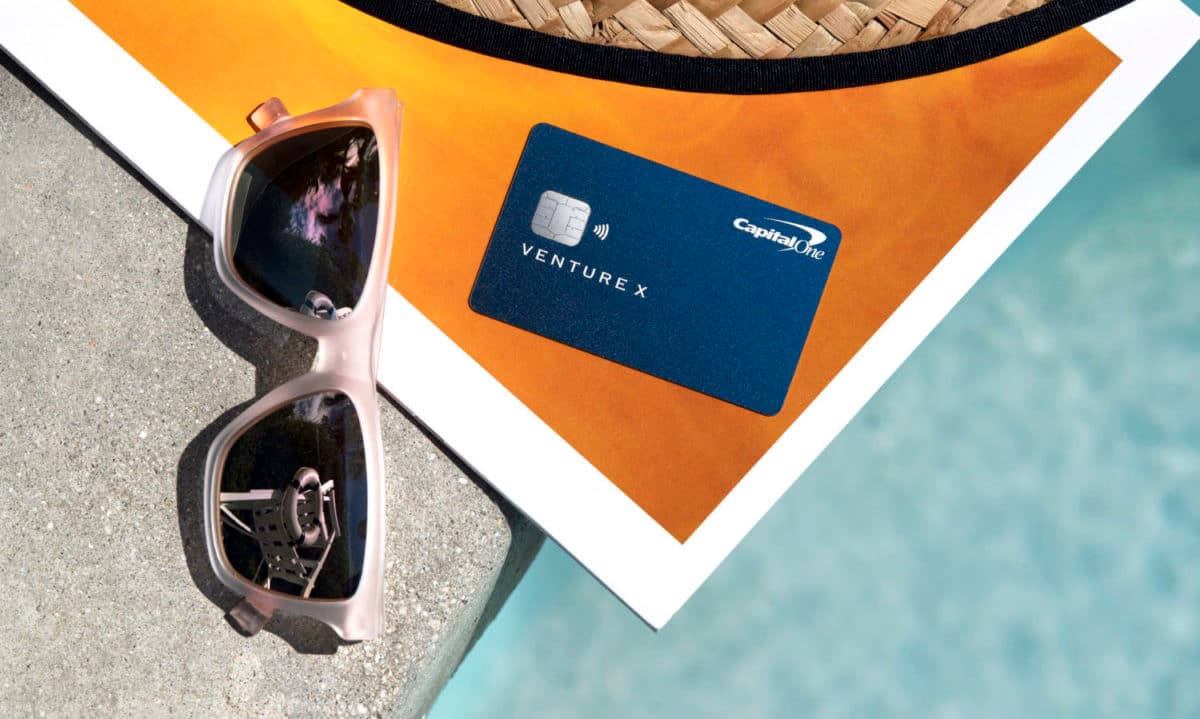 Read our full breakdown of the new Venture X and its benefits!
The point about people not wanting to pay $600 a year for a travel card wasn't exactly subtle, given the moves other banks have made. How much did that come up in your research and planning?
Lauren Liss: What we just heard is moreso just that there's a gap in the marketplace. People are thinking about travel really differently right now. They're thinking about life really differently right now.
That came up a lot, and I think about feeling that now is a great time to start planning for travel. We wanted to create a no-brainer product that you would feel really good about – and feel really good about referring your friends.
People are planning those trips together next year. For consumers that may not be as happy with the card product that they have today, that did come up. We wanted to hear from them how we could design a product that really would meet their needs and the needs of all their friends.
I've been here now for over seven years. We are constantly thinking about designing products that are just always straightforward. So I wouldn't say that it's as much a reactive change in strategy for Capital One. We felt really strongly about straightforward, simple rewards, flexibility, easy-to-use.
Why Venture X? Where did that name come from?
In general, we wanted to build off the Venture. That was one of our first decisions. We started on knowing we wanted the Venture name, and then I think just Venture X built right on top of that.
We've been working on it for a while, but we wanted to make sure that we had everything right. Not just enhanced earn on a travel portal, but somewhere that actually was advantageous to book on. Actually have really great, modern lounges. All of that added to a bunch of customer research and that folks liked the name Venture X.

Take a look inside the new Capital One Dallas-Fort Worth (DFW) Lounge – the first of Capital One's three lounges in the works!
This comes on the heels of the new and improved Capital One travel portal – and some of the benefits are clearly tied into that: Earning up to 10x on travel purchases and the $300 annual travel credit. Was that by design?
Lauren Liss: What was really important to us, and why we waited to launch the card, is until we felt that it was actually something you wanted to do – not a barrier where, "Oh, I can only get it through the portal?" But it's actually advantageous to you and better to book through the portal.
Katie Swegle: We are getting rave reviews on the new Capital one travel portal. Our customers love it, so this is just giving you all the more reason to use the site.
Back in 2018, you added the ability to transfer Venture Miles – then drastically improved it with more partners and better transfer ratios this year. How important was that in your evolution? 
Lauren Liss: The reason I feel really good about that is that we didn't take away Purchase Eraser. We've now just added Capital One transfer partners as an option. The card still maintains that really great flexibility to use your rewards and travel your way.
Strategically, that still maintains the redemption flexibility of the card. It adds just the best of both worlds with this product, so you have either option.
Given the popularity of the Venture Card, what kind of pathway will there be for cardholders to upgrade to (or apply separately for) the new Venture X? 
Lauren Liss: We know there are different cards for different people. Yes, we know that some Venture customers will want to get Venture X. They have a couple options.
They can apply through any channel to get it. As far as upgrades, just like we have today, they can call and find out if they're eligible for an upgrade to the new card.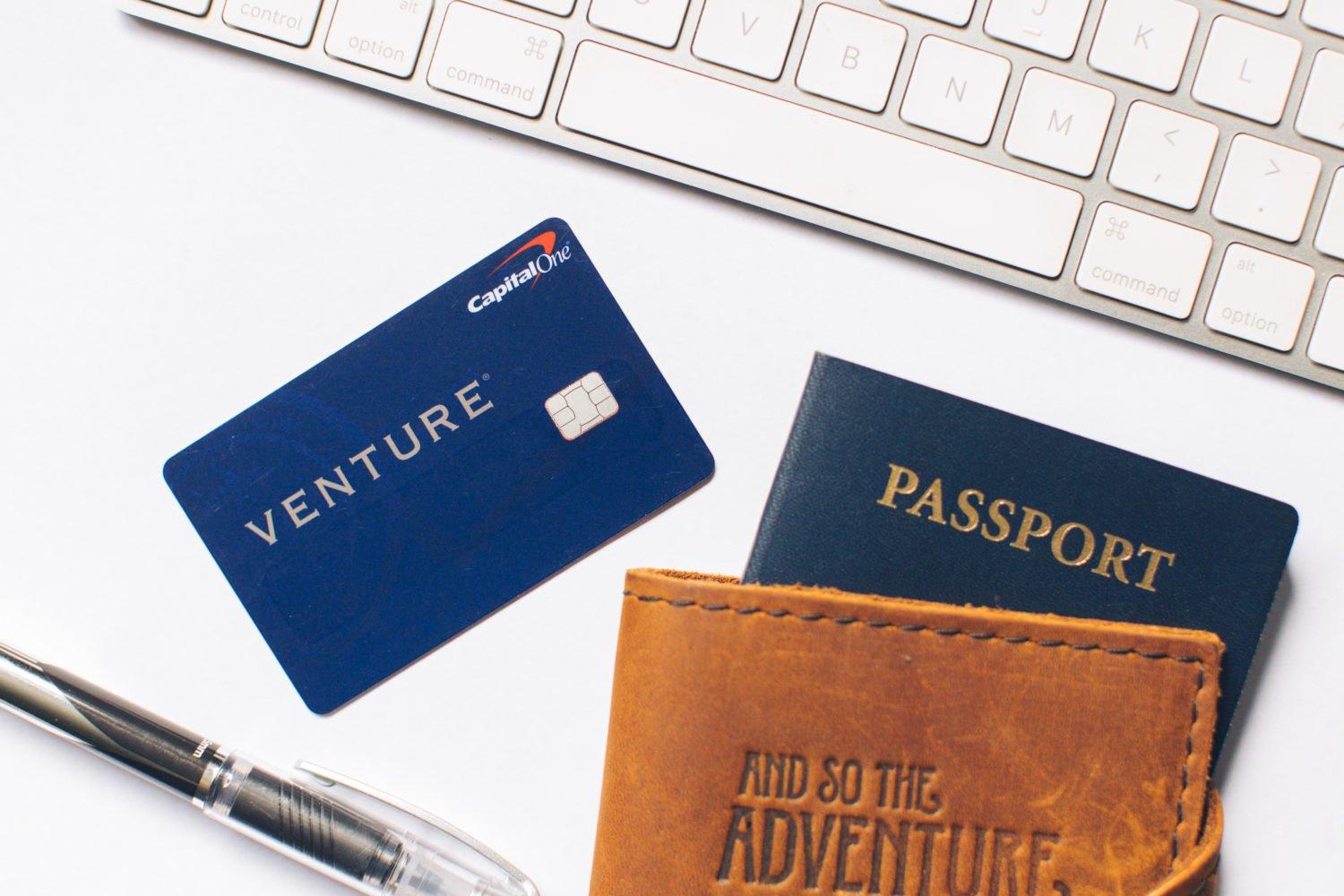 So travelers can hold both the Venture and Venture X simultaneously?
Katie Swegle: Correct.
What changes did Capital One make to the Venture X Card to adjust to post-pandemic travel?
Lauren Liss: We've been spending a lot of time in the last year just talking to our customers. We know how many of them have really missed travel. For some of them, they're back at it – though it looks a little different. Others of them are just starting to plan for 2022, putting together their travel calendars, and looking for the right travel rewards card now to start powering those trips.
Travel has continued to change. This is the right time to launch this card. The $200 limited-time credit (for Airbnb and VRBO stays) is a great example: We know that homestays are incredibly popular right now. For customers that do sign up now, they'll have the opportunity for that additional $200 homestay credit.
On the other side of this, we think that some folks as they think about loyalty, maybe they're rethinking their status or where they've been tied to. We've heard that they now want more flexibility when they get back out there. When they're going to a city, they don't want to be limited by like the three hotels in one chain.
I think on the Venture X, on the earn side, it gives that flexibility. But also on the burn side.
If not for the pandemic, would the Venture X have hit the market sooner? 
Lauren Liss: You know, it's hard to know. I think that the world kept changing so much. I really don't know.
We're constantly looking for the right products at the right time. I launched our Capital One Savor Card. At that time, we were excited about that launch. It's still a great card for many people. We're just looking at having the right suite of products that can meet needs of all different kinds of consumers.
New credit card launches are rare, but what's even rarer is a launch that doesn't leak beforehand. Despite working on this for years, you've kept all the details under wraps until launch.
Lauren Liss: Internally, it was important to us. We've seen a lot of leaks in the past. We wanted to make sure we had the right product and that we were able to introduce to our consumers at the right time – and in the right way. I'm excited by that.
We saw some guesses at some points, but nobody had it. It was a surprise in a good way.
Other, less generous premium travel credit cards with higher annual fees have lost money. You're giving $300 in travel credits out a year for a card with a $395 annual fee. How does that work long-term?
Lauren Liss: We can't share as much on the actual economics of the card, but we've spent a lot of time on it. We wanted to ensure it was a great product for us and a great product for our customers. We're feeling really strong on it.
And I'd say, this isn't the end. We will continue to add really great features and partnerships and benefits to the card as we go along – and listen to feedback from our customers as it comes to market.
Some small questions. Depending on which card is in your wallet, some Priority Pass memberships no longer give travelers access to airport restaurants. What about the Venture X?
Katie Swegle: You have access to all lounges in the network, and that includes the restaurants.
Allowing Venture X cardholders to add up to four authorized users who can then access lounges and get other benefits is incredibly generous. What restrictions are there on that?
Katie Swegle: It has to be the same home address.
For the $300 travel credit on purchases through the portal, do you earn 5x to 10x right away? Or not until you've expended that credit? 
Lauren Liss: You still earn it on the credit. I think what was important to us here was no asterisks, no gotchas.
When will the 100,000-point and $200 homestay credit offer end? And where will it go from there?
Lauren Liss: We don't have an end date in mind right now. It's something that we're really excited to have at launch.