We've all been there: Strolling through the streets or scrolling through online reviews in search of a restaurant for dinner.
Add this app to your arsenal during your next trip to western Europe and make the choice easier. It's called TheFork. Or ElTenedor in Spain. Or LaFourchette in France.
It's like OpenTable with a money-saving twist. If you reserve through TheFork at certain times – and we're talking normal dinner times, not 4:30 p.m. or 10 p.m. –  you'll get 20% to as much as 50% off your bill.
Read on to learn how this great app works.
Where is TheFork Available?
TheFork has been growing fast ever since TripAdvisor gobbled up the dining app in 2014. Still, it's limited largely to pockets of western Europe … for now.
All told, you can make restaurant reservations in 4,000 cities spread throughout 11 countries, with more than 30,000 restaurants partnering with TheFork. The list of countries where TheFork is available includes:
France
Spain
Portugal
Denmark
Switzerland
Belgium
Italy
Netherlands
Sweden
Brazil
Australia
TheFork is available in cities big and small scattered throughout these countries. And the biggest payoff often comes in major tourist cities like Paris, Barcelona, Madrid, Amsterdam, Rome, Florence, and many more.
For example, eating in Paris isn't exactly thrifty, but you can save some big bucks on meals by booking through TheFork at restaurants throughout the city's many arrondissements.
And of course, TheFork is starting to spread outside of Europe. It's now available in both Australia and Brazil, too.
How TheFork Works
First things first, you need TheFork app.
Download the app for iPhone through the App Store or via Google Play for Androids.
Once it's on your phone, get signed up and start searching for available restaurants throughout the city you're staying in. Start by entering when you'd like your reservation.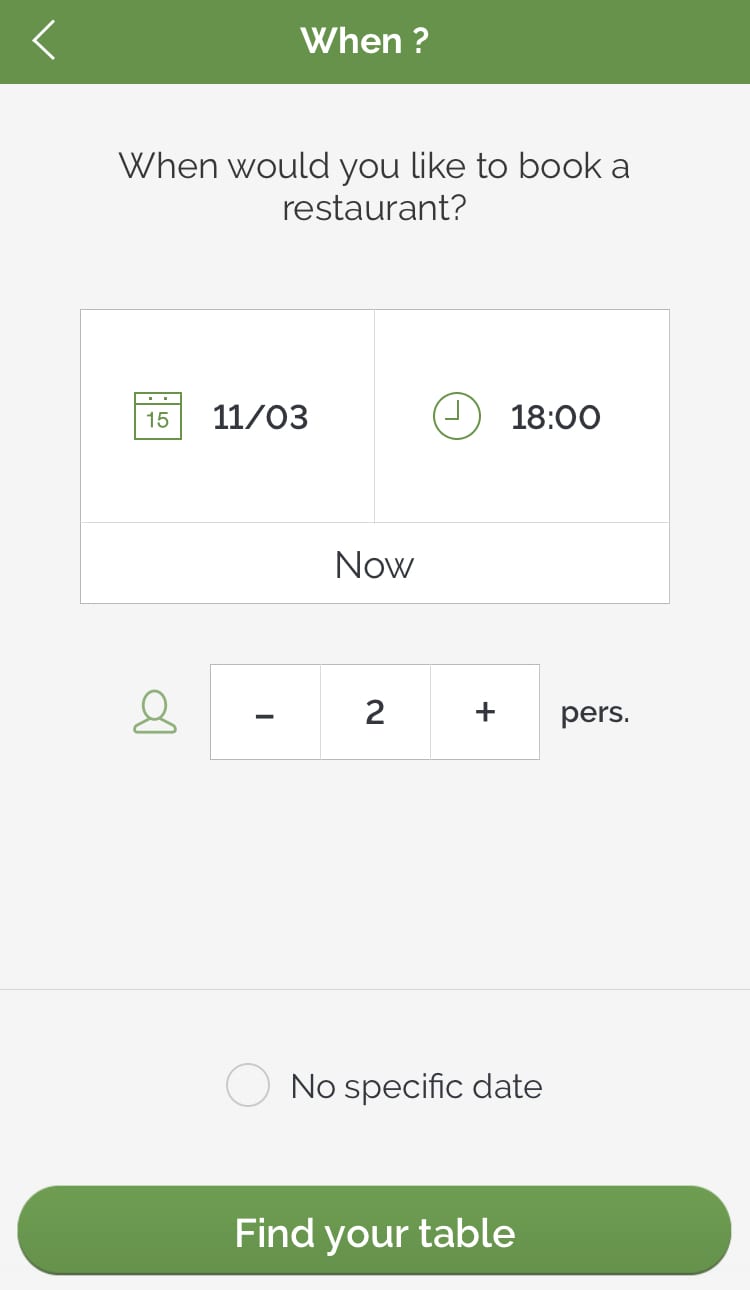 From there, you'll get the list of restaurants listed on TheFork with available reservations. You can pull it up on a map to see what's closest to your location, or just scroll through the results. Not every restaurant will offer a hefty discount for making a reservation, but you can use the filter settings to select restaurants "only with promotions."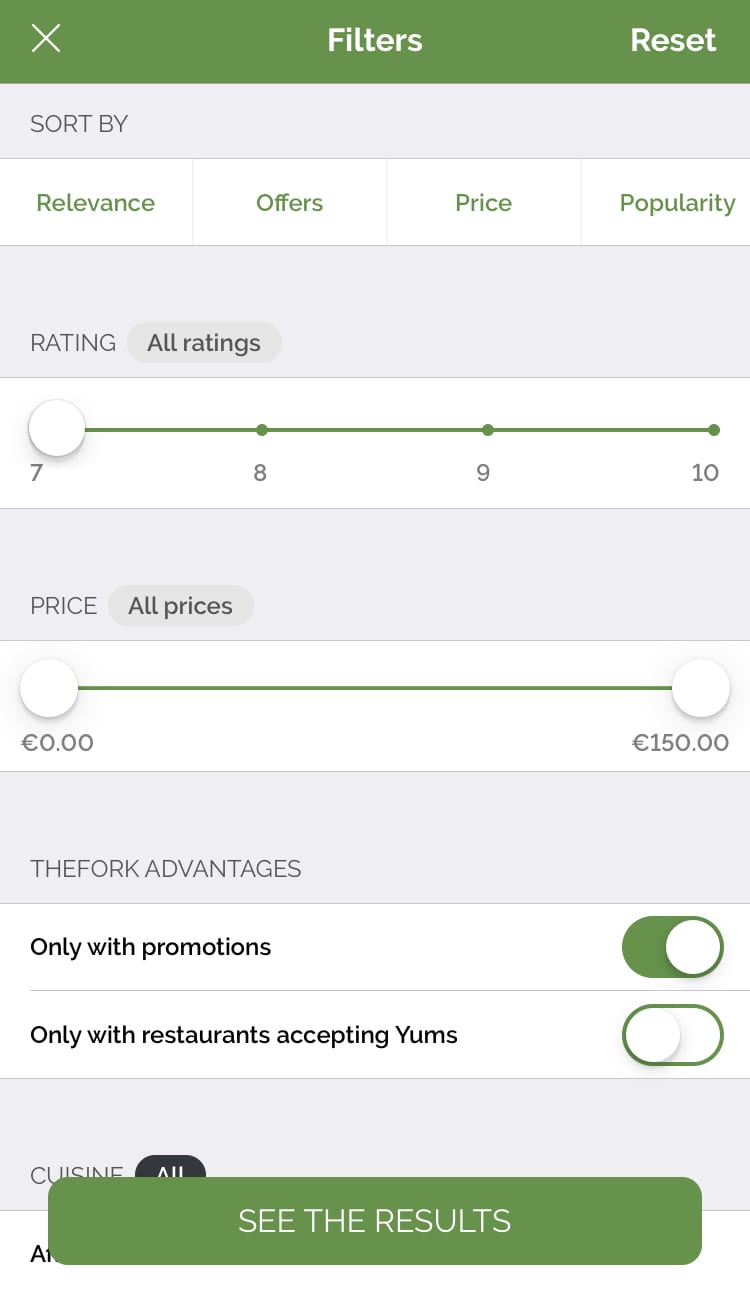 Luckily, TheFork app makes it easy to see which restaurants are offering the best discounts for a booking. And they also give users an easy glimpse at the overall reviews at each restaurant, as well as a rough estimate on pricing.
Once you've made up your mind, just move ahead with the reservation. You'll get a confirmation in your app as well as via email. And the best part about using TheFork app is that it's seamless. No need to print out anything or flash your phone at the hostess stand. Just walk in, give your name, take a seat, order, and start eating.
Once your meal is done, just ask for the bill. Because these restaurants sign up with TheFork, whatever discount you qualified for will automatically apply to your bill. The one exception is any prix fixe menus and drinks, which generally don't qualify for a discount. You'll need to order a la carte.
Bottom Line
If you're heading to Europe, Australia, or Brazil, you need this app. There's no better way to find some top-notch restaurants and save big bucks in the process.