Juggling vacation time with the cheapest flight deals you find here – or on your own using Google Flights – can be a challenge. That's why we love a half week or long weekend getaway to explore a new city and reset.
But not every city is well-suited for a quick visit. They need to have enough to offer to justify a visit, but contained in a tidy package that makes it easy to see in a few days. And an easy trip from the airport into town is a must, as are some good transportation options.
Here are some of our favorite U.S. destinations that fit the bill.
1. Boston, Massachusetts
Transportation
Boston's public transit system couldn't be easier to use. Even if you just have a layover, it's super quick to get to the city center from the airport.
Take the Blue Line Subway from the Airport stop towards Bowdoin to either State (three stops) or Government Center (four stops) and you'll be in the heart of Boston. A one-way ticket on the subway is just $2.75, which makes it even cheaper than a Uber ride from the airport.
Or, if you're looking to use the public transit to get around during your trip, get a one-day or seven-day pass. These day passes get you unlimited travel for 24 hours a day on the subway and local buses. A one-day pass costs $12, while a seven-day pass costs just $21.25. If you're staying for more than one full day, get the seven-day pass to save.
We used the one-way subway ticket to get from the airport into town, but used Uber and Lyft during our weekend in Boston. It was actually cheaper for us to take a Lyft or Uber to our starting point than to each buy public transit day passes.
If you're looking to cover the most ground in the least amount of time, I recommend taking a Lyft or Uber to your first stop, and then walking to the rest of the attractions. Everything in the city center is extremely walkable. Just be sure to pack your walking shoes!
Lodging 
There are a number of affordable Airbnbs and hotels in the area, and I recommend staying close to the city center (within walking distance of Faneuil Hall) to cut out transportation costs.
We loved our stay at The Revolution Hotel. It's a hybrid between hostel and hotel and provides the features and style of a hotel without the high cost. Yotel is a similar hotel-hostel hybrid in Boston.
What to See in A Few Days
Boston is a very walkable city, so you'll definitely be able to cross off the top attractions in just a weekend. I recently made a weekend trip to Boston, and had no problem fitting all the must-sees in, plus a few unexpected attractions. Here's my guide to spending a perfect weekend in Boston, and the Google My Maps I made for the must-sees in Beantown.
2. Nashville, Tennessee 
Transportation
Your fastest option to get from the airport to downtown is Uber: it'll cost about $25 each way. If you're looking for a cheaper option, take the local bus that runs hourly from the airport straight to downtown for $1.75.
Nashville is a great city for a rental car if you want to get away from Broadway. Otherwise, we recommend taking Uber to your top attraction of the day and walking around from there.
Lodging
As you can probably guess, high demand to stay in downtown Nashville has shot lodging prices up. Stay in fringe areas such as The Gulch and the neighboring suburb of Franklin to save, if you're willing to catch an Uber or drive into downtown.
If you're on a budget and don't want to travel far to be near the action, go with Airbnb. Some "budget" hotels still run $200 or more per night and aren't located in the best areas. But great condos like this one can still be found for a steal every now and then. And Nashville is a great city to share an Airbnb with family and friends.
What to See in a Few Days
There's much to see in Nashville: Country Music Hall of Fame, the honky tonks on Broadway, dining at Hattie B's, and so much more. Check out our guide to Nashville to get the low-down on all the top attractions you won't want to miss.
3. Phoenix, Arizona
Transportation
There isn't a great public transit system in Phoenix, but Ubers are cheap. The city is pretty spread out, so I'd even recommend renting a cheap car or using Turo to get around for your stay. Renting a car is a wise move if you're looking to visit nearby mountains and doing some awesome hikes.
Lodging 
Of course, you can find some really affordable Airbnbs in the Phoenix area. However, if you're looking for something even cheaper, try out a hostel in Phoenix. Here's my review of the HI Phoenix.
What to See in a Few Days
You heard it here first: Phoenix isn't just for retirees escaping the winter anymore.
Phoenix is great as a sunny week-long getaway during winter, or even just to explore for a weekend trip. It's a perfect hub to get out for some hiking, but the city itself has a buzz with new restaurants and bars.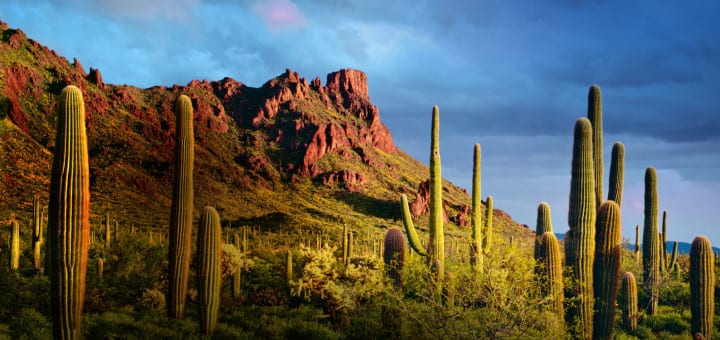 Check out our guide to Phoenix and tips for exploring Phoenix on a budget. And don't miss the Desert Botanical Garden, which turns into the Electric Desert at night!
4. Washington, D.C. 
Transportation
It's easy enough to get into town from either Washington, D.C.-Dulles (IAD) or Baltimore (BWI). But there are few airports in the nation that easier to navigate than Washington, D.C.-Reagan (DCA).
It's right on the city's Metro line, so getting into the heart of the nation's capital is just a $2 subway ticket and a handful of stops away.
Lodging
The nation's capital is rife with hotels that can be booked with points. So whether you're pooling points with a friend through Hilton or have a stash of Hyatt points, you're in luck.
But there are also plenty of great Airbnb options throughout Washington, D.C. and the surrounding suburbs. And the area's robust – if not exactly smooth-running – metro system makes it easy to hop around from your accommodations to all the sights you need to see.
What to See in a Few Days
Well, let's start with obvious: All the sights on the National Mall. And for the most part, these are free.
Stand at Honest Abe's feet at the Lincoln Memorial and read the Gettysburg Address carved into the marble. Walk along the long Reflecting Pool to gaze up at the Washington Monument. Don't miss the World War II Memorial or Martin Luther King, Jr. Memorial, either.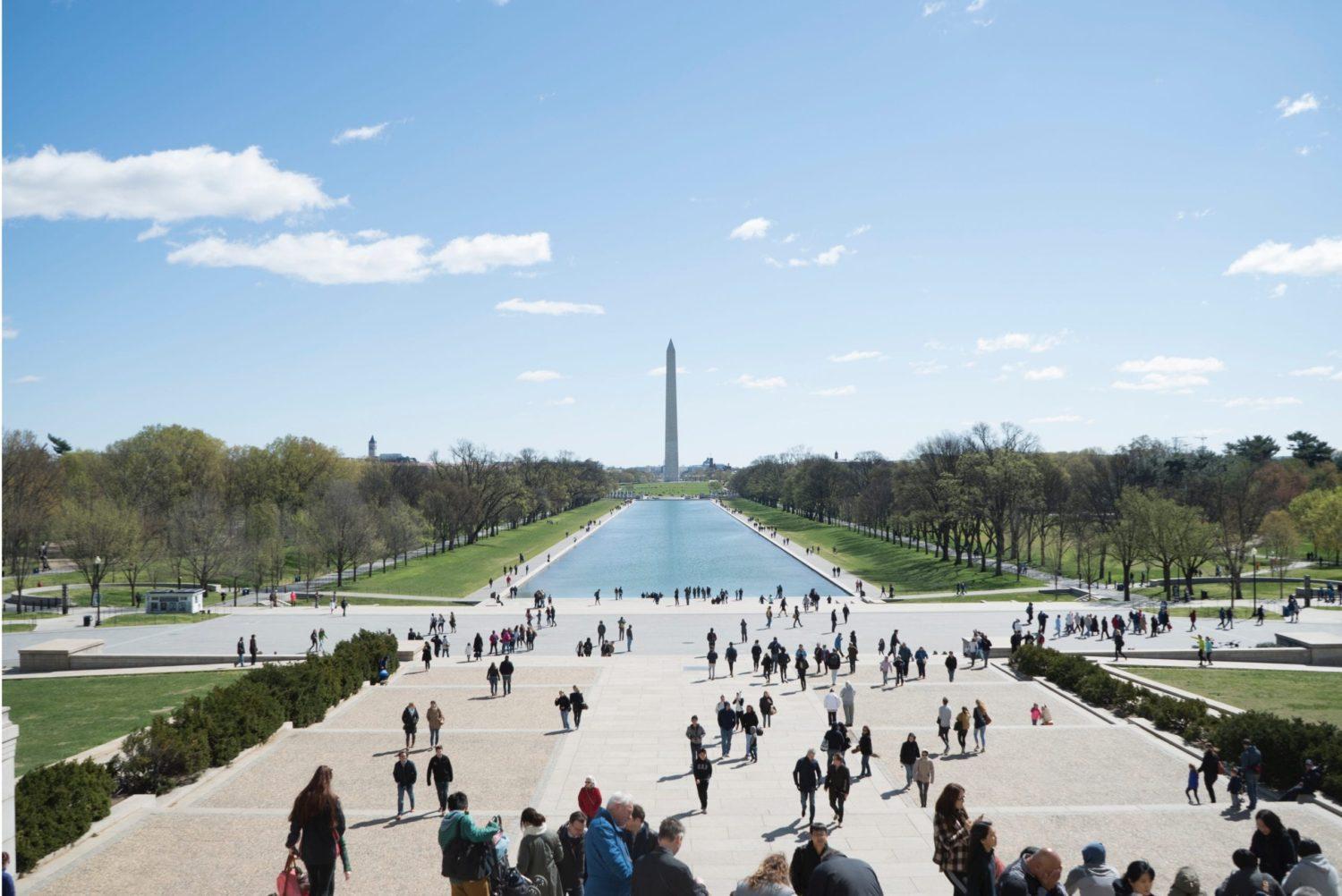 D.C. also plays host to some of the country's best museums. The Smithsonian National Air and Space Museum is a perennial favorite. And while there are countless other options, everyone should visit the Holocaust Memorial Museum at least once in their lives.
Once you've checked the main tourist hotspots off your list, go explore some outstanding markets. Union Market is the perfect lunch spot, a hip collection of off-beat food vendors. If the local vibe is what you're after, head to Eastern Market for some art, souvenirs, and snacks.
Head to H Street for a night on the town. Or if craft beer is your thing, Washington, D.C. has a growing presence. Check out big brewers like D.C. Brau, Bluejacket, and Atlas. Or pop into a small micro-brewery like Bardo.
5. Austin, Texas
Transportation
Austin is pretty spread out, so the easiest transportation is Uber or Lyft. Rent a car or catch a rideshare to the area you want to explore, and spend the day walking! Or, hop on a Lime or Bird motorized scooter and cruise the area.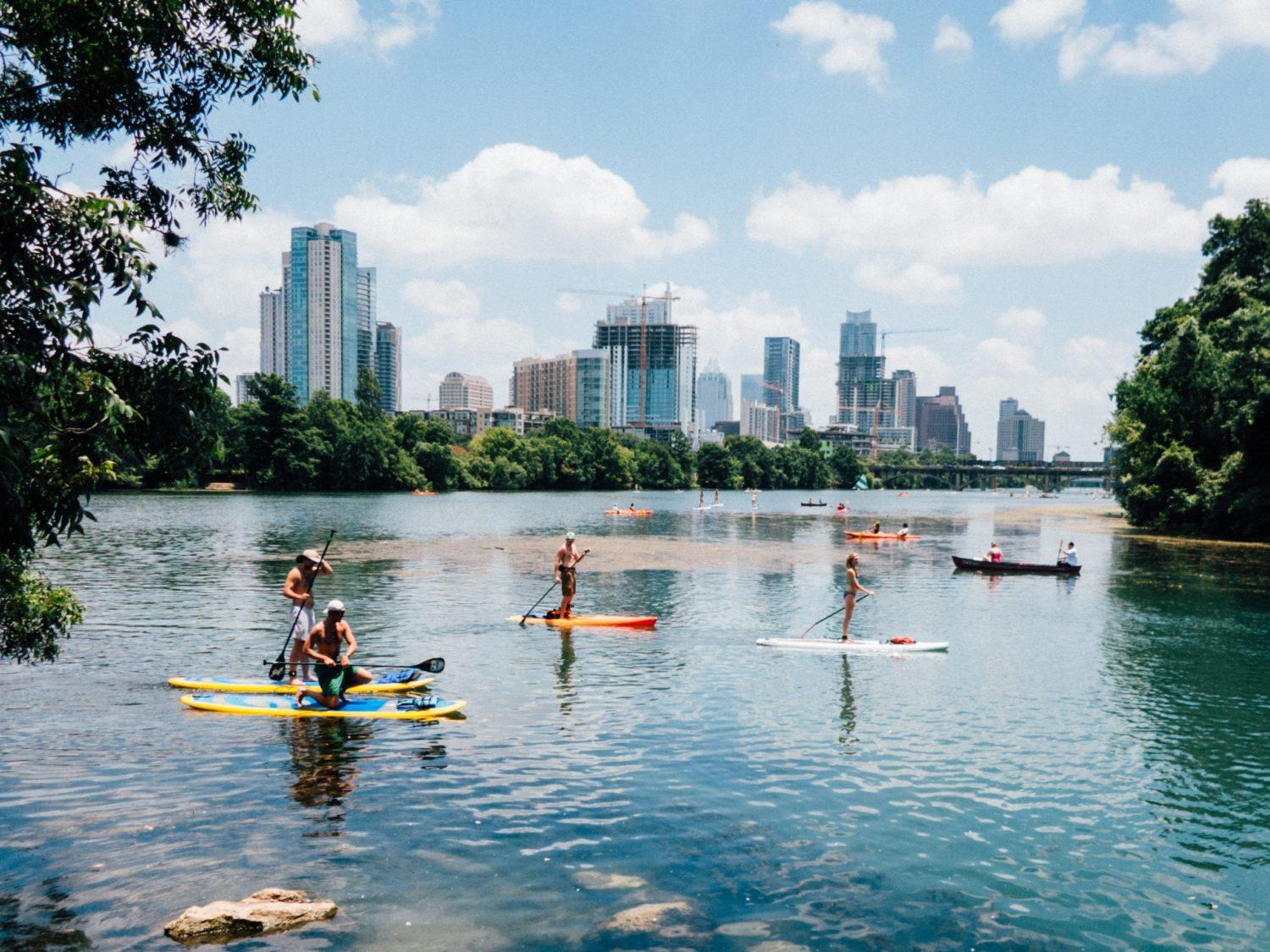 Lodging 
Stay at a cute and unique Airbnb during your stay in Austin. There are so many to choose from!
What to See in a Few Days
Head to Rainy Street and 6th St. Nature to grab some great food, drinks, and explore the city. Also, be sure to check out Lady Bird Lake and take a short hike at Mount Bonnell.
Here are a few of our favorite Austin restaurants:
While in Austin, you've got to eat BBQ of course, try a classic southern brunch buffet, and eat kolaches: a Polish pastry that can be sweet or savory. Delish!
Bottom Line
We could go on for days, but these are some of our favorite U.S. destinations for a short getaway. Flights are short, and often under $200 no matter where you're flying from. These cities are the perfect escape from reality and a great way to cross a new city off your list.
What are your favorite U.S. destinations for a weekend trip?
Subscribe to our Newsletter, like us on Facebook, and follow us on Twitter & Instagram