Among the many, many reasons to love Boston, its walkability tops the list.
You can cover Boston's top sights in just a few days. That makes it the perfect city to explore during a layover, "minication," or short weekend stay.
You'll find plenty to see and do on your own, but here are my recommendations if you're spending a short time in Boston and want to hit all the best spots. Check out my Boston Google My Maps, and read on to put these must-see neighborhoods on your to-do list.
Historic Downtown Boston
Start your short stay in Boston by heading downtown. In Downtown Boston, you'll find the historic Freedom Trail sites like the Old State House and Faneuil Hall Marketplace. Be sure to go upstairs while in Faneuil Hall to visit the historic meeting hall, where American revolutionaries gathered.
Come hungry! Stop into Faneuil Hall's next door neighbor: Quincy Market. These gorgeous buildings were hubs for merchants and markets, and you can still get a great bite to eat here. Try some clam chowder or a lobster roll at one of the many food stalls. But beware: it does get crowded here during lunchtime.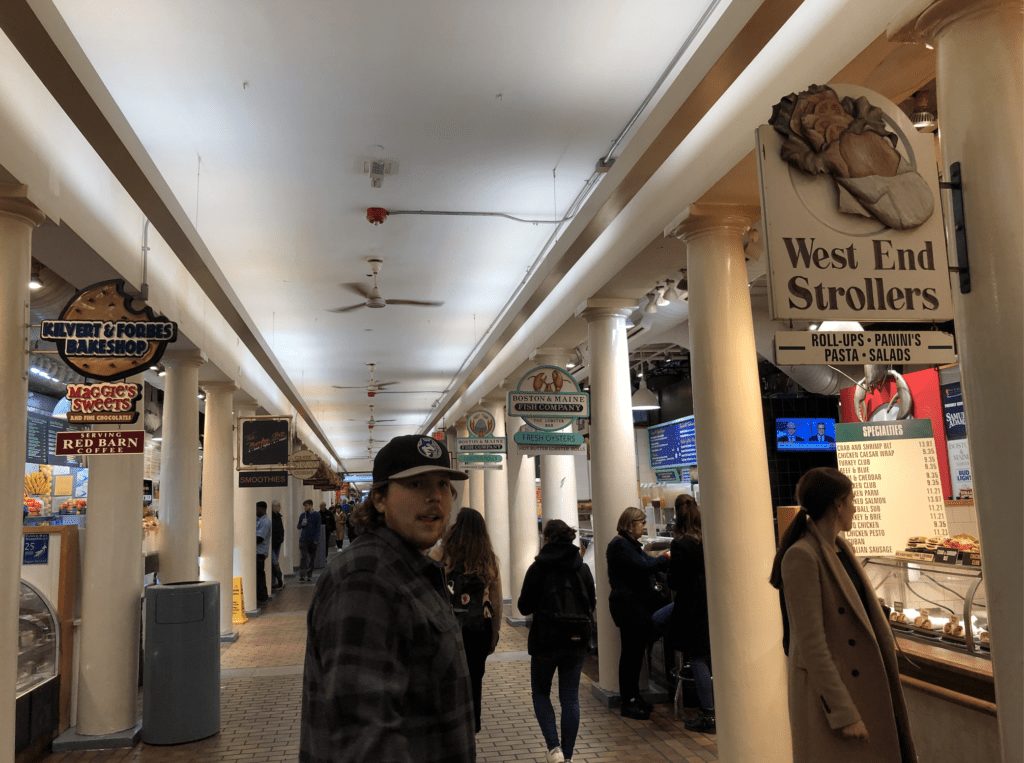 Little Italy
Not far from the Faneuil Hall area is Boston's Little Italy. Here, a trip to Mike's Pastry and Modern Pastry can't be missed. There's a bit of a rivalry between Mike's and Modern for the best cannoli and sweet treats, so you have the perfect excuse to get something from both and cast your vote.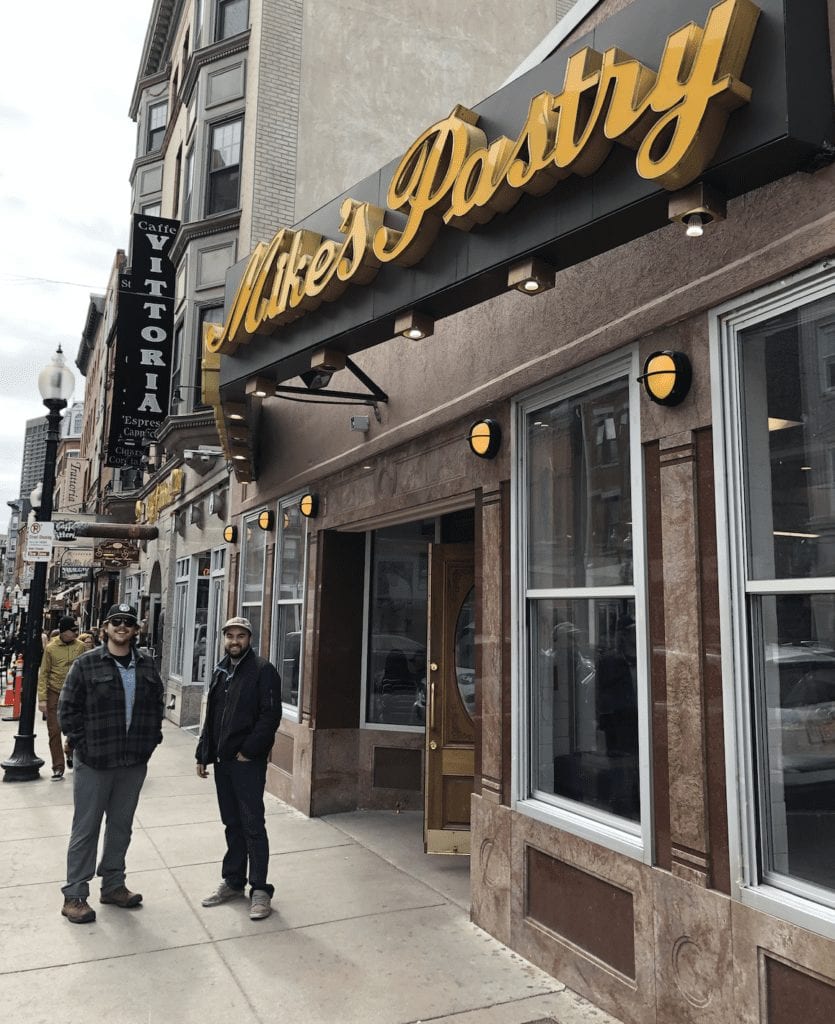 Take a stroll through these quaint streets and enjoy the beautiful architecture. You'll also find Paul Revere's house nearby. If you're looking for a quick activity and want to see what life was like back during the Revolutionary War, stop by for a quick tour of the house.
Enjoy a walk along the harbor, and maybe even grab another lobster roll at James Hook & Co. – it's one of the best. If you're on a family vacation or have kids along, I highly recommend the Boston Tea Party Ships & Museum as well.
Waterfront Breweries
Cross over the bridge to the Southie neighborhood on the waterfront, and you'll see much of the architecture quickly change. There is a ton of new development in this area, with hip waterfront breweries and new high-rise apartment complexes.
This area is home to Harpoon Brewing: one of the oldest (they say oldest – en garde, Sam Adams!) breweries in Massachusetts. We took a brewery tour and enjoyed some beverages and homemade pretzels afterward.
There are tons of other breweries in and around Boston. And if I had to pick one, it would be Trillium. It's one of the highest-ranked breweries in the entire country. This trendy spot was packed full on the Thursday evening we stopped by, showing its popularity among locals. They have so many fun options on tap, including lots of sour beers.
Chinatown for Eats
Boston's Chinatown is one of my favorites for some awesome eats. Just a short walk from downtown Boston, this is my go-to neighborhood for lunch in Boston.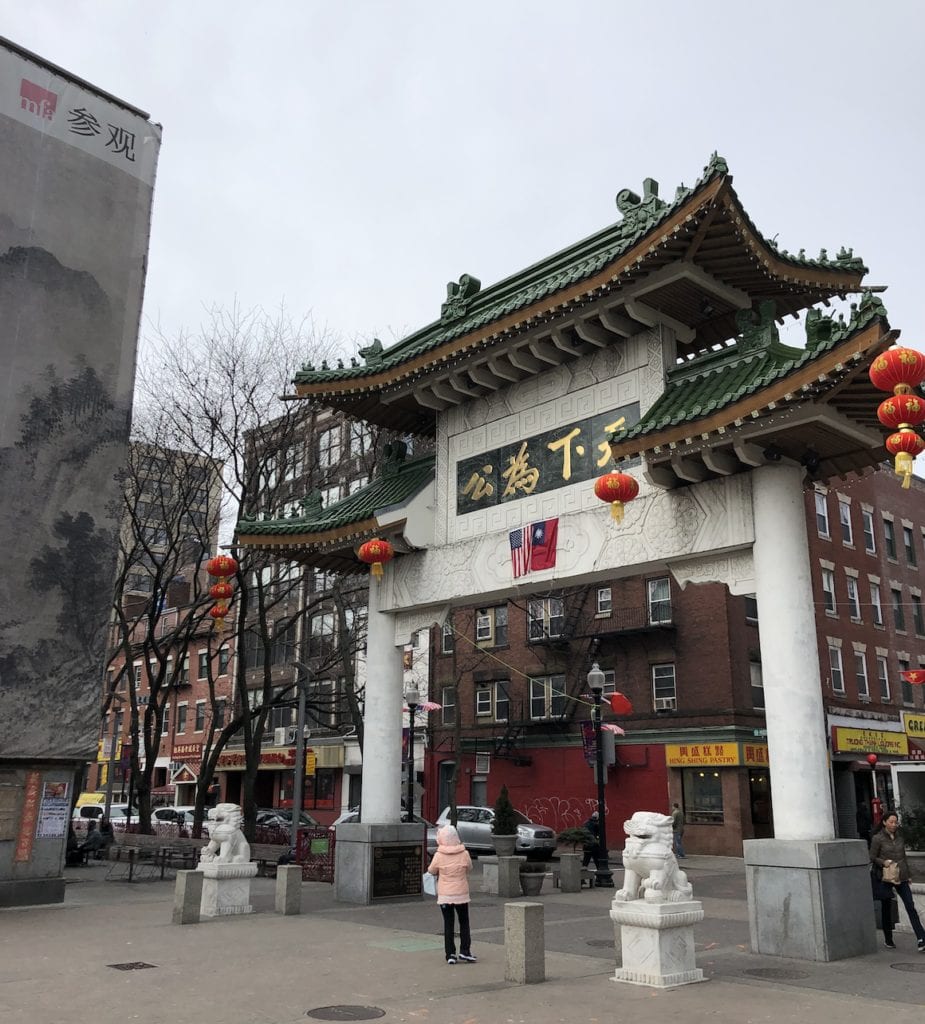 All of the Chinatown restaurants are delicious, but some of my favorites include Shojo, Double Chin, New Dong Khanh, and Gourmet Dumpling House. At Shojo, I highly recommend the pork belly dumplings, "shadowless" fries, and Tiger Style Ribs – they're all to die for!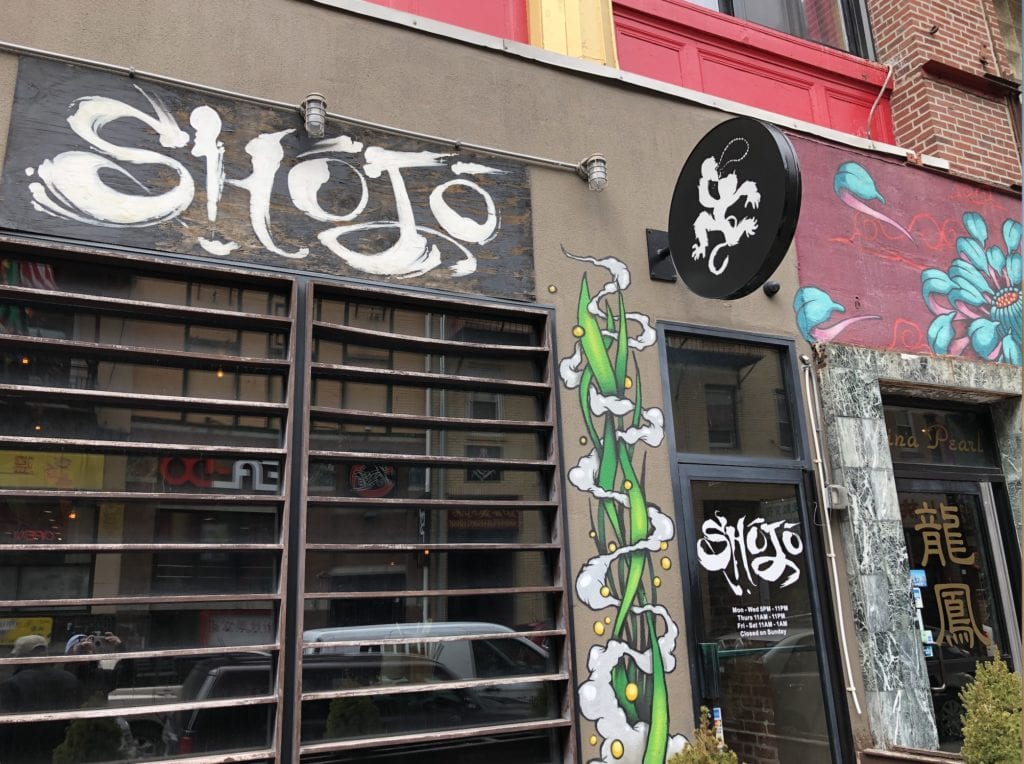 If you're just walking through to admire the street art, pick up a bubble tea from Chatime or Gong Cha.
Fenway Park & The Park
A bit outside of downtown and away from the waterfront is the famous Boston Common. And it's worth the extra effort to get there.
Stroll in the public garden: The view is especially spectacular in spring and fall! Charles Street separates Boston Common and Boston Public Garden. Take Charles Street a few blocks north and you'll be in Beacon Hill, where the iconic Bostonian architecture that will make you feel like you're in a movie.
If you're a Cheers fan, you can also visit the Cheers bar just a block off the garden.
Further west along the Charles River is Fenway Park. We chose to Uber rather than walk to Fenway from the garden, as I found Uber rides to be unbelievably cheap during my most recent visit. If you haven't done a tour of Fenway Park, it's a must! I'm no baseball superfan, but there is so much history behind Fenway that I loved learning about.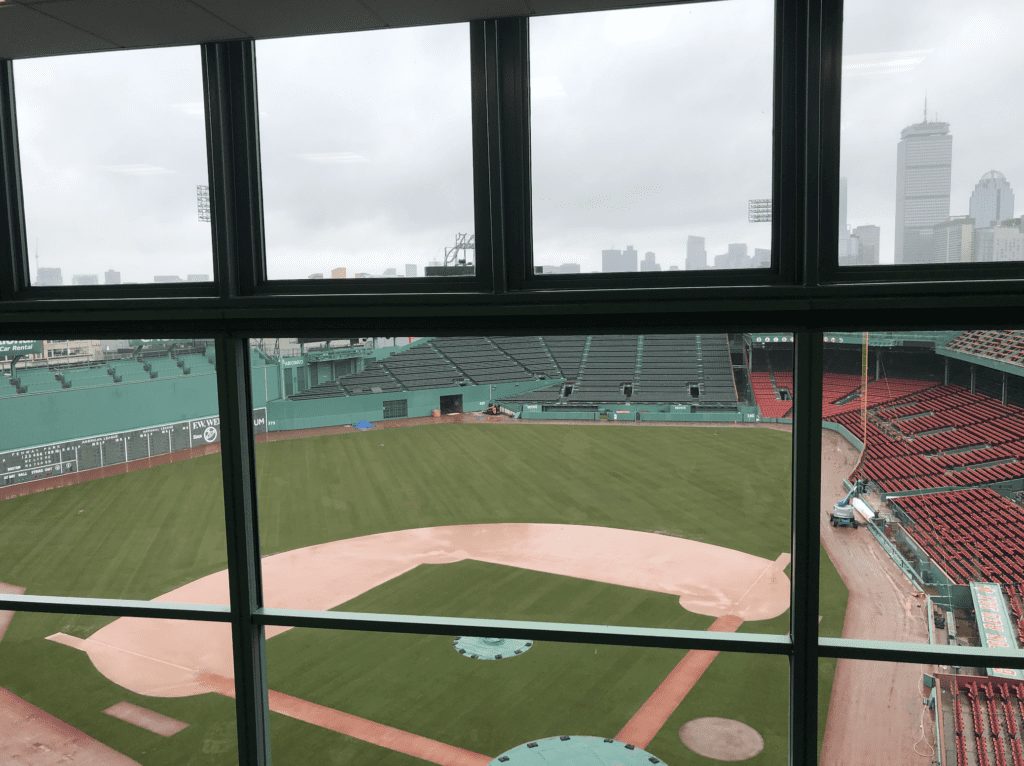 The hour-long guided tour took us up on the Green Monster, into the original seats, and up to sit in the press box. We got our tickets on GetYourGuide, but you can buy them at Fenway as well.
Harvard Yard (& other Cambridge Things)
If you've got the time for an Uber or subway ride out to Cambridge, don't hesitate.
No matter what the season, the area is buzzing with excitement and history. To start, stroll around Harvard Yard and take in the architecture of the campus. My favorites around the Harvard Yard are the Memorial Hall (you can go inside!) and Harvard Law School.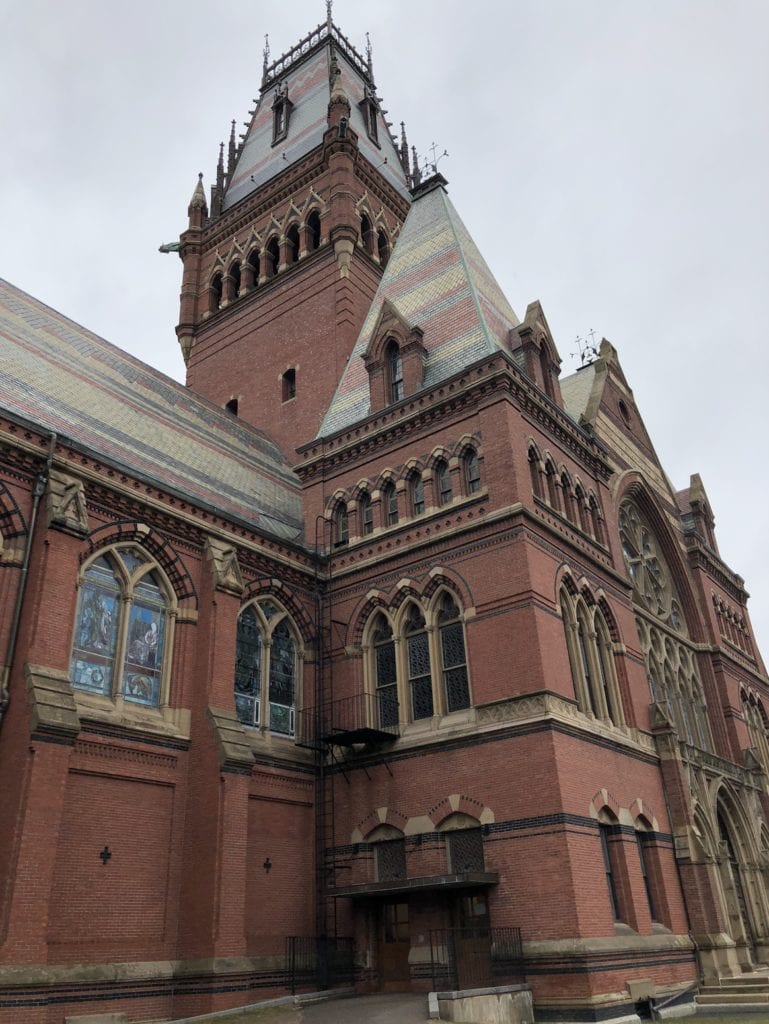 Then, make your way to Harvard Square. This fun area is buzzing with student life and excitement, with a variety of shopping and dining options. We stopped into Beat Brew Hall and loved the ambience. They had great beer selection and some board games to play, too.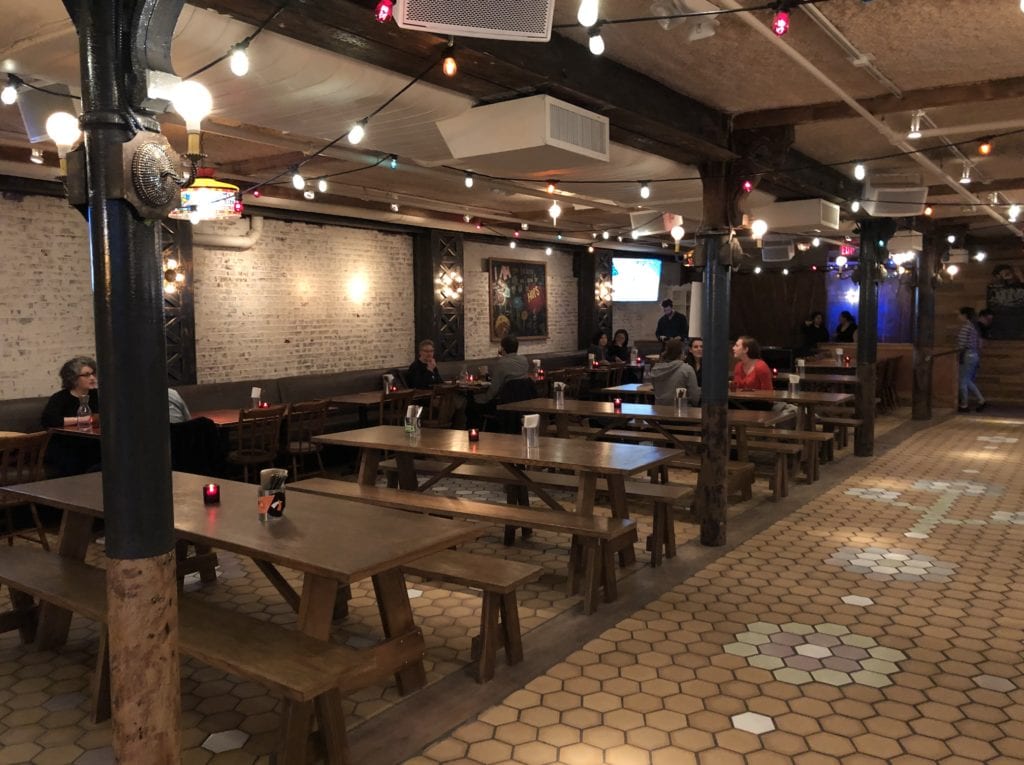 Bottom Line
There is so much to see and do in Boston, it may seem like you'd need weeks to see this all. But we saw all of this (and much more!) in just two days.
That's what makes Boston such an incredible city for a short getaway or minication. The city is condensed and walkable, public transit is easy, and Uber is cheap. That means you can get around from place to place within minutes – preferably with a lobster roll or clam chowder in hand.
Check out the Google My Maps I made for the Boston recommendations above and many more.