Hawaii is one of the most popular destinations for travelers from the mainland. And with cheap flights to Hawaii, the hardest decision you may need to make is which Hawaiian island to visit. But there's no right or wrong answer, making it even harder to choose the best island in Hawaii to visit.
You simply can't go wrong in Hawaii: Each island has amazing beaches and plenty to do. But from the landscapes to attractions and the overall feel, every Hawaiian island has its own identity and vibe. Some islands are better for sights and history, while others stand out for hiking or beaches.
Which Hawaiian island is right for you? That ultimately depends on what you're looking for.
Choosing the Best Island in Hawaii to Visit
Looking for a mix of beaches and hiking? The Big Island or Kauai might be the best fit. Have younger kids and want to spend time at a resort? Maui may be the right choice.
There's no easy answer, and no matter where you go you're sure to fall in love with Hawaii. But this guide should help you narrow down the list to decide which Hawaiian island you should visit.
Heading for the islands? Make sure you know the Hawaii travel restrictions during COVID-19.

Oahu: "The Gathering Place"
Oahu is the most populated island with Hawaii's capital city, Honolulu, at the center of the action. But there's more to Oahu than just its urban hub. From bustling city life to small surfing towns, Oahu can give you the best of both worlds.
The island has five distinct regions.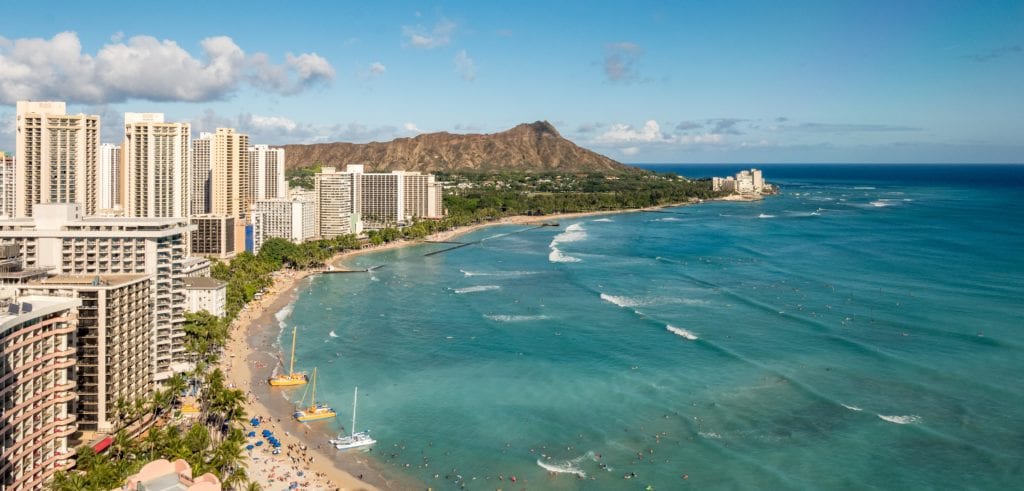 Honolulu, in the south, is the most populated area. That's where you'll find most of the main hotels, centered around Waikiki Beach.
The Winward Coast is on the east side of the island, just a short drive away from Honolulu. This side of the island is lush and green with beautiful parks, beaches, and a great surfing spot.
Central Oahu is home to Pearl Harbor, the largest natural harbor in Hawaii and the site of the day "which will live in infamy," in the south. You can also visit the Dole Pineapple Plantation, explore a Hawaiian Plantation Village and museum, and grab the fabulous "Dole whip" pineapple treat.
The Leeward Coast on the west side of Oahu is less developed and much more off-the-beaten-path. There are small, mainly rural towns, beautiful surfing beaches, and golf courses. There are only two resorts on this side of the Island, the Four Seasons Oahu and Aulani, and the Disney Resort and Spa.
Oahu's North Shore is a surfer's paradise, drawing the best surfers from around the world for big competitions from November to February.
Main Attractions & Things to Do in Oahu
You'll find plenty to do all across the island. And it all starts near Honolulu, including Waikiki Beach and the Diamond Head Loop for hiking and great views.
The Winward coast is home to Kualoa Ranch, a family-owned ranch and the location for "Jurassic Park" and "Lost." Visitors to the ranch can zip line, horseback ride, and rent ATVs. On this side of the island, you can also visit the Valley of the Temples, home to a Japanese Buddhist temple, a Japanese garden, and a lush valley landscape with dozens of tropical flowers.
Some travelers head straight for Oahu for one reason alone: Pearl Harbor. It's a sobering must-visit if you're interested in history as well as a great trip to do with kids. There are five historic Pearl Harbor sites you can visit: the Pacific Historic Parks with the Pearl Harbor Visitors Center and the U.S.S. Arizona Memorial, U.S.S. Battleship Missouri Memorial, the U.S.S. Bowfin Submarine Museum and Park, the Pacific Aviation Museum, and the U.S.S. Oklahoma Memorial.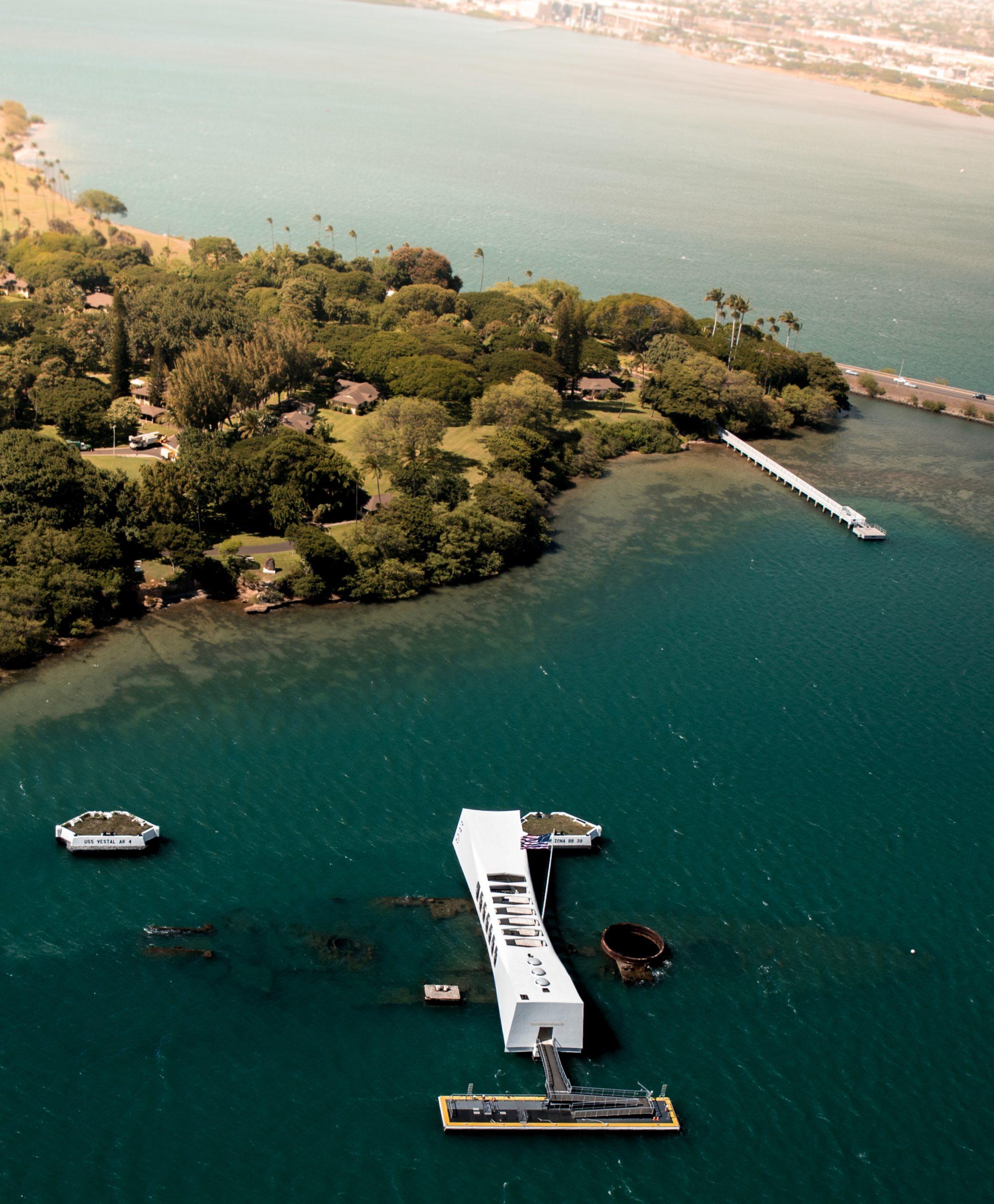 A great place to start is at the Pearl Harbor Visitors Center, which is free to explore and overlooks the U.S.S. Arizona Memorial. You can also take a short boat ride to the U.S.S. Arizona Memorial for free but you'll need to reserve tickets. You can pay a small fee to get headphones with a guided tour.
The North Shore is just an hour's drive or so from Honolulu. Even if you're not a surfer, it's worth taking a day trip up north to watch. Plus, you can visit Haleiwa Town for shopping and shaved ice.
If you head to the west side of the island, you should hike to Kaena Point – the westernmost point of the island.
Oahu is the Best Island to Visit in Hawaii If…
Oahu is the best Hawaiian island to visit for those who want the amenities of city life like great restaurants, nightlife, and shopping. But you can still get all that while also enjoying slow-paced island life. It's also a great spot for a big group or families with diverse interests.
Getting To Oahu
You will fly into Honolulu International Airport (HNL), the largest airport in Hawaii with the most nonstop flights from the mainland U.S. by far. And as luck would have it, it's also regularly the cheapest.
We consistently find flight deals for our Thrifty Traveler Premium members to Honolulu under $400 roundtrip from U.S. airports nationwide – and often half that price! We recently found nonstop flights from the West Coast for as low as $198 roundtrip.


Want crazy cheap fares to islands in Hawaii like this one? Try Thrifty Traveler Premium! 
Maui: "The Valley Isle"
The Hawaiian Island of Maui is its second-largest. So go figure it's incredibly diverse.
Maui boasts beautiful beaches, desert Volcanic landscapes, lush coast dotted with waterfalls, and diverse wildlife. The island also has dozens of high-end resorts, hotels, and world-class restaurants. Maui is a great destination in the winter months to see migrating humpback whales.

There are five main regions of the island: South Maui, Central Maui, West Maui, Upcountry Maui, and East Maui. Many of the resorts of the island are located in South Maui along with great beaches, golf courses, and restaurants.
Central Maui has a few smaller towns located on the north coast with lots of local shops and restaurants. The famous Road to Hana begins here, in Paia town.
West Maui is also home to resorts, shopping, restaurants, and the historic whaling town Lahaina. East Maui is more rustic, with a few areas to camp as well as the ultra-popular Road to Hana route with waterfalls, beaches, hiking spots, and camping along the way.
Main Attractions & Things to Do in Maui
While every Hawaiian island has its fair share of resorts, Maui is perhaps best known for its lodging. But the list of reasons to head for Maui goes beyond a luxurious property.
One of the main attractions of this island is Haleakalā National Park, which is known for its volcano craters high above the rest of the island. The most popular time to visit is at sunrise, but you'll need a reservation. Reservations to drive up to the summit at sunrise can be made up to 60 days in advance – and they fill up fast. You can also book tours to bike up to the park. If you don't want to visit in the wee hours of the morning, you won't need a reservation – but you'll still pay an entrance fee.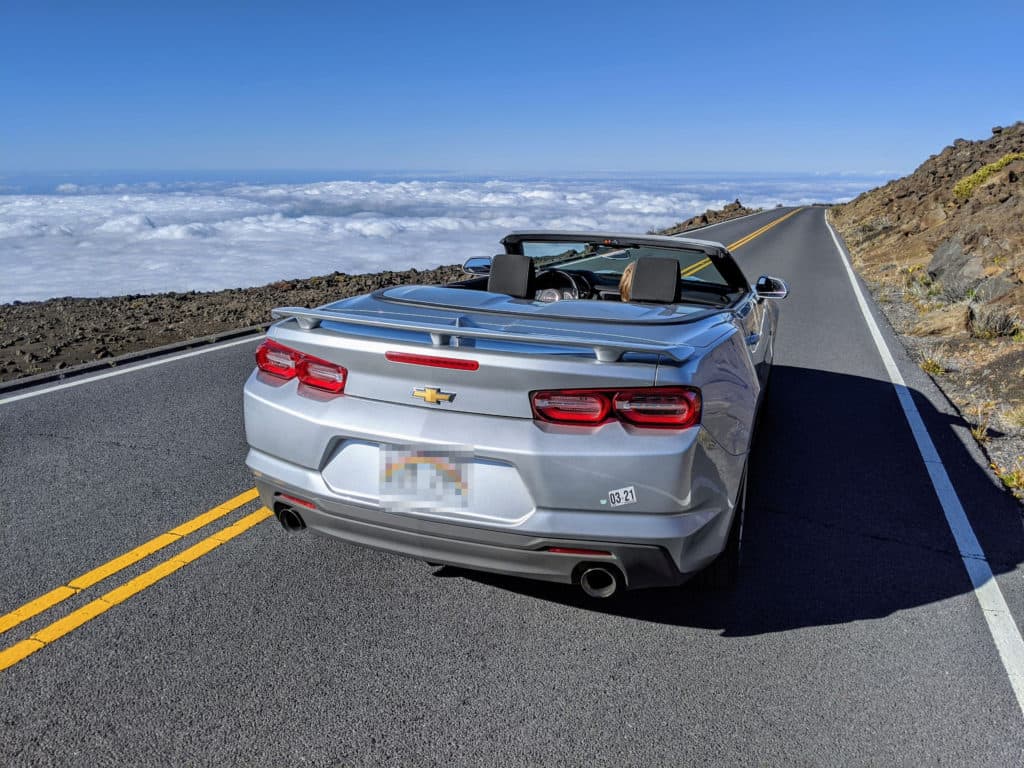 But there's no question the most famous Maui attraction is the Road to Hana. This road curves along the northeast side of the island, taking four to eight hours or more to drive depending on how many waterfalls or other sites you stop to see. Some people like to stay overnight in Hana on the far eastern point of the island.
If you can swing it, a convertible is a great way to see the island. You don't need a Jeep or four-wheel drive vehicle to make the Road to Hana as long as the roads aren't flooded or there's been a lot of rain recently.
Another top activity is whale watching in the winter months. Most of the whale-watching tours leave from the historic downtown Lahaina.
Read more: Top 7 Must-Dos for Your Next Trip to Maui
Maui is the Best Island to Visit in Hawaii If…
Maui has a wide array of activities, but that comes at a cost –  it's one of the more expensive islands, too. It's by far the best Hawaiian island to visit for those who want to stay in style at one of the resorts on the island. But there's also still plenty to go out and explore.
Getting To Maui
Kahului Airport (OGG) on Maui is easily the second most common airport for flight deals. Just as with Honolulu, we regularly find deals to Maui under $500 or much less.

Get flight deals like this sub-$300 fare to Maui sent to your inbox with Thrifty Traveler Premium!
Kauai: Hawaii's "The Garden Isle"
Kauai is best-known as "the Garden Isle" thanks to its lush green landscape that stands out among the Hawaiian Islands. But "the Laid-Back Isle" is a fitting name too, as the pace of life just feels much slower here than you'll find on other major islands.
You can cover much of this less touristy island, and its five regions, in a car in just a few hours. There is no shortage of beaches but there's also unbeatable hiking with unbelievable views.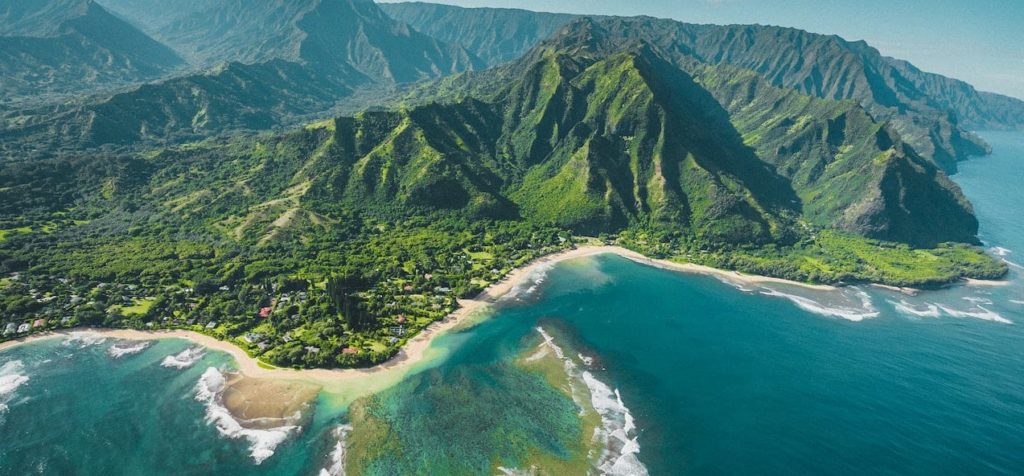 The dramatic North Shore is home to the Na Pali Coast, one of the most recognizable landscapes in all of Hawaii. This area of the island also has a wildlife sanctuary, stunning beaches, and a few different botanical gardens to visit.
On the East Side, or the Coconut Coast (named for the groves of coconut palms), is the busiest and most populated part of the island. It has beautiful beaches and hiking trails.
The top spot to visit in Lihue, just south of the Coconut Coast, is Wailua Falls. This area also has a world-class resort and golf course.
The South Shore has beautiful beaches, oceanside restaurants, resorts, and plenty of shopping centered around Poipu.
The West Side of Kauai is just an hour from Lihue – but it feels a world apart. Dotted with quaint little towns, the main attraction here is the Waimea Canyon, accurately dubbed the "Grand Canyon of the Pacific."

Main Attractions & Things to do in Kauai
Kauai has beaches, restaurants, cute towns, shopping, resorts, and more. But you go to Kauai to hike.
There are some amazing trails all across the island. Bring your hiking shoes, pack a picnic, and get your camera (or phone) ready for some amazing views. Head to the Waimea Canyon, Kokee State Park, Wailua Falls, or hike some of the trails on the North Shore.
Read More: The 7 Best Kauai Hikes and Trails
You can also take a boat trip to see the Na Pali coast from the water – just time your trip for the summer or fall, when the waters are much calmer. Or take a short tour on a riverboat to the Fern Grotto on the Wailua River. It's a natural lava rock grotto with a waterfall and lush tropical plants.
After a day of hiking, relax on the island's many beautiful beaches and make sure to get some shaved ice.

Read more: Why You Should Head to Kauai for Your Next Trip to Hawaii
Kauai is the Best Island to Visit in Hawaii If…
Kauai is the best Hawaiian island for travelers who like hiking, relaxing, and a quieter vibe.
Getting to Kauai, Hawaii
Lihue Airport (LIH) on the island of Kauai only has nonstop service to a handful of West Coast cities on the U.S. mainland.
At times, we'll see great flight deals from those cities in the $200s roundtrip. But generally, fares tend to be more expensive to Kauai than Maui of Honolulu. Book a flight to Honolulu (HNL) and then take a cheap inter-island flight to Kauai.
Hawai'i: "The Big Island"
Hawaii is the largest island, hence the nickname "The Big Island." And it's a destination for those who love to explore. This island has the most varied beaches including those with black, white, and even green sand.

The six regions of the island, Hamakua Coast, Hilo, Puna, Kau, Kona, and Kohala each have something different to offer. Hamakua Coast, in the North, has black sand beaches and waterfalls. Just south in Hilo, there are also beautiful waterfalls and great spots for shopping, a famous farmers' market, and beaches.
Have you ever seen a lava tree? Puna, on the east part of the island, is the place to see some wild nature created by the island's many volcanoes. There are more black sand beaches here as well as a boardwalk that will take you to local shops and restaurants.
Kua, located on the southernmost part of the Big Isalnd, is more remote and rural feeling. It's home to the most famous black sand beach on the island called Punalu'u as well as massive black lava flows that stretch south to the sea. It's also where you'll find Hawaii Volcanoes National Park and one of the world's most active volcanos, Kilauea. Where else can you climb inside a volcanic crater?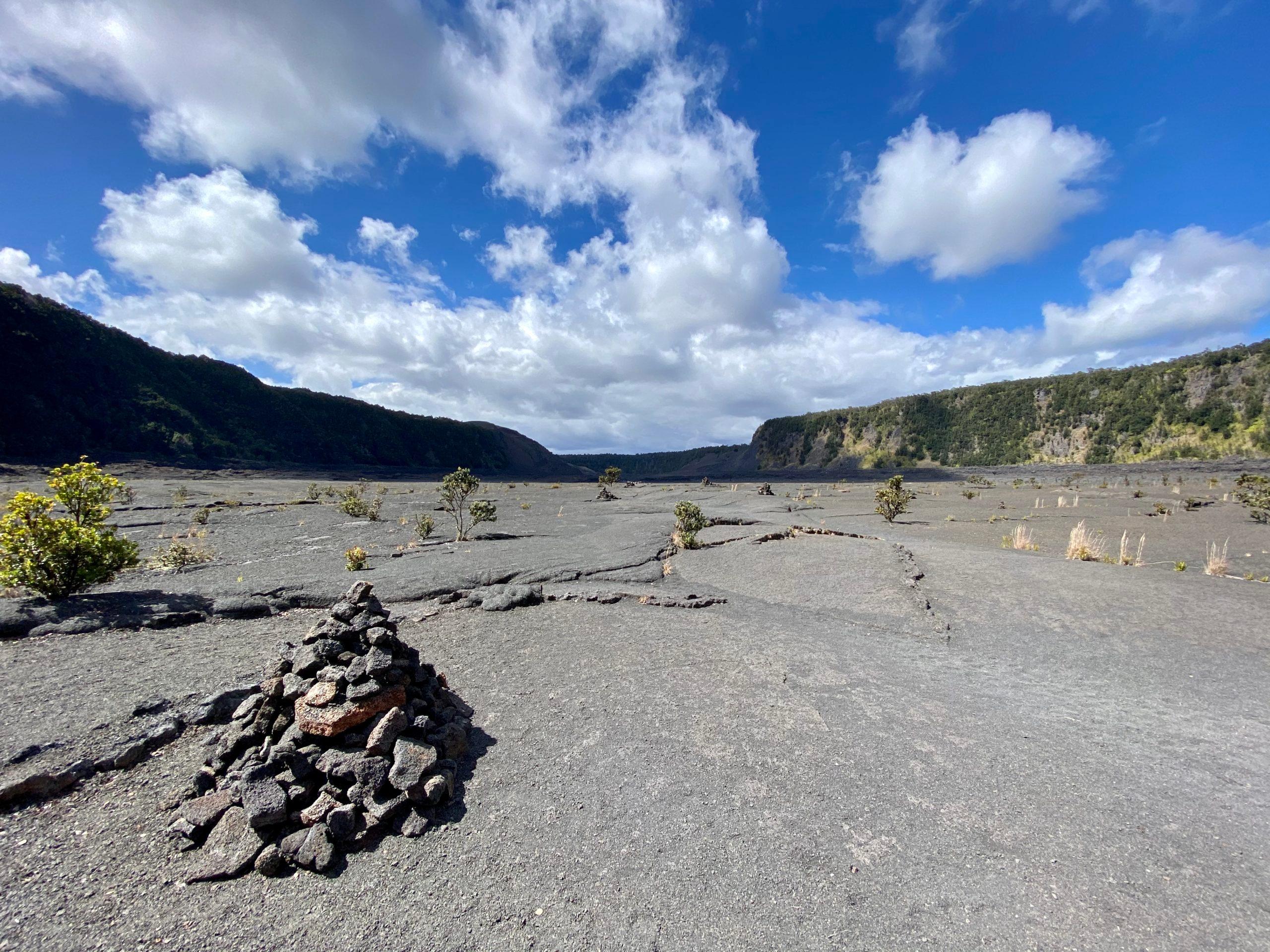 Kona is famous for its eponymous Kona coffee. It also has pristine beaches with bright blue water, shops, restaurants, and nightlife.
Just 20 minutes north of the Kona (KOA) airport, you will be surrounded by lava fields in Kohala. In the midst of the lava fields are some of Hawaii's top golf courses.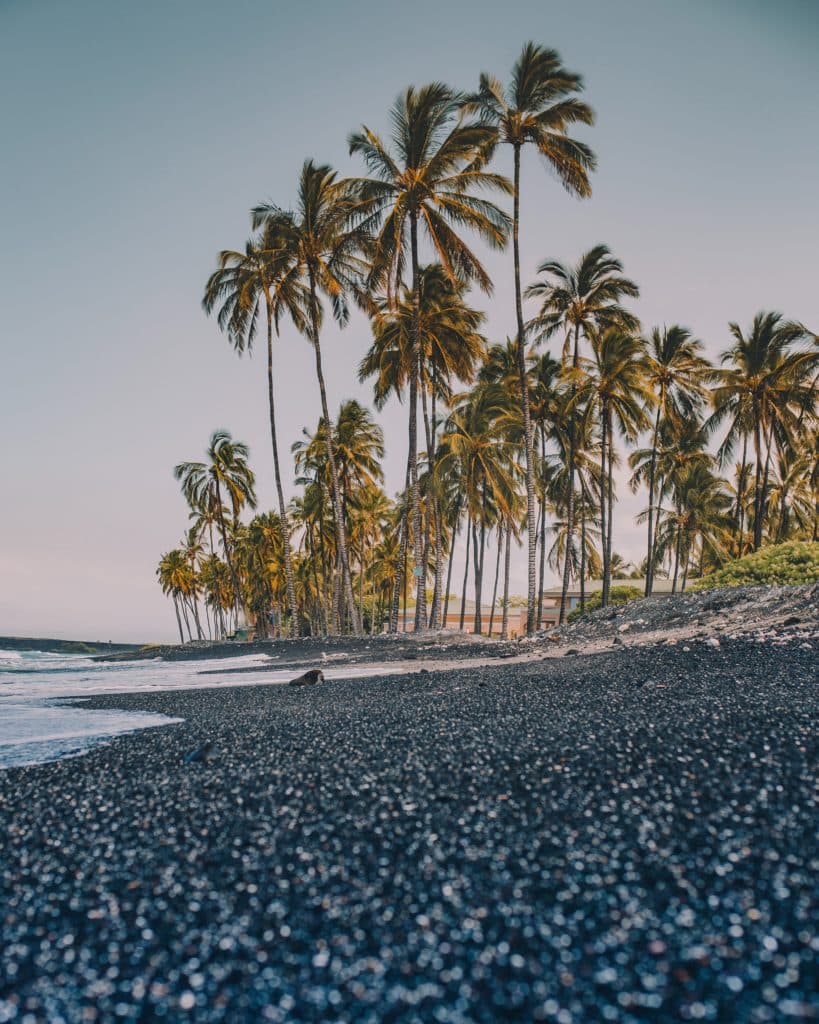 Main Attractions & Things to Do in The Big Island
There is some amazing topography to see on the Big Island including Papakōlea green sand beach, Punalu'u and Kehena black sand beaches, Hawaii Volcanos National Park, Rainbow Falls, Akaka Falls, hot springs, and more. The list is almost as large as the island itself.
But there are incredible beaches, too – like Makalawena Beach not far from Kona airport on the island's west shore.

Popular activities include zip-lining, swimming with manta rays or dolphins, and deep-sea fishing. You can also take long hikes to waterfalls, stargazing in a volcanic crater, visit a coffee farm in Kona, and go golfing in Kohala.
The Big Island is the Best Island to Visit in Hawaii If…
The Big Island is the best Hawaiian island to visit for outdoor adventure seekers and families with older children and teenagers.
Getting to The Big Island
You've got two options on this massive island: Kona (KOA) in the west, and Hilo (ITO) on the east side.
Flying from the mainland, Kona is your best bet – only United Airlines flies direct from the Continental U.S. to Hilo. But both airports have some inter-island service from many airlines.
Flights from the mainland to Kona tend to be slightly more expensive than the likes of Oahu or Maui. But flights to Kona are still regularly in the $200s from the West Coast. And we frequently find nationwide sales to the Big Island under $500 roundtrip.


Molokai: Hawaii's "The Friendly Isle"
We're past the major islands and into the smaller ones now.
Molokai is known as the island that remains true to its roots, with a majority of its population being of Native Hawaiian ancestry – you might hear it called the "most Hawaiian" island. This long and narrow island is made up of national parks or agricultural land with very little tourism infrastructure. The island has just a few small hotels, Bed and Breakfasts, and rental properties to stay at.

It has three regions: the West End, Central Molokai, and the East End. The West End has quiet beaches perfect for snorkeling, and shops including a Kite Factory in the town of Maunaloa.
Central Molokai, sandwiched by 2,000-foot sea cliffs, is where most of the locals live and farm macadamia nuts and coffee. Molokai's highest mountain is on the East End along with Hawaii's longest continuous reef. Along the North coast of the East End are the world's tallest seacliffs at 3,900 feet.
Main Attractions & Things to Do in Molokai
You'll find towering sea cliffs, coconut groves, and one of the state's largest beaches on Molokai. You can also visit a handful of historic sites including Kalaupapa National Historical Park, one of the most remote settlements in Hawaii.
Snorkeling, fishing, sailing, hiking, and relaxing on the beach are top activities here. You can also take guided tours of historic landmarks including an ancient fishpond build 200+ years ago and take a mule ride down to the most remote settlement in Kalaupapa National Historic park.
Molokai is the Best Island to Visit in Hawaii If…
Molokai is the best Hawaiian island to visit for travelers who want to go off-the-beaten-path and catch a glimpse of the history of these islands.
Getting to Molokai
Molokai has two airports, and they're both tiny: There's Molokai (MKK) airport in the center of the island, and Kalaupapa (LUP) in the north. Both are only accessible via inter-island flights from one carrier: Mokulele Airlines.
Your best bet is to fly to either Honolulu (HNL) or Maui (OGG) and then take a flight to Molokai.
Lanai: "The Pineapple Island"
It's just nine miles from Maui, but Lanai is a special place.
Originally a Dole pineapple plantation, Lanai is the smallest publicly accessible inhabited island. It only has two hotels – and they're the only places you can stay. There's the Four Seasons Lanai and the 1930s-era Hotel Lanai.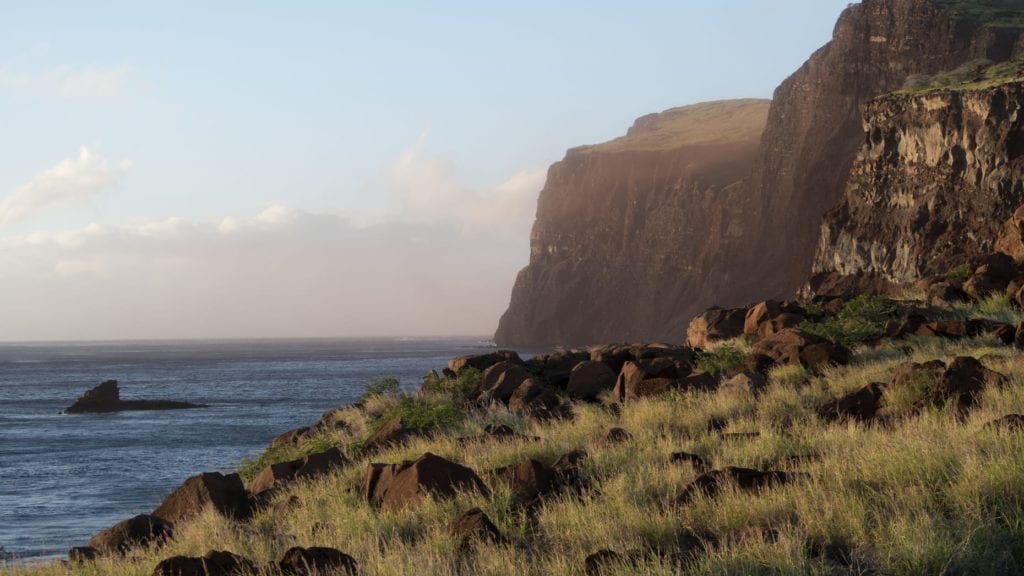 Main Attractions & Things To Do in Lanai
The main attraction of this island is its privacy and seclusion with two luxury hotels. There are beaches and miles of trails around the island to explore.
Activities on the island include golfing, exploring the 400 miles of four-wheel-drive trails, snorkeling, and dolphin and turtle-spotting.
Lanai is the Best Island to Visit in Hawaii If…
Lanai is the best Hawaiian island to visit for those who want luxury in seclusion. It's best for adults.
Getting to Lanai
Lanai Airport (LNY) is only served by inter-island flights. Fly to Honolulu (HNL) or Maui (OGG) first and hop on a flight to Lanai.
Niihau: "The Forbidden Isle"
It's Hawaii's smallest island by size and population: Less than 200 residents live there. And no, you cannot go to Niihau.
Niihau earned its nickname "The Forbidden Isle" during the polio epidemic in 1952. It's been privately owned for more than a century, and access to the island is limited to Niihau residents. Only official visitors and invited guests are permitted to travel here.
The native Hawaiian community that inhabits the island lives the same way as hundreds of years ago. Modern amenities are extremely limited. Oddly, Niihau played a small part in World War II after a Japanese pilot who bombed Pearl Harbor crash-landed on the island and held several locals hostage in a weeklong bid to escape before eventually being killed.
Hawaiian Island Hopping
All of the Hawaiian Islands have so much to offer and it can be hard to choose where to go. You may not have to choose just one.
If you have the time, it's pretty easy and fairly cheap to hop from island to island. Southwest Airlines' introduction of inter-island flights has driven prices down. Hawaiian Airlines and Mokulele Airlines also fly between the islands. It shouldn't be hard to find roundtrip flights for $100 to $150, depending on the time of year.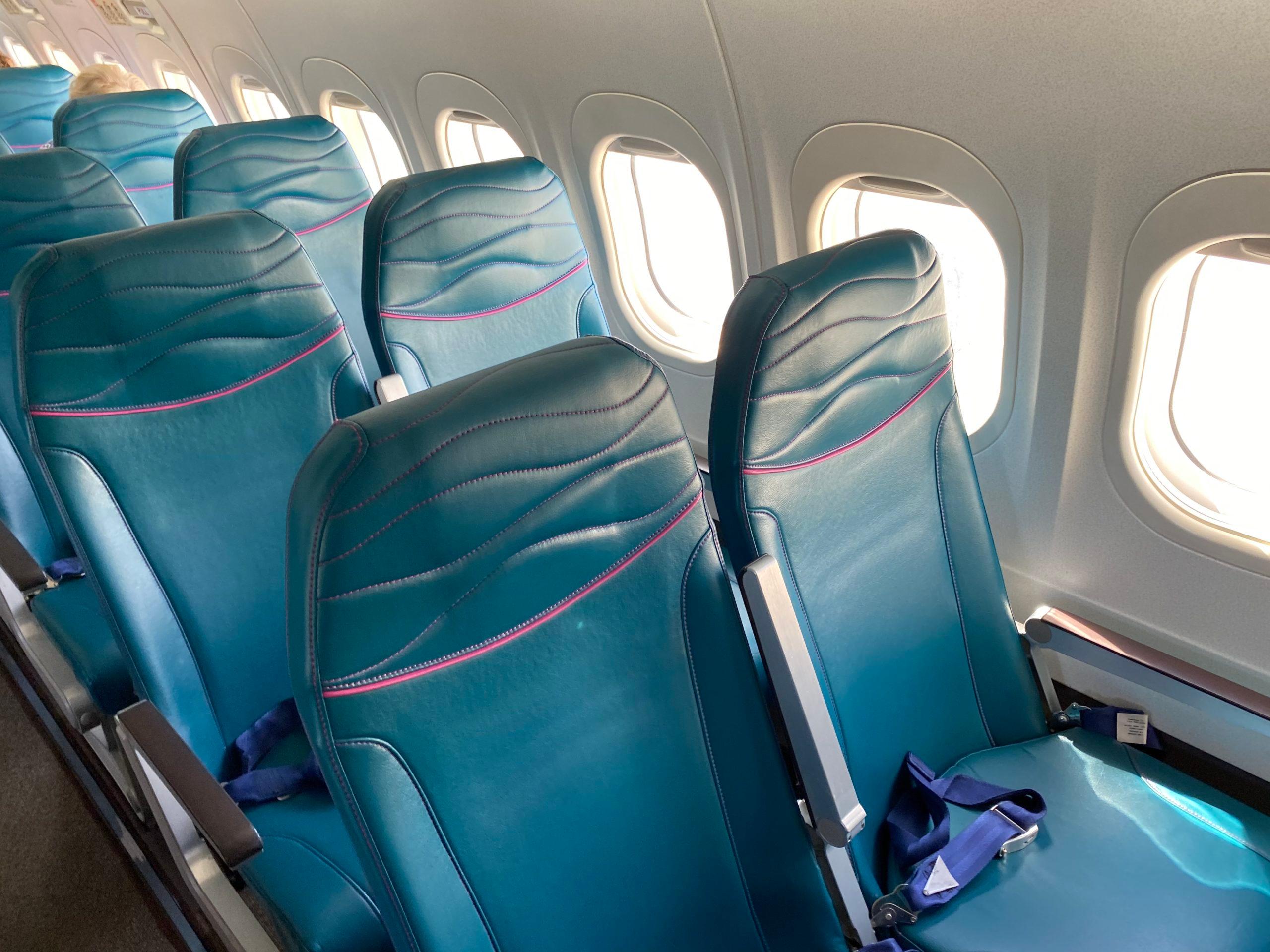 Bottom Line About Choosing the Best Island in Hawaii for Your Next Vacation
Hawaii has it all. So much, in fact, that it can be hard to know where to start.
Each Hawaiian island has something unique, with distinct characters and flair that sets each island apart from its neighbor just a few miles away. Which Hawaiian island is right for you depends on … well, you.
But really, it's hard to go wrong with beautiful beaches and bright blue water everywhere. There's no place quite like Hawaii – no matter which island you land on.