We've long considered the Chase Sapphire Preferred® Card one of the best credit card options out there for all travelers.
But look beyond the headlines and you'll find some equally valuable Chase Sapphire Preferred benefits that shouldn't be ignored. Some are permanent perks while others are temporary benefits (that could stick around for good.) Either way, there are reasons beyond the initial signup bonus to pick up and keep a Preferred card.
Let's break down some of the lesser-known Chase Sapphire Preferred benefits that you should know about to get the most out of this card.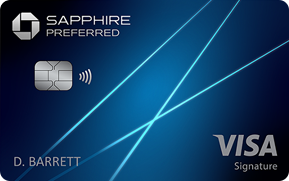 Click Here to learn more about the Chase Sapphire Preferred Card.
Pay Yourself Back for Everyday Purchases
With most travel on hold last spring, Chase got creative by rolling out a new benefit for Chase Sapphire Preferred Card and Chase Sapphire Reserve® cardholders called "Pay Yourself Back."  It allows you to use Chase Ultimate Rewards points to cover everyday purchases at restaurants, grocery stores, home improvement stores, and even food delivery platforms like Uber Eats and DoorDash. Even Target works!
Chase has continually extended this benefit, and the bank has since confirmed it will be a permanent fixture with rotating categories. The current categories are set to end as of Oct. 1.
Watch our YouTube video below to learn more about Chase Pay Yourself Back.
It's easy enough to use. First things first: All you need to do is make a purchase at a grocery store (or one of the other Pay Yourself Back categories like restaurants and home improvement stores) using your Sapphire card. After making that purchase, you can simply log into Ultimate Rewards on desktop or through the Chase mobile app and select "Pay Yourself Back" from the drop-down menu.
From there, just select from recent eligible transactions up to 90 days prior and choose to redeem points for all or a portion of the purchase.
Since this works for both grocery stores and delivery services like Instacart, I can able to select both transactions below and use Chase Ultimate Rewards points to remove them from my statement. Since I hold the Chase Sapphire Reserve, my points are worth 1.5 cents each. If I held the Chase Sapphire Preferred Card, my redemption value would be 1.25 cents for each point.
That means the 60,000 point bonus on the Sapphire Preferred Card after spending $4,000 in the first three months is worth $750 with the Pay Yourself Back benefit – the same value that your points will have when using them to book flights or hotels through the Chase Travel portal.
Some Target stores are even coding for use with the Chase Pay Yourself Back benefit. And better yet, if you are an Airbnb fan, there is a workaround to use the benefit to book your next Airbnb stay with points.
$60 in Statement Credits for Peloton
Last October, Chase announced that it has added $60 in statement credits to the Sapphire Preferred Card for Peloton membership. Reserve cardholders get double that.
You can use these credits on Peloton Digital or Peloton All-Access memberships all the way through Dec. 31, 2021.
If you've got a Peloton bike or treadmill at home, you can use these credits to get a free month (and then some) of a full Peloton membership or more than four months of free Peloton Digital. Both cards will also get you a free one-month trial of Peloton Digital for at-home workouts.
You can register to get started at OnePeloton.com/ChaseSapphire.
If you're already set up at home and paying for a membership, it gets a bit more complicated. You'll need to log into your Peloton account and check to see if your subscription shows up there. If not, that means you likely signed up through a third party like the Apple Store. You'll need to switch by signing up directly through Peloton for these credits to kick in – and put your payment on your Chase Sapphire card, of course.
Read more: Chase Adds Peloton Membership Credit to the Sapphire Cards
Primary Rental Car Insurance Coverage
This certainly isn't a new Chase Sapphire Preferred benefit, but it's worth calling out. You won't find a card with better insurance coverage the next time you rent a car.
Chase Sapphire cards aren't the only credit cards that offer some level of insurance when renting a car, but the coverage it does offer is better. And at this low $95 annual fee, that's tough to beat. Almost every other card on the market offers only secondary rental car coverage. That means you'll have to turn to your own insurance policy first, pay your deductible – and your auto insurance premiums will likely go up, too.
But it's different on the Chase Sapphire Preferred or Reserve. You get primary rental car coverage. And that means you can skip your own policy and head straight to Chase for help.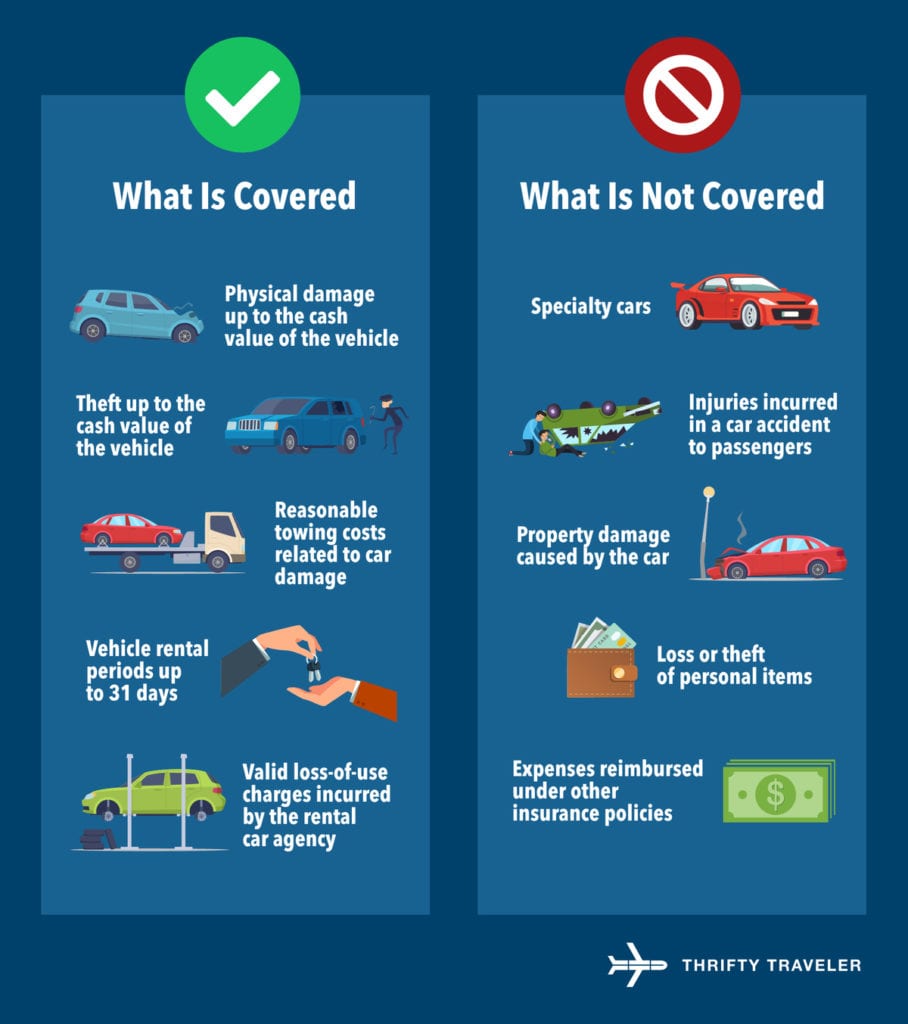 This primary coverage from Chase Sapphire cards replaces the typical "collision damage waivers" – or loss damage waivers – that car rental companies are required to offer. It will provide reimbursement for damage due to collision or theft on a rental car. So if you get into an accident, it will cover the costs of any damage up to the cash value of the vehicle.
Read more: All About the Chase Sapphire Rental Car Insurance Benefit
Baggage Delay Insurance
If you pay for your flight with your Chase Sapphire Preferred Card (or Chase Ultimate Rewards from your card), you can get reimbursed if you need to buy essential items like toiletries and clothing, when baggage is delayed or misdirected for more than six hours by a common carrier, such as an airline, bus, cruise ship or train, while on a covered trip.
The cardholder, the cardholder's spouse or domestic partner, and any immediate family will be covered for up to $100 per day for a maximum of five days. 
If you have to use this benefit even once, it could cover multiple years of the card's $95 annual fee.
Trip Delay Reimbursement
This Chase Sapphire Preferred benefit will provide reimbursement for expenses such as meals and lodging if your common carrier (airline, bus, cruise ship, train) travel is delayed more than 12 hours or requires an overnight stay.
Again, this coverage only kicks in after expenses paid by any other party, including trip insurance. And the trip must be away from the cardholder's city of residence – and for less than a year.
The cardholder, the cardholder's spouse or domestic partner, and any immediate family will be covered for up to $500 for each purchased ticket – as long as you purchased your ticket with the card, or with Chase Ultimate Rewards points.
You'll be covered for what Chase considered "reasonable additional expenses incurred for meals, lodging, toiletries, medication, and other personal use items due to the covered delay."
Bottom Line
Most of these Chase Sapphire Preferred benefits alone can justify the card's $95 annual fee. Add them all together and it's not hard to see why we think the card provides so much value, both upfront and in the long term.
And considering new cardholders will earn 60,000 Chase Ultimate Rewards points after spending $4,000 in the first three months of card membership … well, that just sweetens the deal. A lot.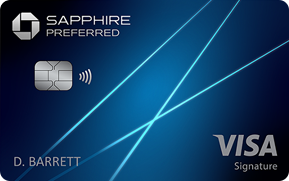 Click Here to learn more about the Chase Sapphire Preferred Card.