The North American ski season is long – even as January draws to a close, there's still time to get out there. And cheap flights to the mountains for winter 2023 are still out there, too.
Despite some mountain towns being in far-flung, wilder locations, you'd be surprised how frequent and reliable cheap fares can be to some of those destinations. Whether you're aiming for a cheap flight to Colorado, up to Canada, or down to Chile, it's likely that you can find a flight to your snowy, wintry paradise for less than you'd expect.
A ski or snowboard trip is a little bit trickier than throwing a pair of swim trunks in your carry-on and flying away, but if you follow our tips and tricks on how to save money on your next ski trip and you can take advantage of one of these flight deals, you'll be making your way down a snowy slope without breaking the bank this winter.

Where to Find Cheap Flights to the Mountains
There are hundreds of ski areas across the globe – and just as many airports that serve them. Here are a few options to consider, both near and far, to start a search for your next ski trip.
And as luck would have it, our Thrifty Traveler Premium flight deal alert service is constantly looking for the best deals to get to all of them.
Cheap Flights to Colorado and Utah
For American travelers, Colorado and Utah are convenient places to book your mountain getaway. The reason? So many airlines offer nonstop service to Denver International Airport (DEN) and (to a lesser extent) Salt Lake City (SLC), and that competition helps drive down prices.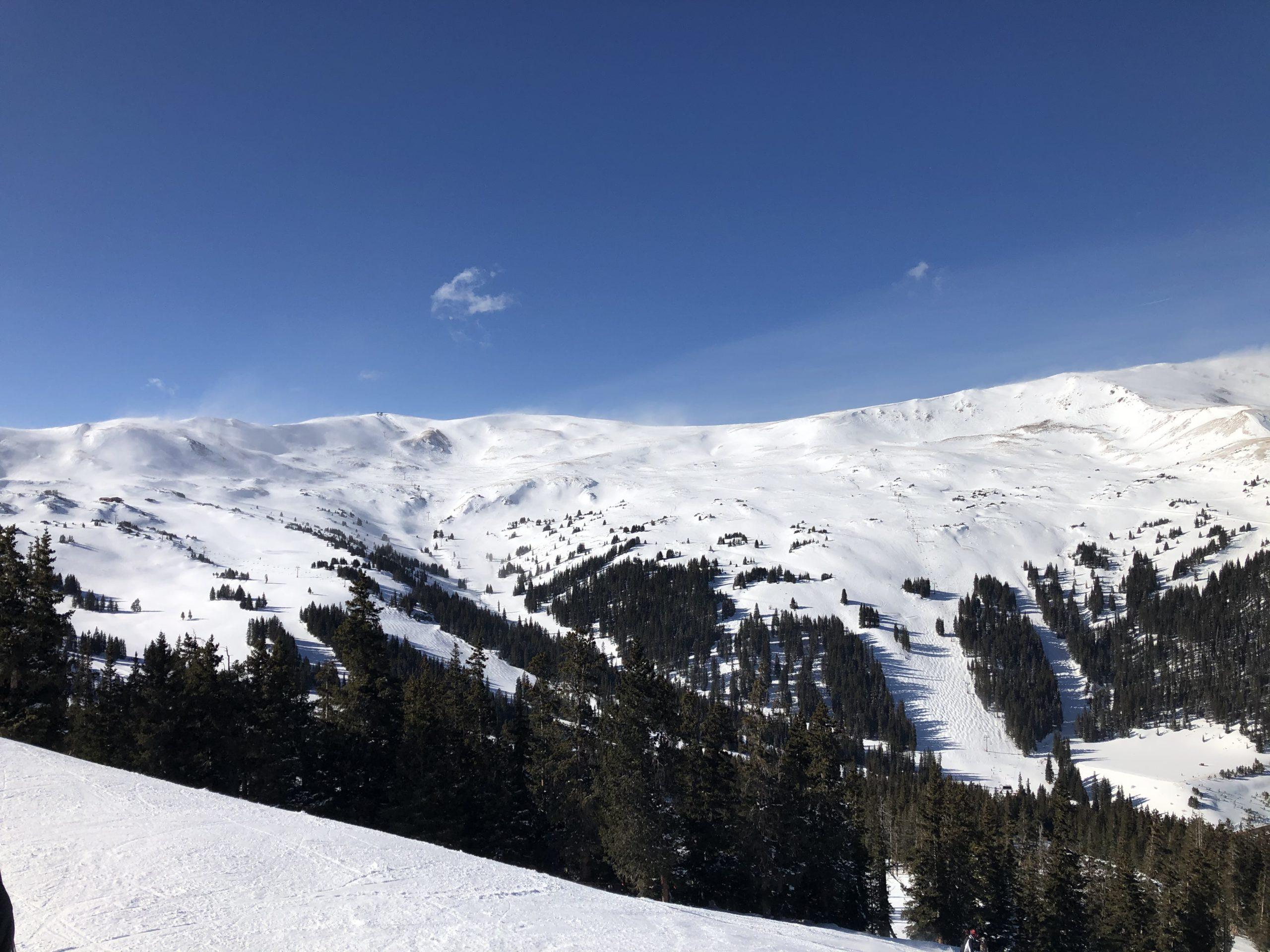 Denver is close to ski destinations like Arapahoe Basin, Keystone, Copper, Breckenridge, and Vail. Plus, Denver is a good jumping-off point for farther road trips (or short flights) to places like Steamboat Springs, Aspen/Snowmass, Telluride, and more.

Peak ski season flights to Denver (DEN) are still cheap for a trip in 2023, as evidenced by this latest deal we sent to subscribers earlier this month.

Nonstop flights to Denver are everywhere! Whether you live in Fargo (FAR) or Knoxville (TYS), there's a plane heading for the Rockies with your name on it. Sub-$200 flights are our favorite, but super cheap points and miles deals that we send to Thrifty Traveler Premium+ subscribers can help you save for lift tickets, après ski, or both.

This deal using Southwest Rapid Rewards points had some ludicrous fares on it, including this fare from Seattle (SEA) to Denver (DEN) for under 6,500 points roundtrip.

But it's not just Denver that benefits from good Colorado flight deals. For this winter, we keep finding cheap flights straight into the mountain town of Steamboat Springs (HDN), too … with prices occasionally dipping under $200!

Get flight deals like this one to your inbox with Thrifty Traveler Premium!
Steamboat is known for its low density snow that makes for effortless, sweet skiing and riding. It's worth exploring the laid back mountain town in Northern Colorado, especially if you get to skip the Denver airport and longer drives in the process.
And then there's Utah, with its famous ultra-light powder snow that is forgivingly soft and fluffy. And with a dozen or so resorts within an hour of Salt Lake City (SLC), it's a dream destination for most skiers and riders.

If you haven't seen, some ski areas in Utah have already eclipsed 400 inches of snow this season…
You read that right. That's about 34 feet of snow blanketing the Wasatch Mountains outside Salt Lake City. They've already recorded more snowfall than they did all of last year. If you've been waiting for the right year to visit Utah, it's 2023.
Cheap Flights to Montana
Montana's wild, western mountains are also a great place for a mountain retreat. Besides the world-class skiing, Montana is known for having sparse crowds and a true western vibe.
Recently, Thrifty Traveler Premium subscribers received alerts for low fares into Bozeman, Montana (BZN) – home to Bridger Bowl Ski Area and a short drive from world-famous Big Sky.

The aptly named Big Sky is known for its expanse of runs that cater to any skier. Your first day on skis? Its wide-open, slow-rolling groomed runs are a great way to get your feet wet.
Thrill seeker? Disappear into the clouds on the Lone Peak Tram, which plops skiers and riders on the top of Lone Peak, where they can find the steep and deep. Plus, as a ski area that is only a few decades old, Big Sky comes with a long list of modern amenities for the whole family.
Maybe I'll see you out there this February!
Cheap Flights to Jackson Hole
The steeps of Jackson Hole are world famous. It's a legendary ski destination that deserves your attention.
But even if you're not a thrill-seeker, this mountain town nestled in the Tetons offers a little something for everyone. The resort has invested in beginner and intermediate terrain, offering a brand new gondola connecting people at the base area to the less steep – yet still world-class – terrain the region is known for.

The problem is that Jackson Hole is tucked away in Western Wyoming. The good news: Flights straight into Jackson (JAC) are getting cheaper if you know where to look.
Exhibit A: This flight deal we sent to our subscribers recently.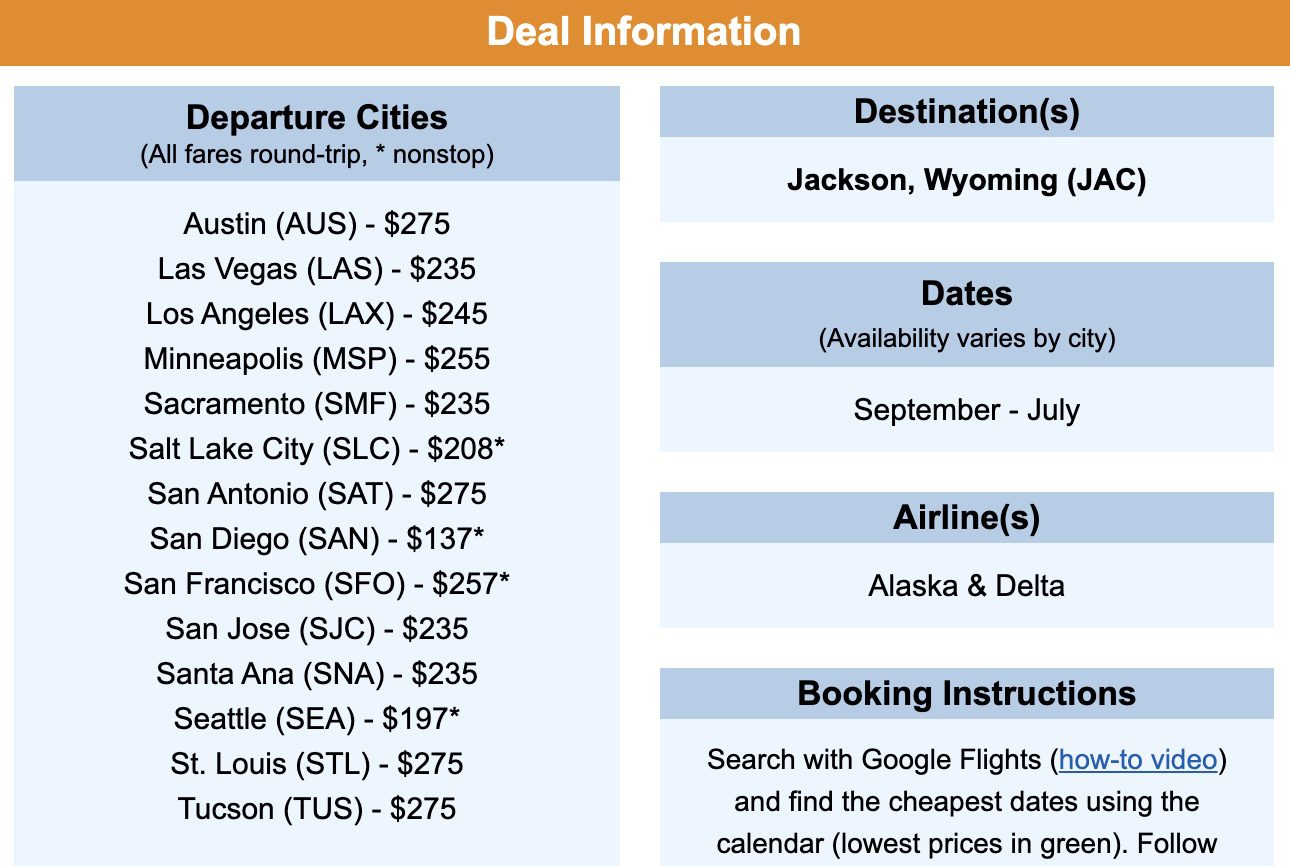 Jackson Hole used to be too expensive and hard to reach. These flights have changed that!
Cheap Flights to Lake Tahoe
Lake Tahoe and its long list of ski areas is an amazing destination for those looking for some world class slopes and that sweet, sweet California sunshine to boot.
From the legendary expert slopes of Palisades Tahoe to the sweeping lake views of Heavenly, there is a resort for you in the Tahoe region. Getting there doesn't have to break the bank, either.

Reno-Tahoe (RNO) is less than an hour from Lake Tahoe and is the easiest way to get to the area. Skip the bay area airports that can be as far four-plus hours away with traffic and fly to the east side of Tahoe instead.

Thrifty Tip: Avoid the biggest crowds at the likes of Heavenly, Kirkwood, Northstar, and Palisades Tahoe and visit the smaller, independent mountains of Mt. Rose (Nevada side) and Sugar Bowl.
And if you're up for a little more of an adventure, drive all the way down to Mammoth Mountain near Yosemite. The snowy paradise is home to enormous annual snowfall (500+ inches on a normal year) in a spectacular setting. Plus, the drive along Highway 395 between Reno and Mammoth is littered with hot springs. Stop and soak those feet after a long day in ski boots!
Cheap Flights to the Pacific Northwest
The Cascade Mountains in the Pacific Northwest are home to some incredible skiing right outside some of our best American cities in Portland (PDX) and Seattle (SEA).
This latest flight deal we found to Portland had me dreaming of a powder day at Mt. Hood Meadows.

Luckily, both Portland and Seattle have a ton of nonstop flights, making your ski trip that much easier, too.
While Portland skiers have just the ski areas around Mt. Hood (or a multi-hour road trip to Mt. Bachelor) in their backyards, Seattle skiers have more options. The likes of Crystal, Stevens Pass, and Mt. Baker are some of the most sought-after mountains in the country.
And one of these cheap flights will put you within a few hours' drive of them all.

Thrifty Tip: If you're flying to Seattle, consider tacking on a weekend at Whistler-Blackcomb, which is only about a four-hour drive from Seattle. You can also fly into Vancouver (YVR) to start that trip. More on that later…
Cheap Flights to Alaska
Alaska is known for its winter adventures. It's a phenomenal ski destination, too.
Alyeska Resort is a very popular, traditional, lift-accessed ski area located just 40 minutes or so outside Anchorage (ANC). Even if you never buckle your boots, you can ride Alyeska's aerial tram and see the wonders of the Chugach Mountains.
Anchorage (ANC) has been a pretty consistent cheap flights hot spot over the last couple of years too, as airlines increased their frequencies to the outdoorsy destination during the pandemic.

Alaska is also famous for its heli-skiing. While it can be an expensive endeavor, it's a bucket list item for most skiers and riders. There are too many heli-skiing outfitters to count up in Alaska. Be warned: You'll have to book these excursions about a year ahead of time in most cases. Heli-skiing spots fill up fast!
The Chugach Mountains outside Anchorage are a world famous heli ski spot. Conditions (and sunlight) are best in Alaska in March, April, and even May.
Cheap Flights to Canada
Across the border to our north is arguably some of the best skiing on the planet. The province of British Columbia is home to the famed Powder Highway in the interior and the more coastal Whistler-Blackcomb.
This month, Thrifty Traveler Premium subscribers were alerted to fares starting at just 12,000 Delta SkyMiles roundtrip to Vancouver (YVR), a quick 90-minute drive away from Whistler. The road to Whistler, renovated for the 2010 Olympics, is a beautiful drive.
Whistler-Blackcomb is a pair of mountains connected by a massive gondola (pictured below) that you could explore for weeks and never see it all. The best part might be trying to decide if Whistler Mountain or Blackcomb Mountain is better. Pro tip: Don't bring this argument up at the bar … the locals have strong opinions.

The combination of Delta and its Canadian partner WestJet gives Vancouver (YVR) a pretty nice network of nonstop fares into the United States. And sometimes, like last week, those fares go on sale – big time.

Only Thrifty Traveler Premium+ members get award alerts like this to use their points and miles!
If the interior of British Columbia and its famously snowy Powder Highway resorts are more your speed, grab one of these cheap flights to Calgary (YYC) for the trip of a lifetime!

Banff Sunshine, Lake Louise, Revelstoke, and Kicking Horse are some of the snowiest resorts in the world. They are also much quieter than the likes of Whistler or the most popular resorts of the United States. Take a good look here if you're looking for a real mountain getaway this winter.
Cheap Flights to Europe
Canada not exotic enough for you? Thrifty Traveler Premium subscribers have also seen a flurry of deals into cities in and around the Alps across Europe for this winter. Fly into Zurich (ZRH) and head into any region of the Alps for an alpine experience nothing like what you'll find in North America.
There, you'll find villages, some hundreds of years old, carved into the side of the mountains. If you're looking for an especially adorable, idyllic village, consider Mürren, which is only accessible by ski lift and has no cars. If you haven't had bottomless brunch in a rotating, James Bond-themed restaurant at an elevation of nearly 10,000 feet on top of Piz Gloria, then you should!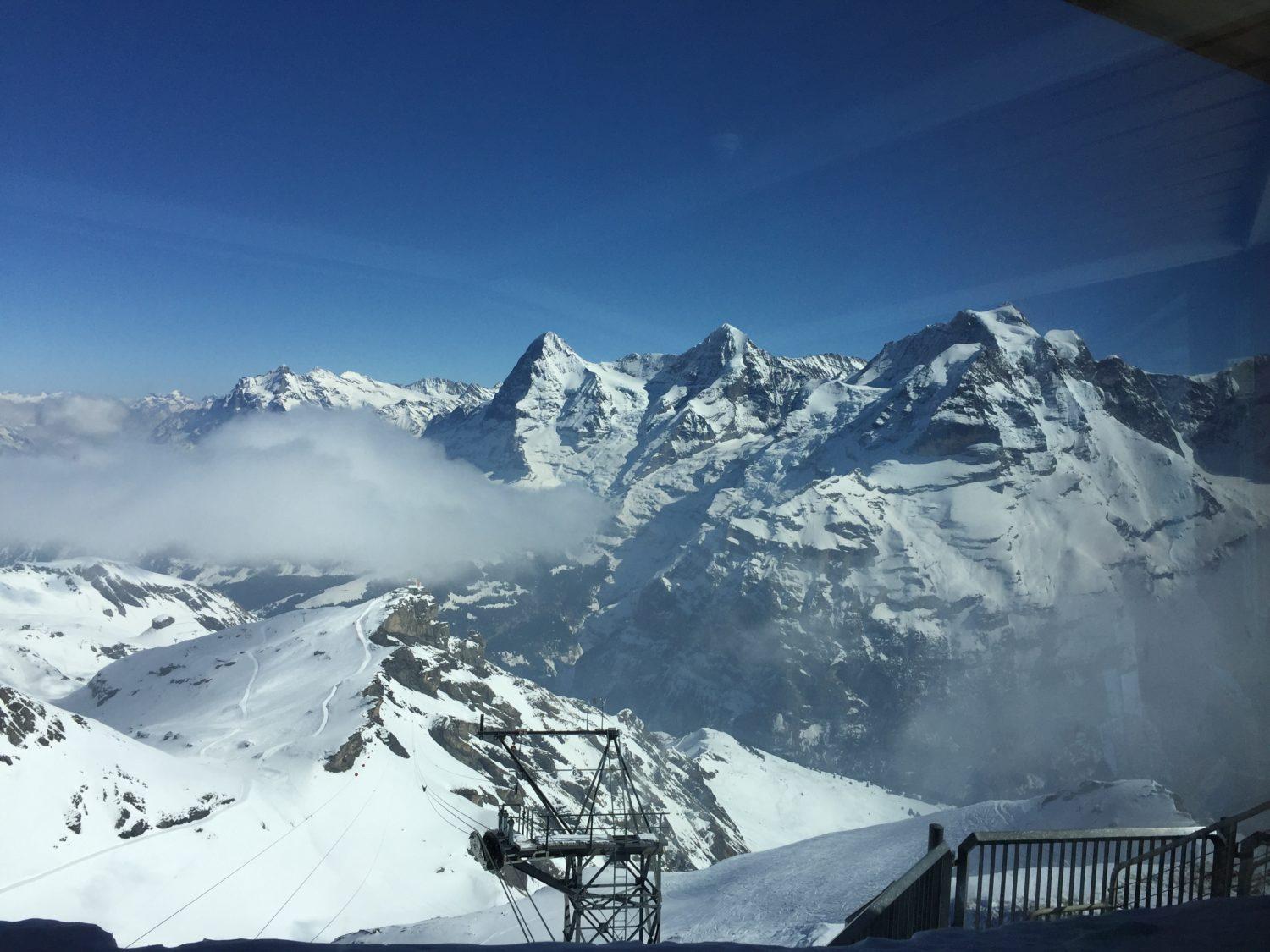 If you're dreaming of the French Alps, fly into Geneva (GVA) instead and head to Chamonix, France. It's the most iconic freeskiing destination in the world, practically mecca for the world's best ski mountaineers. Even if you don't like to ski with ice axes and crevasse rescue gear, the nightlife and energy of Chamonix are world-famous.
Thrifty Tip: You can fly straight to Geneva (GVA) from New York (JFK) on SWISS economy for just 46,500 points roundtrip.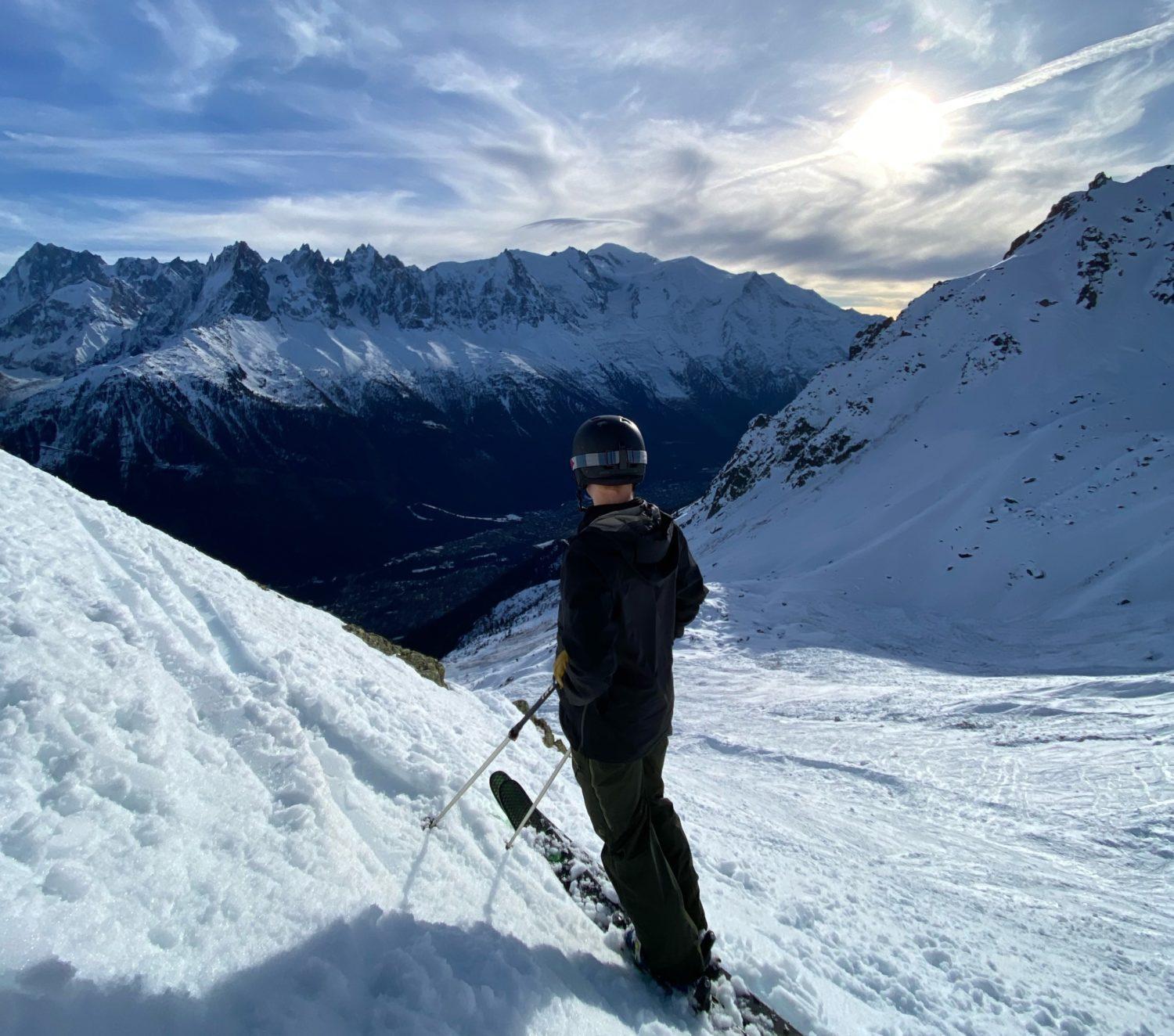 Want to get to the Alps in style? We've got Thrifty Traveler Premium+  subscribers covered there, too! Check out this award alert flying SWISS business class deal we recently found straight into Zurich – from just over 50,000 points each way!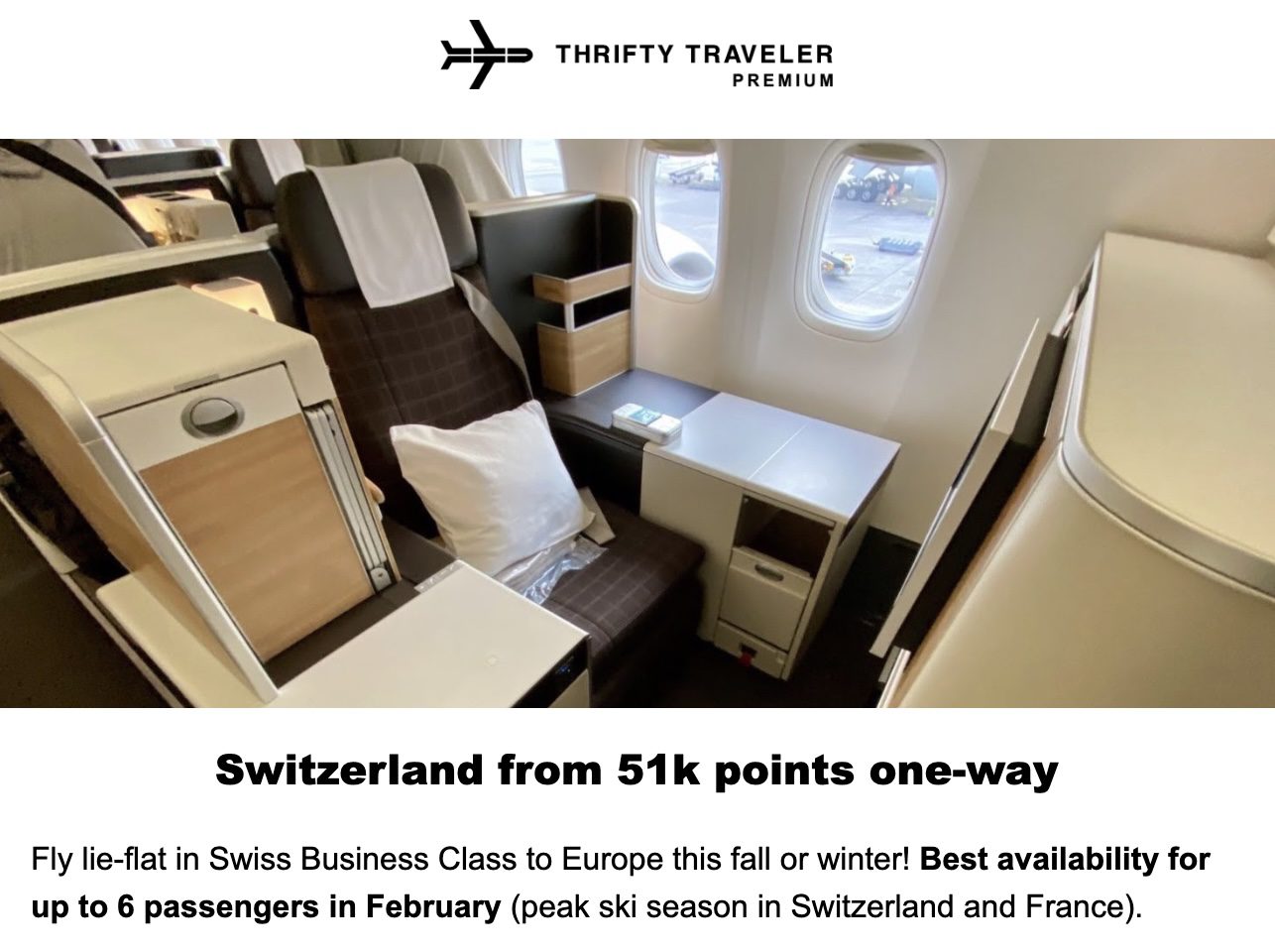 If you want to save those points, we found some great cash fares to Zurich (ZRH) this month, too.

Further north, in Austria, is a smaller ski town North Americans might not have heard of: Innsbruck, and it brings a quintessentially European vibe into the high alpine. Cheap fares to Innsbruck (INN) from our side of the Atlantic are rare, so we were ecstatic to share this one with our subscribers.

From "Bean Town" to the "Capital of the Alps" for less than $600 roundtrip! Sign us up.

France, Austria, and Switzerland are the most famous ski destinations in Europe, but some other places where we find cheap flights also have some fantastic alpine.
The tiny nation of Andorra and its neighboring mountains of northern Spain have tons of great skiing that is accessible from Barcelona with a three-hour train ride. We recently found fares to Barcelona (BCN) starting at just $321 roundtrip from dozens of American cities!
Italy is also a sleeper pick for some incredible skiing, especially in the Dolomites. You can get to the Dolomites from Milan (MXP) or Venice (VCE) by train as well.
Cheap Flights to Chile
Want to go skiing in the summer or fall? Look no further than Chile. The Andes Mountains have some incredibly unique ski towns as well.
This deal we sent just this week had my head spinning. Just 40,000 AAdvantage miles roundtrip from nearly every airport in North America with American Airlines service?! While the best availability on this deal was for peak summer in Chile, the months of September and October are some of the best months of Chile's ski season. It's their spring, when the snow cover is the best and the most amount of runs are open.

Just outside of Santiago, Chile you'll find the ski destination of Valle Nevado. Despite being a far-flung ski area for American tourists, it's on both the Ikon Pass and the Mountain Collective. That means if you can get a low fare down to Santiago, you can be skiing within your pass and saving hundreds!
We've also been finding great cash rates down to Santiago (SCL), too. How about this one-stop itinerary and fare from the Bay Area (SJC) to Santiago for less than $600.

Cheap Flights to Japan
If you're looking for the weightless, blissful feeling that is skiing powder, then put Japan on your bucket list. During ski season, the snow seemingly never stops falling in the mountains there, hence the nickname "Japanuary."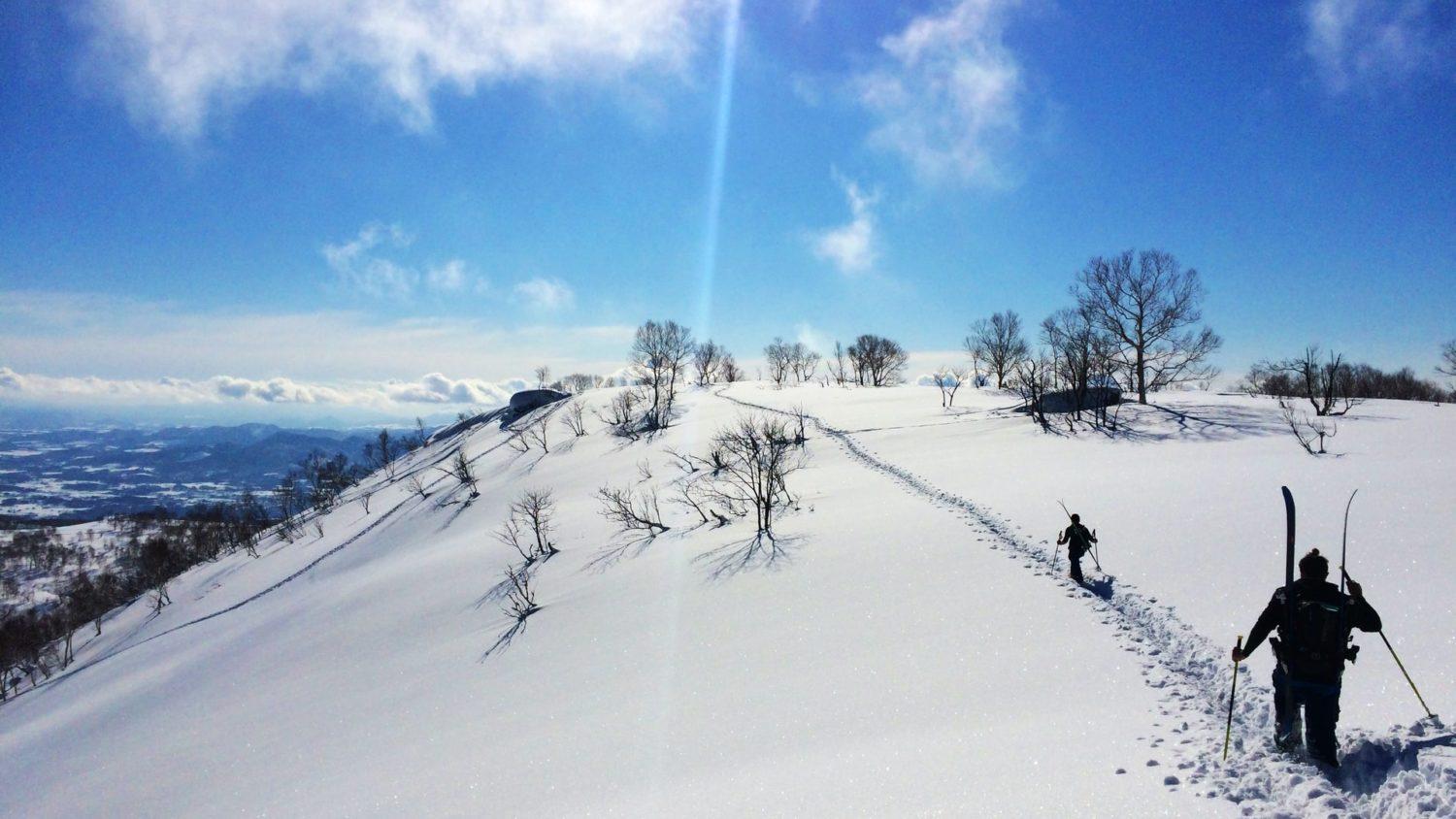 Japan is open once again, so a flight deal is all you need. Flights to Japan don't get cheaper than this unbelievable fare to Tokyo from last year … for under $200. Just a train ride away are the ski destinations of Hakuba (near Nagano) and Niseko (on the northern island of Hokkaido).
The Niseko region averages about 46 feet (yes, feet) of snow per year, meaning any trip during ski season is bound to be powdery.
And if you have a stash of points and miles, getting to Japan to experience Japanuary isn't going to be too hard!

This Delta SkyMiles flash sale we found could help you get to Japan for just 60,000 Delta SkyMiles roundtrip! Plus, as a Main Cabin fare, you could cancel at anytime to have the miles redeposited in your account.
Looking for a comfier ride, though? We've got you covered there, too.

Japan Airlines business class is just what the ski doctor ordered! You're going to be hard-pressed to find something cheaper than 60,000 miles each way, either.
Best Ways to Save Money on a Ski/Snowboard Trip
Even if you get a great fare and buy the perfect pass, the costs of ski vacations can add up if you are not careful. Here are a few things to keep in mind as you plan.
Buy the Right Ski Pass (And Ski Within It!)
If you are wondering what ski pass is the perfect one to buy this winter, look no further than our comprehensive guide to buying a pass. The guide breaks down the popular Epic and Ikon Passes, along with their more budget-friendly competitors.

2022-2023 Ski Passes
Ikon
Epic
Mtn. Collective
Indy Pass
Adult Price
$1,159
$909
$570
$279/$379* (*no blackout dates)
Teen Price
$859
N/A
$460
N/A
Youth Price
$369
$463
$155
$149/$189*
Total Number of
Destinations
55
63
24
120
Unlimited Access Destinations
15
41
N/A
N/A
Additional Destinations
40
22
N/A
N/A
(prices current as of Mar. 21, 2023)
When planning a ski trip, your lift tickets are going to be one of the most expensive things you buy. That's why purchasing a pass, instead of daily lift tickets, can be a better move.
From your budget to your skiing ability (or ambitions), to whatever destinations you have your eyes on this winter, there are a number of questions to ask yourself before buying a pass.
Fly with Bags in Mind
If you have ski equipment, make sure you are booking flights with bags in mind. Budget airlines may entice you with low fares into mountain towns, but then charge you up to $100 for baggage when you get to the airport.
When you are booking airfare, consider upgrading to a ticket that includes bags so you don't have the hassle of paying for them in the terminal.
Two things to keep in mind as you check ski bags:
Don't pay for "oversized baggage" for ski and boot bags if you don't have to. Most airlines price ski bags as regular luggage, although they come out at the oversized baggage areas at baggage claim when you arrive.
Some airlines will consider your ski bag and a separate boot bag as one bag, so make sure you don't overpay to fly your gear to the mountains!
Southwest Airlines is a great option for skiers, as every passenger gets two free bags.
Otherwise, consider getting an airline co-branded credit card like the Delta SkyMiles® Gold American Express Card, the Citi AAdvantage Platinum Select World Elite Mastercard, or the United℠ Explorer Card. All three cards get you a first checked bag free.
Read more: Do You Have to Pay With Your Airline Card to Get Free Baggage?
If you want to consolidate your boot and ski bag, buy a wide-bodied rolling ski bag with a boot compartment. It could save you money – not to mention the hassle of carrying around multiple bags during your travels.
Here's the bottom line: Be sure to check the airline's baggage policies before booking. You don't want to be stuck ponying up at the terminal.
Plan Trips Around Your Ski Pass
Skiing within your pass can save you hundreds of dollars – even after factoring in the cost of the pass itself. But maximizing the value requires some planning.
Let's say you are thinking of a week-long getaway to the Cascade Mountains outside of Seattle with your Epic Pass in tow. You ski a few days at Stevens Pass but then you want to try something new, so you head to nearby Crystal – an Ikon location. On top of the $783 you already spent on the Epic Pass, you'd be spending more than $100 a day to ski at Crystal … while your Epic Pass collects dust.

Instead, head north from Stevens Pass and spend a few days at Whistler-Blackcomb in Canada, another Epic location, which means you can ski for free.
Ikon Pass offers a handy guide to string together a few of its resorts at a time, helping you squeeze some more value and ski days out of your winter.
Buy your pass first and then plan your trips. If you ski two, three, or even four-plus resorts on one pass, you are beating the ski conglomerates at their own game.
Plan your Trips Later in the Winter (and Avoid Christmas!)
Christmas seems like a logical time for a ski vacation. But the week before and after the holiday always has the biggest crowds of the season – and the least amount of snow.

Skiing during Christmastime will almost surely have you waiting in long lines to ski less of the mountain. Most North American ski areas have only 50-70% of their runs open by the end of December. The best snowfall in almost any region comes between January and March.
Choosing a ski trip in February or March will help you avoid crowds and ski the mountains when they are fully open and at their snowiest. Plus, you are maximizing your chances of catching a storm and skiing some fresh powder!
Other times to avoid a ski trip include New Year's, President's Day, and Saturdays, as weekends can get crowded if the ski area is close to a major city like Denver, Salt Lake City, or Seattle. Skiing weekdays in January, February, and March will provide the best experience.
Bottom Line
Your next ski trip is well within reach thanks to these inexpensive fares we have been finding into the mountains.
Don't miss another cheap flight alert to the mountains: Subscribe to our Thrifty Traveler Premium flight deal notification service to get all the deals we find from your airport.