Winter is coming. And while that's enough to make many shiver, it means something else to avid skiers and snowboarders like you and I: It's almost time to hit the slopes. But how do you find the best ski resorts for your trip?
The beauty of skiing and snowboarding is that there's no one right way to do it. There is truly something for everyone when it comes to choosing your ski trip destination – don't be overwhelmed by the mountain of options.
Some winter travelers are looking for steep chutes and deep powder while others want a safe place to learn with an alpine town vibe. Some skiers and snowboarders are hoping for comfortable slope-side accommodations, while others just want a place to rest their heads … even if that place is in a van.
Whether you're skiing through the last chair of the day or you hope to be sipping cocoa and bloody marys by noon, there's a mountain experience out there for you. This guide will help lead you to the best ski resort for your upcoming trip.
Many of these resorts belong to one of the major ski pass programs: Read our guide comparing the Ikon vs Epic Pass and see if either one will help you save this winter season!
Best Mountains for Beginners or Novices
New skier or rider? Knocking the rust off after a multi-year hiatus from the slopes? There are tons of great options to help you find your edges while still soaking in some of the best mountain towns in the world.
Steamboat Springs
In northern Colorado, Steamboat Springs (Ikon Pass) offers skiers and riders of all skill levels something to enjoy.
Its rolling groomed runs are the perfect place to get into a groove without feeling like you're going to wind up somewhere too challenging for your level. But as you gain confidence over the course of your trip, there's plenty of intermediate and even advanced runs, too.
Steamboat itself is a perfect mountain town to unwind and rest your tired legs after a day of learning. It has a laid-back, western vibe and its namesake hot springs are a great apres-ski activity.
Plus we've found inexpensive, nonstop flights straight into Hayden – the airport just outside the town of Steamboat, for as low as $179 roundtrip! Thrifty Traveler Premium members got these fares just a few weeks back.
Check out other flight deals straight into ski territory we've been finding lately! 
Buttermilk
A part of a quartet of mountains in the Aspen-Snowmass family in Colorado, Buttermilk (Ikon Pass) is known for its gentle slopes and learn-to-ski areas. Literally a walk from the Aspen-Pitkin County (ASE) airport, the resort is also close to legendary downtown Aspen.
Besides the wide open, groomed, and relatively tame runs, part of the allure for beginners at Buttermilk is the famous Aspen/Snowmass Ski School, which offers public and private lessons for people of all ages.
If Buttermilk sounds familiar to you, that's also because it is the home of the Winter X Games every winter at the end of January. If you're looking for a fun attraction to fill your days and nights besides hitting the slopes, consider a visit during this time, too!
Park City
Park City (Epic Pass) is the largest ski area in the United States, but don't let the acreage intimidate you! It has something for everyone, including a sprawling network of beginner and intermediate slopes that are perfect for learning or honing your skills. Just look at all that green (beginner runs) and blue (intermediate runs) on their enormous trail map!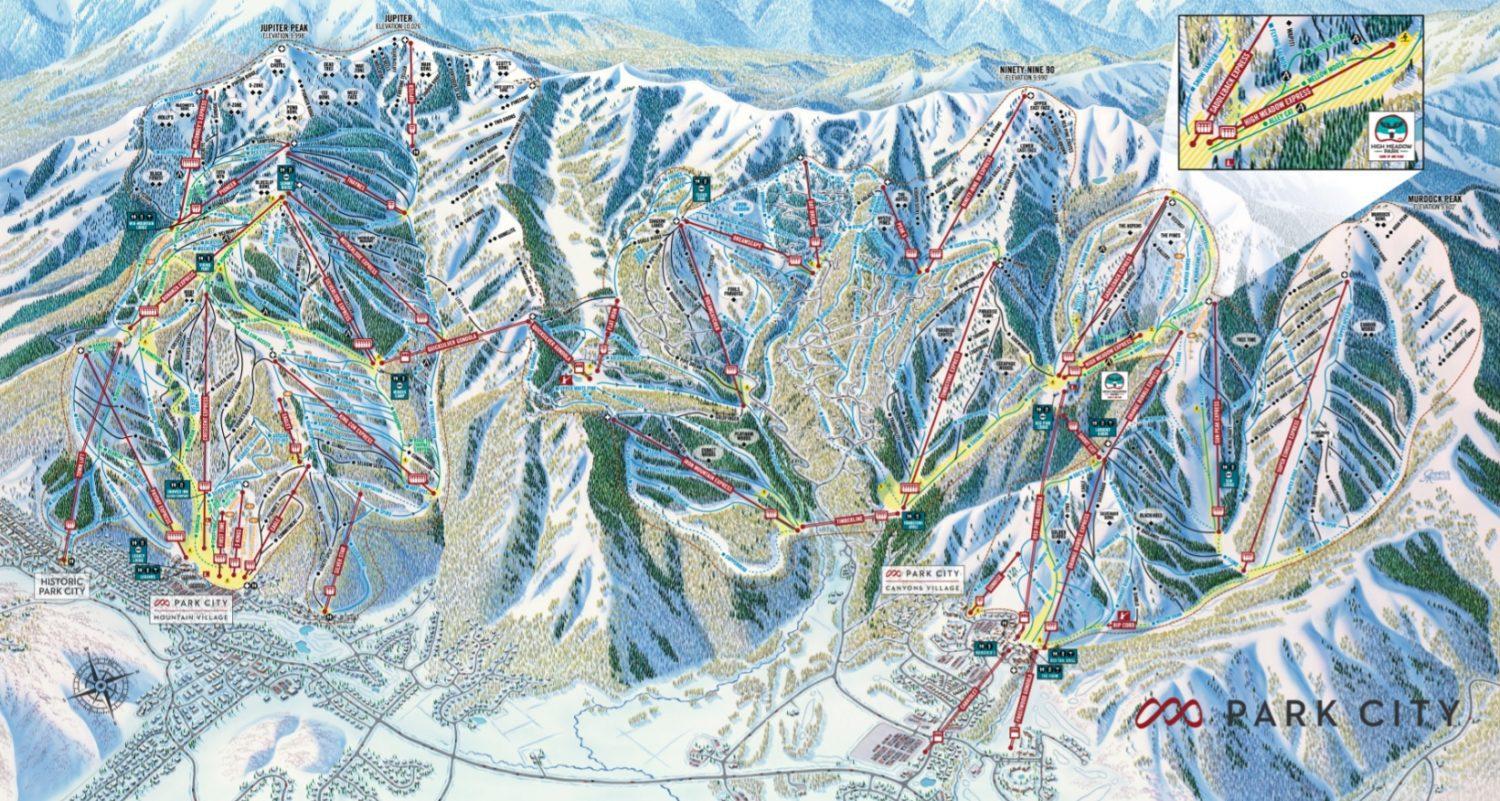 In addition, the town of Park City has a little bit of everything. As one of the bigger ski towns and still very close to Salt Lake City, it has big time amenities in a mountain town package.
Honorable Mentions: Heavenly (California), Lutsen (Minnesota), Stowe (Vermont), Copper (Colorado)
Best Ski Resorts for Advanced Skiers
If you've spent your fall watching snowfall outlooks, tuning your skis, and dialing in those squats and lunges, you might want to check out some of these world-class ski areas that cater to advanced skiers and experts.
In every case, there are beginner and intermediate options at the resort. But these are the best ski resorts for those looking for a challenge.
Jackson Hole
Starting at the parking lot of western Wyoming's Jackson Hole (Ikon Pass), you can take a lift called the Aerial Tram that takes you up 4,139 vertical feet into the expert terrain at the top of Rendezvous Mountain. Depending on how many pre-season squats and lunges you actually did (versus how many you planned to do), your legs will be screaming by the time you get back down to the bottom.
The Tram is just one of the lifts that can get you to some steep, challenging terrain in a place where it seemingly always snows. Jackson Hole is an advanced skiers paradise, and it has a lively base village and nearby mountain town to keep even non-skiers entertained.
Nearby Jackson Hole (JAC) airport also occasionally features great flight deals that will take you right into the mountain town. Thrifty Traveler Premium subscribers received this deal last month!
Aspen Highlands
Another resort in the Aspen/Snowmass family, Aspen Highlands (Ikon Pass/Mountain Collective) is known for its expert terrain, including the famed Highland Bowl.
Starting from the top of the Loge Peak Lift, Highland Bowl seekers must hike 782 challenging vertical feet to the 12,392-foot summit. Once there, they have 270 acres of terrain, in the shape of a bowl, that is some of the wildest in-bounds terrain on the continent.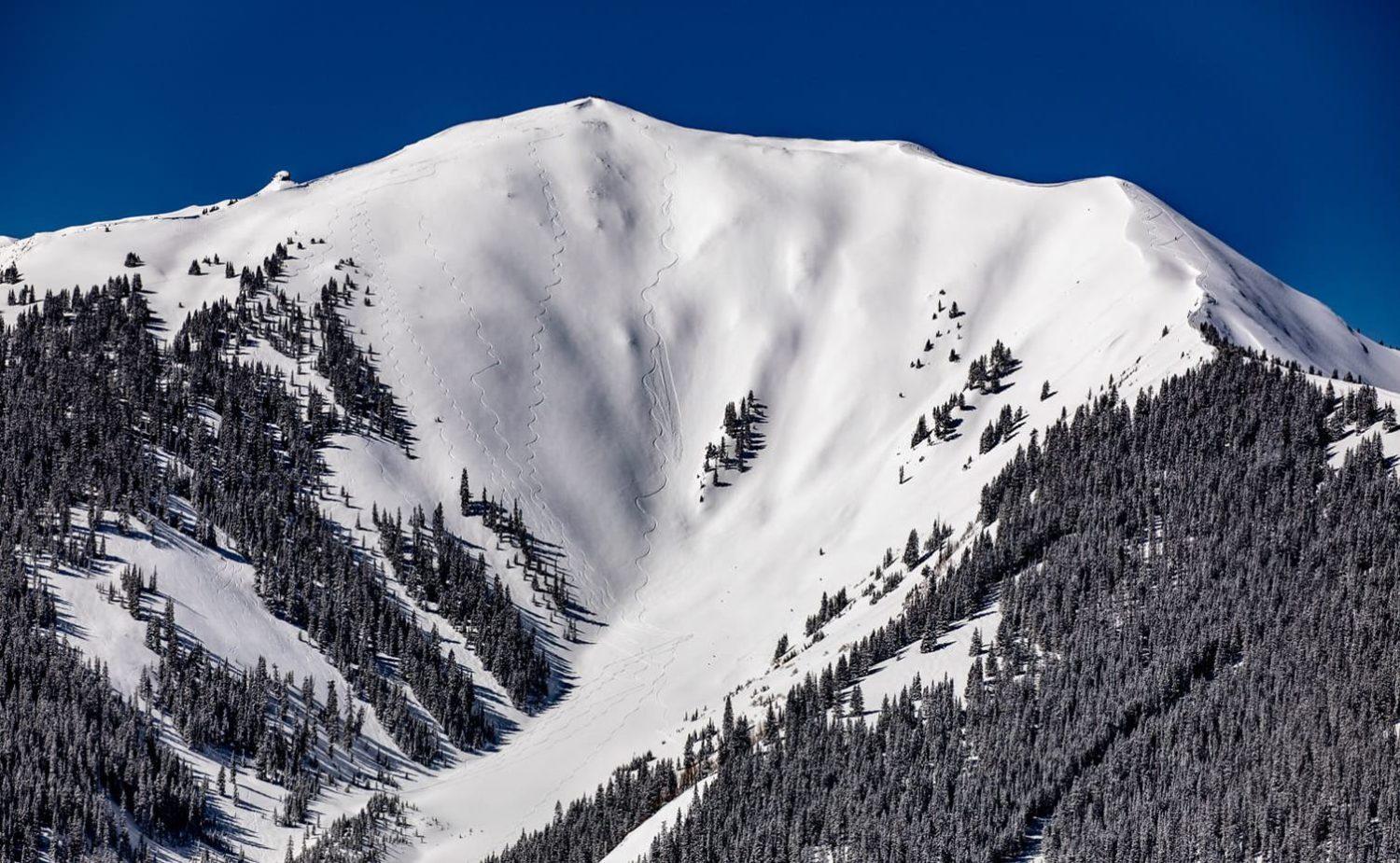 Chamonix
If your idea of a fun day on the slopes includes ice axes and climbing harnesses, Chamonix (Mountain Collective) is a ski mountaineering paradise in the heart of the French Alps.
Unlike the curated, patrolled mountains of North America, Europe's "ski at your own risk" attitude toward mountain safety puts skiers in sometimes treacherous environments. But every one of them would say the payoff is worth it.
Chamonix does have advanced and expert terrain like you'd find in North America, but there is nothing like the town of Chamonix if you're looking to add a little culture to your ski trip.
Revelstoke
Revelstoke is quickly becoming big mountain skiing's worst-kept secret. This Alberta resort opened for the first time in 2007 and brought lift access to some of the best – and snowiest – mountains in the world.
Just a few hours' drive west of Calgary, Revelstoke (Ikon Pass/Mountain Collective) is a new and rapidly growing mountain town that caters to powder-seekers and those looking to conquer some advanced terrain.
Honorable Mentions: Palisades Tahoe (California), Kicking Horse (British Columbia), Alta (Utah), Snowbird (Utah)
Best Mountains for Families
Ski trips with the whole family are an entirely different animal. Juggling ski equipment, travel concerns, and fragile sensibilities can be a whirlwind for parents. But I can't tell you how grateful I am that my dad put up with it at the first resort on this list.
Snowmass
Snowmass (Ikon/Mountain Collective) is the family-centric resort of the Aspen/Snowmass quartet of mountains. It's a large resort, featuring dozens of beginner and intermediate runs.
Snowmass is near, Aspen, but is a distinctly quieter town. And perhaps most importantly, it's home to Aspen/Snowmass' famed ski school, to which I personally owe a lifetime love of the mountains.
A key to any family mountain, Snowmass also offers a diverse grouping of runs from expert chutes to its famed bunny hill, Fanny Hill. Plus, its newly revamped base village features tons of dining and entertainment offerings for everyone in the family.
Big Sky
Big Sky (Ikon/Mountain Collective) is another sprawling resort that caters to beginners and experts alike, making it a perfect getaway for families.
Quieter than the hustle and bustle of Colorado, Montana is also a great alternative for a family trip to the mountains. Just an hour south of Bozeman, it's a relatively accessible mountain area with tons of new lodging options from slopeside condos and hotel rooms to mountain cabins in the woods.
As you can see from the map, you can spend a week skiing Big Sky and not ski the same run twice!
Whistler-Blackcomb
North of the border, Whistler-Blackcomb (Epic Pass) is the class of the continent when it comes to skiing. Whistler could be on every single list in this story because it checks all the boxes. That's also why it's the best mountain for every person in the family.
The mountain has a little bit of everything with any amenity you can think of. Plus, with two interconnected mountains, you can spend a week exploring the place and never get bored.
The coastal environment brings about some great snowfalls, but also relatively comfortable temperatures for skiers and riders to enjoy.
Whistler is about 90 minutes north of Vancouver (YVR), making it relatively easy to fly to.
Honorable Mentions: Copper (Colorado), Heavenly (California), Sugarbush (Vermont)
Best Mountain Towns
I'm crazy about beautiful mountains and plentiful snow, so what happens between the top and the bottom of the lifts is what really stokes my fire for skiing. But the right mountain town can make or break a perfect ski trip – especially if you're traveling with someone content to stay back in town.
From vibrant to impossibly cute, these mountain towns are reason enough to visit if you don't even plan to ride the lifts during your vacation.
Aspen
In the Roaring Fork Valley, you'll find the chic, energetic mountain town of Aspen. This celebrity-clad destination in the heart of Colorado is known for its nightlife and vibrancy just steps from some of the best skiing in the world.
Downtown Aspen plays host to high-end shopping, fine dining, bars, and clubs like you'd find in Manhattan or L.A. But you'll find all that in the shadow of snowy peaks that ski and snowboard enthusiasts have played on for decades.
Aspen and its three other partner mountains (Aspen, Aspen Highlands, Buttermilk, and Snowmass) are all on the same lift ticket or pass (Ikon Pass, Mountain Collective).
Whitefish
Whitefish Mountain Resort near Glacier National Park is one of the prettiest mountains I've ever skied. But the city of Whitefish is a gem of a mountain town, too.
Off the beaten path, the town of Whitefish is close to the Canadian border in northern Montana. Despite its remoteness, Whitefish has great dining options and a thriving arts and culture scene.
The ski area used to be known as "Big Mountain" and you can feel it when you're up there. The resort has tons of options for skiers and riders of all ilks. It's also famous for its "snow ghost" trees completely caked in snow. Skiing through them is a surreal experience.
Murren
Over in Switzerland, Murren is an impossibly cute mountain town you can only access by ski lift. You won't find cars – it's pedestrian-only roads here – but you will see more delectable fondue than you could possibly stomach in a single visit.
Its hotels and chateaus are straight out of a Wes Anderson film as this tiny village in the Alps remains trapped in the past – in the best way possible.
Despite its quaint charm, Murren also features the modern luxuries of the high-end resorts of North America. For instance, take the trams to the top of Piz Gloria, where you can have all-you-can-eat brunch and mimosas in a James Bond-themed, rotating restaurant, giving you 360-degree views of the mountains and valleys below.
Skiing in the Alps is an adventure unlike anything you will find in North America, and Murren stands out for its relentless charm.
Honorable Mention: Truckee/Lake Tahoe (California), Ski Santa Fe (New Mexico), Fernie (British Columbia)
Best Value Mountains
The cost of ski trips can add up fast. But if you know where to look, your ski vacation doesn't have to break the bank.
Wolf Creek
If you haven't heard of Wolf Creek, that's by design. The low-key, no-frills ski area in the San Juan Mountains of southern Colorado boasts the most annual snowfall of any resort in the state. It's a powder-skiing destination despite its relatively small stature and remote location.
The ski area doesn't have any lodging and only has one base lodge to sell food and drink, rental equipment … and cheap, cheap lift tickets. Their average day ticket runs only around $82 for adults, a far cry from the $200+ lift tickets offered by some of the bigger resorts in North America.
Nearby Pagosa Springs, Colorado is a funky little mountain town that serves as a good home base for a Wolf Creek visit.
Taos
New Mexico doesn't always top the mind when it comes to ski destinations, but the mountains of northern Mexico are an awesome place to visit at a good value. Taos (Ikon/Mountain Collective) is definitely on that list.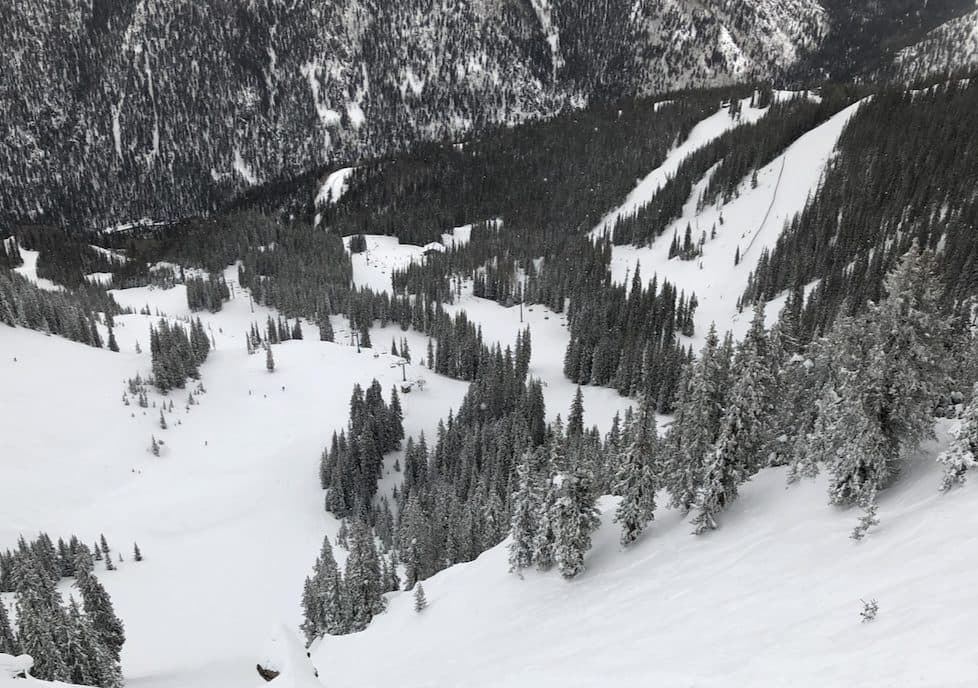 Taos has a uniquely southwestern vibe despite being a high-end skiing destination. The town of Taos has tons of history, including the Taos Pueblo, which is an active, living Native American community and a UNESCO World Heritage site.
As a ski area, Taos has everything. It has the expert slopes of Kachina Peak and plenty of runs on which beginners or intermediates can cruise, too. Plus, it has a world-famous apres-ski bar called The Bavarian, where a pint awaits after a day of cutting through fresh powder.
Grand Targhee
On the other side of the Grand Teton Mountains from popular Jackson Hole sits Grand Targhee (Mountain Collective), a smaller yet all-encompassing ski resort with everything you need for a ski vacation – at a lower price tag. Plus, on a sunny day, you get this incredible view of the Grand Teton.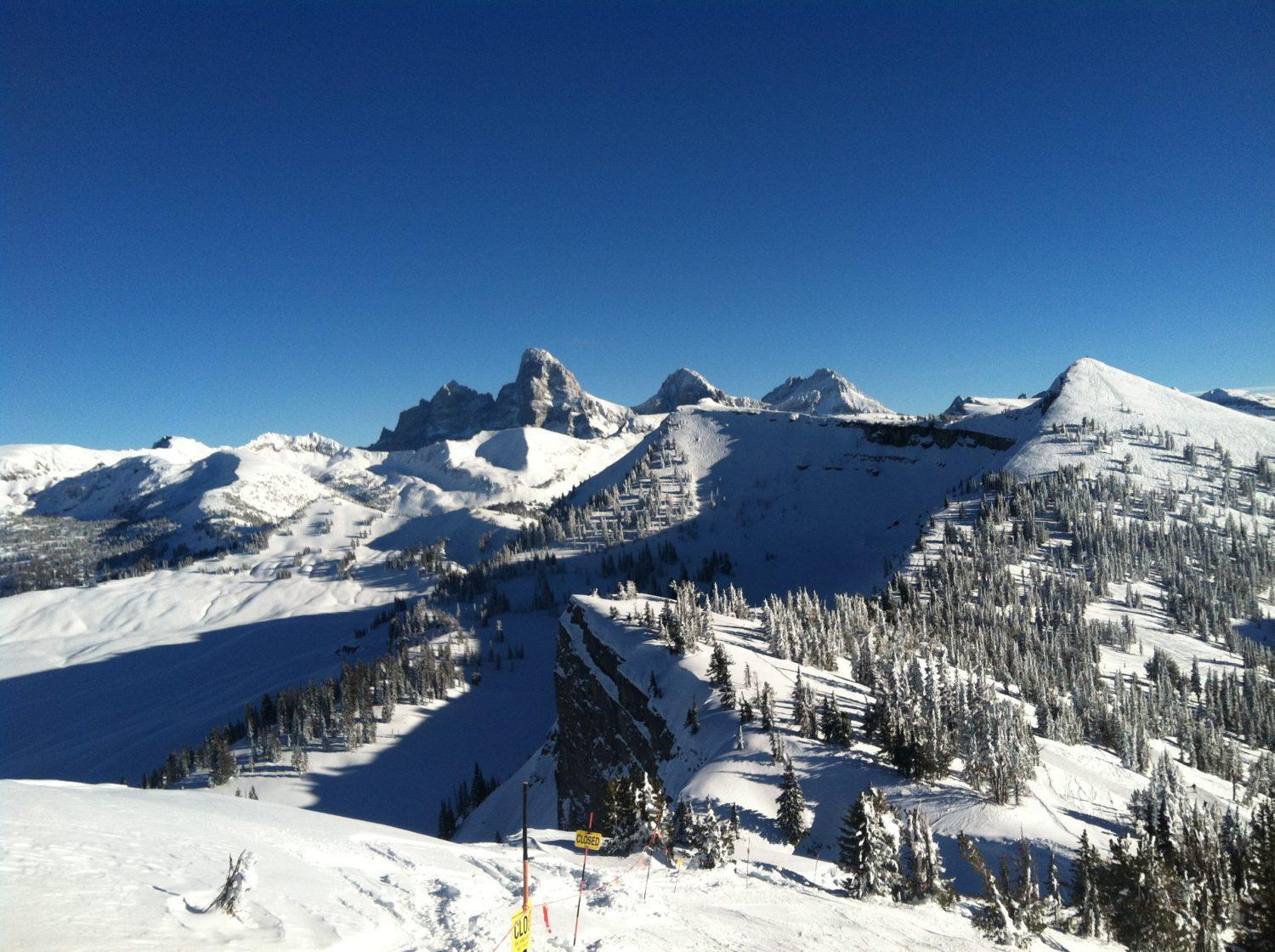 Grand Targhee gets all of the snow of Jackson, but without the crowds. Its wide open, accessible slopes cater to all types of skiers and riders and its modest but complete base village has everything one would need to fill out a ski vacation.
Any time I make a trip to Jackson Hole, I insist on at least one day at Grand Targhee.
Brundage
Just a few hours north of Boise, Idaho you'll find Brundage (Indy Pass). Just like Wolf Creek, this resort is no-frills, but offers some great ski and snowboard terrain. Brundage is close to the town of McCall, Idaho, which is a cute home base to explore Brundage on the shores of Payette Lake.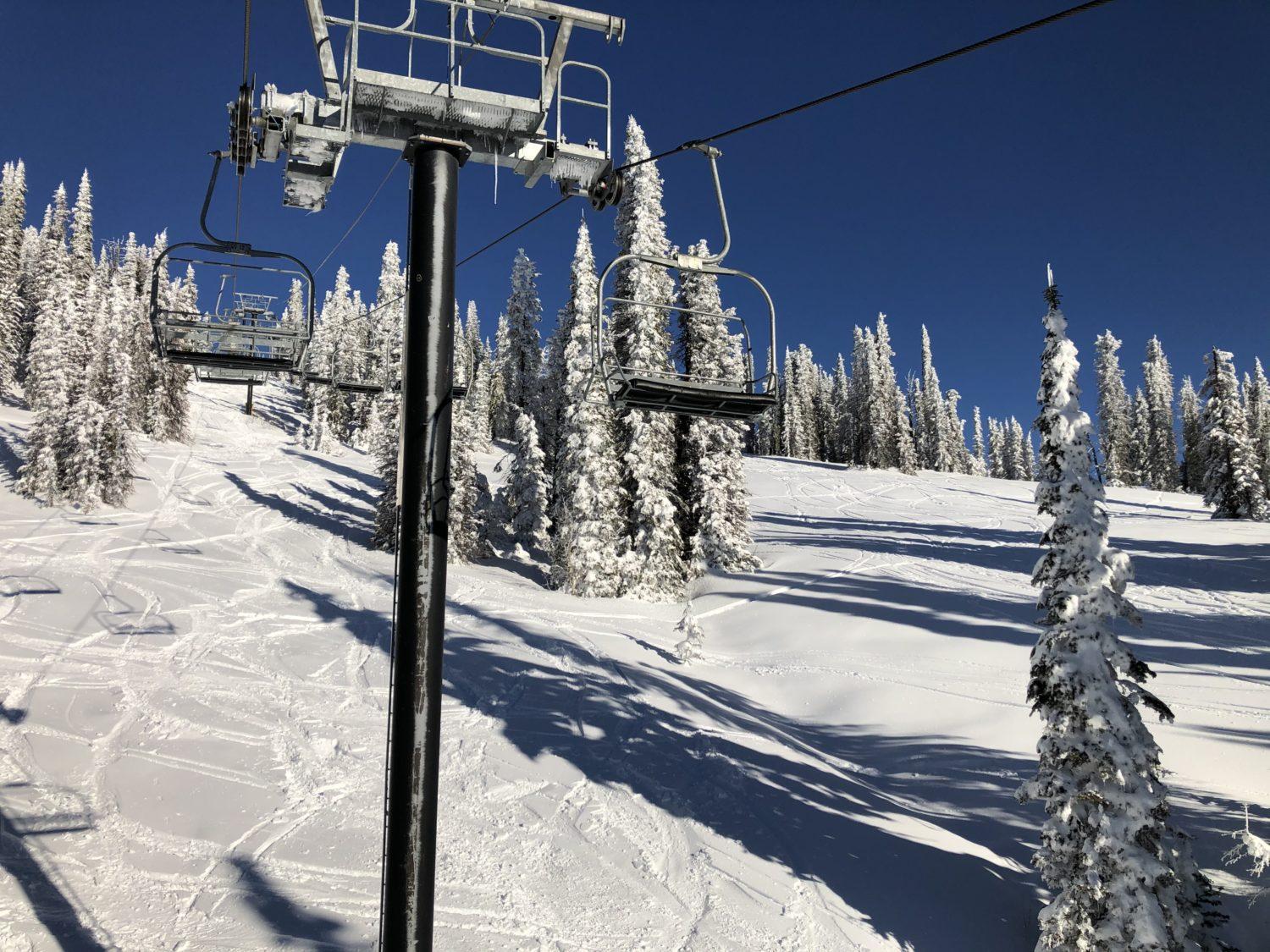 With adult day tickets starting at just $80 and with nearly 2,000 acres to ski and ride, Brundage is one of the best values in skiing if you can make the trip to central Idaho.
If you go, don't miss out on its Lakeview zone, featuring tons of intermediate runs with spectacular views of Payette Lake.
Honorable Mention: Red Lodge (Montana), Schweitzer (Idaho), Mt. Bohemia (Michigan), Mad River Glen (Vermont)
Best Mountains for a Splurge
You've been saving for trips like these. Not all ski trips have to fit into a neat budget.
If you're ready to spend a little more to get a little more, take these ski resorts into consideration.
Vail and Beaver Creek
Vail and Beaver Creek, the flagship resorts of the Epic Pass, are known for being big, expensive winter playgrounds. Just a short drive from Denver, Vail is a truly incredible resort. But it knows it.
After Christmas and on holiday weekends, Vail has been known to routinely charge day lift ticket prices in excess of $200. The Epic Pass, which grants you access to Vail, Beaver Creek, and a catalog of dozens more resorts around the world, is only $819.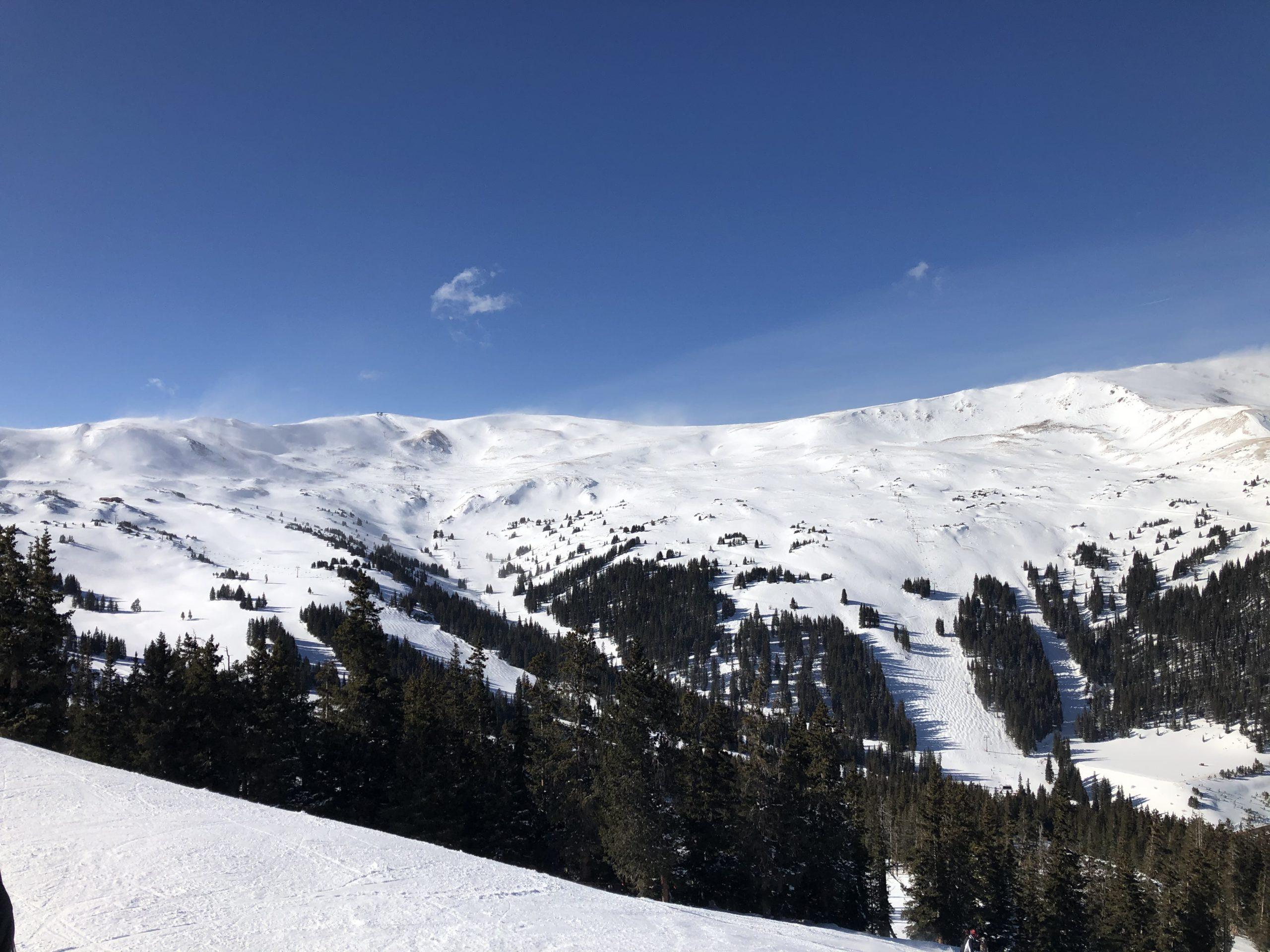 The lodging in the town of Vail is similarly costly, especially if you want to sleep slopeside. The food and drink in town is, you guessed it, also tough on the wallet.
Despite the expense, Vail and its famed network of "Back Bowls" offer some world class skiing that caters to anyone. Plus, the resort is long on high-end amenities.
Deer Valley Resort
Like Vail, Deer Valley Resort (Ikon) is also known for its astronomical lift ticket prices. In Park City, Utah, the glitzy mountain is a skier's playground, but is for skiers only.
That's right, Deer Valley is one of the only remaining mountain resorts in the world that does not allow snowboarding. Another is nearby Alta and Vermont's Mad River Glen.
Because it is a skiers-only mountain and due to its high prices, Deer Valley guests often love the experience there, because it skews slightly quieter and more private than neighboring ski resorts near Salt Lake City, which can get busy.
Zermatt
As far as the Swiss Alps go, Zermatt, Switzerland (Ikon Pass) is one of the most glamorous and sought-after resorts.
Set at the base of the famed Matterhorn mountain, Zermatt features all of the frills people looking to break the bank come to expect. It's a world-renowned ski destination in an idyllic setting, so many would consider the price tags well worth it, too.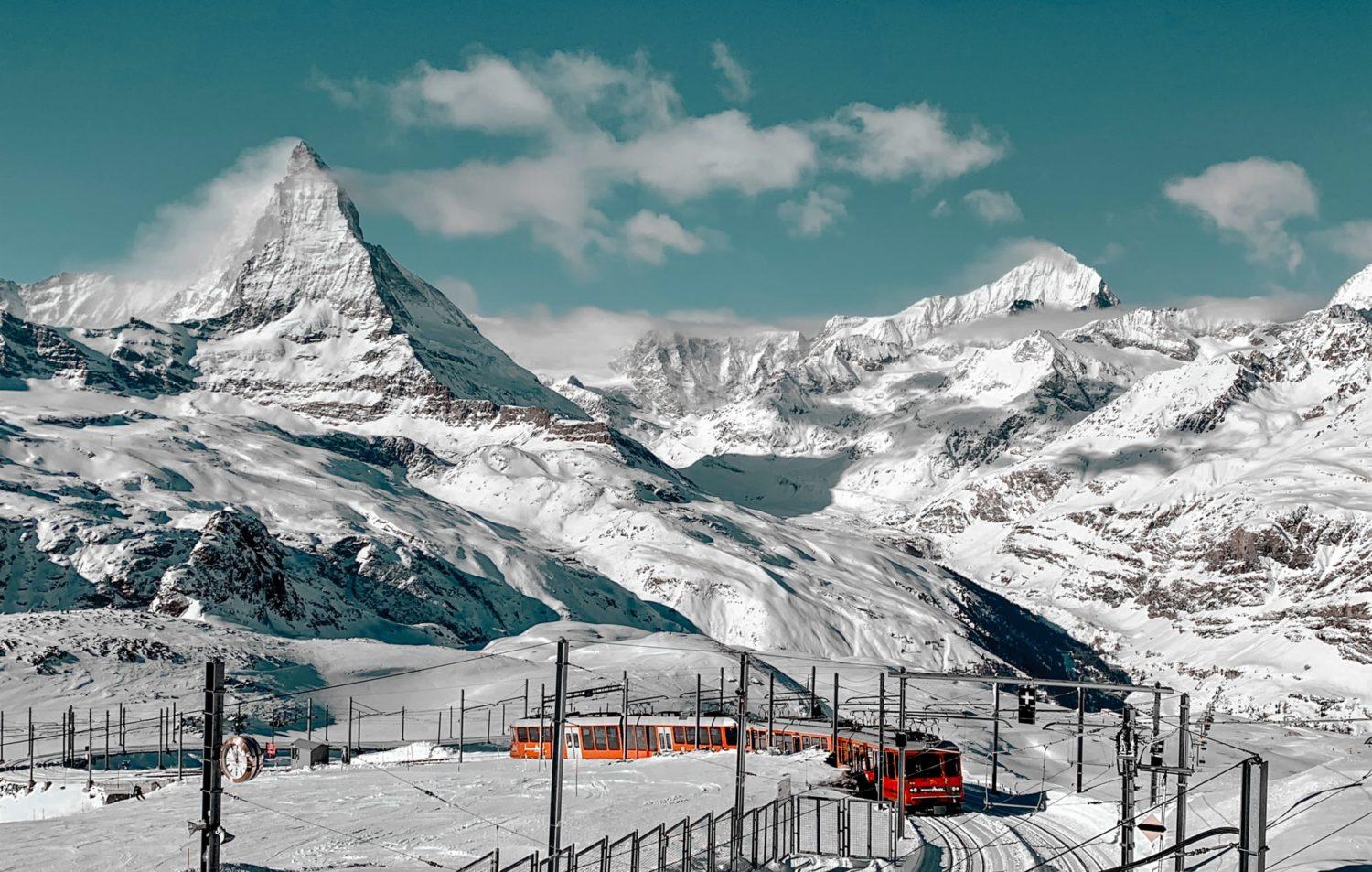 Honorable Mention: Kitzbuhel (Austria), Breckenridge (Colorado), Keystone (Colorado)
Bottom Line
Like the snowflakes skier and snowboarders seek, no two ski trips are alike. The best ski resorts are truly in the eye of the beholder
There's something out there for everyone, no matter your skill level or what your travel budget looks like this winter. From Vail to Brundage and from Revelstoke to Steamboat, there's a trip you can take this winter.
There's an old saying that nobody in the skiing world can quite properly attribute: If you don't like winter, you probably haven't been skiing. Do yourself a favor and fix that this winter!