On the long, long list of the best deals in the world of points and miles, one specific redemption stands above the rest: Booking ANA First Class via Virgin Atlantic. As of today, it'll now cost you far more points to pull it off.
Virgin Atlantic quietly updated its award chart for redeeming points on ANA this week, raising award rates to fly ANA first class by as much as 41%. At least for now, award rates to book ANA business class remain untouched.
All of ANA's U.S. routes are affected by this major devaluation along with nearly all of their destinations across the globe, period. Generally speaking, the longer the flight, the worse these increases get.
ANA First Class from Honolulu (HNL) to Tokyo is now up to 115,000 Virgin points roundtrip – a 28% increase from the previous 90,000 points
Flying from West Coast cities like Los Angeles (LAX) or San Francisco (SFO) to Tokyo now costs 145,000 points roundtrip – up from the previous 110,000-point rate, a 32% increase
Longer flights from Midwestern and East Coast cities like Chicago-O'Hare (ORD), Houston-Intercontinental (IAH), or New York City (JFK) now will run you 170,000 points roundtrip – up from 120,000 points before, a hike of almost 42%
It's all spelled out in Virgin's updated award chart for flying ANA.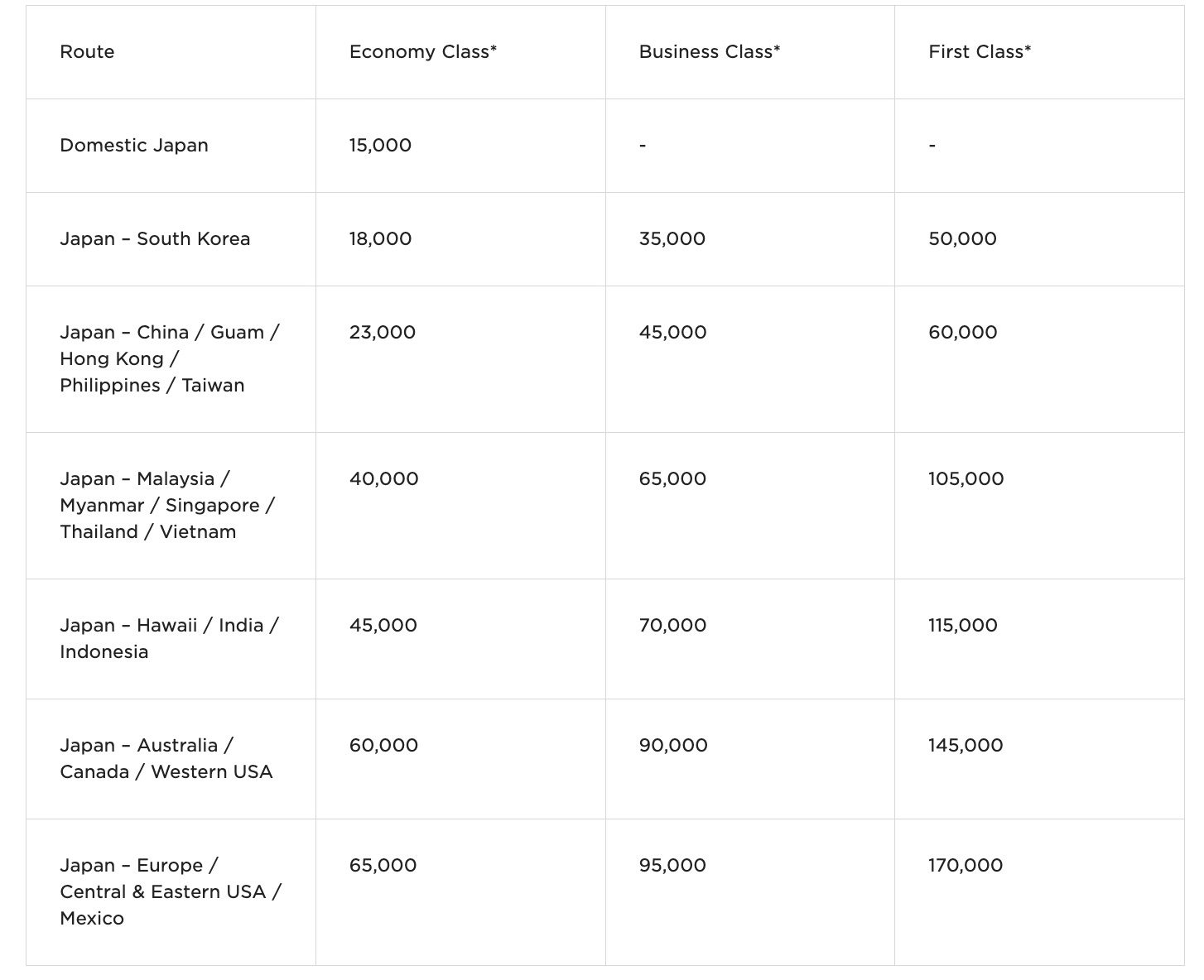 No matter how you slice it, suddenly hiking award rates by more than 40% is tough to swallow. But frankly, we were expecting much worse.
After months of preparation, Virgin Atlantic finally joined the SkyTeam alliance last week along with close partner Delta. Yet ANA is part of the Star Alliance with United Airlines. That kind of cross-alliance mishmash rarely lasts long. We expected Virgin Atlantic to kill off its partnership with ANA and this amazing sweet spot altogether – and that could still happen down the line. This deal was simply too good to last.
So while it's no doubt tough to fork over up to 85,000 points each way when that same flight cost tens of thousands of fewer points just a few days ago, it could have been so much worse. And even after this substantial hike, Virgin Atlantic is still easily one of the best ways to book a first class seat with ANA: Air Canada Aeroplan would charge you 110,000 miles for the same one-way flight while that clocks in at 121,000 United MileagePlus.
Paying as low as just 72,500 Virgin points and $300 or so in taxes and fees (thanks to ANA's fuel surcharges) is still pretty amazing when you can fly like this, sipping Krug champagne, noshing on caviar, and enjoying some of the best meals you'll find in the sky all the way over to Tokyo.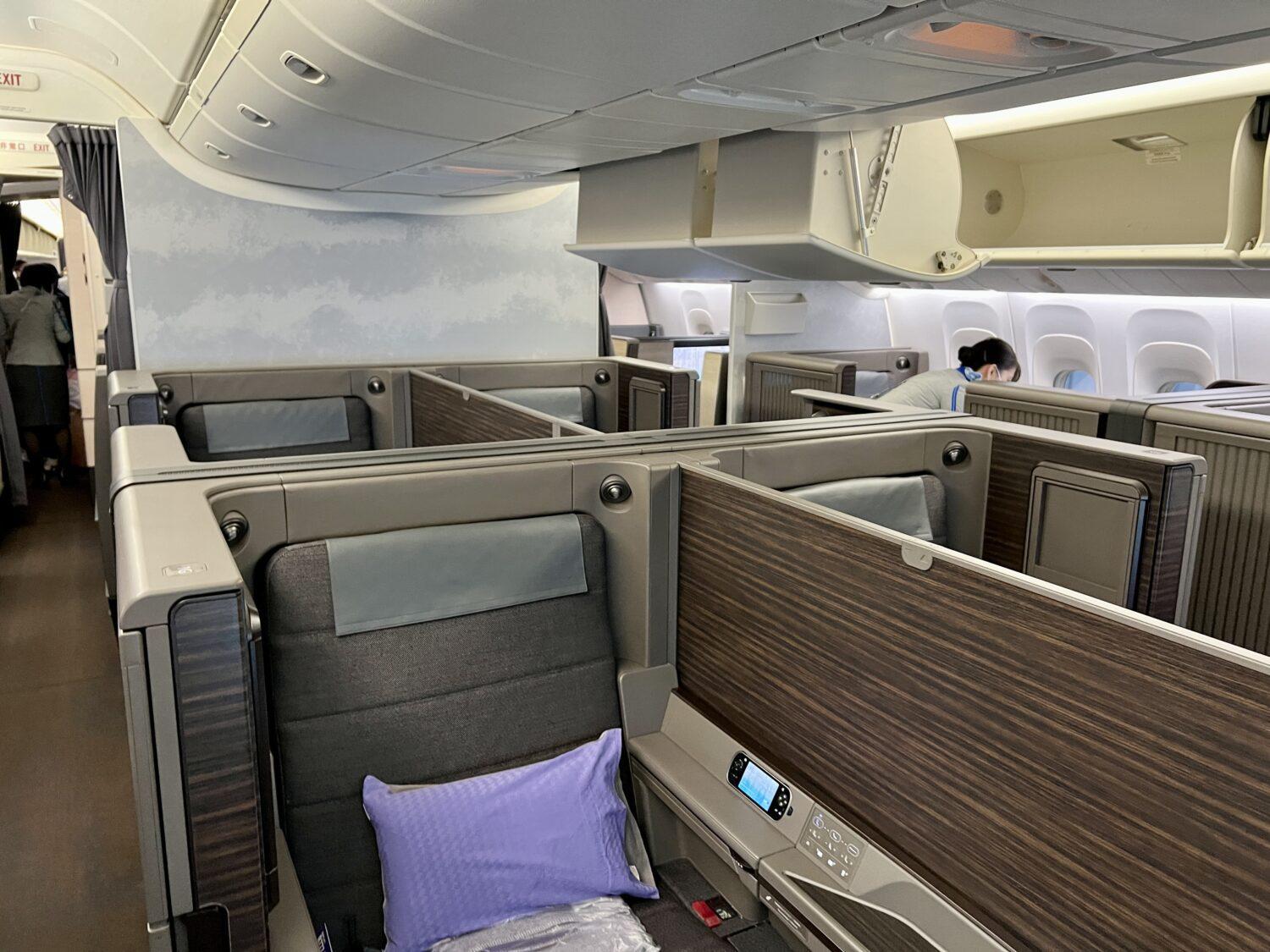 Read our full review of flying ANA First Class from Chicago to Tokyo!
It helps that these points are amazingly easy to earn. Virgin Atlantic is a transfer partner of Chase, American Express, Capital One, Citi, and even Bilt Rewards. Plus, regular transfer bonuses from those credit card programs – like an ongoing 30% bonus to Virgin from both Capital One and Citi, too – can soften the blow even more.
No matter how many points you need, it's still a fairly convoluted process to actually book these ANA flights through Virgin Atlantic. As always, you'll need to pick up the phone and call Virgin Atlantic at 1-800-365-9500 to book once you've found availability.
And the award rates don't mean a thing when you can't find the award availability to book an ANA first class seat with points, anyway. You can regularly scroll through many months' worth of flights without seeing a single first class award available flying to or from airports like New York City (JFK), Chicago-O'Hare (ORD), Los Angeles (LAX), San Francisco (SFO), or Honolulu (HNL).
But every once in a while, a unicorn fare pops up – or a few of them. In just the last month, we've sent Thrifty Traveler Premium+ alerts for wide-open ANA First Class availability from both San Francisco and Honolulu later this year. Best of all, these flights were all in ANA's latest-and-greatest first class seats on their Boeing 777s.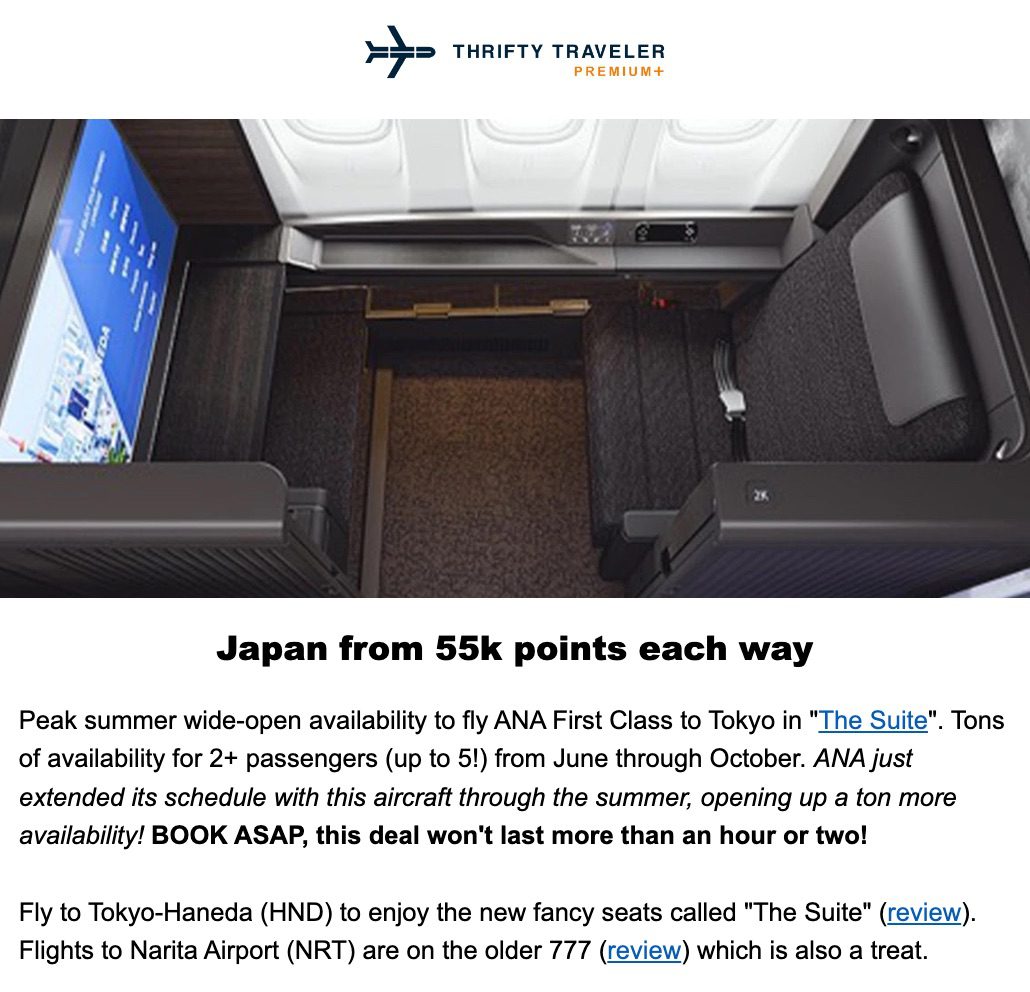 Get award space alerts for the best ways to use your points and miles with Thrifty Traveler Premium+!
That means some of our Thrifty Traveler Premium+ members were able to snag these flights for a first class trip to Tokyo before award rates shot up. This is just the latest award rate hike we've seen among major airline loyalty programs as travel demand booms back and yet another reminder to use your points when you can: They won't get more valuable over time – just the opposite.
Read more: Book ASAP, These 7 Deals That Are Too Good to Last
So far, Virgin Atlantic hasn't adjusted award rates to book ANA business class. That means you can still book the airline's phenomenal new "The Room" business class for as low as 45,000 Virgin Atlantic points each way – or just 47,500 points from the Midwest or East Coast. That's a heckuva deal too, and it hasn't changed.

Bottom Line
It was only a matter of time. And really, this could have been so much worse.
Without warning, Virgin Atlantic just raised award rates to book ANA First Class by as much as 42%. But even after that devaluation, using Virgin Atlantic Flying Club still remains one of the best ways to book these flights to Japan – if not the best, period.
Lead photo courtesy of ANA