This summer, two massive credit card bonuses of 100,000 points apiece were dangled in front of me. And I quickly jumped at both because I had the best possible way to put them to use: a 2022 honeymoon.
My brilliant, worldly fiancee deserves an extraordinary honeymoon, so I've been scheming a trip that is sure to impress her. My vision is to visit Tanzania and Kenya in fall 2022 after our late summer wedding. Flying to Africa (preferably in business class) to relax on the beaches of Zanzibar and head out on a safari is not the kind of trip we're in a position to pull off using cash.
Luckily, in the past year, I've come to understand that even hefty credit card annual fees can be an investment in my future travel. And with welcome offer bonuses of 80,000 Membership Rewards points after spending $6,000 in the first six months on The Platinum Card® from American Express and the since-lapsed bonus of 100,000 Chase Ultimate Rewards points after spending $4,000 in the first three months on the Chase Sapphire Preferred® Card (this offer is no longer available), there was possibly no better time to move ahead.
With one 100,000-point welcome offer already deposited in my account and the other just a statement or two away, it's time to start planning. And while a stash of 200,000-plus points may not be enough to cover everything, it's going to make our honeymoon much better – and much cheaper.
Flying Fancy to Zanzibar
We've got plenty of options to get to and from Africa after our wedding. But transferring points is going to be key.
Chase transfer partners and Amex transfer partners give us a long list of airlines to which we can transfer these points. And fortunately, that makes it possible to book flights on a number of airlines that fly to Zanzibar, nearby Dar es Salaam (DAR) or Nairobi (NBO).
Even one-way flights in business class may drain our entire stash of points – though for 20-plus hours in the air, that could easily be worth it. With a mix of Chase Ultimate Rewards and Amex Membership Rewards points, it may be best to focus on booking through airlines that are partners with both programs: British Airways, Emirates, and Air France/KLM.
Otherwise, Delta SkyMiles could be a decent option. We've already got a stash of SkyMiles from previous Delta credit card offers and Delta flights. And I could transfer some additional points from Amex from my 80,000-point bonus from the Platinum Card.
Check to see if you're eligible for an even bigger 150,000-point bonus on the Platinum Card!
With Emirates, one-way business class fares from Chicago-O'Hare (ORD) to Nairobi may be more than we're willing to fork over: 117,500 miles and $266 in fees apiece. With the likes of British Airways, it's even worse: Connecting through London-Heathrow (LHR) results in hundreds of dollars in fees per ticket, plus plenty of miles. Next.

I initially shied away from searching through SkyMiles, as the airline tends to charge an arm and a leg to fly business class – especially after some major SkyMiles devaluations in the last year. Yet we could snag business class flights on KLM down to Nairobi for 95,000 SkyMiles and $24 each. While not a bargain, that's worth considering.

A search for the same flights on Delta partner KLM offers an even cheaper rate – albeit with far more in taxes. A mixture of Chase and Amex points would be enough to make this happen, with 30,000-plus points to spare.

If we want to conserve points for hotels and adventures by flying economy both ways, booking through Virgin Atlantic may be our ticket to doing it on the cheap – at least if we can find the award space to make it happen. The airline has some of the cheapest award rates you'll find flying KLM or Air France to both Europe and Africa.
With flights from our hometown Minneapolis-St. Paul (MSP) all the way to Nairobi for just 27,000 miles each, we could transfer points from Amex to book roundtrip flights … and still have close to 100,000 Chase points left over! At the very least, it's a great option to get home for cheap.

But this is our honeymoon, so we may decide to go even bigger. Qatar Qsuites are one of the best ways to fly, period. And at 75,000 American AAdvantage miles for a one-way flight from the U.S. to Africa, this redemption is one of the best in the world of points and miles.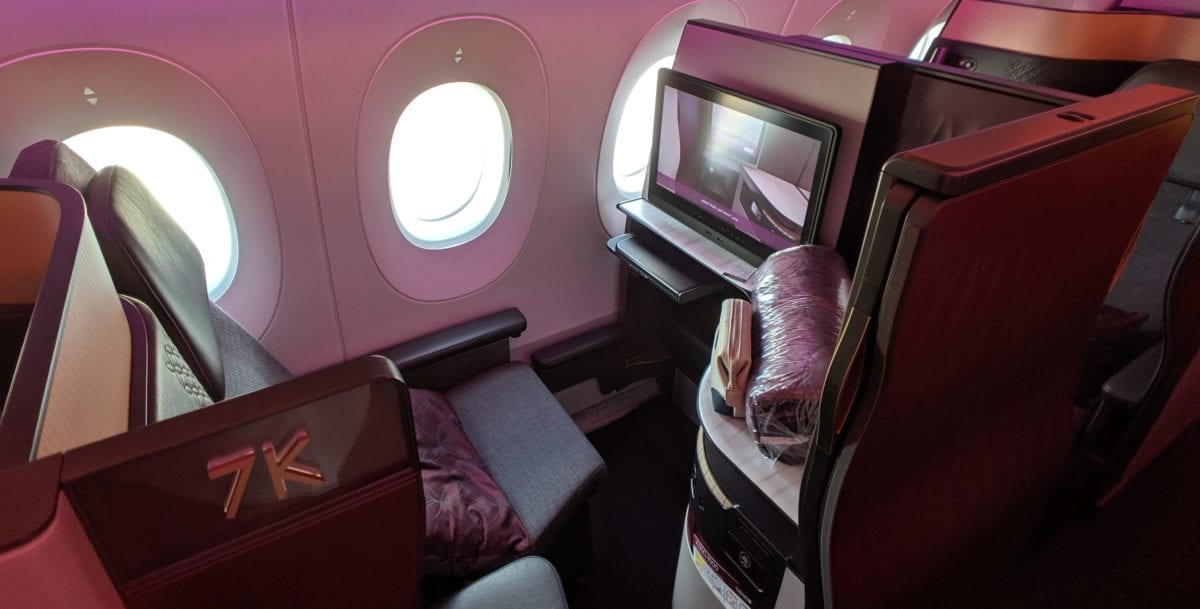 Read more: The Best Ways to Book Qatar Qsuites with Points & Miles
To make that happen, it could be worth both of us grabbing the AAdvantage® Aviator® Red World Elite Mastercard®, as few cards make it easier to earn a bunch of miles fast. Rather than spending a few thousand dollars, just open the card, pay the $99 annual fee, make one purchase, and we'd each earn 50,000 AAdvantage miles. Some creative spending, use of shopping portals, or even buying a few thousand miles could get us the rest of what we'd need to book.

Ultimately, we've got plenty of options to consider to get to Nairobi or to nearby Zanzibar and back.
Splurging on Hotels
Opening the Chase Sapphire Preferred® Card back when it offered a record-setting 100,000-point bonus was the easiest move I made last summer – besides joining Thrifty Traveler, of course.
I would have signed up with or without a looming honeymoon. But those 100,00 points will go a long way in knocking a ton of the cost off some luxurious accommodations in Zanzibar, hopefully the first stop on our honeymoon. The island of Zanzibar, off the east coast of Tanzania, has the beachy, laid-back honeymoon vibes we want to incorporate in our trip as well as centuries of culture and beautiful natural landscapes that will keep us entertained when we tire of the beach.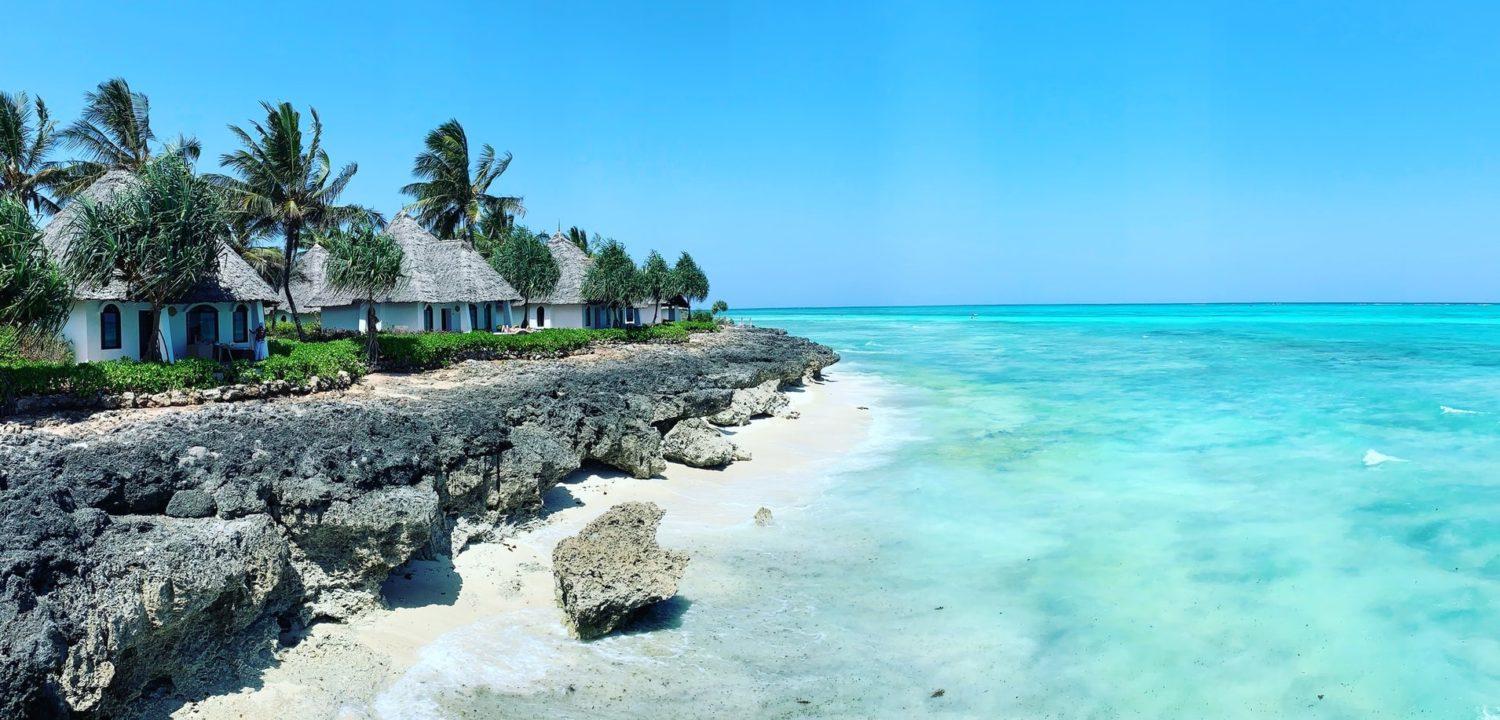 What appears to be the best place to call home during this leg of our trip is the Park Hyatt Zanzibar, in the heart of the cultural epicenter of Old Town but also right on the beach.
I could book the Park Hyatt Zanzibar through the Chase Travel Portal, but our five-night stay would cost a whopping $2,200 in cash – or 176,000 Chase points. This is where Chase transfer partners shine again: I can transfer points straight to Hyatt instead.
The Park Hyatt Zanzibar is a category 4 hotel. Now that Hyatt has rolled out a peak and off-peak pricing model, award night can vary. Here's a look at their award chart, which determines how many points I need to book.

Our stay would fall during a standard period, which means we could book that same five-night stay for just 75,000 points total. That gives me 25,000 points to use elsewhere on the trip – or even splurge for a suite for a night or two.
At the end of the honeymoon, we're planning to return to Nairobi to spend a few final days in the city before heading home. Nairobi's reputation as an African cultural hub precedes it, and we are looking forward to visiting the city and its famous Nairobi National Park.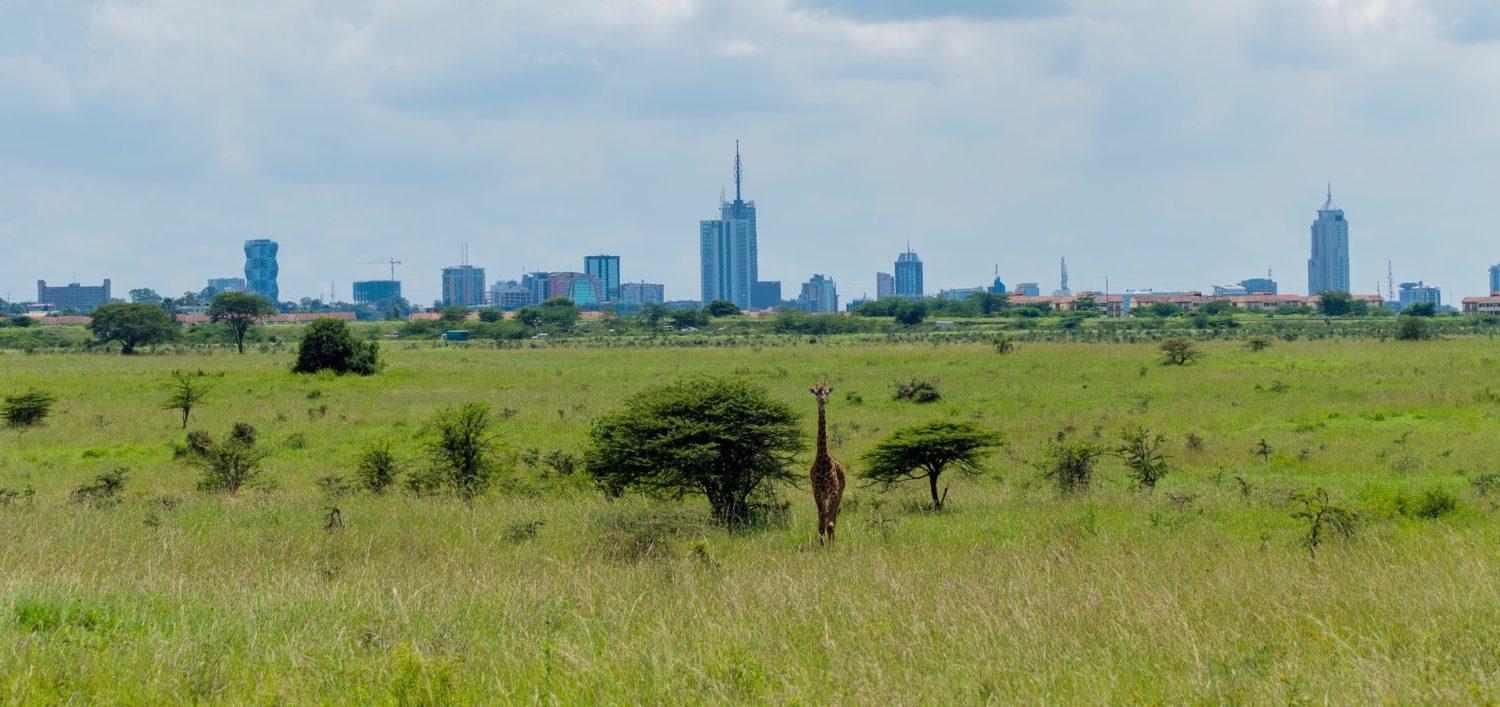 Nairobi has the accommodation offerings of a major city, with plenty of options. But one place we have our eye on in Nairobi is Hemingway's, which is also bookable through World of Hyatt and using Chase Ultimate Rewards Points. But it's particularly attractive for travelers with The Platinum Card® from American Express because the property is part of the Fine Hotels and Resorts program. That means, with my Platinum Card, we'd be eligible for a free upgrade, free daily breakfast, guaranteed late checkout, and a $100 credit for spa services or dining on the property.

As of right now, the nightly rate at Hemingway's using Membership Rewards Points is 57,000, meaning we could get two free nights at the famous resort to cap off our African adventure. Or we could just pay cash for a night or two and save the points for flights … or something else.
Going on a Safari
A cliche? Yes. But everyone who has been on safari in Africa says it's otherwordly and well worth it. This is on our list.
The American Express Travel Portal offers 5x points on anything you book with the Platinum Card, which includes dozens and dozens of safari camps throughout the Masai Mara region of Kenya and the Serengeti in Tanzania. Many of these same places are bookable using Membership Rewards or Ultimate Rewards, too.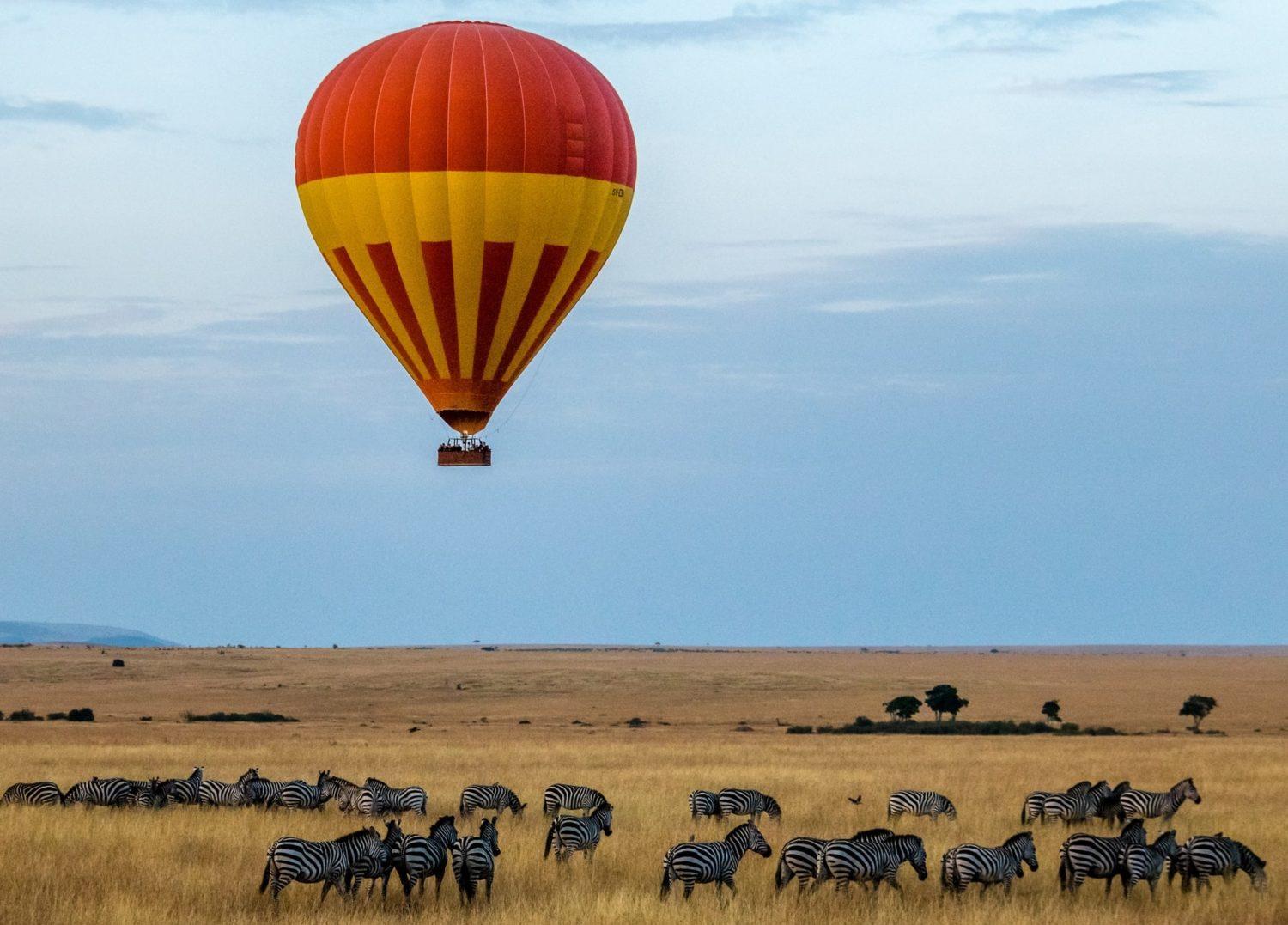 The selection of camps is seemingly endless, so we haven't nailed down our choices yet, but with some camps running as low as 30,000 Membership Rewards Points per night, we could squeeze four nights out of our 100,000 bonus (with the points I've earned hitting the spending bonus since, too) for a free safari!
Here's one pretty well-rated, all-inclusive safari resort we found in the Masai Mara region. It would cost every penny of my 100,000-plus Chase points, but that may be well worth it for a multi-day safari excursion in the Serengeti.

Ultimately, cash prices for the safaris aren't terrible. And by earning 5x points for every dollar spent there, we might be better off saving our points for some lodging when we head into the city of Nairobi. Having the option to use some of my Chase points on the safari is a great option, though.
Bottom Line
My two well-timed credit card sign ups have put me in a great position to knock some significant costs off of our 2022 honeymoon.
I would be surprised if our plans didn't change somehow, but with the travel tools and the points bonuses at my disposal thanks to American Express and Chase this year, I have tons of options to impress my fiancee with the honeymoon we've dreamed about.