Delta is giving travelers even longer to book any flight worry-free, extending its free change and cancellation policies to all tickets booked by April 30, 2021 – a last-minute extension after that policy was set to end.
That means you could change any ticket for future travel without paying hefty fees so long as you book by the end of April. Or cancel it and get a voucher that lasts through the end of 2022. And even award tickets booked using SkyMiles and Delta basic economy fares qualify for free change or cancellation.
Meanwhile, Delta has also extended the validity of any travel credits from trips canceled in 2020 or 2021. Those credits will now last all the way through December 2022.
Read why you should wait before canceling flights – especially if you want a refund rather than a voucher.
Airlines left and right granted these waivers to reassure anxious travelers – and convince them to keep buying tickets. Delta was the first major U.S. carrier to apply these waivers retroactively for upcoming travel, though other airlines eventually matched that policy.
But after a recent extension, Delta has gone farther than any other U.S. carrier. Only time will tell if other airlines match Delta.
What Delta Flights are Eligible to Be Changed or Canceled?
Delta has steadily expanded its waivers to be more and more generous as travelers plan to stay home.
When you choose to cancel an upcoming flight, you'll get a voucher for future travel – not a refund. But Delta has extended the validity of these eCredits: The eCredits you get from canceling almost any flight booked by the end of 2021 will last until December 2022.
If you're trying to plan future trips as travel climbs back, Delta is waiving change fees for all tickets booked throughout from now through April 30, 2021 for future travel, including the cheapest Delta basic economy fares. Basic economy fares typically cannot be changed or canceled.
That means you could book a ticket in the next month for travel as far out as early 2022 and change or cancel it down the line. And with flight prices dropping worldwide, it could make sense – so long as you're planning far out in advance.
One important note: When you cancel for a voucher, each individual traveler will get the value of their ticket back in their SkyMiles wallet. It won't all go back to the person who bought the tickets.
Read more about how to find and use these eCredits and vouchers
These waivers also apply to award tickets booked with SkyMiles.
After that April 30 deadline passes, you'll need to book a main cabin fare or higher in order to get free change or cancellation.
But for now, these waivers mean you can change your trip for free or cancel your eligible trip and get a voucher for the value of your ticket. You may still have to pay a fare difference if you change to a more expensive flight.
"From offering change-fee waivers for impacted and upcoming travel to supporting social distancing on board, Delta is committed to taking steps to ensure we're protecting customers during the COVID-19 pandemic," Delta said in a previous statement.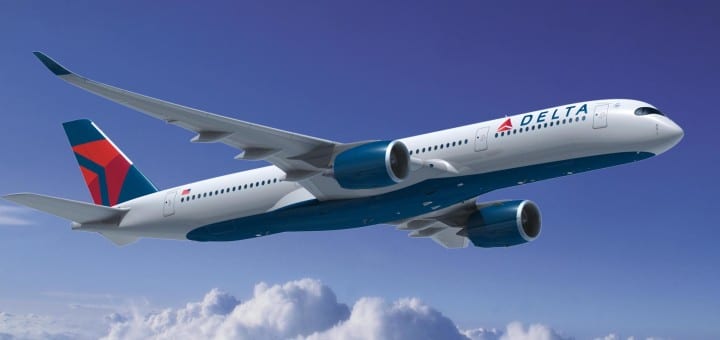 See how other major airlines in the U.S. and abroad are giving travelers more flexibility.
With Delta, those fees are typically at least $200 on domestic flights – and often much more for international trips. While Delta and other airlines recently got rid of these change fees permanently, that didn't apply to basic economy tickets or international travel. So this current policy goes even farther.
If you're booking with SkyMiles, you generally have to pay $150 to cancel an award ticket to get your SkyMiles back. Delta has changed that for main cabin awards and up, but this policy goes farther with your SkyMiles, too.
Bottom Line
Delta was quick to come out with the most generous policy we've seen from U.S. airlines to give travelers more flexibility. Along with other airlines, Delta continues extending these flexible cancellation policies.
Lead photo courtesy of Chris Lundberg via Flickr.