Like it or not, basic economy fares are here to stay. And while Alaska Airlines basic economy wasn't as painful as what you'd find on many other carriers, that has begun to change.
Long after Delta became the first major airline to sell these no-frills fares a decade ago, Alaska Airline was among the last to adopt them. It's the airlines' way of trying to compete with budget carriers like Spirit, Frontier, and Sun Country by unbundling fares, charging separately for bags, seat selection, and ruling out fare changes or cancellations.
But just as with everything in the airline world, Alaska does things a little bit differently – and it starts with the name. And sadly, these cheapest fares gotten even worse recently with some painful cuts that mean you can't pick seats for free or earn as many miles as you normally would.
Here's a look at everything you need to know about flying Alaska Airlines basic economy … or what the airline calls "Saver Fares."
What You Get with Alaska Airlines Basic Economy
First things first: The Seattle-based airline calls its basic economy "Saver Fares." While different in name, it's clearly a carbon copy of almost every other airlines' basic economy offering.
Take a look.
Baggage: Get a personal item and carry-on bag for free; pay $30 each way for a checked bag. Read our guide on Alaska Airlines baggage fees!
Seat Selection: Assigned at check-in.
Boarding: Final boarding group.
Earning Alaska Mileage Plan Miles: Yes, but only 30% of standard economy fares.
Earning Status: Yes, but only 30% of standard economy fares.
Upgrades: Eligible for complimentary upgrades with MVP status.
Ticket Changes and Cancellation: Saver fares can be canceled for a travel credit of 50% of the ticket price.
Buying basic economy rather than a main cabin fare will typically save you $15 to $30 each way. And naturally, Alaska Airlines does its best to convince travelers to opt up for the main cabin economy fare. Airlines from Alaska to United measure the success of basic economy based on how many passengers pay to avoid it.
For many years, Alaska was more generous with basic economy than any other airlines when it came to seat selection. While most airlines don't allow basic economy flyers to pick a seat at all, travelers with an Alaska saver fare could freely pick the best seats remaining at the back of the plane –  or pay a bit more for a seat closer to the front.
Those days are over. Alaska quietly ended that perk in July 2022. Now, travelers on an Alaska basic economy fare can no longer pick a seat – or even pay extra for one in advance.
It got even worse recently. Alaska basic economy fares will soon earn just 30% of the redeemable Alaska MileagePlan miles they do today – and the same 30% rate applies toward earning elite status with Alaska. That change takes effect for flights departing July 19 and onward, though tickets booked before May 22 are spared.
If you were to fly from Seattle (SEA) to Cancún (CUN) and back today with a Saver fare, you'd earn 5,370 miles. Come July 19, those exact same roundtrip flights will earn you 1,611 Alaska miles instead. And the same goes for earning credits toward Alaska elite status. Ouch.
What Routes Include Basic Economy?
Airlines like Delta and American Airlines carve out exceptions in their massive international networks where basic economy isn't sold. That includes flights to destinations like Asia, Australia, and Africa.
But Alaska Airlines is much smaller and doesn't fly to those places. So you'll typically find Saver Fares on sale on every Alaska Airlines flight, including flights to:
Continental U.S. and Canada
Hawaii and Alaska
Mexico and Costa Rica
How to Beat Alaska Airlines Basic Economy
Grab an Alaska Credit Card
Like with many airlines, the easiest way to beat basic economy is by holding the right co-branded credit cards.
In this case, you'll want the *alaska airlines card*. This card gets you and up to six others traveling on your reservation a free checked bag. There's just one hitch: You actually have to pay for your Alaska flight with this card to get that free baggage benefit.
The card comes with a $95 annual fee, which isn't waived in the first year. You can currently earn 60,000 bonus miles, and Alaska's famous companion fare from $122 ($99 fare plus taxes and fees from $23). To qualify, you must make $3,000 or more in purchases within the first 90 days of opening your account (offer current as of Sept. 27, 2023).
How Does Alaska Airlines Basic Economy Compare?
No matter how you slice it, basic economy stinks. But at least Alaska Airlines basic economy stinks a little bit less than the competition … just a little bit more than it used to.
The ability to pick free seats at the back of the plane from the time you book made it easy to avoid the dreaded middle seat assignment on an Alaska basic economy fare. What's more, you could potentially move up to an even better seat as your flight draws near – depending on how full the flight was, of course.
But unfortunately, that's no longer the case. These days, you'll be automatically assigned a seat with a Saver fare – with no option (at least currently) to pay a bit extra for a seat assignment.
And sadly, Alaska also took a page out of Delta's book. Back in late 2021, Delta dealt its penny-pinching flyers a serious blow with an unprecedented change: Delta basic economy fares no longer earn any redeemable SkyMiles nor build toward Delta Medallion Status. Not a single mile.
A few other airlines like American exempt basic economy fares from building toward elite status – or give just 50% of the elite credits. And at least Alaska is still giving travelers who buy their cheapest tickets some miles for their troubles. But really, this stings.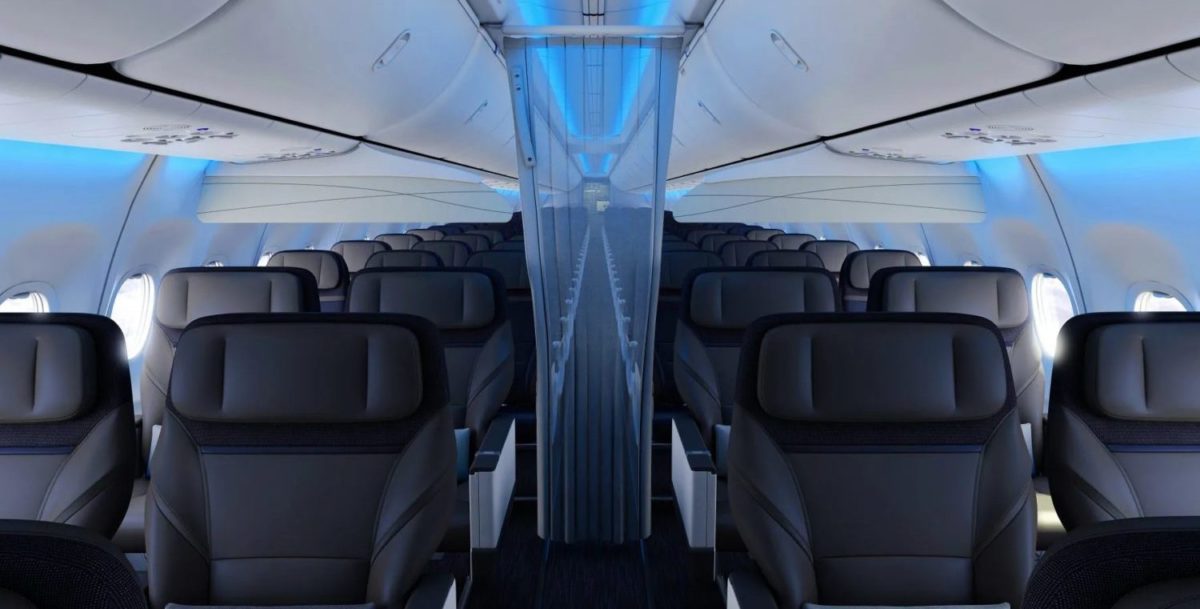 On the plus side, Alaska has given its use-it-or-lose-it cheapest tickets a bit more flexibility.
You can cancel Alaska Saver Fares for a credit worth 50% of the ticket price so long as you cancel at least 14 days before departure. Flyers with Alaska elite status who buy a Saver Fare will also now be eligible for same-day complimentary upgrades to first class or premium class extra legroom seats – another positive change.
Most importantly. Alaska still hasn't gone as far as United or JetBlue in banning basic economy passengers from bringing a carry-on bag onboard. Travelers who purchase Saver Fares can still bring a full-sized carry-on bag.
Bottom Line
Basic economy is here to stay. Knowing what you get and what you don't is the key to staying ahead. And with Alaska Airlines, you get more than most … but less than you did just a few years ago.
Lead photo courtesy of InSapphoWeTrust via Flickr