Europe has its well-treaded hotspots that are popular for a reason. There's England, France, Italy, Greece, Spain and more. And they've all earned their spots in travelers' wish lists.
But right under Spain's nose, there's a fantastic country with a fraction of the crowds – and at a fraction of the cost – that too many travelers have slept on for too long. Yes, I'm talking about Portugal.
This seaside country offers everything you want out of a European vacation in one tidy package: historic architecture with some flair, fantastic beaches, great wine, good eats, and much more.
Portugal is Cheap 
This site isn't called Wealthy Traveler. This is what we're all about.
If you're looking for a European vacation on the cheap, Portugal is for you. There is no country in western Europe where your money will go farther than Portugal.
You can easily get a glass of good Portuguese wine for under 3 euro ($3.40 USD) – and sometimes far less. Expect to pay 30 euro for a great dinner for two – and sometimes considerably less with the help of a great money-saving app like The Fork. And considering finding dinner for one for less than 30 euro in Paris is a chore, that's no small feat. And how does a set lunch menu with a starter, main course, dessert, and a glass of wine for less than 10 euro sound?
Get great, classic Portuguese meals like this classic fish dish at a fraction of the cost you'll find elsewhere in Europe. From your bar tab to your accommodations, you can get that European feel on your trip for less in Portugal. And it's getting even easier to get there for cheap.
The county's flag airline, TAP Air Portugal, is in the midst of a turnaround, launching more flights between the U.S. and Portugal as it tries to establish itself as a premier airline connecting America and Europe. We've found flights to Europe on TAP as low as $268 round trip through our Thrifty Traveler Premium service. And TAP is among those airlines offering two trips in one, allowing stopovers in cities like Lisbon or Porto before connecting onward to Europe.
Untouched Feel
There's a great paradox behind every traveler's wish list. We all want to find that undiscovered gem. But we also want to visit somewhere amazing. Which do you choose?
Portugal fits into that sweet spot almost perfectly. While the crowds flock to London, Paris, Rome, and even neighboring Barcelona, Portugal is yours to explore.
And there is so much to explore. There are the major hubs of Lisbon and Porto, of course. But there's also the southern coast called the Algarve, home to some of the most stunning beaches in all of Europe. And who could forget the Azores, an autonomous region far off the coast with a lush, tropical paradise?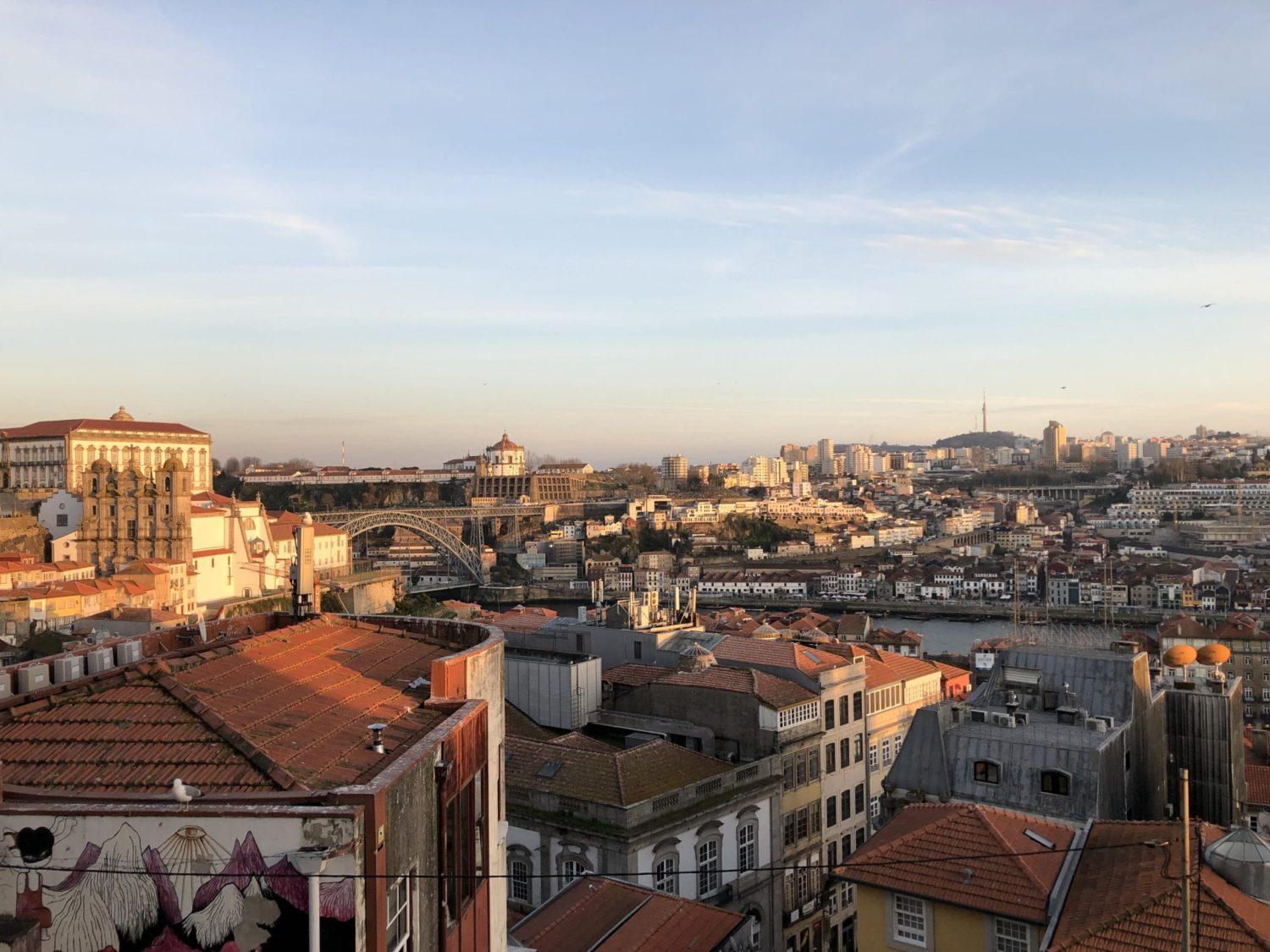 Portugal is one of Europe's oldest countries with a long-lasting empire, once controlling Brazil, pockets of Africa, and even modern-day China. And yet it remains modern, with subway networks in cities like Lisbon that can get you almost anywhere you need to go.
From the coast to the riverside cities, Portugal oozes charm. You feel it walking down the cobblestone streets and looking up at the tiled buildings. And as you do, you'll wonder why more travelers haven't followed you here.
But that may be changing. Portugal sees more visitors almost every year, with a 12% climb in 2017 alone, according to Reuters. And while the sheer number of tourists visiting Portugal each year still pales in comparison to much of Europe, who knows how long that will last?
Oh, the Architecture
Keep your Roman columns and Parisian domes. I'll take the painted tiles and pastel colors of Portugal every day.
Portugal's style perfectly weaves the old-world European vibes with the influences of Arabia. You could spend hours just winding your way street by street, just admiring each building in any Portuguese streets. The beauty never ends. And the best part is that you don't need to join the crowds at a tourist magnet to find it. It's waiting for you on every street.
And then there are architectural wonders like Palacio de Pena in Sintra, just an hour's train ride west from Lisbon. It's like a fairytale castle, conceived by a child who REALLY loved the whole box of crayons.
Two Amazing Cities
Lisbon and Porto. Porto and Lisbon. Which do you pick? How about both?
Portugal boasts two major cities, and both are worth a visit. They're distinctly different cities, with a different feel.
In Lisbon, you'll find a major metropolitan city that somehow retains the coziness that many capital cities lack. It's got the European lifestyle you're looking for with an extra flair. And it's built on a series of seven steep hills (seriously, bring your tennis shoes), giving it a touch of San Francisco vibes – cable cars included.
Dig into the neighborhoods of Baixa, Chiado, Bairro Alto, and Rossio, and you'll find the city's beating heart. There are neighborhood restaurants (called tascas) on seemingly every corner, with just 20 or so seats each. And remember: These spots are cheap.
A few hours north, you'll find Porto. And it's like Lisbon's upstart, younger brother. It's a fraction the size of Lisbon, giving it a more intimate feel and making it more infinitely walkable. While it would take weeks to cover all of Lisbon by foot, you can get a good feel for Porto in just a handful of days.
The Duoro River dominates Porto's landscape, and for good reason. It's what helped fuel the city's Port vineyards – yes, that's why the wine is called Porto. So be sure you take a tour of one of the many amazing Porto wineries in town like Calém, Graham's, Ferreira, or Sandeman.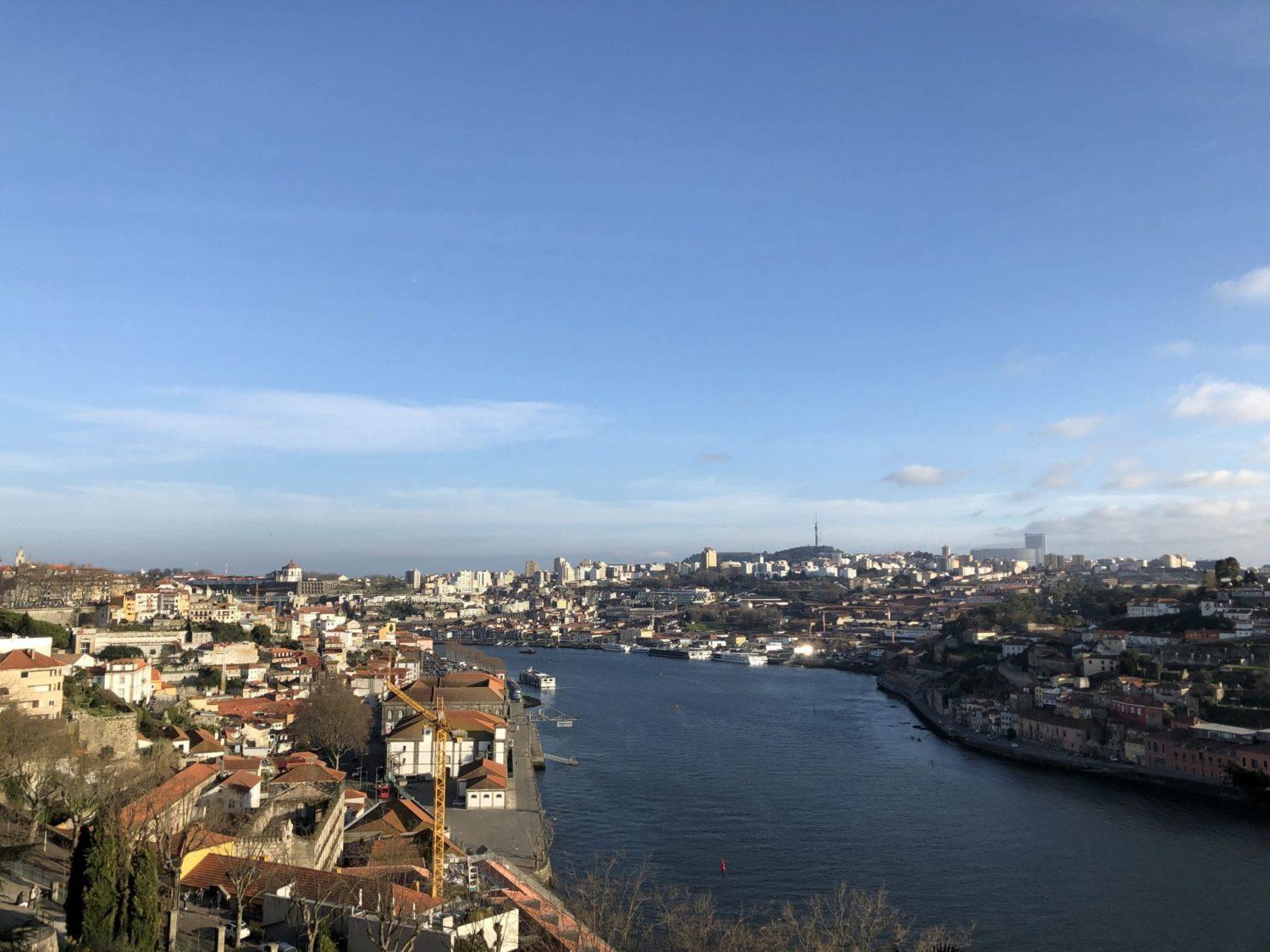 Beach Life
The name "Portugal" may not exactly be synonymous with "beaches" in most traveler's minds, but perhaps it should be.
To a T, every traveler I've spoken with who has visited southern Portugal's Algarve region has raved about its beaches. I didn't make it there during a recent week through Portugal – it was February, after all – and I'm still kicking myself.
Beaches scattered around the seaside towns of Lagos, Albufeira, Sagres, and Portimão boast some of the most picturesque beaches in the world.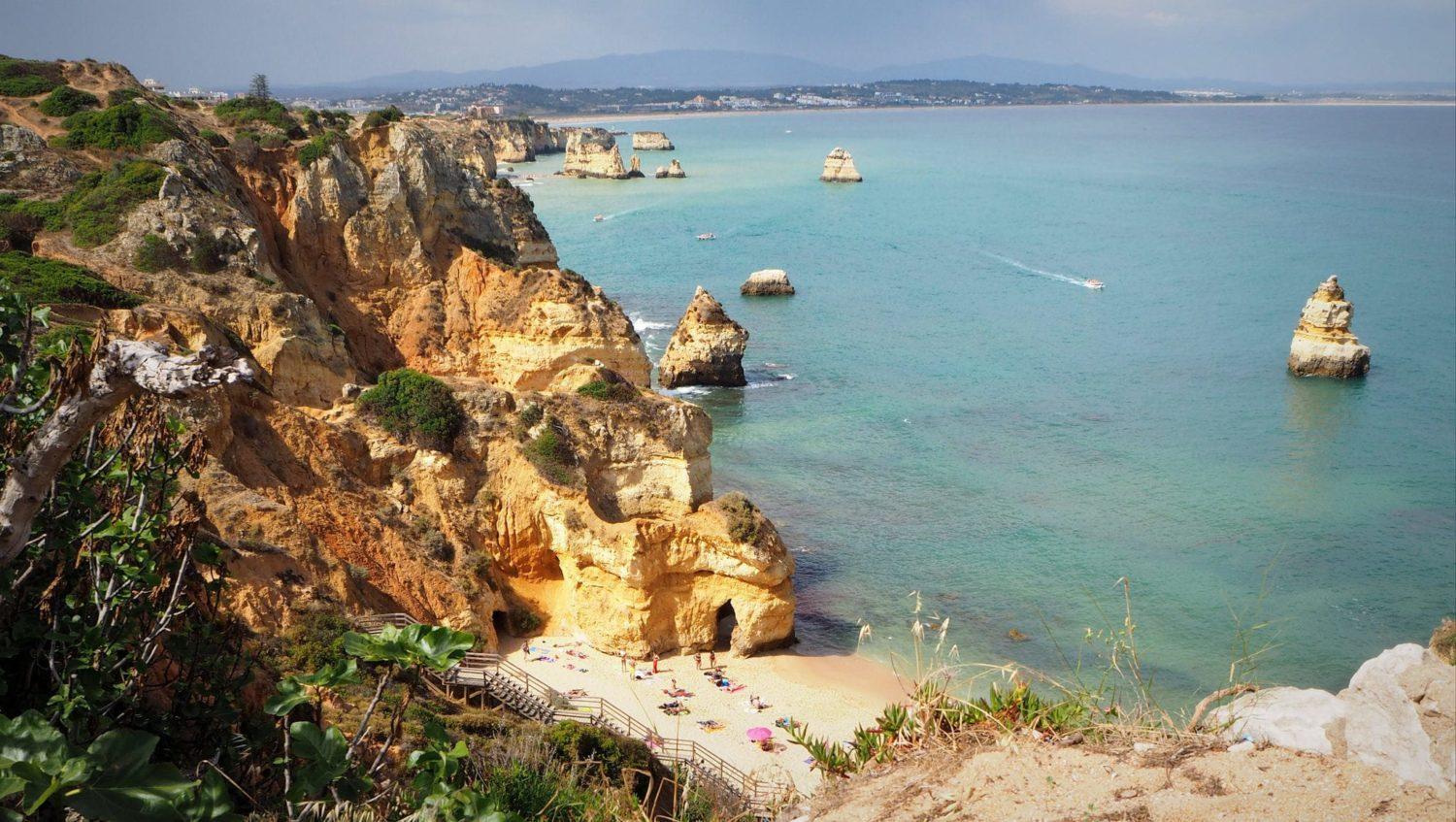 Pasteis de Nata
Allow me to write a brief love letter to pasteis de nata, the best treat you'll ever have.
These small, egg custard-filled tarts are absolute perfection. They're 50% creamy custard, 50% crispy pastry, and 100% delicious.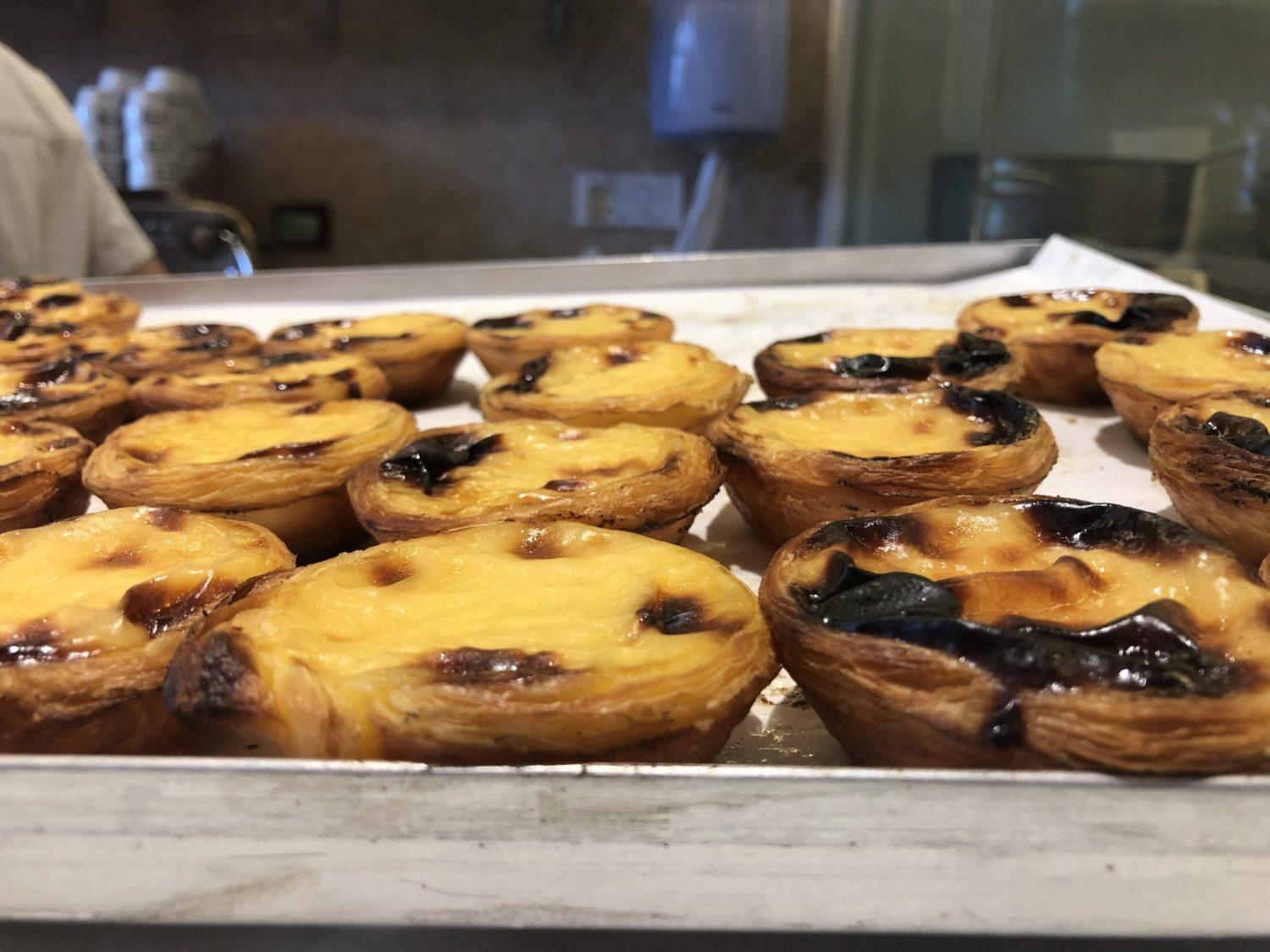 With an espresso, it's the perfect breakfast. Or mid-day snack. Or dessert. OK, they're perfect anytime. And with Portuguese prices, you can have it all. One euro in your pocket is enough for one of these delights. Lisbon is your headquarters for the best pasteis de nata in the world. And the best we found were from Manteigaria, a small chain of shops in both Lisbon and Porto. I'm still craving them.
Bottom Line
After a recent trip through Portugal, I'm still dumbfounded as to why this isn't a tourist hotspot – and secretly hoping that never happens. From the dishes to the wine, from its history to its hip vibes, Portugal offers everything you want out of a trip to Europe at a fraction of what you'd pay elsewhere.
What more do you want?