It's a buzzword that might inspire you or make you cringe: "travel hacking."
Whatever you call it, there are tried and true ways to cut your costs so that you can travel more for less.
But here's the truth: There's aren't "hacks" at all. They're tools and strategies that you can easily put to use just as soon as it's time to travel again, from using the right tools and tricks to find cheap flights to using points and miles to cover even more of your costs.
With travel on pause for now, it's the perfect time to up your game and prepare to emerge from quarantine a savvier traveler. Ready to rethink the way you book travel?
How to Find Cheap Flights
Booking at midnight on a Tuesday is an old myth. And clearing your cookies? We debunk that practice, too. Instead, there's one tool you should start with to book the cheapest flights possible. And that's Google Flights.
Google Flights is a powerful tool, and one our team uses daily. It offers powerful features and filters to set you up for cheap flight success. Set a price alert on Google Flights to track price changes for your travel plans, and use the Explore tool to find the cheapest destinations around the world from your home airport.
Oh, and we've got a few other tips to help you book smarter:
These tips will help you take your flight searches up a notch. But if you don't have the time to search for cheap fares all day every day, don't worry: we're here to help. Our team of flight deal analysts is constantly searching for the cheapest fares.
Looking for affordable domestic trips? If you sign up for the Daily Beat, you'll get the best ones we find.
And if you want the cheapest international flight deals to the Caribbean, Europe, Asia, South America, Australia, and Africa (plus Hawaii and Alaska), upgrade to our Thrifty Traveler Premium service.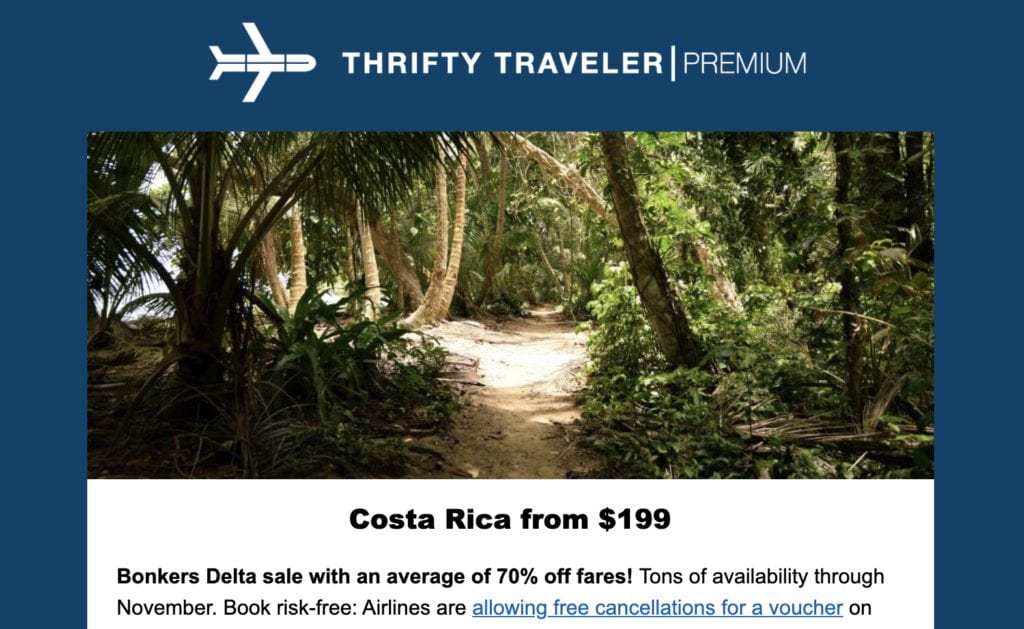 For just $45 a year, you'll get the hottest international fares we find every day straight to your inbox, saving you hundreds off the normal price. Here's a look at what you get with a Premium membership:
Immediate flight deal notification
Mistake fare notifications
Flight deals from only your designated cities
Direct links to book with the airline
Free travel credit card consulting
Access to Facebook Premium group
100-Day Money-Back Guarantee
Want to learn more? Watch how Thrifty Traveler Premium works.
We can't wait to show you just how cheap it can be to travel when you start with a cheap flight.
How to Fly for Free
What's better than cheap flights? Free flights – or nearly free, anyway. How is that possible? By using credit card points and frequent flyer miles.
The key to earning points and miles is opening travel rewards credit cards. Here at Thrifty Traveler, we've collectively earned tens of millions of points and miles primarily through credit cards. It's safe to say that using points and miles is not a scam or too much work.
At its core, here's how it works:
Figure out your travel goal, and what points or miles you need to get there
Open the right credit card, hit the minimum spend required, earn a big points bonus
Book your flight using points or miles
Set your next travel goal, and start diversifying the points and miles you're earning
But first things first: You have to understand what you're getting into. Opening a credit card is serious business: If you already have some debt, or you can't pay off a balance in full every single month, credit cards are not for you. Here are some key things to keep in mind:
Read our guide to getting started with credit cards, points, and miles. Then, check out our Points Principles series to answer questions like: "Which travel rewards card should I start with?" and "What's the difference between points and miles?"
For most travelers, our first recommendation for a travel rewards card that can help them fly for free is the Chase Sapphire Preferred Card. Book any cash flight with points instead, without the hassle of navigating award availability. The welcome offer of 60,000 points is worth $750 towards travel. And that's not the only travel benefit this card offers. 
How to Save on Lodging & More
So, we've covered one of the most expensive parts of travel: the flight. But what about where you stay? Accommodations can add up fast on a trip, especially if you're not using thrifty tips to save.
Airbnbs are a great affordable lodging option, and we want to share some ways to make them even better.
Haven't stayed in an Airbnb yet? Here's how to get over the hurdle
Use these 5 strategies to save on your Airbnb bookings
How to find the best Airbnbs, no matter what city you're visiting
Feel like taking lodging off the beaten path in the name of saving? We're here for it! On your next trip, try glamping or camping to save.
Are you a solo traveler? Love meeting new people? Looking to save as much as possible on accommodations to make your travel funds go further? It's time you gave hostels a chance.
But of course, with all travel hacking, we can't just talk about ways to make your stay cheap. What if we told you that hotel, hostel, Airbnb, or all-inclusive resort could be free?
How to Stay for Free
Trust us, we know it's hard to believe. But yes, it's true: you can make your accommodations free with points and miles, too. Here's just a taste of what you can do: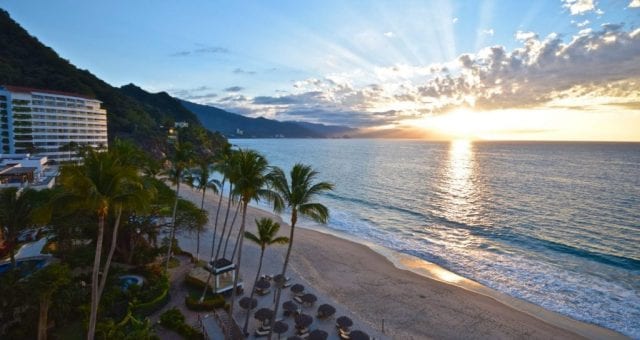 If making your hotel stay free has piqued your interest, you'll want to take a look at these hotel travel rewards cards.
These are our top three picks for the best hotel credit cards out there. All three will give you a free night just for holding the card, plus a ton of other benefits.
To start with, you can earn 60,000 points on the World of Hyatt credit card. You'll earn 30,000 points after you spend $3,000 on the card in the first 3 months of card membership. And another 30,000 points by earning 2x points on all spending up to $15,000 in the first six months.
Read: Best Uses of the Hyatt Free Night Certificate.
The Chase IHG Rewards Club Premier credit card is a great hotel card that can provide travelers with a ton of value. You can currently earn 140,000 IHG Rewards Points after spending $3,000 in the first three months of card membership.
Finally, our favorite hotel card: the Amex Hilton Aspire card. The Hilton Aspire card will also grant you top-tier Diamond elite status just for holding it along with a ton of other benefits.
Bottom Line
While there's still so much more to master, these money-saving tips and strategies are at the core of thrifty travel. Don't think of it as hacking; think of this as using the best tools and resources out there to stretch your travel funds further.
Which of these tips have you mastered already? What do you want to learn more about? Drop us a comment below!