Credit cards and personal finance can be confusing. And it doesn't help that misinformation tends to spread like wildfire.
Let's be clear: Credit cards are serious business. Whether you're trying to earn a bunch of points or cashback, you should never open up a new credit card and rack up charges you can't afford in the name of earning a bonus. Still, you've almost certainly heard a tip, rule, or guideline about credit cards and how your credit score works that simply isn't true.
So here's a list of the four biggest myths surrounding credit cards – and how it really works.
Myth #1: Opening a New Credit Card Will Decrease Your Credit Score
This might be the most common myth in the world of credit cards. But it's not so simple.
Before we dive in, it's important to first understand how your credit score is calculated. There are five major components that go into your credit score, and not all of them are weighted equally. New credit inquiries like applying for a new credit card, mortgage, auto loan, or other lines of credit only make up 10% of your total credit score. 
So is it true that opening a credit card will hurt your credit score? Kind of. Your score may take a temporary 5- to 10-point hit after opening a new card. But the story doesn't end there.
Payment history – paying your bill on time – is by far the largest factor in your credit score, making up roughly 35% of it. That makes it absolutely essential to pay your bills each month, as failing to do so can be an enormous drag on your credit score.
But credit utilization makes up another sizable chunk of your credit score. Credit utilization is the amount of money you owe as compared to the total amount of credit extended to you. For example, if you have one credit card with a $10,000 limit and have a balance of $1,000 on that card, your credit utilization would be 10%. Keeping that utilization ratio under 30% will have a positive impact on your credit score. 
So what does this all mean? While your credit score will take a temporary hit after opening a card, it should actually increase if you use that new credit card responsibly. With more credit extended to your name through a new card, your credit utilization ratio can drop. If you pay your bills for your new card on time and don't carry over big balances, your credit score should actually increase over time. 
Myth #2: Having Multiple Credit Cards Hurts Your Credit Score
Over the past 15 years, my wife and I have had close to 200 credit cards. When people hear this, the response from most is predictable: "Wow, you guys must have terrible credit scores." But that's not the case.
Americans have been conditioned to believe that opening credit cards – or having more than one or two – is financially irresponsible and will lead to poor credit. There's no question that it can be dangerous, and it's not for everyone. If you've got debt or may have trouble making your monthly payments, you should steer clear of opening new credit cards.
But the fact of the matter is that if you can be responsible and stay organized, having multiple credit cards will have a positive impact on your credit score. The number of accounts you have open is not a negative factor in your credit score whatsoever.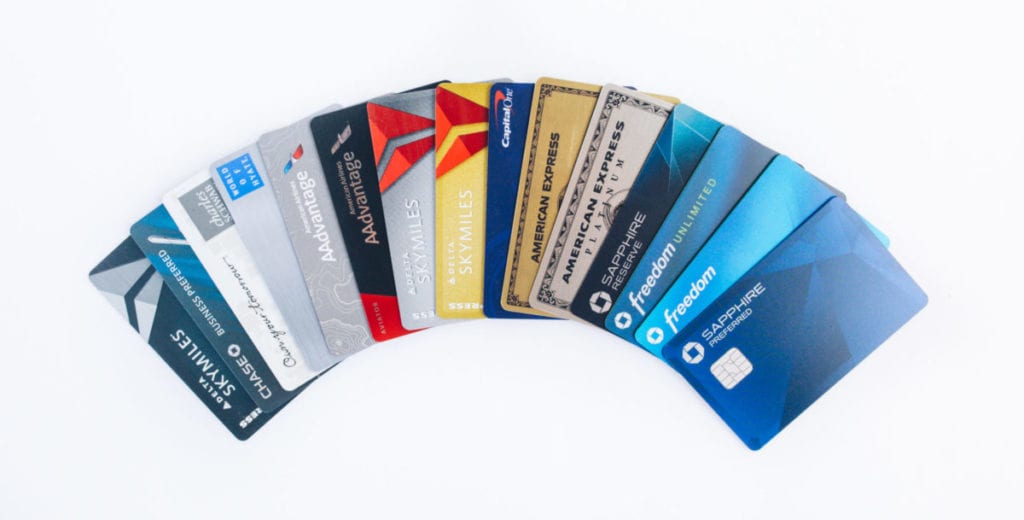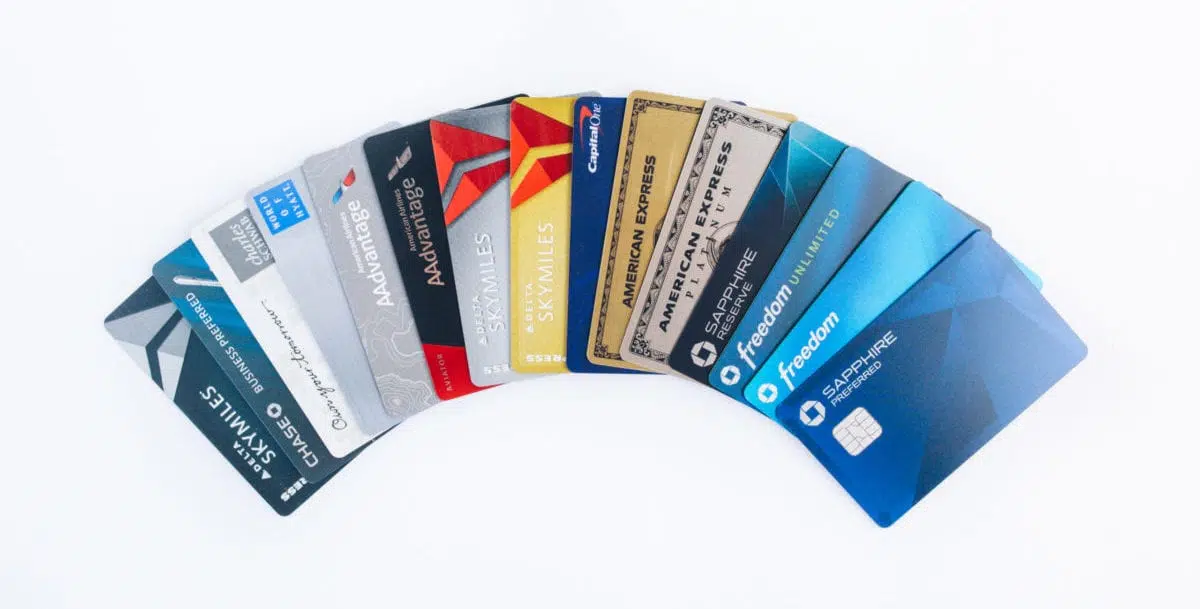 At the time of publication, I have 14 credit cards open and a credit score of 802. My secret? I always pay my bills on time and in full and I always keep my utilization ratio below 5%. As discussed above, these two factors account for roughly 65% of your credit score. Keep them in check and your score will skyrocket.
My case is an extreme one, and the odds are that you don't need 14 credit cards. But I am living proof that this myth is, in fact, a myth.
Related reading: How to Get Your Free Credit Report & Understand Your Credit Score.
Myth #3: You Should Close Any Credit Cards You Are Not Using
People often assume that if you are not using a credit card, you should simply close it. But did you know that your length of credit history is what makes up roughly 15% of your credit score?
Canceling a credit card account can sometimes do more harm than good. It may seem counterintuitive, but a credit card account with a zero balance is helping your credit score. And closing an otherwise inactive account will hurt you in at least two ways.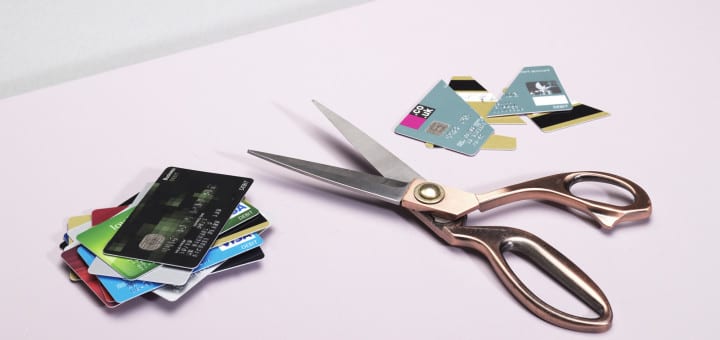 By closing a credit card, you will decrease the amount of available credit you have to your name. Let's say you're thinking about closing an account with up to $5,000 in available credit. The moment you do, your total amount of available credit decreases, which will negatively impact your credit utilization ratio.
Closing an open line of credit will also decrease the average age of your accounts, another significant factor in your credit score. The longer it stays open, the higher your average account age will rise.
I opened my first credit card in 2008. It was a no-annual-fee cashback card that I no longer use. However, since it is my oldest credit account, closing the card would have an adverse impact on my credit score. Since it costs nothing for me to keep this card open, I simply make one purchase on the card each year to keep it active and then throw it in a desk drawer.
These are the reasons that we always encourage readers to think twice before canceling a credit card. If the card is free – or if the annual fees on the card outweigh that fee – there's no reason to cancel it.
Read more: Want to Cancel a Credit Card? Ask Yourself These Questions
Myth #4: An Ultra-High Credit Score Will Get You Better Deals
People are understandably protective of their credit scores, and many consumers wear their credit scores as a badge of honor. While having a solid credit score is certainly something to be proud of, I find many people are surprised to learn that having a credit score over 800 isn't going to unlock a super-secret interest rate when it comes time to borrow. Let me explain.
According to the infographic below courtesy of credit.org, somebody with a 760 credit score is going to get the exact same interest or insurance rate as somebody with a credit score of 850.
Credit scores are segmented into five categories: Poor, Subprime, Acceptable, Good, and Excellent. As long as you can keep your score above 740-750, you are going to qualify for the best rates. There are no bonus points awarded to those who have an 800+ credit score.
If your credit score is above 800, you might be leaving valuable points and miles on the table.
Tips For Good Credit
People with the highest credit scores have zero late payments and utilization ratios of less than 10%. Never miss a payment and pay all credit card bills on time, in full.
Eliminate your credit card debt. You won't pay interest charges and you will have the maximum credit utilization ratio since you won't be carrying a balance.
Keep accounts open for as long as possible. I always recommend keeping 1-2 credit cards with no annual fees to increase the average age of your credit accounts.
Take advantage of your free annual credit report at AnnualCreditReport.com. I also highly recommend monitoring your credit for free through platforms like Credit Karma.
Several credit card issuers such as Barclays, Citi, Discover & American Express offer your free FICO score on monthly statements. You can also access this in your online account.
Bottom Line
Credit cards and credit scores are confusing topics. And consumers are smart to be wary of opening a slew of new credit cards – it can be a slippery slope to debt.
But that doesn't mean you should believe everything you've heard about how your credit score works. The next time you are thinking about applying for a new credit card, don't fall victim to one of these four credit card myths.