The coronavirus pandemic has turned the world upside down.
Airlines have contracted, shrinking to a shadow of their former selves. People and businesses are struggling to make ends meet. And the banks that issue credit cards – you know, that source of points and miles to fuel your travels – aren't shielded from the pain of an economic downturn.
In the Great Recession of 2008, the credit card landscape changed drastically. Coming out the other side of it, we saw the first-ever 100,000-point welcome offer bonuses that are now commonplace.
So it's safe to say that more changes are in store for credit cards – and some are already in progress. Here's a look at the changes we've seen and what may be on the way for the world of credit cards and travel rewards.
Banks are Making Exceptions
Last week, Chase sent messages to some Sapphire Reserve cardholders that they would be providing a $100 discount to select cardholders. This fee credit for existing cardmembers coincides with a big, $100 increase to the card's annual fee.
Meanwhile, American Express announced that they will give new cardholders another three months to meet the minimum spend requirement on most personal and business cards approved between Dec. 31, 2019, and May 31, 2020. That means you'll automatically have six months to earn the bonus points or miles on any new American Express credit card.
These are smart moves that provide some relief to customers. In the case of American Express, it also could entice new sign-ups at a time when fewer Americans are thinking about opening new credit cards to earn points and miles – you've got twice as much time to hit the required spending threshold and earn the bonus.
Odds are, this won't be the end of it. Especially when it comes to premium cards with big price tags like the Platinum Card from American Express and Chase Sapphire Reserve, banks are more willing than ever to make exceptions.
With travel largely shut down, the benefits on these top-dollar cards simply don't add up the way they used to. Meanwhile, paying an upcoming annual fee for an airline or hotel card is getting more difficult for many consumers – and the banks know that.
So watch for more changes on the horizon. And if you have an annual fee coming due soon, it doesn't hurt to reach out directly to your bank to see if they will provide some relief. You might be surprised at the answer.
Premium Cards Will Be Hit Hardest
In good times, paying the $550 annual fee for a card like the Chase Sapphire Reserve® or The Platinum Card® from American Express can easily be worth it. But right now, it's much harder to justify shelling out $550 for benefits that you may not be able to fully use.
Take for example the lounge access offered by both cards – a big part of why these cards are so beloved. Many airport lounges across the U.S. have either scaled back their food and beverage or closed down completely. While the Amex Platinum gets you into more lounges than any other card, many Delta Sky Clubs are closed now – and all Amex Centurions are shuttered indefinitely.
That's one of the main reasons we think the Chase Sapphire Preferred Card is the best travel card in these times.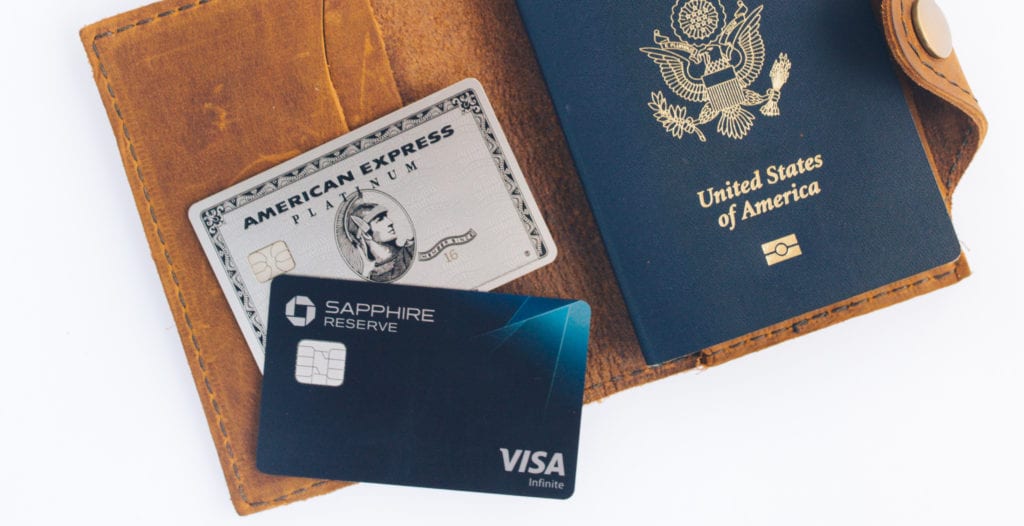 It will be harder and harder to justify a big annual fee for a travel card when travel is largely shut down. If banks want to keep these customers, they will need to get creative. And while the $100 annual fee credit for Chase Sapphire Reserve cardholders is a start, we think they'll need to do even more to keep cardmembers who are renewing in the next few months.
Banks May Get Stingier with Card Approvals
In a down economy, banks often tighten up their lending standards on who they will and will not approve for a credit card. It's the banks' way of limiting their exposure to debt – there is more risk that borrowers can't pay off the charges they make.
And that means it may get harder now and in the next few months to get approved for a credit card. It will likely require higher credit scores as banks try to limit their risk. We may even see more banks implement more strict application rules – much like the Chase 5/24 rule.
Some Credit Cards May Go Away
Times like these are an opportunity for banks to review their credit card portfolio and make cuts to cards that just aren't profitable for them.
It's unlikely we'll see cards with household names like the Chase Sapphire Preferred, the Capital One Venture Rewards Card and others disappear, but it could be an opportunity to trim the fat out of their card portfolios.
At a minimum, we could see banks pull certain cards off the market as they figure out how to retool them for the current environment. This also allows them to focus consumers on cards that are much more profitable for the bank.
Bigger Welcome Offers May Disappear
The days of big points bonuses may be drying up – at least for now.
Last Wednesday marked the end of the Delta and American Express limited time offers, where it was possible to earn up to 100,000 SkyMiles for opening a new card. And while there are still a few large bonuses available, by and large, these will start to dry up in the next few months.
Marketing budgets to promote these new offers are being slashed, and cards offering increased bonuses will become less appealing to consumers who can't travel right now.
That being said, the end of the last recession brought on the largest credit card welcome offer bonuses we have ever seen – and it lasted for more than 10 years. We've been living in the golden age of credit card travel rewards, as banks competed for a share of our wallets like never before.
This is ending. But like travel, it will come back.
We may see welcome offer bonuses drop for now but return to normal – or perhaps even get larger – in the long term. At some point, banks will be back at work trying to acquire new customers or win back the ones they may have lost.
Bottom Line
This is unprecedented and unpredictable. But past recessions and recent moves give us some good ideas as to what to expect.
Credit cards and travel rewards are big business for banks, airlines, and hotels. And while the current climate doesn't bode well for enticing new credit card sign-ups, long term it could lead to even larger bonuses.