You want more Delta SkyMiles. We get it – especially with all the incredible Delta SkyMiles flash sales lately like 32,000 miles roundtrip to Europe or 50,000 SkyMiles to Tahiti and back.
Don't worry: We're here to help. Beyond flying with Delta, there are plenty of easy ways to rack up SkyMiles directly. But you have even more options than you might think…
No, you can't transfer miles to your Delta account from other airlines – not even partner carriers like Virgin Atlantic, Air France, or KLM. But you can use bank points from even non-Delta credit cards to boost your stash of Delta SkyMiles. And even hotel points can come in handy in a pinch.
Here's how.
Transfer Between SkyMiles Accounts
Let's get straight to it. You can transfer miles between SkyMiles accounts. But you shouldn't.
Like most airlines across the world, Delta charges a hefty fee to transfer SkyMiles between accounts – even spouses and relatives. Delta will charge you 1 cent per mile plus a $30 processing fee per transaction (plus applicable taxes). And you must transfer miles in increments of 1,000 SkyMiles.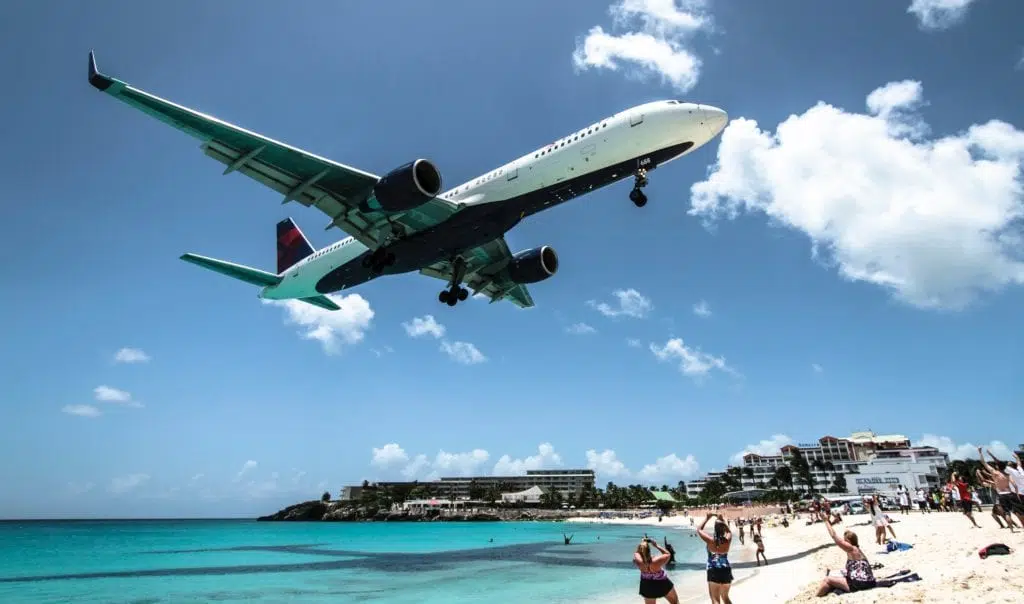 At that rate, transferring 30,000 SkyMiles to another user would cost you $330 ($300 for the miles and a $30 transaction fee). That rarely makes sense – especially when there are better options.
Transfer from American Express Membership Rewards Cards
Delta SkyMiles credit cards aren't the only way to earn SkyMiles fast. In fact, we'd argue they aren't even the best credit cards for earning SkyMiles.
That distinction goes to American Express Membership Rewards cards. Yes, it's a bit confusing as they share a bank (and similar names) with the co-branded Delta credit cards … but these standalone cards are much different. And you can transfer these points to your Delta SkyMiles account instantly on a 1:1 basis.
For starters, there's the Platinum Card® from American Express, which we love. It starts with an 80,000-point welcome bonus after spending $8,000 in the first six months. But be sure to check and see if you qualify for a 150,000-point bonus via CardMatch. With a 1:1 transfer ratio, that 150,000-point stash could equal 150,000 SkyMiles.
Not sure how it works? Read our guide to transferring Amex Membership Rewards points!
While transferring all those points to Delta SkyMiles may not be the most valuable option, we're still big fans – especially if find a deeply discounted Delta SkyMiles flash sale. Plus, the card comes with an unbeatable suite of perks for the frequent traveler, including lounge access. It also comes with up to $200 in annual credits for airfare and up to $200 in annual credits for Uber and up to a $100 fee credit for Global Entry or TSA PreCheck and a credit that covers the cost of CLEAR, among many other money-saving perks. To top it off, the 5x points you earn when purchasing airfare is unrivaled, justifying the card's $695 annual fee (see rates & fees).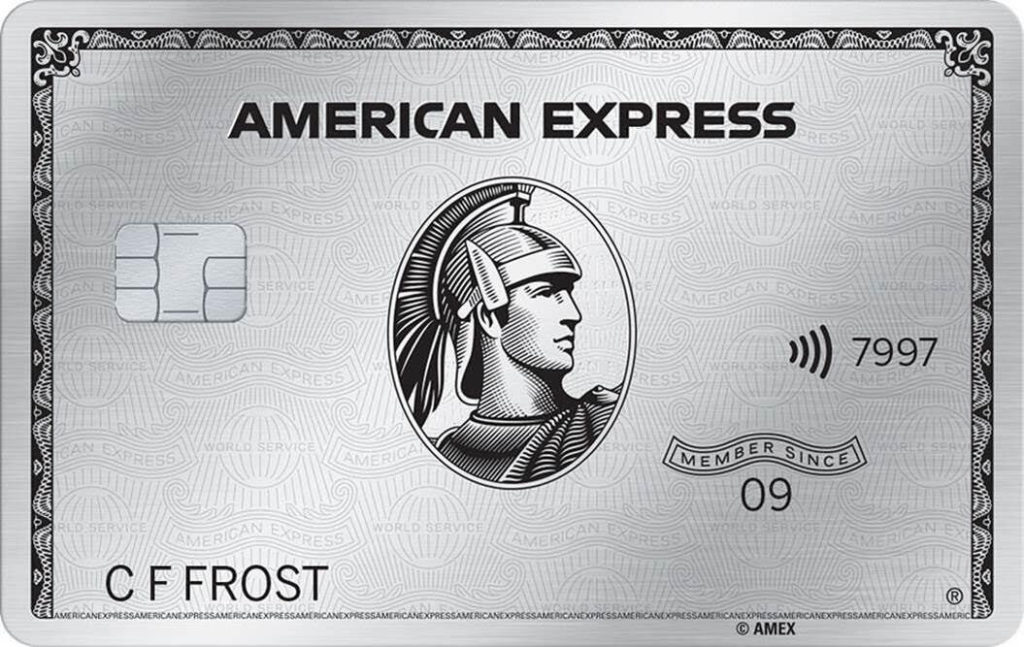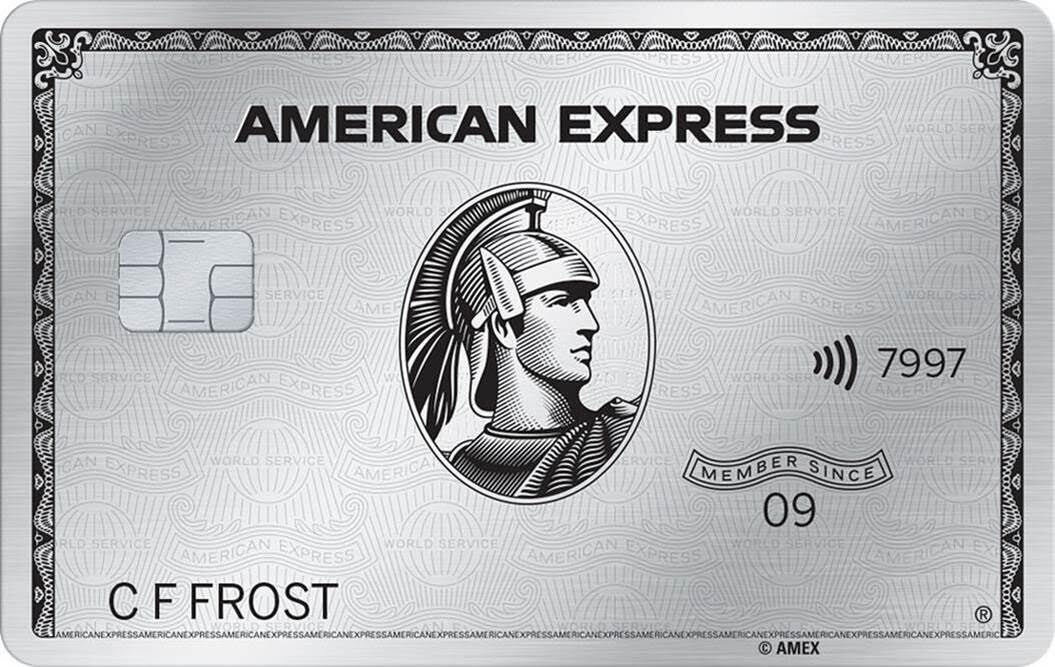 Click Here to learn more about the Platinum Card from American Express
There's also the American Express® Gold Card – and it might just be the best all-around credit card for travelers, period. It also offers 4x Membership Rewards points at both restaurants and U.S. supermarkets up to $25,000 each year (and then 1x). This is a great card to keep in your wallet, especially if you're spending big on groceries or restaurants. The card carries a $250 annual fee (see rates & fees) and offers a 60,000-point welcome bonus after spending $4,000 within the first six months … unless you're targeted for a 75,000-point bonus via CardMatch!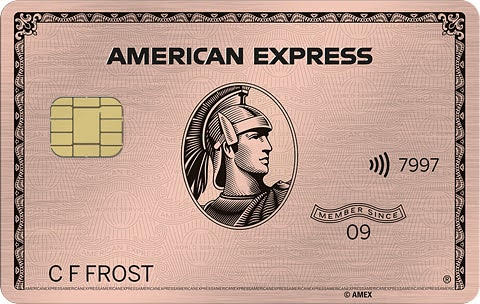 Click Here to learn more about the American Express Gold Card. 
Finally, there's the revamped *Amex Green Card*. With an annual fee of $150, it's at a lower price point. But it still packs a decent punch with $100 toward annual CLEAR membership fees to skip the line at airport security.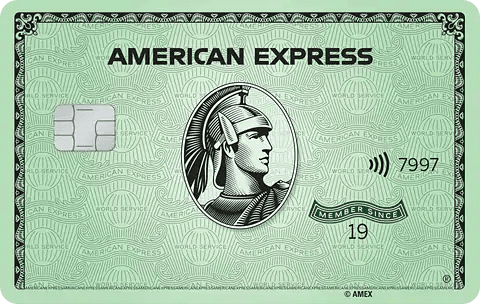 Learn more about the *Amex Green Card*
The one downside of transferring Amex points to Delta – or any U.S. airline – is that American Express tacks on a small fee of .06 cents per point, up to a maximum of $99. A transfer of 20,000 Membership Rewards points will cost you $12. So while it's not free to transfer, don't let that stop you – it's a small price to pay.
Thrifty Tip #1: You can also transfer Amex points to another traveler's SkyMiles account if you've added them to your account as an authorized user.
Transfer from Marriott Bonvoy
You can't take miles from another airline and turn the into Delta SkyMiles. But if you've got the right hotel points, you're in luck.
Marriott's Bonvoy points program allows you to transfer points to more than 40 airlines, including Delta SkyMiles.

These points transfer on a 3:1 basis, so transferring 15,000 Marriott Bonvoy points would get you 5,000 Delta SkyMiles. That might not sound like a great deal, but there's a bonus that could make it worth your while.
For every 60,000 Marriott points you transfer, the hotel chain will chip in another 5,000 miles. That means transferring 60,000 hotel points would deposit 25,000 SkyMiles into your Delta account.
Even with this bonus, transferring Marriott Bonvoy points to Delta wouldn't be our first choice. But it could be worth it if you need to top off your Delta account to get the miles you need to make a redemption.
Thrifty Tip #2: See our full guide on how to transfer Marriott points to airlines.
Thrifty Tip #3: To get started transferring your Marriott Rewards Points into airline transfer partners visit this link.
Bottom Line
Aside from flying Delta or racking up miles through their credit cards, there are some easy ways to transfer points into your Delta SkyMiles account.
Just avoid transferring SkyMiles between Delta accounts unless you absolutely have to.