It doesn't always make sense, but buying miles is a strategy you should consider for unlocking cheaper travel. When doing so, there are a handful of programs whose miles stand out as worth buying.
By now, we hope you've read our guide on when it makes sense to buy points and miles. And if you haven't, I would recommend doing so before reading on.
Here are three of our favorite airline programs that are worth considering if you need some more miles.
Avianca LifeMiles
LifeMiles is the frequent flyer program of Colombia's airline Avianca, and it's worth considering buying their miles. I know what you're thinking: Why buy miles from a South American carrier?
Points and miles aficionados swear by them, myself included, for travel on Star Alliance airlines like ANA, EVA, Swiss and Lufthansa. That's in large part because the airline frequently sells its miles with insane bonuses, at 120% or more.
A current promo running through the end of May has up to a 125% bonus. That's a run-of-the-mill deal for Avianca, but it's still a steal in the points world.
Even at that price, it makes LifeMiles an easy way to book business and first-class tickets for pennies on the dollar. You could buy the miles to book a first-class flight to Tokyo on ANA, one of the world's top airlines, for about $1,400. That ticket would generally cost $12,000 or more.
The same is true for Lufthansa First Class to Europe.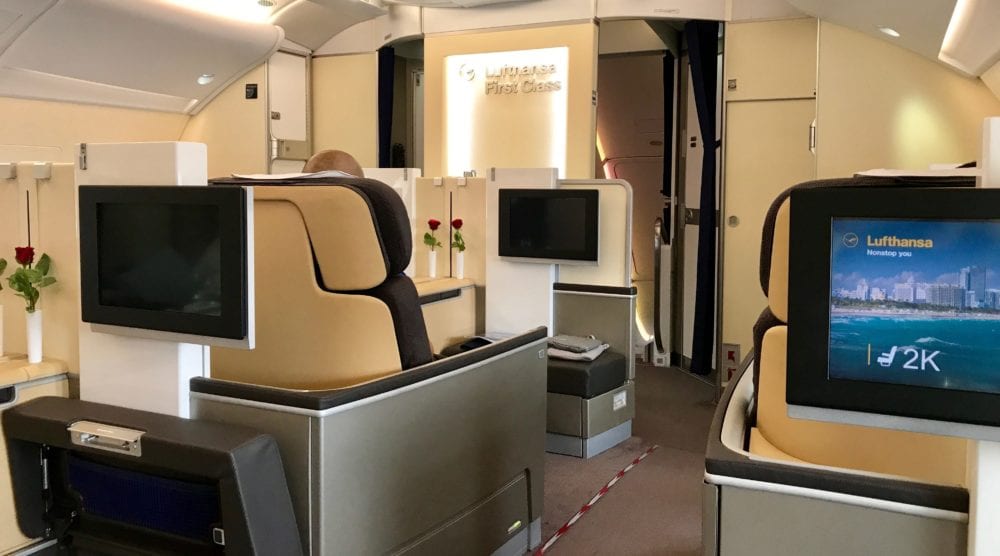 The LifeMiles program is also a transfer partner with both Citi and Starwood Preferred Guest. So you can build up some points there and buy what more you may need for a redemption on the cheap.
Fair warning: LifeMiles' website can be tricky. Booking a flight with the points you've purchased can take a few tries to get a transaction to go through. And the help you'll get on the customer service phone line varies widely agent by agent. Still, there's nothing that some patience can't solve. And at these prices to book a premium cabin fare, that patience is worth it.
The upside is that fees with LifeMiles are insanely reasonable, at around $30 for most flights. And Avianca is among those airlines whose mile purchases are processed as travel. That means you can get 5x points for every dollar you spend by using the American Express Platinum card. Alternatively, use the Chase Sapphire Reserve and get 3 points for every $1.
Starwood Preferred Guest
Starwood points should be a part of any frequent flier's strategy. Especially if you need to top off your account to make an award booking.
They're incredibly versatile, as you can transfer these points to more than 30 airlines (most at a 1:1 ratio). Further, when you transfer in blocks of 20,000, you'll get a 5,000-point bonus no matter which partner you transfer to. The Best part? There is no cap on this. You will receive 5,000 bonus points for every 20,000 points you transfer.
SPG sells points at a discount a few times a year, usually at 35% off. You can generally purchase a maximum of 30,000 a year.
Buying 20,000 points while they're on sale would run you $455. Transfer those points to an airline and you'll have 25,000 more miles. That works out to 1.8 cents per mile – far cheaper than most airlines sell their own miles for.
Thrifty Tip: If you're short on miles in your airline account for a redemption, check SPG's list of transfer partners. If there's a purchase bonus running, it's a no-brainer to buy through SPG instead.
Now, we have to stress that some changes are coming when Marriott and SPG's loyalty programs officially merge in August. However, any points you have with SPG will more or less retain their same value. While some of the transfer partners will shake up, the 5,000 point bonus should remain. Whether buying points after the merger will still make sense remains unclear.
In addition, some airlines offer bonuses when you transfer hotel points into their programs. And while that rarely makes sense for other hotel loyalty chains, it can be a great value for your SPG points – whether you bought them or earned them.
For example, American Airlines has a promo running through the end of May with a 25% bonus on transfers from SPG and other hotel brands. Not only will you get that 25% bonus, but you'll also get the 5,000 extra on transfers of 20,000 or more. That means 20,000 SPG points will become 31,250 AAdvantage miles.
The end result is that it's cheaper to buy SPG points and transfer them to American than it is to buy American miles outright. And that may be the case for many airlines, so it's worth exploring SPG if you need some miles.
Alaska Airlines
You won't see the same eye-popping bonuses on Alaska MileagePlan miles. But its exceptional award chart and great partner airlines make up for it.
Alaska Airlines isn't part of the big three airline alliances, but it partners with outstanding carriers like Emirates, Cathay Pacific, and Japan Airlines. With regular bonuses of 40% or more on mileage purchases – and no limit to how much you can buy each year – you can book them for cheap.
At this price, you could buy the 82,500 miles necessary to book a business class ticket to Dubai on Emirates for less than $1,750. A one-way Emirates business class fare on the A380 – their best – from New York-JFK, Los Angeles (LAX) or San Francisco (SFO) costs $10,000 or more, on average.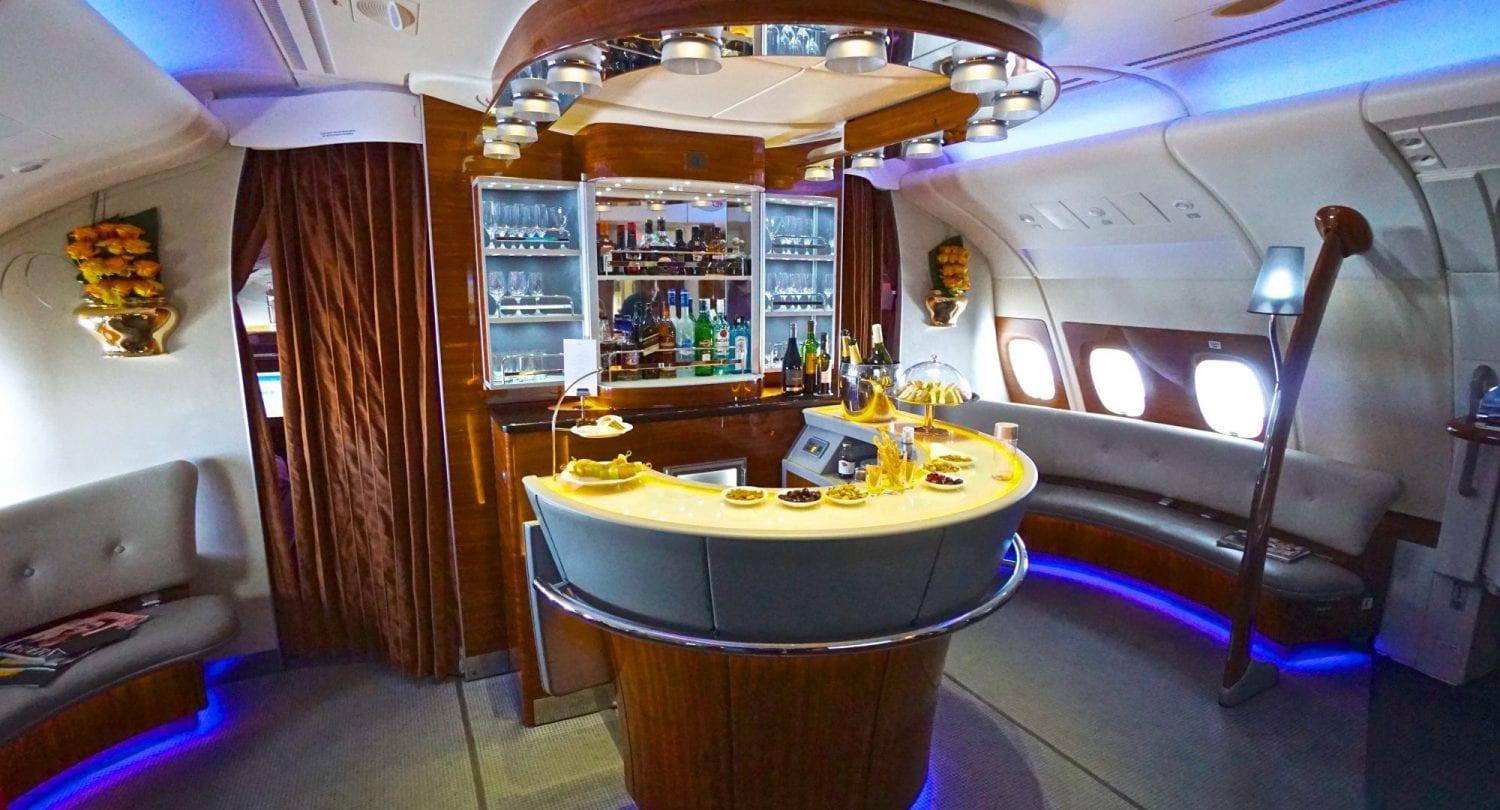 Or you could buy the miles to fly Cathay Pacific First class from the US to Hong Kong. With spacious seats and top-notch lounges at their Hong Kong hub, it's one of the best ways to get to Asia. And it could be yours by buying just 70,000 miles – less than $1,500 with the normal 40% bonus.
You can find cheaper award rates on other airlines. But the combination of a strong award chart and decent mileage sales make Alaska Airlines a potent option.
Bottom Line
Buying miles isn't for everyone. But whether you're topping off an account or buying miles outright for a premium redemption, it's worthwhile to consider.
These three programs are just a flavor of some of the most alluring options when buying miles. Look into the program you want to book flights through to see whether it's an option that makes sense for you.