After two years of COVID-19, international trips are back on the menu for 2022. But just like travel as a whole, the pandemic has reshaped international travel. And it all starts with what you pack for that big trip.
After a half-dozen or so international trips over the last year, I've gotten into a groove when it comes to packing for each trip abroad. Some of the things I make sure are in my bag these days are tried-and-true items, while others are brand new pandemic requirements to get where I want to go – and home – safely.
This isn't an exhaustive packing list, but here are some must-haves for your wallet, bag, and mindset as you head overseas or down south.

Tickets That Can Be Changed or Canceled
Now more than ever, flexibility reigns supreme. So my international travel checklist starts long before I get to packing: It all begins with flights.
Sure, travel feels more certain now than it did just a year ago. But for a big international trip, it still feels like your plans could change at any moment. And that makes booking flights and hotels that can be changed or canceled for free paramount.
These days, I'm only booking main cabin economy fares or higher … none of the cheapest basic economy fares, which can no longer be changed nor canceled, period, on most airlines. By paying about $150 or so more for that flexible main cabin fare, you can change your flights without paying hefty fees if plans change or your destination suddenly closes – or just cancel the flight and get a voucher for the full value of your ticket.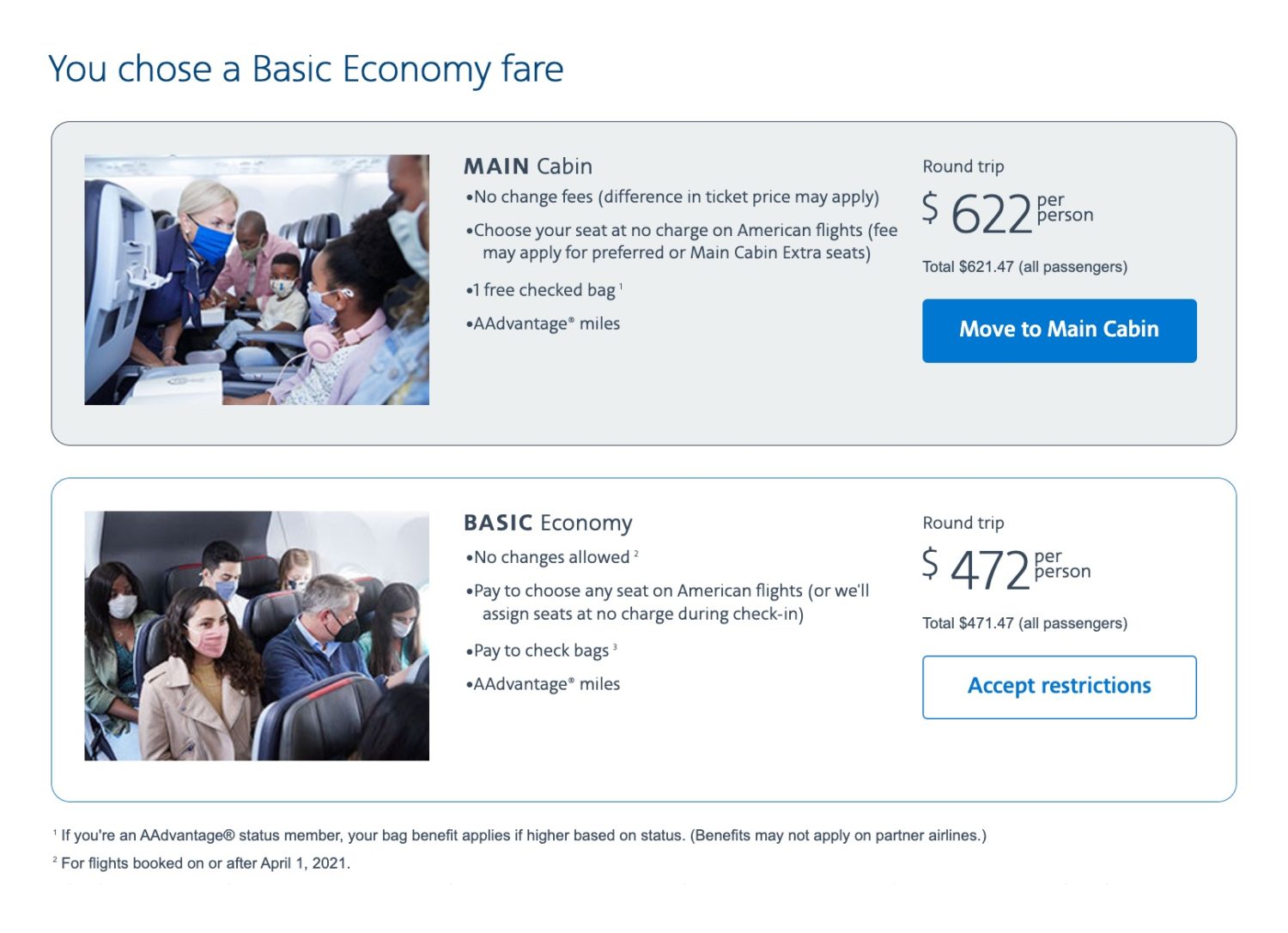 Read more: You Can Still Change or Cancel Flights Free … If You Pay for It
If you ask me, that flexibility is well worth the extra cost. But in many cases, there's an even better way to book: Using some of the points and miles you hoarded throughout the pandemic. That's how I've booked every single international trip over the last year and change.
There are two big reasons I keep turning to my balance of points and miles for international travel. First, these miles aren't getting more valuable as you hang onto them. Airlines are celebrating the return of travel in 2022 in the worst way: devaluations, charging more miles for the same flights as we've seen from Delta, Emirates, and a handful other airlines.
But more importantly, it can be even more flexible to book with miles.
Rather than worrying about using up airline vouchers after canceling trips, many airlines allow you to simply cancel award tickets free and get your miles right back. American and Delta now allow free mileage redeposit, at least so long as you've got a Delta main cabin award ticket. On United, it's free so long as you cancel at least 30 days in advance. You'll get your taxes and fees back, too.
The list goes on. Emirates is allowing free cancellation on award tickets, like a great sweet spot to fly to Europe and back in business class for 90,000 miles. Air Canada Aeroplan is offering free cancellation on all award tickets ticketed by April 30. Other international airlines including Virgin Atlantic, Singapore, and ANA and its Mileage Club have reasonable cancellation fees.
This mindset goes beyond flights, too. I'm only booking hotel rates that can be canceled for a full refund – and that's much easier these days. And even with Airbnb, it's much easier to find flexible reservations thanks to the Airbnb cancellation policy.
A Passport & Vaccine Card
"Passport" and "international travel" are nearly synonymous. You can't have one without the other. But if you're leaving the country, a Centers for Disease Control and Prevention (CDC) vaccination card is practically mandatory now, too.
International travel might be coming back, but the entry rules vary from country to country: Many countries across Europe require proof of vaccination for Americans and other travelers. Some countries around the globe will let you in with just a recent negative COVID-19 test, while others require both a test and proof of vaccination. And then there are some destinations like Mexico, which has been wide-open to travel throughout the pandemic without requirements.
These restrictions are constantly changing – and as the pandemic enters a new phase, many countries are relaxing or dropping entry requirements altogether. Still, it's probably safe to assume you'll need your COVID-19 vaccination card.
Read our country-by-country guide to international travel restrictions!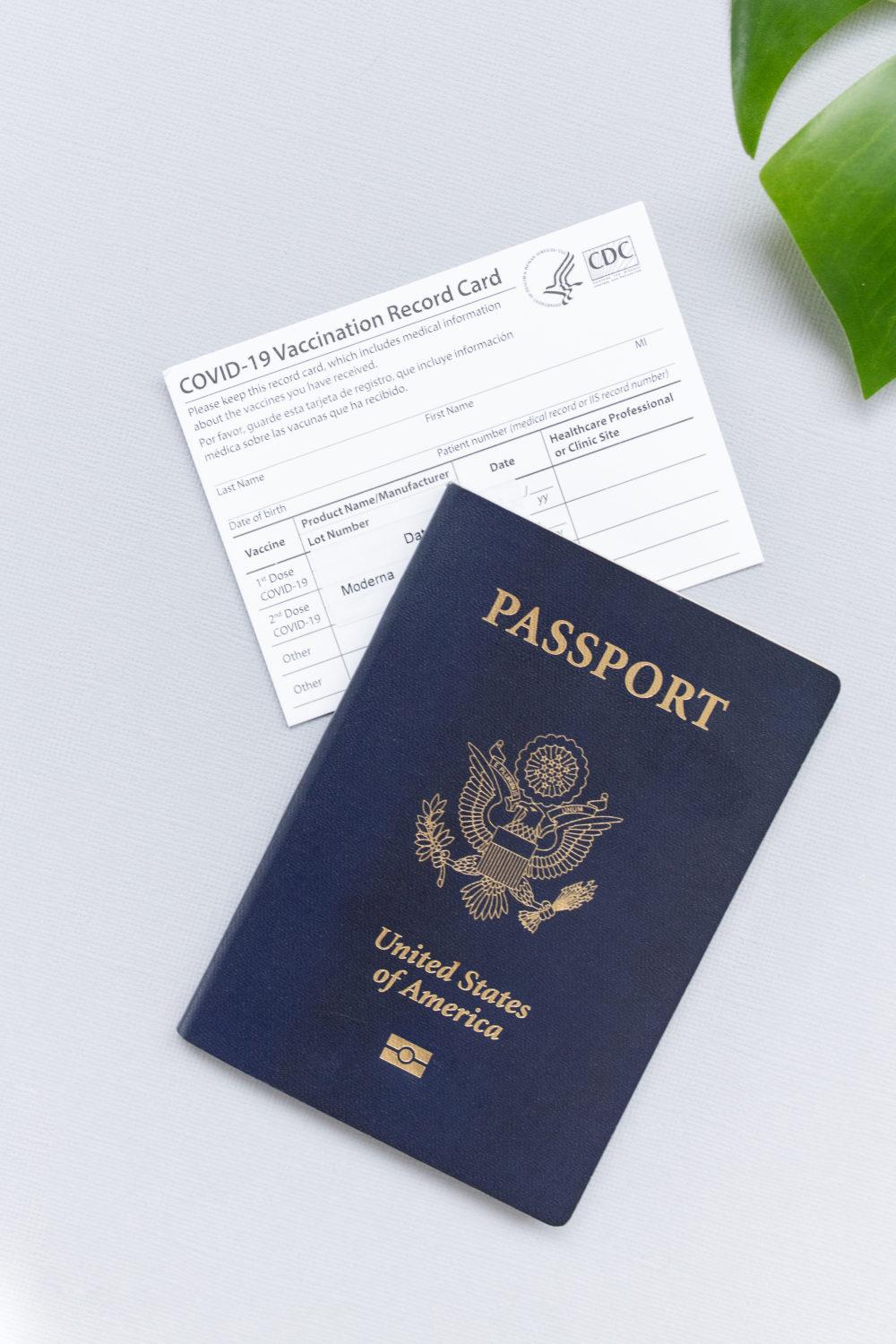 Our paper vaccination cards are flimsy at best, so consider buying a plastic card case to protect yours. Make a digital record of it by snapping a photo and favoriting it in your phone. Or do what I do: Save a digital scan of your vaccination card in your notes folder so you can quickly pull it up as necessary. In most cases, this should be all you need to show to get in almost anywhere – especially restaurants abroad.
Just because vaccination cards are suddenly the most important piece of paper for your travels doesn't mean you can forget about your passport. You won't be allowed into a foreign country – or allowed back into the U.S. – without one. Yet as of 2019, just 42% of Americans held a passport.
They're issued by the U.S. Department of State, and after a recent price increase, they're even pricier now than they were pre-pandemic. A new passport now costs $165 for adults and $135 for children 16 and under. Need it faster amid processing backlogs? You can expedite it for another $60 and then pay another $20 for rush delivery.
Most passports last 10 years – or just five years for minors – so you may need to renew. Renewals cost $130 for adults. On the bright side, the State Department is working to bring passport renewal online starting this coming fall.
Be sure to check your passport's expiration date – and keep in mind that you may need to renew even sooner. Many countries require three to six months validity before your passport expires to allow travel, and others require a blank page or two of passport stamp entries.
To play it safe, make sure your passport is good for at least six months after you depart the country and that you've got at least two empty pages. 
A Credit Card with No Foreign Fees & A No-Fee ATM Card
On any international trip, I've always got at least two cards in my wallet: A good credit card and a debit card I can use abroad without paying extra fees.
There are three important reasons to carry a credit card on your trip: You can earn more points, you'll limit your exposure to fraud, and with the right card, you'll stop paying foreign transaction fees. Luckily, this is a popular feature on more and more travel credit cards. Still, we have some favorites.
The Chase Sapphire Preferred® Card has been a mainstay in traveler's wallets for years thanks to earning 2x points on all travel and 3x points per dollar spent on dining, solid travel insurance protections, and no foreign transaction fees … all on a card with just a $95 annual fee.
The Capital One Venture X Rewards Credit Card is our new favorite travel card, period. On top of a stellar welcome bonus, earning 2x points on every purchase, and great benefits like lounge access, you won't pay foreign transaction fees either.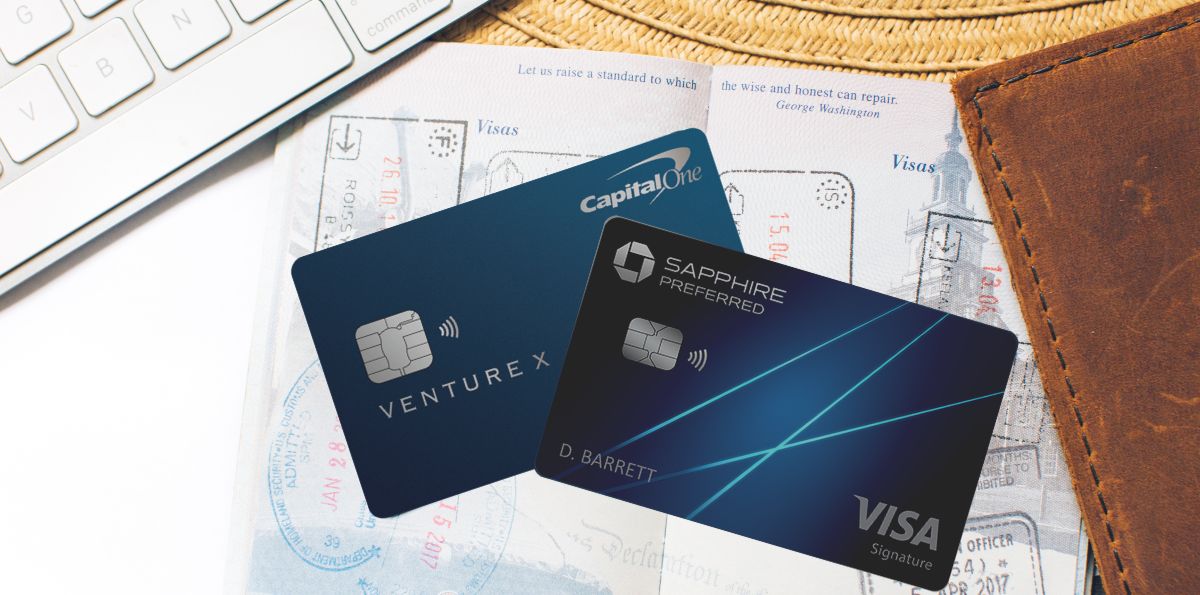 Just beware: Restaurants and stores have another way of getting you. When they ask if you want to pay in USD or the local currency, always pick the local currency. The conversion to USD on these charges is often poor, and since you're not paying foreign transactions, you don't need to worry about it.
But in some places, cash is still king. That's why I've always got my Charles Schwab debit card in my wallet when I head abroad.
It's time to stop paying an arm and a leg to convert your currency at the airport. And please, stop schlepping a billfold full of euros across the Atlantic. Instead, open one of these Charles Schwab debit cards and use it whenever you need cash internationally.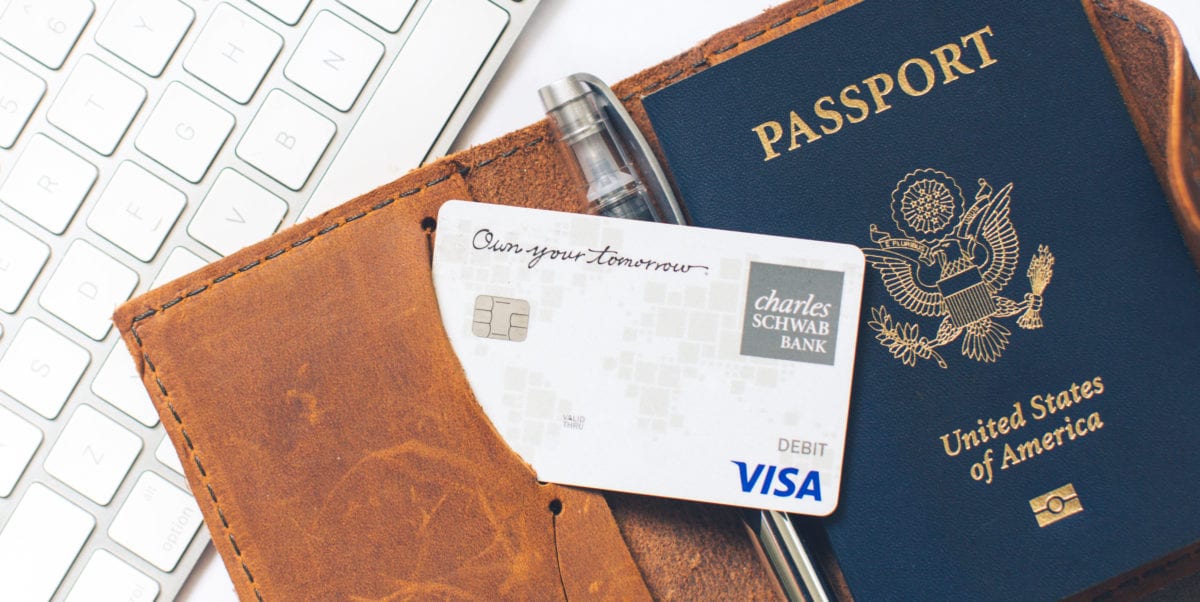 The Schwab debit card allows you to take out cash from any ATM anywhere in the world with and promptly refunds 100% of any withdrawal or ATM fees you pay. This is a foolproof way to avoid international ATM fees and get the best currency exchange rate possible. Schwab reimburses you monthly for ATM fees charged by all outside vendors.
Read our guide on opening an account. Two things to beware of: Charles Schwab will pull your credit score when you apply for the account which will result in a minor ding to your credit score – much like a credit card application. And this process requires you to set up a brokerage account with Charles Schwab.
But there's no need to fund that brokerage account or trade any stocks. And given how much money and heartburn you'll save yourself, it's well worth it.
An International Power Adapter
Staying connected and charged when you head abroad can be a hassle, as countries use different outlets. You'll need an adapter.
But it's time to say goodbye to the days of carrying a four-piece system with different attachments to plug in. There are plenty of single-unit options that allow you to charge your devices no matter where you rest your head.
My new go-to device is the EPICKA Universal Travel Adapter, a compact cube that offers not just a power port, but four USB slots and even a high-speed USB-C port. Unless if you're traveling with heavy-duty electronics, this can be the one-and-done solution for staying powered up on international travels.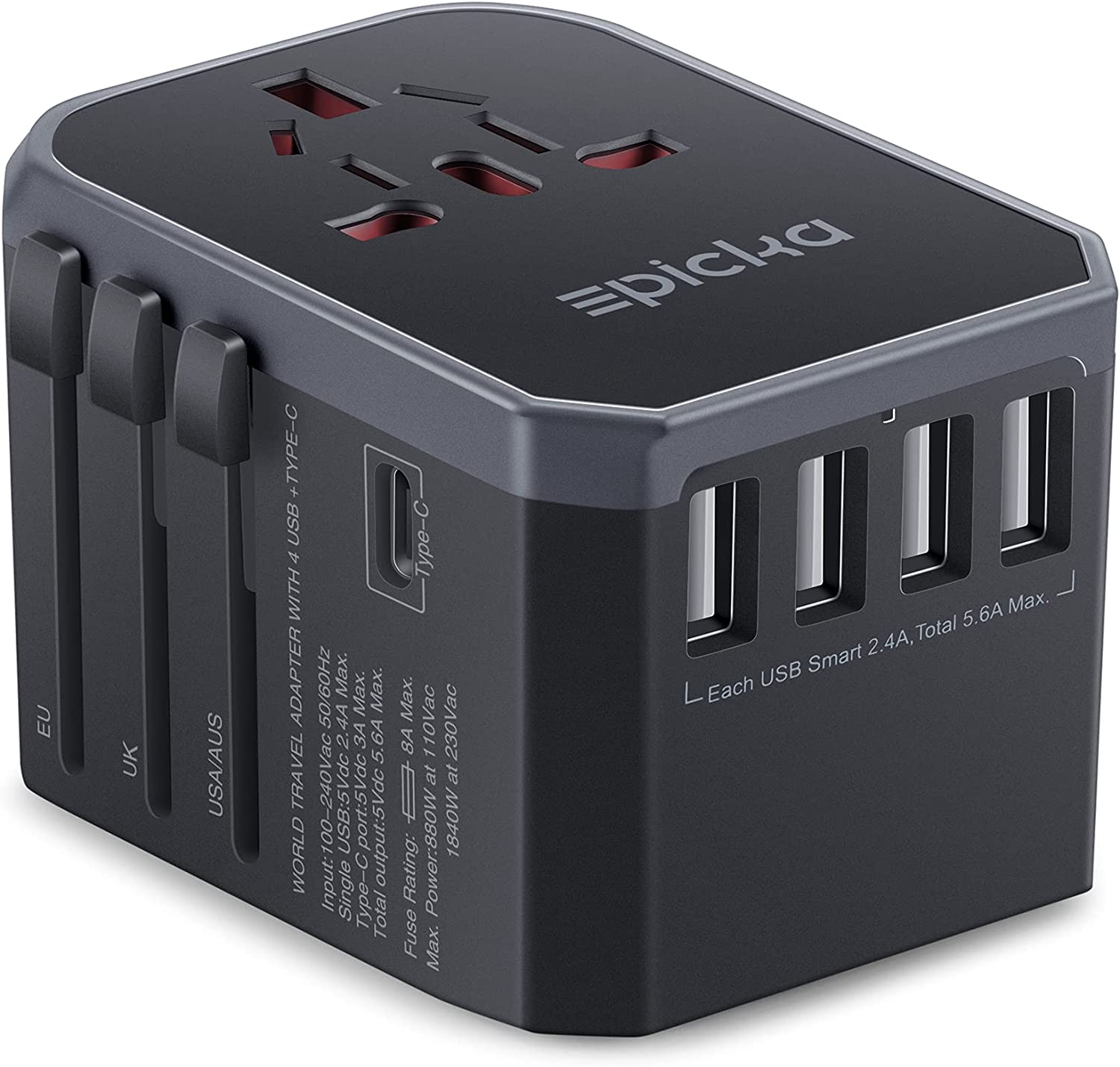 Buy it on Amazon for $22.99
Extra Masks & Lots of Them
With few exceptions, you have to wear a mask on the plane and throughout the airport.
After months of airlines requiring it – and banning flyers who don't comply –  wearing a mask in U.S. airports on flights to or from the U.S. is a federal law. After a recent extension, this requirement remains in place until at least April 19 – even as some international airlines drop masking requirements. And other international carriers could keep masks mandatory for the foreseeable future.
A few airlines may provide you a mask if you don't have one, but that's not something you should rely on. So do the world a solid and come prepared with your own. Just to be safe, pack a few masks – masks shouldn't be reused constantly, and you never know when an elastic band may snap.
The last thing I do before heading out the door for the airport is stick a handful of masks in my backpack, just in case. I like to grab a bunch of surgical masks as well as some high-quality N95 masks. You never know how many you'll need.
At-Home COVID-19 Tests
No matter what your destination requires to get in, one restriction remains in place no matter where you go: You need a negative COVID-19 test in order to fly back home from abroad.
The rules are clear. All Americans, no matter their vaccination status, need a negative COVID-19 test taken no more than one calendar day before flying back to the U.S. 
Nothing has kept international travel at bay more than this testing requirement. The stress of finding a test abroad – and, most importantly, the prospect of being forced to quarantine for a week or more in a foreign country – has scared many travelers off from a big international trip. Despite calls to eliminate this requirement, it remains in place today.
Read more: When Will International Travel Testing Requirements End?
Fortunately, the U.S. has made it a bit easier on international travelers by explicitly allows rapid antigen tests – including select at-home test kits so long as they include a supervised teleheath exam. So for every international trip I've taken since July 2021, I've packed the same thing in my carry-on bag: Two Abbott BinaxNow COVID-19 Home tests.
Despite how much easier it has gotten to find a COVID-19 test abroad, this has emerged as my go-to solution to get a test in order to fly home. I just take out a test, log in to emed.com for an appointment, do a quick test with video supervision, and have a PDF in my inbox with my negative test result. The entire process takes about 20 minutes, total.
I always pack two test kits just in case one is damaged or results in a false negative. You can buy the BinaxNOW tests in packs of two for $69.99 or a three-pack for $99.99 via Optum or a six-pack of shareable tests for $150 via eMed.
There are a handful of other options for at-home tests, including:
Read our full review of using at-home COVID-19 tests for international travel!
Global Entry Card
OK, I don't actually put my Global Entry card in my wallet – unless you're crossing the border by land, you probably won't need it, either.
But now more than ever, Global Entry is a godsend. The last thing you want to do after getting off a long flight back home is to sit in a long line to clear customs and immigration.
This is your ticket through in minutes … and in my experience, Global Entry is even faster than it was pre-pandemic. On each of my last five international trips in the last year, I've hardly stopped walking from the time I got off the plane, headed to the designated Global Entry kiosks, got my slip, and waltzed through customs. In each case, the entire process took less than three minutes.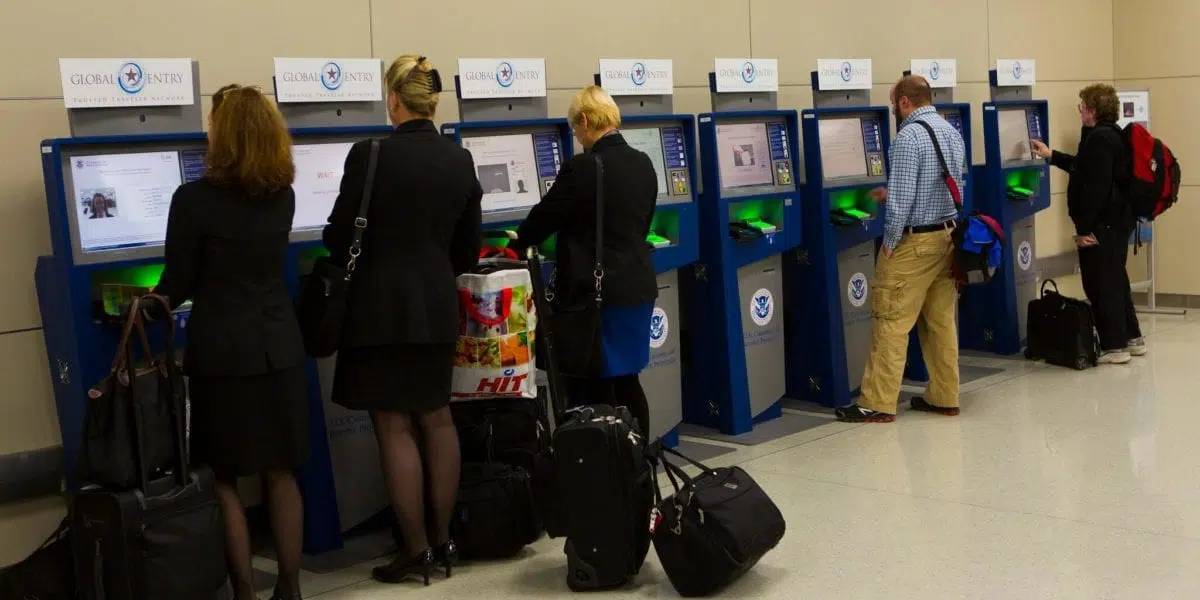 And as a bonus, Global Entry will get you through airport security faster too, as it also includes TSA PreCheck enrollment.
For years, travelers have complained about drawn-out application processes that take months or more, with a long delay to get conditional approval and tough luck securing a final interview to finish up enrollment. More recently, though, things seem to have sped up, with some travelers finalizing Global Entry from start to finish in two weeks – or less.
Read our full guide on getting signed up for Global Entry, from start to finish.
Global Entry normally costs $100 for a five-year membership. But you can make it free thanks to a growing list of travel rewards credit cards that include a credit that covers Global Entry application costs.
Some Extra Patience
Yes, it's cheesy. But it might just be the most important item on this list.
Travel is roaring back, and not without growing pains. Again and again, we've seen airlines across the country and across the globe canceling or delaying flights by the hundreds – if not thousands. These disruptions seem to have become the norm … and they're bound to continue.
As international travel picks up, spring breakers head somewhere warm, and even business travelers make their way back to offices or conferences, it's straining airlines who are eager to carry every passenger possible. Add in some bad weather or air traffic control snafus, and things can quickly unravel with mass delays and cancellations. You need to hope for the best but prepare for the worst.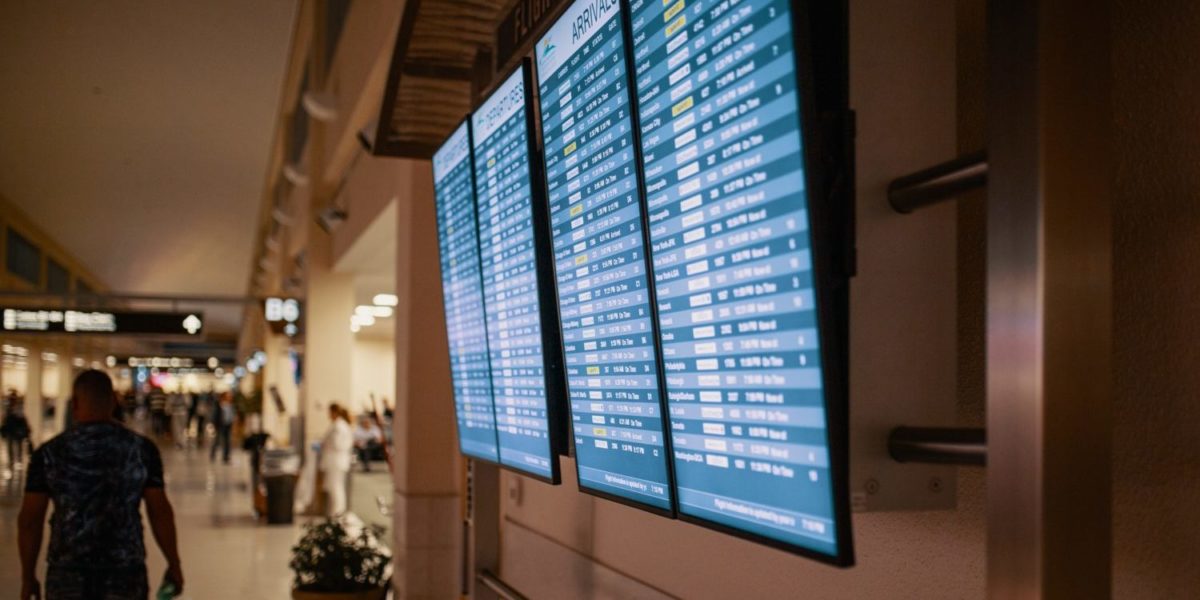 Read more: Airlines Can't Stop Canceling & Delaying Flights – Here's What You Can Do
Take it from me: On my way back from Colombia a few weeks ago, our flight from Dallas-Fort Worth (DFW) was delayed by more than eight hours as a snowstorm held planes on the ground, then our initial crew ran up against workday time limits and had to get off the plane, and then issues with de-icing fluid had us sitting on the tarmac for two hours.
Just last week, an hourlong delay to hop on the flight back to Minneapolis-St. Paul (MSP) after arriving in San Francisco (SFO) from a 13-hour flight from Istanbul (IST) was the last thing I wanted.
It's never fun. Mix in the complexities and stress of longhaul international travel, and it can feel even worse.
But remember: It's not your flight attendants' fault that your flight is delayed. It wasn't the gate agents' decision to cancel your flight. The customer service agent you reach by phone isn't to blame either.
In these situations, kindness and patience goes a long way. Pack some of both, just in case.
Bottom Line
Whether it's your first big international trip in the last two years or you're a long-haul travel veteran, preparing for long trips to a foreign destination can be stressful even in normal times. The pandemic has only heightened the stakes.
Whenever you're ready to travel internationally, add some of these items, services, and strategies to your checklist for your next big trip abroad and it can be relatively seamless.