Europe is a widespread continent with many different modes of transportation. From planes, trains, buses and mass transit, you are always within an earshot of your next adventure.
In this post, we will outline our favorite, budget-friendly European airlines and break down the winners for each category of In-Flight Service, Booking and Check-In, Baggage Fees, Price, and Routes.
Ryanair
Likely the most common European budget airline to US passengers is Ryanair. Ryanair is an Ireland based airline known for their no-frills approach. With Ryanair, you pay for the base ticket, and any other amenity is of cost. We highly recommend if you choose flying with Ryanair, that you only bring a carry-on (it is free), and spend a little extra to get the priority check-in/boarding.
On Monday, August 24th, Ryanair announced new rules for carry on luggage. Up until then, you were allowed to bring two items of hand luggage on board (personal item like a backpack and a carry on bag), under the new rules, only those with priority boarding can bring both of them into the cabin. If you don't have priority boarding, the larger bag will be taken at the boarding gate to be put into the hold, at no extra charge, even if this is the only bag you're traveling with.
It is also imperative that you check in for Ryanair flights online. Not doing so and checking in at the airport will result in paying a hefty fee. Mr. TT made this mistake a few years back and had to pay 250 Euro. Also, many of the European airports will only have a few Ryanair check-ins, and with it being such a popular airline, you don't want to be waiting in the long check-in lines.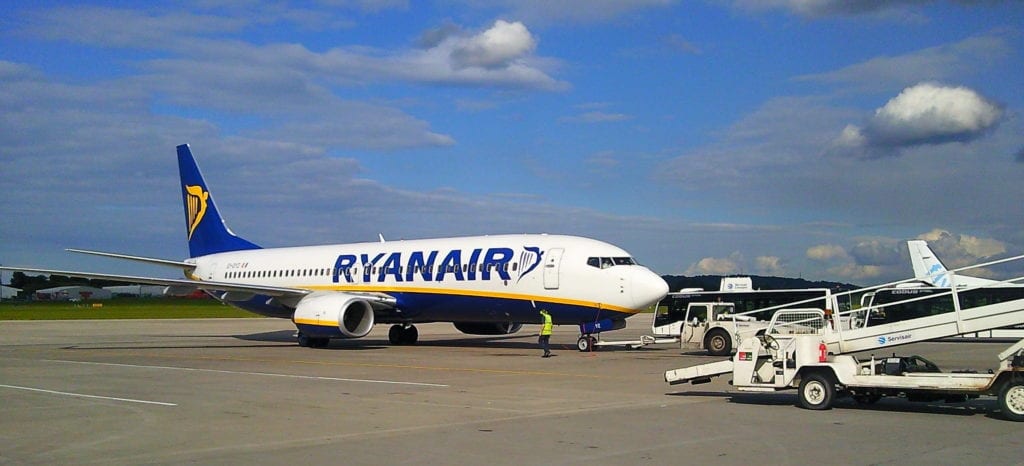 Wizz Air
Known for their bright pink exterior, Wizz Air has routes to many smaller European countries and cities. In general, the seats are not as comfortable as other European airlines we have flown. However; we purchased the extra package with priority boarding and our experience was smooth sailing.
We have purchased this same package on other budget airlines but found Wizz Air to have quicker lines, less waiting, and better customer service. Overall an average budget airline.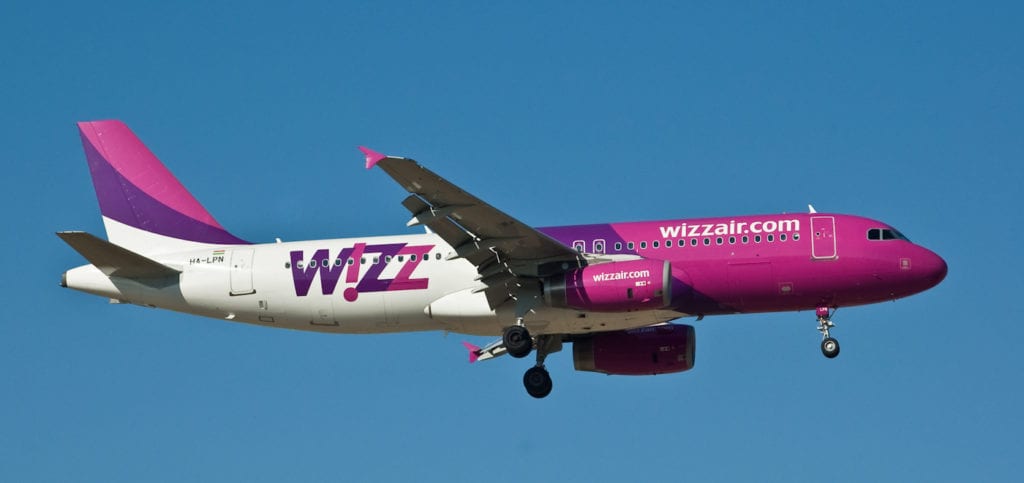 Norwegian Air
Nice and friendly staff with many routes which extend beyond the European country lines. They even fly to 15 different US destinations (New York, Los Angeles, Chicago, etc.), which is a rarity for a European budget airline.
Norwegian Air was just recently named, by SkyTrax, as the world's best long-haul low-cost airline and the best low-cost airline in Europe for 2018. We make this the budget airline of choice if possible while traveling throughout Europe.
Flying Norwegian Air does not feel as if you are on a budget airline other than the low pricing. Lines are not rushed, there are fewer advertisements, and the experience is much less chaotic. 
Easy Jet
Known for their Iconic orange lettering and pattern, EasyJet has been one of the top European airlines for years. EasyJet is known for their easy booking and check-in process which makes them a winner in many travelers books.
We have flown Easy Jet once, but the experience stayed with us. From the moment we booked, we felt as if our travel was taken care of. Their easy to use scan options, paperless ticketing, and live tracking made budget travel less stressful.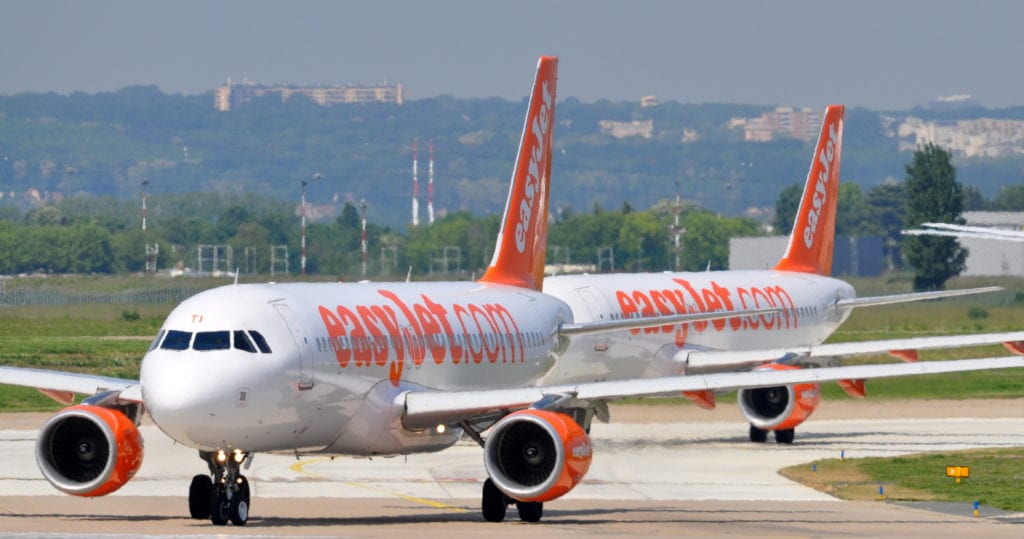 Category Rankings
In-flight Service: With many of these budget airlines being so similar, it is the small things that count and make your experience great. In our book, Norwegian Air takes the cake for service in-flight. No, you don't get anything for free, but the flight attendants are quite friendly, and the planes tend to have the most comfortable seats and leg room.
Winner: Norwegian
Booking and Check-In: Booking and check-in easily goes to EasyJet. The booking and check-in process is nice and easy through their app. This is a rarity for a budget carrier. Notably, through the Apple App store, the app has a 4.7 out of 5-star rating.
Winner: EasyJet
Baggage fees: With many of these budget airlines, most of the fees you will incur to fly tend to be quite similar. However, we have found that routinely Ryanair tends to be the most consistent fee, between $25-$30 for a checked bag. If you are willing to pay that, we recommend you spend the extra $5 to get priority boarding as most of the planes have a minimal amount of room for luggage.
Winner: Ryanair
Price: This is a tough one to rate as there are so many different variables that play into the situation. Also, all of these airlines mentioned are "budget", so the price is the number one thing that they compete on. I am saying this as there really is no winner in this category.
In general, if you are in Europe, you will not have to worry about the price of the airlines. We recommend looking at other attributes, like the others we rated, to make your decision on which airline to fly.
Be sure to read what is included when booking with a budget airline, and weigh out the convenience costs, such as priority boarding. Every time we have flown a budget airline we have paid the extra $20 to have priority and it has always paid off.
Winner: All Way Tie
Routes: Norwegian Air, as stated before, has a rarity for a European budget airline in that they have a massive route network that extends to the US. Besides this, they reach many of the same major destinations in Europe, as well as owning the air over Scandinavia. We have found that Norwegian Air gives you more destination options throughout Europe, and why we have picked them as the winner for the best routing.
Winner: Norwegian Air
Bottom Line
In the end, budget airlines are just that, budget. Do not expect the quality or the service of larger full-service airlines. You will need to pay for early boarding, in-flight drinks or snacks, and any baggage over one small carry-on. Do not let that deter you from the great savings though.
These budget-friendly European airlines have their pros and cons but will do the most important job of getting you to your destination. We recommend flying budget once you are in Europe as they are cost-effective, convenient, and generally a great experience.