Mrs. TT and I flew back home from Europe earlier this year on Air Berlin's A330-200 Business Class product. Air Berlin is Germany's second largest airline, and is a partner with American Airlines. Award flights on Air Berlin can be booked directly on American's website for as little as 20,000 miles one way. We both redeemed 50,000 American AAdvantage miles for the flight from a prior 50k AAdvantage credit card offer in 2014. If we paid cash for this flight, it would have cost over $2750 one-way! Business class award flights are an excellent way to maximize your point potential, and it's a hell of a lot better than riding in back.

Seats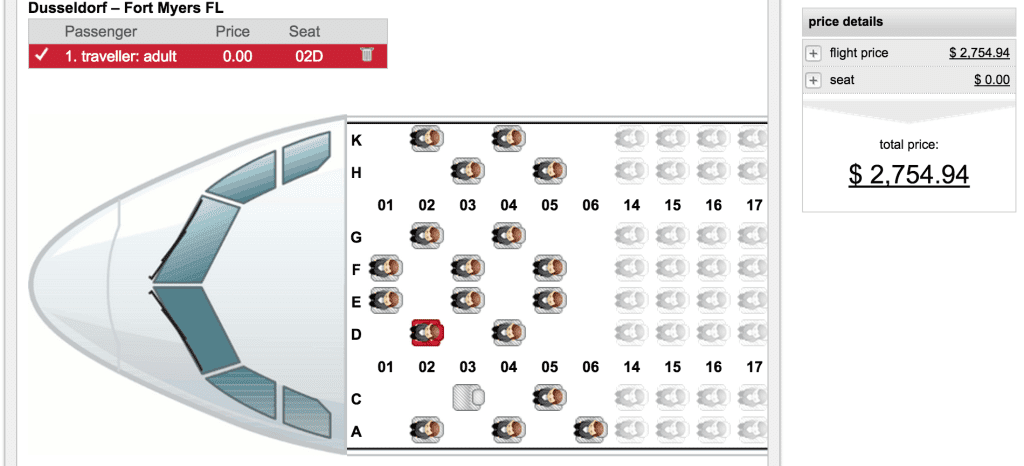 Business class consists of 19 lay flat seats in a 1-2-1 layout. Each seat has direct aisle access, so you don't have to climb over anyone to get up  and walk around. Each seat is equipped with a 15″ HD entertainment system, headphones, power plug-in for laptops, usb charging ports, and a massage function. The massage function came in handy over the 9 hour flight back home. The movie and TV selection was adequate but nothing special.
The Air Berlin A330-200 Business Class seats were introduced in 2013 and 2014, so they are still relatively new. I'm just shy of six feet tall and the seats provided enough room when in lay flat mode. If you're over six feet tall you may find yourself a little cramped.
Mrs. TT and I were seated in seats 1F/1E, which is a cozy pod you probably wouldn't want to share with anyone you didn't know. As always, I'd recommend consulting Seatguru before booking any flight. Seatguru advises you to avoid 1F/1E, but they were the only seats left so we took what we could get. The seats were very close to the galley and it did get noisy at multiple points during the flight, but it wasn't anything a couple glasses of champagne couldn't fix.
If you are flying solo I'd recommend snagging the 13 other seats that are not in pods. The odd-numbered seats offer window views and more privacy.
Food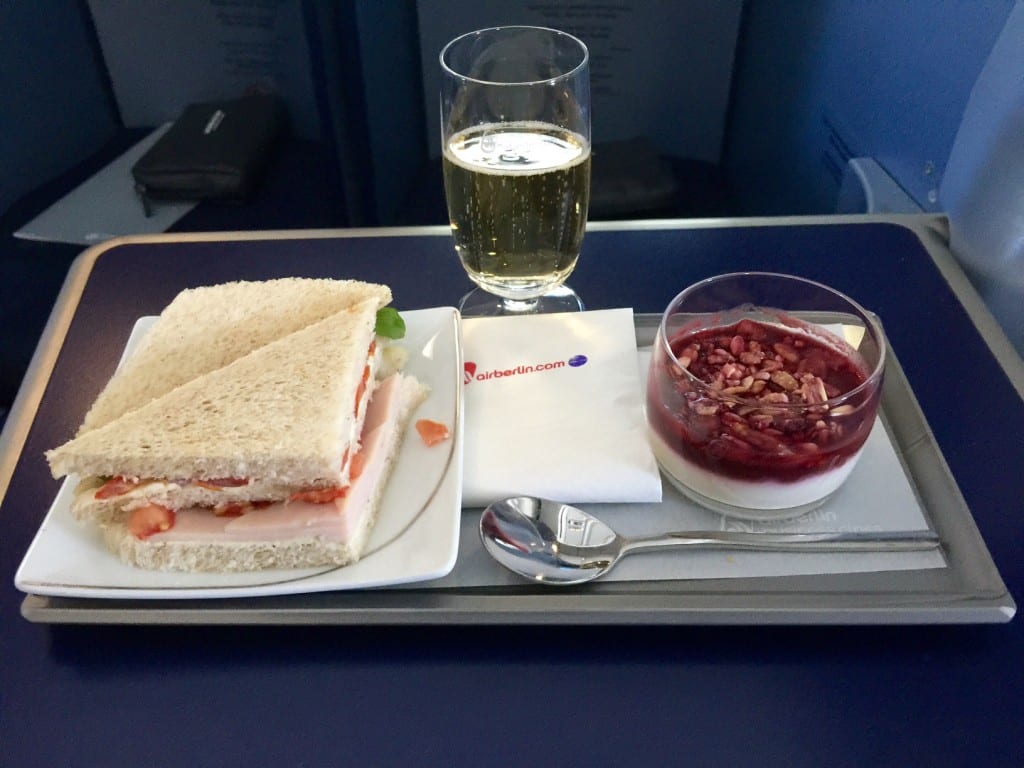 Overall, the meal service and food quality were above average. The Air Berlin signature cocktail was mediocre but we just ordered up more champagne and we quickly forgot about it. Food service was quick, efficient, and generally delicious.
Amenity Kit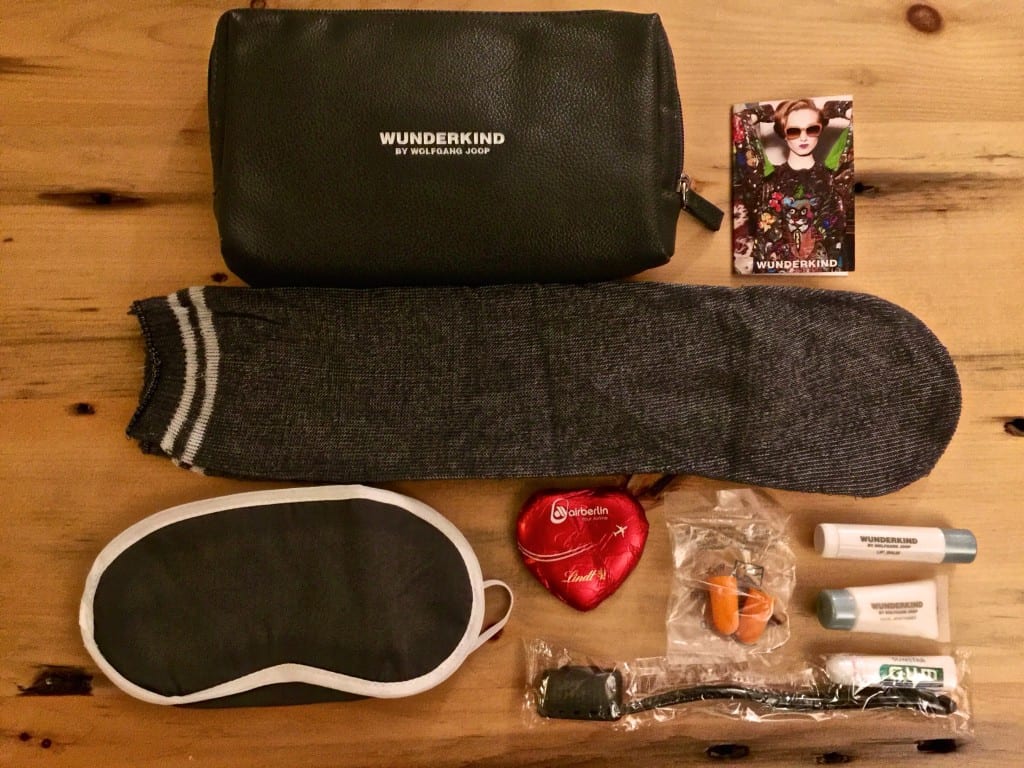 The Wunderkind amenity kit by Wolfgang Joop contained compression socks, eye mask, lip balm, ear plugs, toothbrush, and a Lindt chocolate.
Bottom Line
Flying Air Berlin business class was generally satisfactory and both Mrs. TT and I were impressed by Air Berlin. We had low expectations since Air Berlin is a low-cost airline, so we expected no frills, but the food and hard product were pretty good. The service was also excellent which made for a great flight. Air Berlin is adding direct flights from DFW and Boston to Dusseldorf in May '16 so I wouldn't be surprised if we find ourselves flying the Air Berlin A330-200 Business Class product again. Flying Air Berlin with AAdvantage miles is one of the cheapest ways to get to Europe with points. Starting in May '16 you can fly direct from DFW or Boston to Dusseldorf for only 50k AAdvantage miles + $5.60 in Business Class!