After years of sitting on the sidelines in the travel rewards card market – dominated by banks like Chase and American Express with points you can transfer to hotels and airlines – it looks like Wells Fargo is finally looking to get in on the action.
Last month, Doctor of Credit flagged a notice buried in cardholder's statements indicating the bank's travel-focused Wells Fargo Autograph℠ Card will soon get a new redemption option: Transferring points to participating partner loyalty programs. That notice didn't spell out which airlines, hotels, or other travel programs Wells Fargo cardholders would be able to transfer points to.
And that initial disclosure stated the ability to transfer Wells Fargo points would take effect Nov. 15 – a date that has come and gone without this feature coming online. So what gives?
More recent credit card statements and reports via Reddit indicate that the launch of Wells Fargo transfer partners has been pushed back until Dec. 10. If and when it happens, this will be a welcome addition to the travel rewards landscape and should bring some much-needed attention to the surprisingly well-rounded Wells Fargo Autograph Card.
Let's take a closer look at the Wells Fargo Autograph Card, what we know so far, and what might be coming.
Looking for a new travel rewards credit card? Check out our monthly list of all the best offers! 
Wells Fargo Autograph Card Overview
Honestly, I'm wondering: Why doesn't the Wells Fargo Autograph Card get more attention?
It comes with a decent welcome offer, lots of useful bonus earning categories, and best of all it doesn't even charge an annual fee. Earning 3x points on everyday expenses like dining, gas, and travel means you shouldn't have any trouble racking up more points on your ongoing spending.
But unlike many other travel rewards cards, the Autograph Card doesn't come with much in the way of travel protections. You'll get secondary car rental coverage, but nothing for trip delay and cancellation protection, or lost luggage reimbursement.
However, the card does come with up to $600 in cell phone protection (minus a $25 deductible) and it includes a roadside assistance benefit – similar to what you'll find on cards from Chase and Capital One.
Here's a closer look at all the card has to offer:
bonus_miles_full

Earn 3x points at restaurants, including take-out, catering, delivery services, and more.
Earn 3x points on travel, including airfare, hotels, rental cars, cruises, campgrounds, and more.
Earn 3x points at gas stations and electric vehicle (EV) charging stations.
Earn 3x points on transit, including subways, ride shares, parking, tolls, and taxis.
Earn 3x points on popular streaming services like Hulu, Spotify, YouTube TV, Disney+, and more. Please note: Netflix is not currently included.
Earn 3x points on phone plans, including both cell phone and landline providers.
Earn 1x points on all other purchases.
Cell Phone Insurance: Get up to $600 of cell phone protection against damage or theft. Subject to a $25 deductible.
Foreign Transaction Fee:

foreign_transaction_fee

Annual Fee:

annual_fees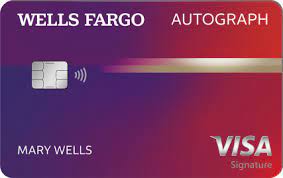 Learn more about the Wells Fargo Autograph℠ Card.
What Should We Expect
There's been a lot of speculation since it was first rumored that Wells Fargo would be adding travel partners and quite honestly, that's all it is – speculation. But that still won't stop me from doing a little bit of educated guessing myself …
Many have hoped that since Wells Fargo issues the *Bilt Mastercard*, we'll see a similar set of transfer partners to what Bilt offers. I hate being a pessimist but that seems highly unlikely to me.
Bilt offers arguably the most valuable set of transfer partners of any bank or loyalty program with popular domestic airlines like United and American amongst the ranks – and they even have Hyatt, IHG, and Marriott as hotel partners. To see Wells Fargo debut with that strong of a transfer partner stable would be surprising … especially for a card that doesn't even charge an annual fee.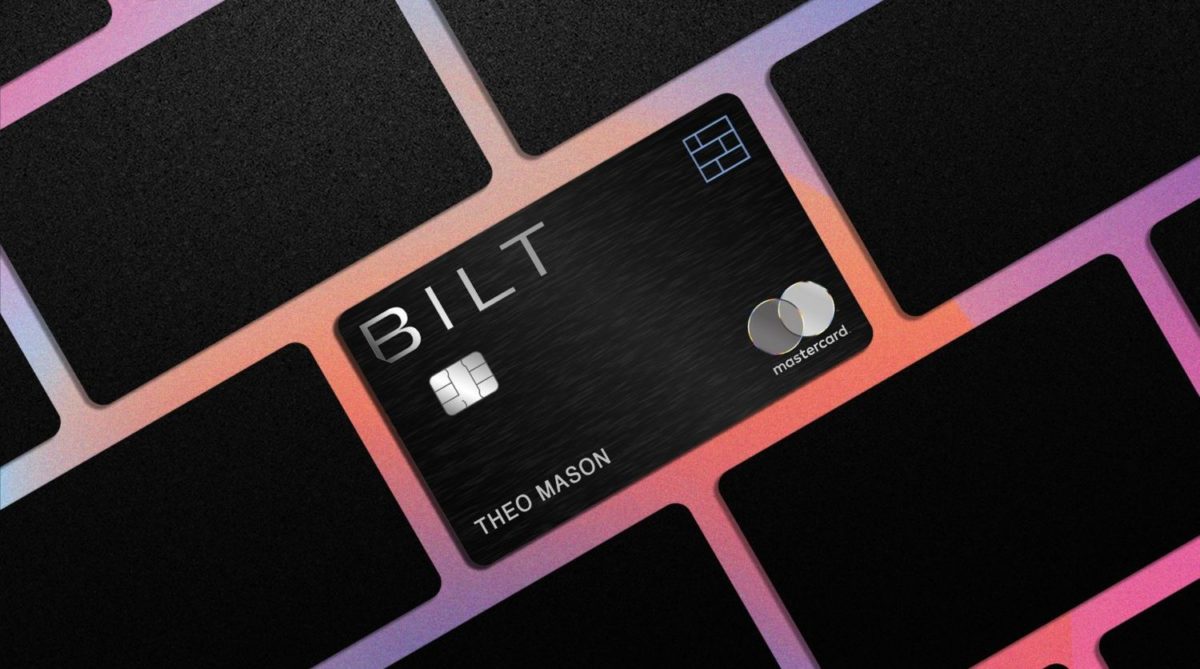 Not a renter? Here's why the Bilt Card still deserves a spot in your wallet! 
But the biggest reason why I don't see Wells Fargo having the same set of transfer partners is that Bilt operates its own loyalty program and has acquired all these partners on its own – most of which was done long before Wells Fargo and Bilt teamed up to issue the credit card.
I think a far more likely scenario is that we see Wells Fargo partner with airlines and hotels that currently have relationships with multiple banks. And there are plenty to choose from.
It would make perfect sense to see Virgin Atlantic in there, as they currently partner with all the major banks. Another likely candidate would be Air France and KLM's joint loyalty program, Flying Blue. Like Virgin, Flying Blue currently partners with all the major banks, so this would be a logical move as well.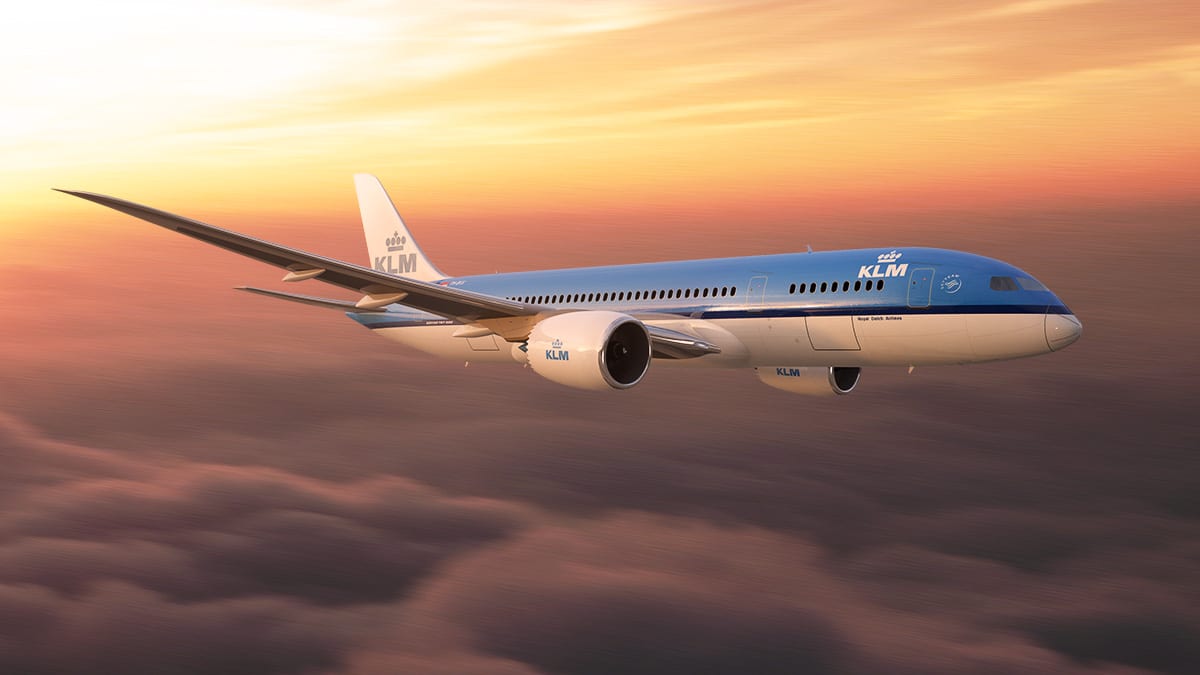 It also wouldn't shock me to see other familiar transfer partners like British Airways, Iberia, or even Qatar – all of which share Avios as a mileage currency.
On the hotel side of things, one brand in particular stands out to me as a no-brainer: Choice Privileges. Wells Fargo currently issues the Choice co-branded cards, so it would make all too much sense to include them as a transfer partner. Outside of that, I could also see Wells Fargo working with the likes of IHG or even Wyndham.
Why It Matters
Cards like the *chase sapphire preferred* and the *capital one venture card* have been wildly popular with travelers for years. And that's not just because of how easily you can earn rewards with them and easy ways to redeem them, but because they also give travelers an avenue to squeeze even more value out of them by transferring points to travel partner.
The Wells Fargo Autograph Card is already a really strong card for earning points and one that's worth using for a good chunk of your everyday spending. But the problem is those points don't get you as far as Wells Fargo's competitors.
Whether you're redeeming them for gift cards, cash back, statement credits, or travel, each point is currently always worth 1 cent apiece. Without transfer partners, Wells Fargo doesn't offer Autograph cardholders a path to stretch that value.
Here's an example of how adding the option to transfer Wells Fargo points could make them even better.
Let's say I'm looking to book a trip to Europe for early next year. I could currently use the points I've earned on my Autograph Card to offset the cost of that flight at 1 cent per point. So if my ticket cost $588 for the roundtrip, I'd need to use 58,800 points in order to get that ticket for free.

Now, let's assume Wells Fargo does, in fact, add Virgin Atlantic as a transfer partner. Virgin Atlantic partners with KLM, which opens up one of the cheapest ways to book a flight to Europe with points. Instead of booking those flights with my points straight through Wells Fargo, I could transfer points to Virgin Atlantic to complete an award booking … for as low as 30,000 miles roundtrip!
That's a savings of nearly 30,000 points! With an award booking, you're still on the hook for taxes and fees, so you'd still need to pay $90 out of pocket. But unlike redeeming directly through Wells Fargo, this award ticket booked Via Virgin Atlantic is a standard economy award ticket – not basic economy. Plus, since Wells Fargo Rewards can also be redeemed as cash back, you could cash out 9,000 more points to cover the taxes and fees.
No matter what, you'd wind up saving at least 20,000 points booking through a transfer partner, getting more value out of the points you're redeeming. And that's why having the option of transferring points to travel partners could be a win for Wells Fargo cardholders: It turns something that was previously worth a penny into something more valuable.
The more options to redeem your points, the better.
Bottom Line
While it's unclear exactly when or what it will look like, it seems certain Wells Fargo will give Autograph cardholders a new way to redeem their points: transferring them to travel partners.
Exactly which travel partners Wells Fargo will add remains a mystery, it's undoubtedly good news for anyone who currently has the card. In fact, it could easily lead to more people adding the card to their wallets, too.