Last week, Capital One made a huge splash by officially launching the new Capital One Venture X Rewards Credit Card. With a huge welcome bonus and great travel perks for an affordable annual fee, it's without a doubt the most exciting new travel rewards credit card we've seen in the last five-plus years.
But with any new credit card, there are plenty of questions to answer. And all the points and perks in the world don't mean a thing if you can't actually get approved for the card. So who is eligible to apply for the Capital One Venture X card, anyway?
Like every bank, Capital One has its own set of rules and restrictions that you'll need to be aware of if you are thinking about applying for the brand new Venture X Card – or any Capital One card, for that matter. There's no one-size-fits-all answer, and there are a lot of factors that go into approval decisions for credit cards: credit history and credit score, income, open credit accounts, and much more. Capital One is notoriously secretive about exactly what it takes.
But we've managed to learn a lot about what it takes to get approved for the new Venture X card since it officially launched last week. So let's break down everything you need to know before applying for the Capital One Venture X Card.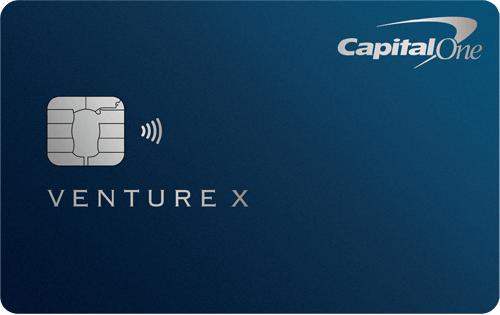 Click Here to learn more about the Capital One Venture X Rewards Credit Card.
Capital One Venture X Application Restrictions
Capital One doesn't officially publish any restrictions around getting approved for their credit card products.
But enough data points and trends have emerged over the years to give us a bit of information that can help get you approved for a Capital One credit card. And some recent experiences with the new Venture X suggest it may be easier than many travelers expected.
Do You Have Other Capital One Credit Cards?
Capital One typically restricts consumers from holding more than two personal credit cards issued by Capital One at any given time. Co-branded credit cards, like the Capital One Walmart Card, and business cards like the Capital One Spark Miles for business cards are excluded from this count.
But that means if you currently hold the Capital One Venture Rewards Credit Card and the Capital One Savor cards, for example, you may not be eligible to apply outright for the new Venture X Card. But that's not a hard-and-fast rule: We've heard of some travelers getting approved for this card despite already having two or more Capital One cards.
Still, it's a good rule of thumb to keep in mind.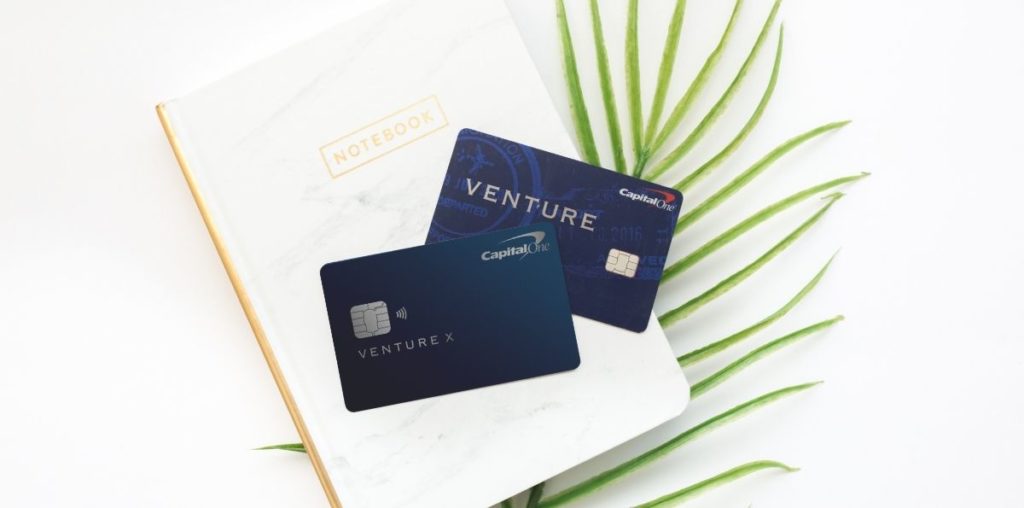 Already got a Capital One Venture Rewards Credit Card? Don't worry. Capital One said in an interview with Thrifty Traveler that current Venture cardholders will be eligible to apply outright for the new Venture X Card. There's no restriction holding both cards at the same time, though you may not want to keep them both long-term.
Related Reading: Already Got a Venture Card? Check Out the New Capital One Venture X
Have You Recently Been Approved for Another Capital One Card?
If you have applied and been approved for any other Capital One credit card within the past six months, it's likely that any new credit card application will not be approved.
There are, of course, exceptions to this rule. But generally speaking, keeping your Capital One application and approval history clean for at least six months will give you the best chances of getting approved.
Capital One's sensitivity has also gone beyond just Capital One's credit card applications. Historically, recent credit inquiries seem to be a factor when deciding your approval fate. That includes inquiries from other banks.
Generally speaking, it will be in your best interest to limit any and all credit inquires from all banks (not just Capital One) for at least a few months before you decide to apply for the Capital One Venture X card.
Capital One Venture X Card Credit Score: What Score Do You Need?
Capital One has indicated that you will need an excellent credit score to be approved for the Venture X card. That means those with a credit score above 740 will have the best chances of being approved.
However, since applications have been open, we have seen reports of travelers being approved for the card with credit scores in the "Good Credit" range between 700 to 740.
That being said, if your score is under 700, you're better off working on getting that score higher before applying for the new Venture X Card.
Read More: How to Get Your Free Credit Report and Understand Your Credit Score

One thing to note when you are applying for Capital One Credit cards? They are one of the only credit card issuers that pulls credit history from all three credit bureaus (Equifax, TransUnion, and Experian). That means if you have your credit report frozen at any of the three credit bureaus, you'll need to remove the freeze before you decide to apply.
Is Chase's 5/24 Rule a Factor for Venture X Approvals?
Capital One isn't unique in the fact that they have specific rules and restrictions around their credit card applications. Take Chase, for example, with their notorious 5/24 rule. If you're not familiar, the Chase 5/24 rule is a hard and fast restriction rolled out years ago in order to limit card applicants from opening credit cards for the sole purpose of earning the bonus rewards.
Here's what it boils down to:
If you have opened five or more credit cards in the past 24 months from any bank (not just Chase cards), you will not be approved for Chase credit cards, regardless of your credit score or history with Chase bank.
The rule does not count credit inquiries, but rather card products you have applied and been approved for.
Historically, many data points suggested that Capital One had a 5/24-like rule of their own – though the exact number of cards remained somewhat of a mystery. However, being under Chase's 5/24 rule was generally a good idea if you were looking to get approved for a Capital One credit card.
But through the first week of Venture X applications, the 5/24 rule doesn't seem to be much of a factor. We've heard from readers both below and well above the Chase 5/24 rule who received instant approval for the Venture X card.
It appears that as long as you meet the other requirements laid out above, Chase's 5/24 doesn't appear to be impacting Venture X approvals. That said, too many recent credit inquires could harm your chances of approval.
What If You Get Denied for the Capital One Venture X?
Even if you meet all the requirements laid out above and have enough income to generally support a credit card approval, getting approved is still not a guarantee. Welcome to the world of Capital One.
In fact, we've heard from many readers who were mystified at why they were not approved for the Venture X Card. And that includes myself.
On the same day that applications launched, I jumped at the chance to apply for the Venture X Card. To me, it's an absolute no-brainer for anyone who spends money on travel each year. And I figured I'd be a shoo-in for instant approval.
At the time of application, My credit score was 798, and I never carry a balance on any of my cards. I haven't had any credit inquiries since May, and I have only one Capital One Credit card – which has been open for many years. What's more, I am currently 4/24 as it relates to Chase's 5/24 status. With everything we know about Capital One's approval standards, I should have been a lock. Many others in a similar situation got the card.
Yet I was denied. That just goes to show you that it remains unpredictable. Capital One indicated I would be receiving a letter in the next seven to 10 business days with an explanation.
Normally, I always suggest calling the bank's credit card reconsideration phone line right away – the reason for getting declined could be something simple, or the bank just might need more information from you.
But Capital One operates differently. I called their credit card reconsideration phone line on two different occasions and both times I got the same answer: They couldn't tell me why my application was denied, and I'd need to wait for my letter in the mail. Only then can I go through the reconsideration process in hopes of turning my denial into an approval.
Remember that even if you don't get approved, you can always apply again in the future. Outside of your credit score taking a temporary hit of a few points, getting declined for a credit card isn't going to have much of a long-term impact.
Hopefully, Capital One's letter will have guidance on why I wasn't approved and allow me to get them to reverse the decision via reconsideration. If not, I'll have more information for when I can apply again.
Bottom Line
Historically, Capital One has been strict and secretive with who they approve and who they don't approve for their credit cards. But through the first week of applications, it appears that the Capital One Venture X application requirements may be looser than we have previously seen from the bank.
Follow these tips and make sure you check these boxes before you apply for the Capital One Venture X Rewards Credit Card.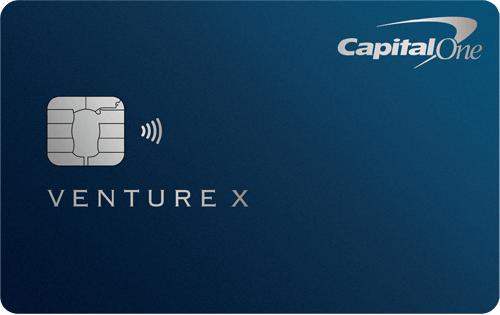 Click Here to learn more about the Capital One Venture X Rewards Credit Card.