Delta has repeatedly tried (and largely failed) to tackle overcrowding at its most popular Sky Clubs across the country with round after round of new access restrictions. But the airline isn't done yet.
In an interview with The Points Guy published Tuesday, Delta's top executive in charge of Sky Clubs made clear they're studying additional changes to Sky Club entry rules, saying "there'll be more to come as soon as we are ready."
"We continue to work with our partners and continue looking at this issue. It's not a done issue," said Claude Roussel, the managing director of Delta Sky Clubs. "We have to continue making progress. Our guests are telling us that. They're telling us: 'Listen, we love the clubs. You need to fix the crowding.'"
Get more travel news to your inbox – sign up for our free daily newsletter!
Roussel didn't set a timeline for when additional changes could be coming nor tip his hand on what policies could be tweaked – though it seems clear that Delta and American Express will finally target the growing number of travelers getting into the lounge using credit cards like *amex platinum card*. American Express made an initial move that could ease crowded lounges last week by drastically raising the cost of adding authorized users to the Platinum Card.
But after more than a year of lines out the door of Sky Clubs at the carrier's busiest hubs, Roussel's comments Tuesday make it crystal clear that more changes are on the way for who can get into Delta's lounges.
"We don't want to see lines in our clubs. That's not the experience we want to create," he added.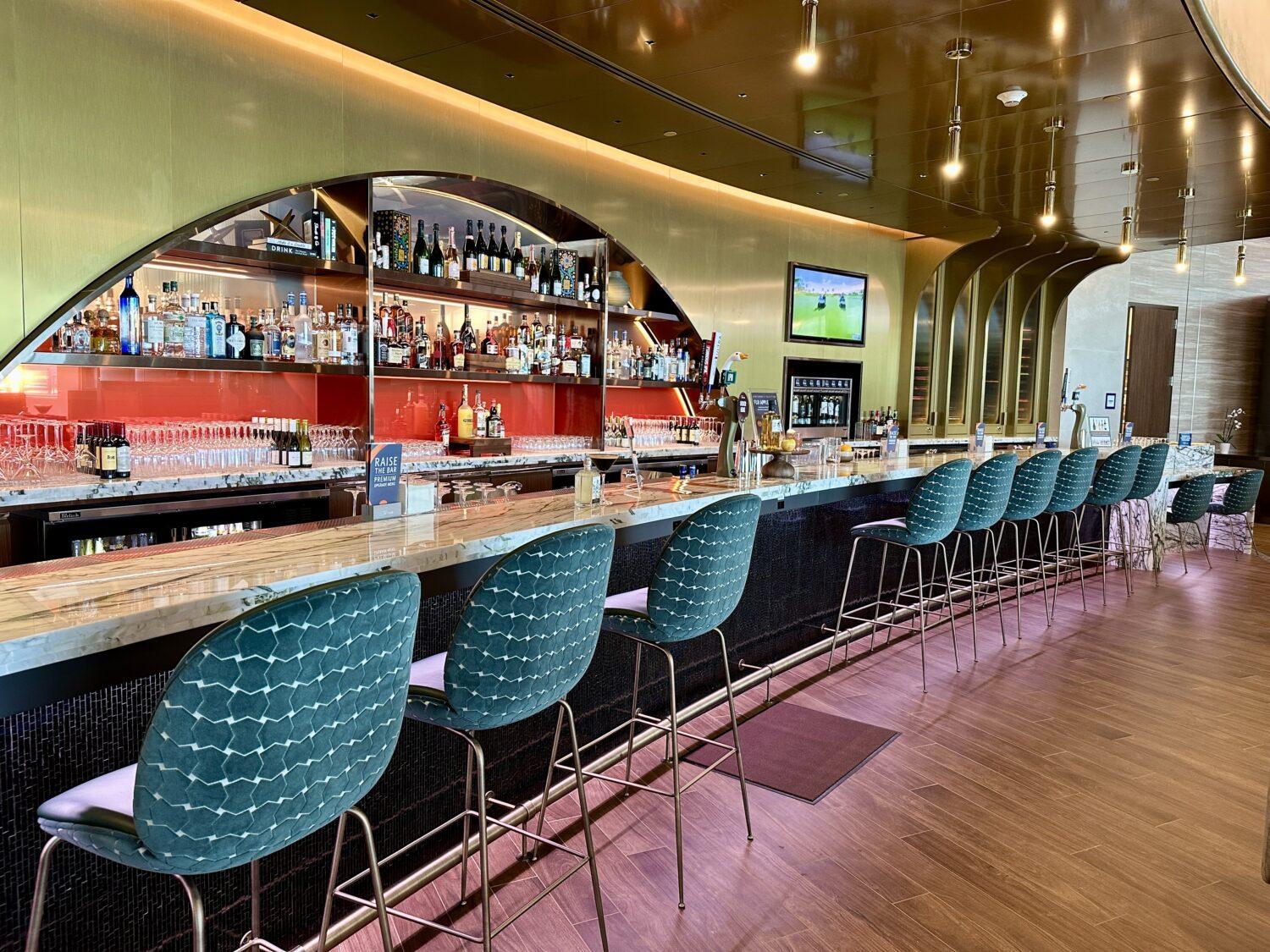 Read more: Why Are Delta Sky Clubs So Crowded These Days?
Unsubstantiated rumors about some major changes have been swirling for weeks, fueled by a Reddit user claiming to be an American Express employee. Thrifty Traveler has been unable to verify those discussions.
Whatever happens, it's yet another return to the drawing board for American Express and Delta, which have tweaked access policies to combat crowding at its Sky Clubs … to mixed results.
As travel picked up last summer, the airline imposed a three-hour limit for entering Sky Clubs before departure – but backtracked on its plan to ban visiting upon arrival. The airline has also raised the cost of day passes, guests, and annual memberships and eliminated access for many flyers with Delta Medallion Status, among other changes. Employees are still banned from visiting when using non-revenue travel passes (commonly referred to as "nonrev travel").
But to date, none of these changes have gotten to the root of the problem: No other airline has opened more avenues to get into their lounges with just a credit card than Delta. And as more and more travelers have added those premium travel cards to their wallets – encouraged, we fully recognize, by sites like ours –  it's causing headaches at Sky Club entrances.
Travelers with the airline's top card, the *delta reserve card*, can get in free with a Delta boarding pass – plus bring two guests in free a year (and pay $50 per guest after that). But Delta is unique in offering complimentary lounge access to non-Delta credit cards: Amex's own *amex platinum card* and a small-business version can get you into the Sky Club free if you're flying Delta that day.
Neither American nor United offers complimentary lounge access via credit cards aside from their own co-branded offerings.
Any changes to lounge policies on top Amex credit cards would likely require extensive negotiations between Delta and American Express. And it's a delicate balance: Credit cards are a massive business for airlines – especially Delta's with American Express, which brings in $6 billion or more a year for the airline. Delta needs American Express. Go too far, and American Express could lose customers who opened cards for the sake of lounge access, costing Delta money in the long run.
Meanwhile, Delta has been on a tear opening new Sky Clubs around the country recently. That includes additional spaces in busy hubs like Minneapolis-St. Paul (MSP), New York City (JFK), and Boston (BOS) so far this year, with a new club in Newark (EWR) scheduled to open this week. It's also expanding existing clubs in Miami (MIA), Fort Lauderdale (FLL), and Atlanta (ATL) later this year. Delta is also working to build exclusive Delta One lounges for business class passengers, including a massive, 36,000-square-foot lounge at JFK sometime this year or next.
Bottom Line
More changes are in the works for who can get into Delta Sky Clubs – or when they can get inside.
It's unclear exactly what's on tap or when additional restrictions may come down. But recent comments from Delta's top lounge executive suggest it could be the biggest change yet.
Stay tuned.