It was good news, bad news when it comes to Delta Sky Clubs this week.
While the Atlanta-based airline will soon crack down on who can get into Sky Clubs with time limits and eliminating access upon arrival, Delta paired it with a bevy of announcements and improvements at Sky Clubs worldwide to make it go down easier. And there's a lot to like.
For starters, Delta has finally confirmed it will open long-rumored Delta One lounges exclusively for business class passengers, though it will be a while before those open to travelers. In the meantime, Delta has plans to open up even more new and expanded domestic Sky Clubs, from Chicago-O'Hare (ORD) to Boston (BOS) to Nashville (BNA) and even a third location in Minneapolis-St. Paul (MSP). And the airline is making clear that it's going to keep making these lounges better – including some elevated food offerings at the lounge on the way.
Keep reading for a breakdown on what's next for Delta Sky Clubs.
Want to get in? Read our master guide to getting Delta Sky Club access!

Exclusive Delta One Lounges are Coming
Your average Delta Sky Club is better than a standard domestic lounge with either United or American. That's just a fact.
That gap widens when you look at some of Delta's latest and greatest lounges like the brand new Los Angeles (LAX) Sky Club, a massive and incredible space that blows almost any domestic airport lounge out of the water. But if there's one place where Delta falls short of its competitors, it's with doing something extra for travelers flying Delta One business class.
American offers business class travelers Flagship Lounge access at nearly all of its major hubs. The same is true of United with United Polaris Lounges, which are even better – including a la carte dining facilities for all business class passengers. Either way, these lounges far outstrip your typical American or United club.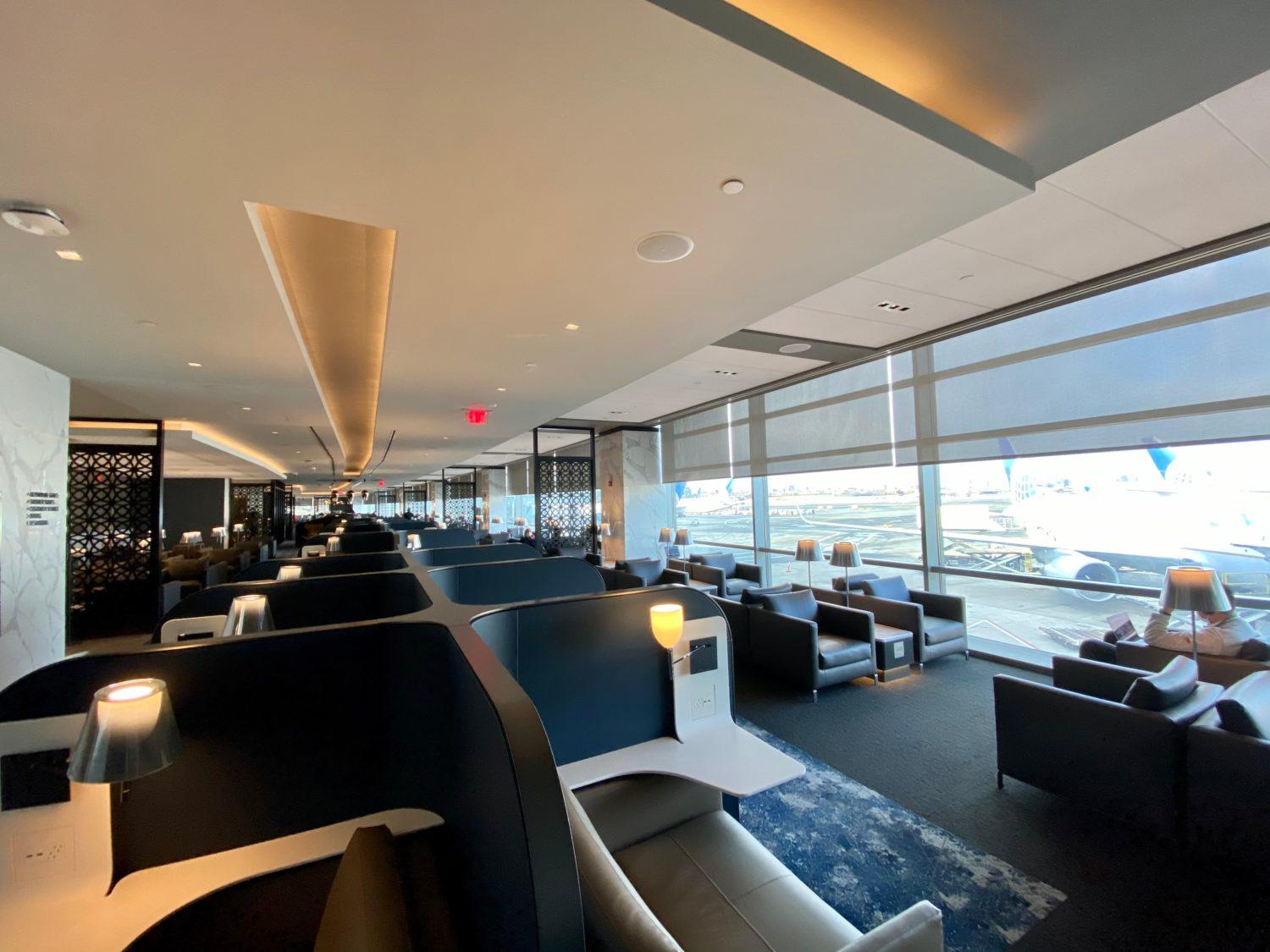 Read our full review of the United Polaris Lounge Newark (EWR)!
But even if you're flying Delta One suites to Europe or Asia, the best you'll get is access to the same, standard Sky Club before your long-haul business class flight. Especially at some of Delta's older lounges, that leaves a lot to be desired.
After years of business class flyers clamoring for Delta to raise the bar, the airline confirmed they'll open at least two dedicated Delta One lounges at two of their biggest international hubs in the years ahead:
New York City (JFK): A 36,000-square-foot Delta One lounge is set to open sometime in 2023 in Terminal 4.
Los Angeles (LAX): A 10,000-square-foot Delta One lounge will open sometime in 2024, connecting to the recently opened Sky Club in Terminal 3.
But Delta isn't saying much about these spaces beyond these rough timelines and locations – including whether they'll eventually expand beyond these two airports. They promised "a dedicated level of service that elevates the lounge experience for Delta One customers." That's welcome news, but it leaves a lot of questions unanswered.
Will Delta offer a la carte dining, as United does in its Polaris Lounges? Will Delta One lounges have additional amenities like dedicated nap rooms, more expansive shower suites, workout rooms and more?
It's even unclear exactly who will be able to get into these lounges. Sure, a passenger with a Delta One ticket could walk in – but what about someone flying business with SkyTeam partners like Air France, KLM, or Korean Air? United and American allow top-tier lounge access to travelers flying business or first class with their alliance partners, but Delta hasn't said yet.
At the very least, Delta should narrow the gap between what can be a phenomenal experience in the sky … and a ho-hum lounge on the ground.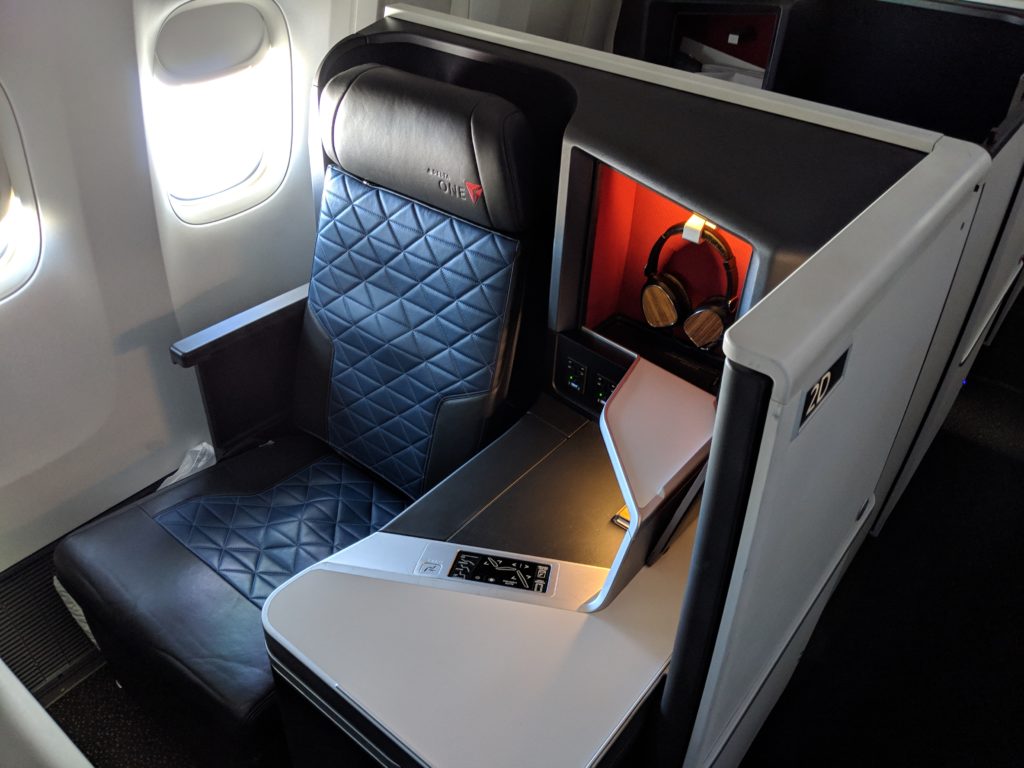 Read our full review of Delta One suites!
New Domestic Lounges & Better Food on the Way
Delta has been on a tear with building out impressive new lounges. They're not stopping.
The latest addition was in Los Angeles (LAX), its largest and – dare we say it? – best lounge yet. With every new lounge it opens, it's clear that Delta is trying to raise the standard for Sky Clubs with better furnishings, outdoor space, and elevated amenities.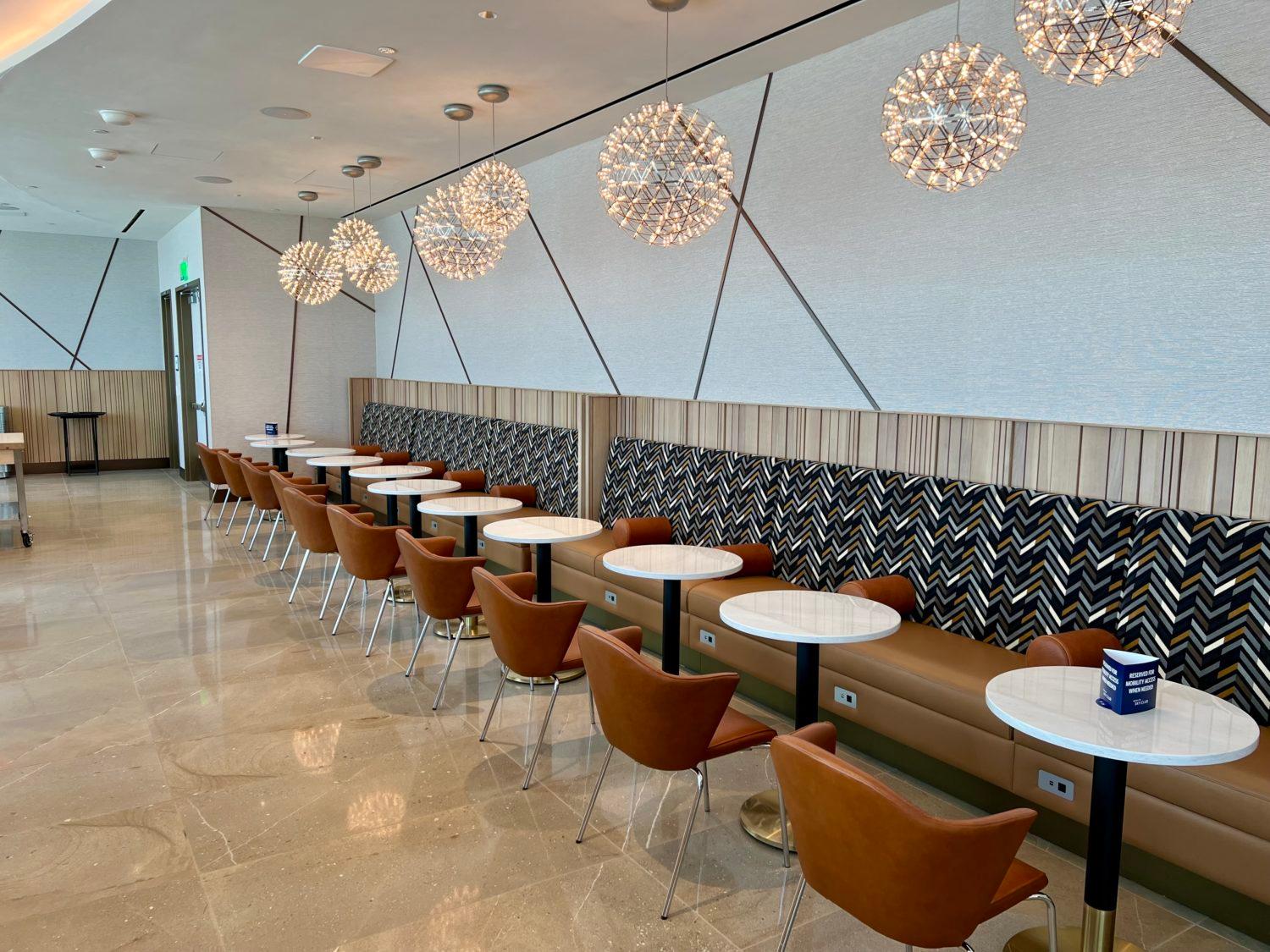 Next up is the long-awaited new Sky Club at New York City-LaGuardia (LGA), set to open in June in the overhauled LaGuardia Terminal C. It's a much-needed addition: The existing Delta lounges at LaGuardia were mediocre, to put it nicely.
From there, Delta has a slew of other domestic lounge openings and expansions on tap for 2022 and 2023, including:
A drastically expanded Sky Club in Nashville (BNA) set to open this summer
It's also expanding the undersized Sky Club at its Boston (BOS) hub this summer
One of the many Atlanta (ATL) Sky Clubs will get a facelift, too
A new club in Terminal 5 at Chicago-O'Hare (ORD) is set to open this fall
Beyond the physical space, Delta is also planning to give the food offerings a face lift, too. The airline calls it "Local Flavor," pairing with chefs from hometown chefs and restaurants to offer special dishes inside select Sky Clubs. That's already available in Boston and will roll out to Sky Clubs in Los Angeles and Detroit (DTW) in June.
Delta says these new food options should be available at all hub airport Sky Clubs come October.
An Update on Minneapolis' New Sky Club
One location Delta didn't specifically mention? Its Minneapolis-St. Paul (MSP) hub, where a third Sky Club has been in the works for a few years.
Located down the airport's recently expanded G concourse where many Delta flights come and go, it will clock in at roughly 17,000-square-feet, adding some much-needed real estate for flyers with Delta Sky Club access. It will dwarf the current 12,000-square foot club in the main concourse, which was regularly overcrowded prior to the pandemic. Delta also has a smaller lounge in the C gates, a relic from Northwest Airlines.
Construction is just getting underway on the space, so there's not much to see. But if this sneak peek courtesy of public documents from the Metropolitan Airports Commission is any indication, it could be a stunner when it's done. The new club will even feature an outdoor deck!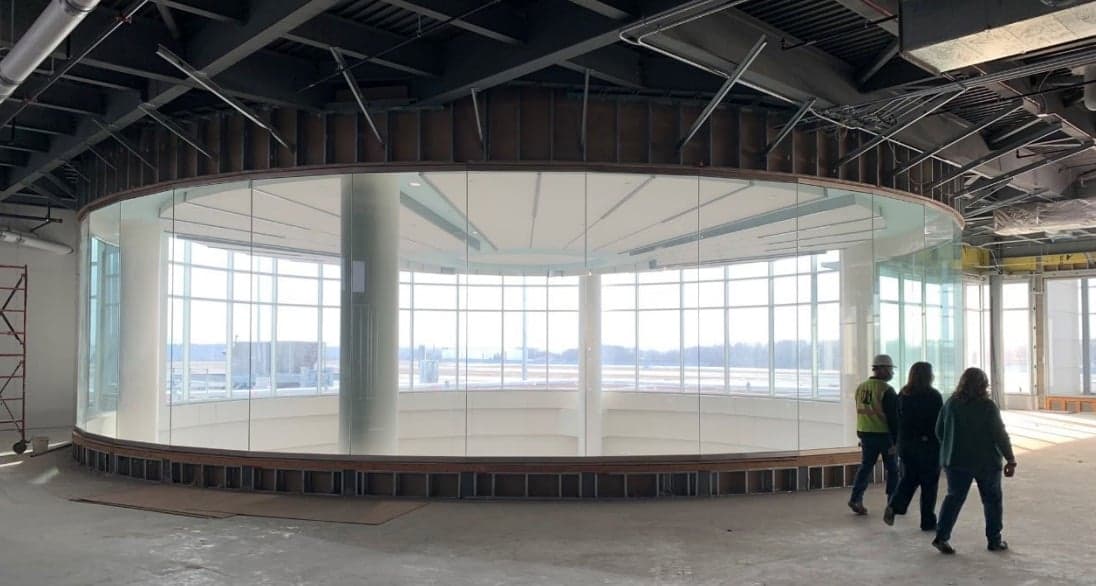 These plans hit several snags due to the pandemic, so the timeline has shifted. Delta confirmed to Thrifty Traveler that this new Minneapolis lounge is on track to open sometime in spring 2023.
Tokyo Sky Club Finally Set to Open
It feels like a lifetime ago that Delta announced it would open a dedicated Sky Club at Tokyo-Haneda (HND). Those plans were unveiled in mid-February, 2020. We all know what came next…
After a long pause during the pandemic with nearly all travel to Japan on hold, Delta now says those plans are back on track. Its Tokyo Sky Club is currently set to open "in early August."
Delta will be the first U.S. airline to operate its own airport lounge at Haneda. Back when it was first announced, Delta's plans called for a 9,000-square-foot space in Haneda's international terminal. The new Sky Club was expected to include shower suites, a full-service bar, international and Japanese food – including a noodle bar!

Bottom Line
Delta has a lot in the works for Sky Club lounges in 2022 and beyond.
Newer Sky Clubs in Fort Lauderdale (FLL), Salt Lake City (SLC), and especially Los Angeles (LAX) show Delta is committed to pushing the envelope with its domestic lounges. More of those are on the way, including a much-needed third Sky Club in Minneapolis come spring 2023. And Delta will even begin opening dedicated lounges for Delta One flyers in business class, too.