Delta dealt frequent flyers and Sky Club fans a blow last week with some surprising news: Come June 1, they'd clamp down on Sky Club access policies, barring visits more than three hours before a flight and gutting the ability to pop into the lounge after a flight upon arrival.
The Atlanta-based airline clearly wanted to limit crowding as Sky Clubs fill up ahead of summer, but the move touched a nerve – especially among high-paying business travelers and top-tier credit card holders who value the ability to pop into a lounge for a coffee or to freshen up after a flight. Just a week later, Delta is reversing course. 
Delta began emailing customers Thursday to make clear that after the customer response to the proposed changes, travelers with Delta Sky Club access will still be allowed to visit the lounge upon arrival. There's no published time limit, either: Any traveler who can enter the Sky Club thanks to a credit card like The Platinum Card® from American Express or the Delta SkyMiles® Reserve American Express Card, top-tier status, a lounge membership, or a Delta One business class ticket can head into the lounge after a flight just as before.
The new three-hour window to visit a Sky Club before departure – except in the case of long layovers or delays – remains in place.
"We heard your feedback in response to the updates, including that some customers want to visit a Club to refresh after landing or to recharge ahead of a meeting," Claude Roussel, Delta's managing director for Sky Clubs, wrote in a letter to customers delivered Thursday morning. "We value your input – and we've acted on it. Just as you can today, customers with Delta Sky Club access may continue to use Clubs upon arrival."

Read our master guide to Delta Sky Club access to see how you can get in on your next trip!
It's not often that an airline backtracks so quickly on a proposed policy change. Despite an uproar, Delta moved ahead with its decision last year to gut Delta basic economy fares to no longer earn redeemable SkyMiles nor credit toward Delta Medallion status.
But rather than hitting occasional travelers whose priority is the cheapest fare, this latest change clearly upset some of Delta's most valuable customers. Visiting a Sky Club upon arrival may seem odd to some, but it's a valuable perk for travelers who want to pop in after a flight to freshen up or kill time before a meeting in the city.
Cutting that perk with less than a month's warning didn't sit well with some Delta travelers, especially those who are paying $500-plus a year in credit card fees … or even more for an annual Delta Sky Club membership. It also didn't sit well with Delta's own employees – past and present – who value the ability to pop into Sky Clubs as they please while traveling.
Delta isn't alone in suffering from overcrowded lounges as travel demand soars. And it wasn't even the first to restrict access: Limiting visits to three hours before departure and cutting the ability to visit upon arrival is a carbon copy of what American Express has done with its popular Centurion Lounges.
But Delta was the first U.S. airline to enact such measures at its own clubs. No other major U.S. airline currently sets a time limit on when flyers with lounge access can use their clubs and nearly all allow access upon arrival. Clearly, Delta went too far.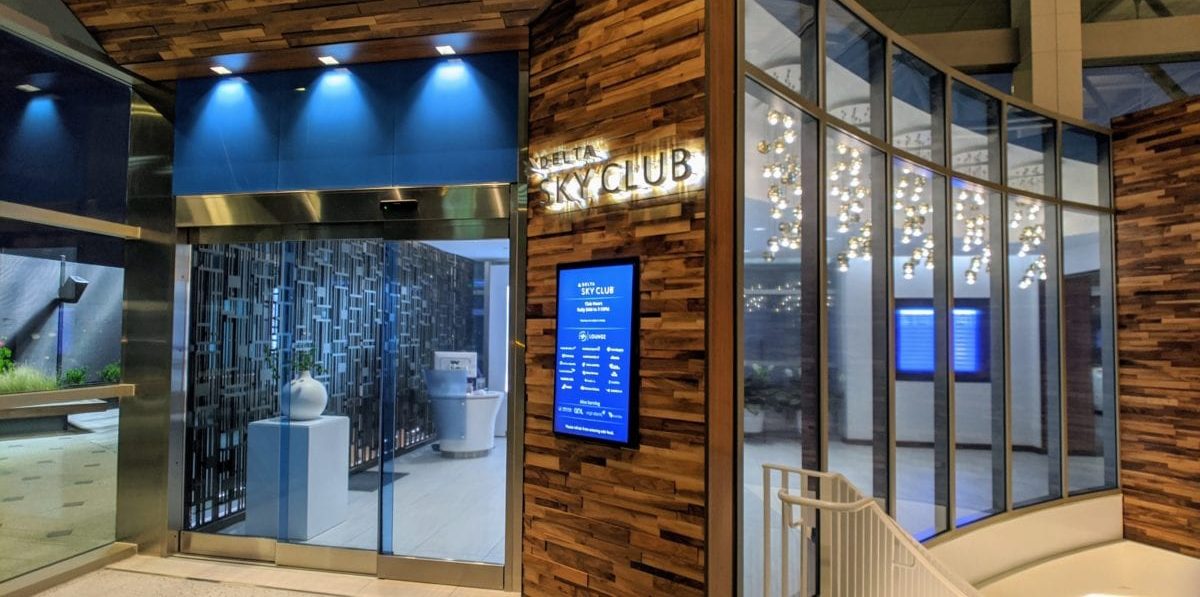 Come June 1, there will still be a three-hour limit prior to departure to visit the Delta Sky Club, though that rule is waived if your flight is delayed or you're on a layover – though Delta has specified that same-day roundtrip flights don't qualify. And now, visits upon arrival will still be OK no matter how you can get in.
Here's the full letter Delta sent to customers on Thursday.

This isn't the first time Delta has retooled its Sky Club access policies. While it remains available on other airlines like United and American, Delta cut the option to buy a $59 day pass to its lounges many years ago. And just a few years back, the airline cut the ability for cardholders with the Delta SkyMiles® Gold American Express Card to buy a discounted entry pass while raising the price to $39 apiece for travelers with the Delta SkyMiles® Platinum American Express Card.
Bottom Line
We didn't see this coming. Airlines don't like to admit mistakes, let alone reverse course in a matter of days.
But in trying to limit crowding in their lounges, Delta's solution clearly went too far. With this latest update, Delta flyers with Sky Club access can still visit the club upon arrival after a flight.