Delta Air Lines announced on Friday that they plan to introduce new restrictions on "Smart Bags" on January 15, 2018. While United has not yet made a formal press release, they have stated they plan to do so shortly. Both announcements are right on the heels of American's announcement last week limiting their use starting in January.
Effective Jan. 15, 2018, Delta and Delta Connection will no longer accept as checked or carry-on luggage so-called "smart bags" or smart luggage with non-removable lithium-ion batteries, due to the potential for the powerful batteries to overheat and pose a fire hazard risk during flight. The safety of Delta's customers and employees remains the airline's top priority.

Smart bags with removable batteries will still be allowed if the battery can be removed on site and taken on board the aircraft with the customer, similar to Delta's policy today requiring customers to place spare lithium-ion batteries in their carry-on luggage.

– Delta press release
What qualifies as a "Smart Bag"?
Lithium ion battery and motor allowing it to be used as a personal transportation device, either as a stand-up scooter or sit-on vehicle. These devices do not meet the criteria of a mobility device
Lithium ion battery power bank that allows charging of other electronic devices such as mobile phones, tablets and laptops
GPS tracking devices with or without GSM capability
Bluetooth, RFID and Wi-Fi capability
Electronic baggage tags
Electronic lock(s)
Lithium ion battery, motor and tracking device (GPS) allowing the bag to self-propel and "follow" the owner
Mrs. TT and I each have an Away bag with an integrated lithium ion charging block, so we'll have to make sure to remove the charging blocks if we plan to check our bags in 2018. I'm not surprised by the new policy and it will be easy to comply with by always carrying on my bag (which we typically do). If I need to check my bag, I can remove the battery with a few quick screws.
Thrifty Tip: If you have a smart bag, I'd recommend removing the battery. Even if you typically carry-on, if you were forced to "gate check" your bag due to a lack of overhead space, you could run into issues if the battery is still installed.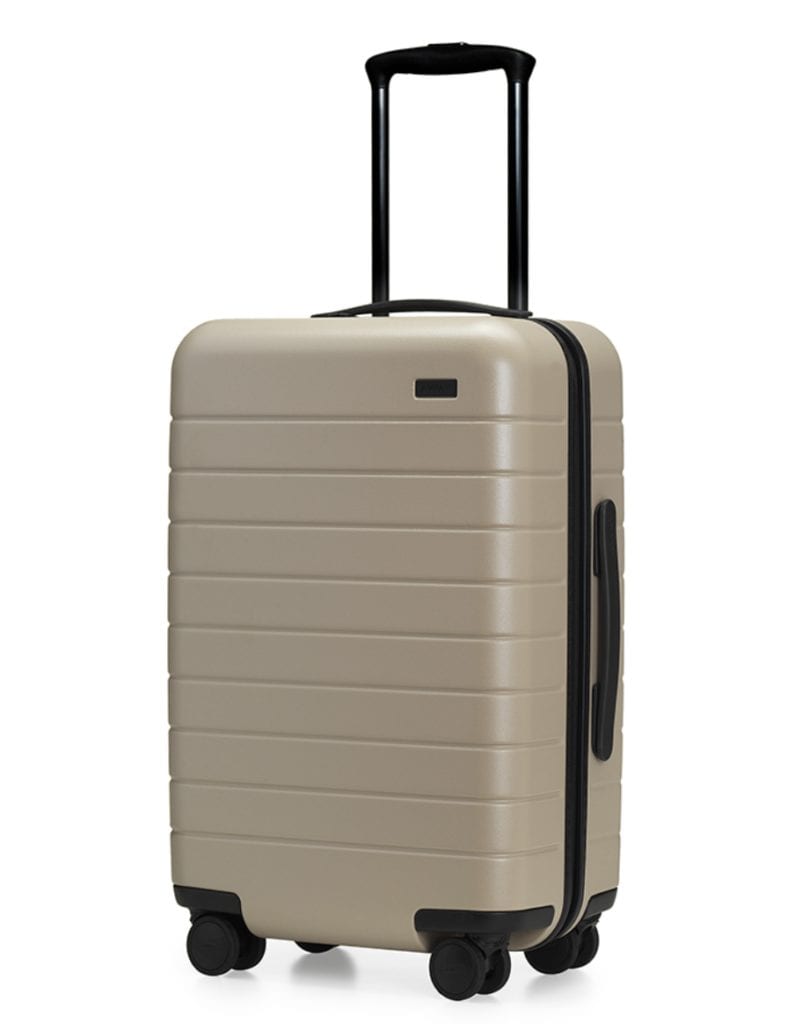 Bottom Line
Lithium-ion batteries have not been allowed in the cargo hold for several years. It's no surprise they are implementing a new rule pertaining to new smart bags. I don't get a lot of use out of my battery pack so I may just remove it to avoid future issues. My bag came with a tool to easily remove the battery, and there are instructions online from each luggage manufacturer on how to remove your battery, if necessary. The new rule will come as a crushing blow to many smart bag manufacturers such as Away, which have become quite popular over the last couple years.