Delta Air Lines has transformed the setup at its Los Angeles (LAX) hub from the old, disjointed concourses to gleaming new terminals complete with brand new check-in areas, a Sky Way connecting Terminals 2 and 3, and an amazing new Delta Sky Club. But flyers with a Delta One business class ticket are in for something special.
Delta officially opened a first-of-its-kind dedicated check-in area for Delta One business class passengers in Los Angeles this week. This new, 4,200-square-foot space offers light drinks and bites while checking in, a team of Delta service agents ready to help, its own private TSA security checkpoint, and direct access straight into the Los Angeles Sky Club via a private elevator.
It's a huge step above the few designated queues business class passengers typically get when checking in, part of Delta's continued quest to set itself apart as a "premium" airline by providing a dedicated space for their top-paying customers right from the curb. The new Delta One check-in area is open daily from 4:30 a.m. until 11 p.m.
Only travelers with a Delta One ticket (not just first class) on marquee transcontinental or international long-haul routes can use this check-in area, as well as Delta's 360 Medallion status members – an invite-only tier above even the top Delta Diamond Medallions.

And even more special treatment for Delta business class passengers is on the way. Sometime next year, Delta is expected to open a new 10,000-square-foot lounge exclusively for Delta One business class passengers departing out of LAX. The airline is expected to open its first exclusive business class lounge in New York City (JFK) later this year.
In the meantime, Delta says they've recently added 100 more seats in the new Sky Club to provide some much-needed additional capacity.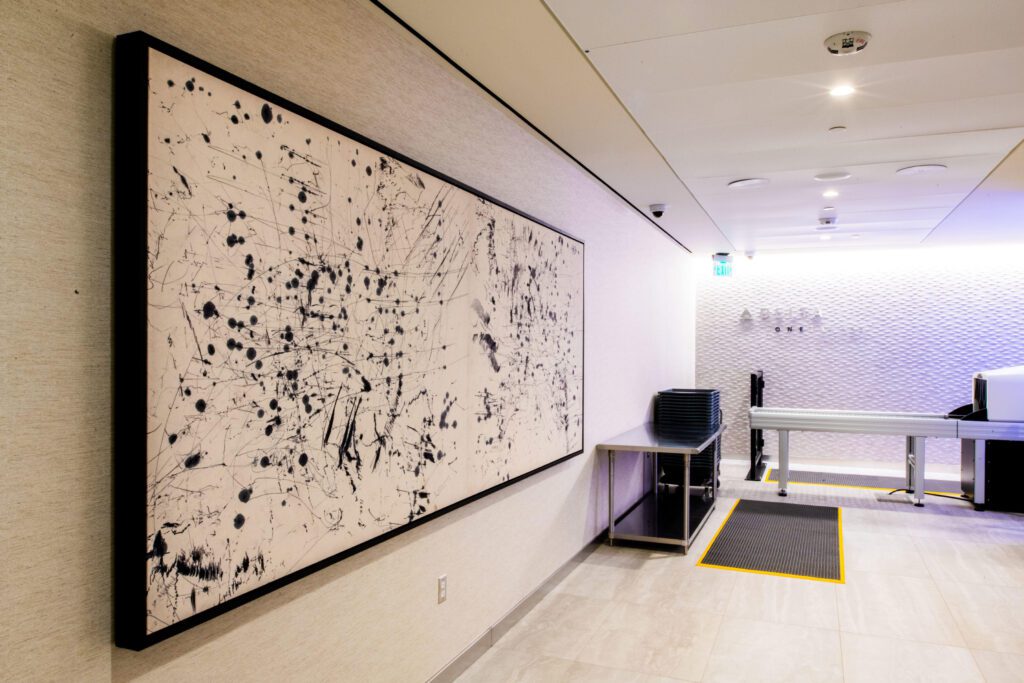 The new business class check-in area and upcoming lounge are part of a $12 billion investment the airline has made at some of its most critical airports over the last decade. Delta also opened an expanded "headhouse" check-in area with self-service kiosks for all Delta customers this week and plans to open a connector to LAX's Tom Bradley International Terminal later this summer, allowing passengers to connect between terminals without re-clearing security and eliminating an annoying bus transfer.
The airline says it is "doubling down on its vision for the future of travel to build airports of the future that are comfortable, easy to navigate, and part of an effortlessly connected journey." But in some ways, Delta is playing catch up to some of its competitors in going the extra mile for its business class passengers.
While your average Delta Sky Club is better than a standard domestic lounge with either United or American, Delta hasn't carved out special spaces for passengers in business class. American has dedicated first and business class lounges, like the Flagship Lounge in its Dallas – Ft. Worth (DFW) hub, while United has its network of Polaris Lounges at important outposts like Chicago-O'Hare (ORD), Houston (IAH),  Newark (EWR) and more. Both of these lounge concepts provide an enhanced experience over what you'll find in either airline's traditional lounges with amenities like shower suites, dine-on-demand food offerings, and much more.
"We're building on our position as LAX's leading premium global carrier and achieving yet another infrastructure milestone ahead of schedule – enabling an ever-elevated travel journey for our Los Angeles customers," Scott Santoro, Delta's vice president of global sales, said in a statement. "Now that the summer travel season has officially kicked off, Delta couldn't be more ready to get our customers where they want to go most."
These latest enhancements for Delta One customers should really help to differentiate the pre-departure experience from what you'll get when flying economy, Delta Comfort Plus, or even in its Delta Premium Select seats.

But all Delta passengers may have a better experience their next time departing from Los Angeles.
The newly renovated area in Terminal 3 – which is being dubbed "The West Headhouse"- now features self-service check-in kiosks to drop bags and print boarding passes. Later this summer, Delta plans to expand its growing use of biometrics at Los Angeles, which would allow flyers to move through both the bag drop and security checkpoints with facial scans. There's also a larger help center in Terminal 3 and another new stop for LAX's automated people mover, a tram system connecting the airport's many terminals expected to open sometime next year.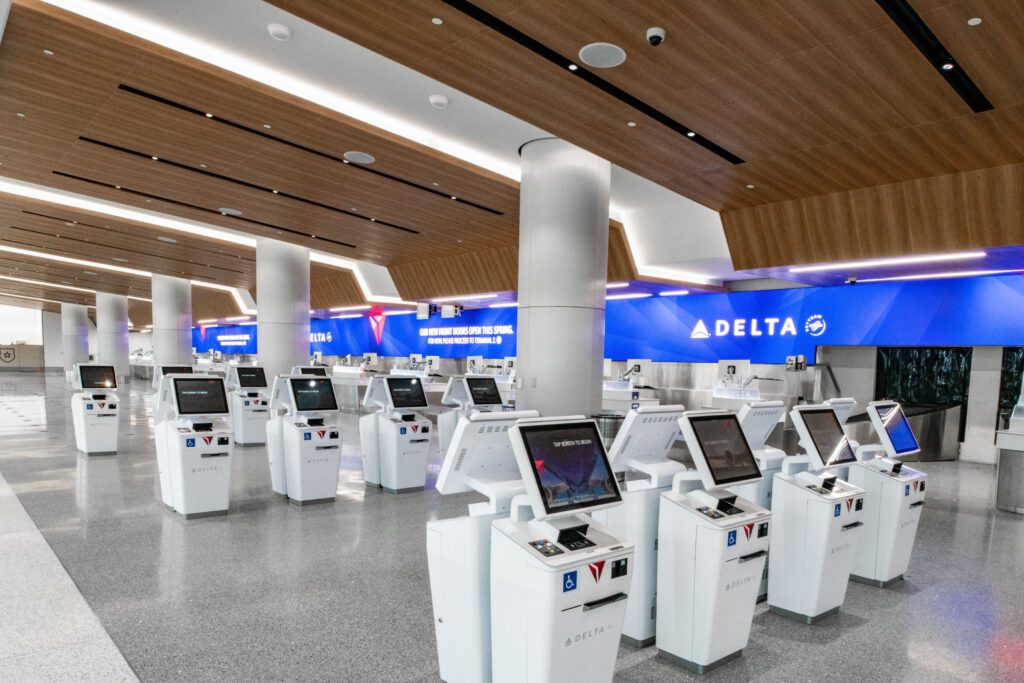 Bottom Line
Delta Air Lines has completed another milestone at its Los Angeles (LAX) hub by opening its first dedicated check-in area for Delta One business class passengers, the start of a much better experience for its highest-paying customers on the ground.
Travelers flying Delta One can grab a drink and snack during a quieter, exclusive check-in process, breeze through a private security checkpoint and head straight into the Sky Club. And sometime next year it'll get even better in Los Angeles, as Delta plans to open one of its first exclusive business class lounges for Delta One passengers.
All photos courtesy of Delta Air Lines