From the moment Delta hastily unveiled sweeping changes to how travelers earn Medallion status and who can get into Sky Club lounges, the airline has been dragged through the mud. Its CEO has admitted the airline went too far – and said today that they plan to announce how they'll tweak things "in the coming days."
But that doesn't mean longtime Delta fans should expect the airline to fully revert to the old ways.
"There still will be changes to the program," Ed Bastian told reporters during the airline's quarterly earnings call on Thursday. "I've been very clear about that."
It's been a month since Delta first announced its plans, yet they're still shocking. The airline would overhaul how travelers earn Delta Medallion status starting next year, drastically raising the annual spending requirements in the process. At the same time, the airline announced it would cap Delta lounge access for several premium travel credit cards – and gut access altogether for travelers who book the cheapest basic economy tickets.

Read more: Dissecting Delta's Botched Status Overhaul & Why It Backfired
After two weeks of outcry, Bastian and company saw the light. He said Thursday the customer response underscores just how feverishly loyal flyers are to Delta – but insisted he still believes most of them understand that Delta needed to make some changes.
"They love the brand, they love their loyalty, and they were hurt by the significance of the changes," he said earlier Thursday on CNBC. "It was just too many changes all at one time. We're going to have to recalibrate on some of that."
Translation: Major changes are still coming. They may just be slightly less painful.
Exactly how Delta will tweak or claw back its proposed changes is up in the air – Bastian shared no specifics Thursday. Will they lower the spending thresholds, which would double for earning even the lowest Silver Medallion status? Stick with a spending-only model for earning that status or return to requiring travelers to fly a certain amount of miles, too? Simply delay the timeline for implementing those requirements? We still don't know.
Speaking to reporters during the airline's earnings call on Thursday, Bastian specifically mentioned the airline is going to "reassess the planned rollout for the new qualification levels." One thing he didn't mention at all? Reversing any Sky Club access policy changes.
Those changes were among the most painful, particularly for travelers with *amex platinum* or the *delta reserve card*. Starting in early 2025, those who currently get unlimited Sky Club access on cards that cost as much as $695 a year (see rates & fees) would be capped at just six visits a year – or 10 annually, even with Delta's top co-branded Amex card.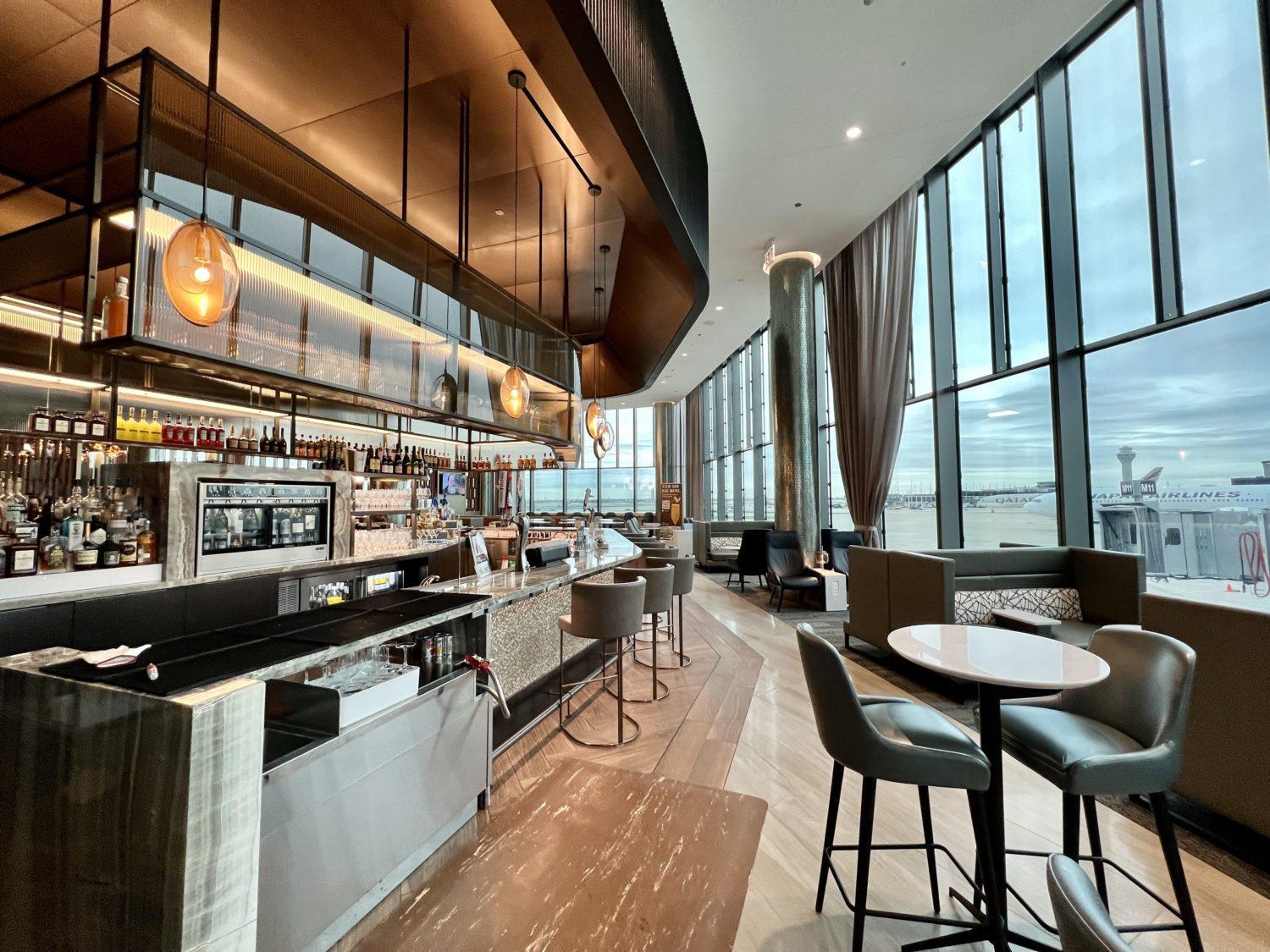 Read next: You've Got Questions & We've Got Answers – Delta Sky Club FAQs
Delta has repeatedly tried (and largely failed) to tackle overcrowding in its lounges, but curbing access through credit cards was the next natural step. In tandem with the higher spending requirements for earning Delta status, many once-loyal Delta flyers have sworn they'll chop up their Amex cards.
Yet Delta insisted they haven't seen it in the numbers – at least not yet. Airline executives said Thursday they're still on track to make nearly $7 billion in revenue from American Express this year, and that travelers are still picking up Amex cards with premium travel benefits.
Europe is Booming
It felt like everyone you know was heading to Europe this summer, right? Delta saw it in its numbers, too.
A record-setting summer of transatlantic travel helped power the Atlanta-based airline to a $1 billion profit in the three-month quarter that ended in September. The airline pulled in 34% more in revenue on tickets across the Atlantic than the same period last year.

After years of sticking close to home and unease about traveling abroad, international travel made a big comeback in 2023. Delta said travel to Japan and elsewhere in Asia has surged back, too. Trips to Mexico and Latin America also remain incredibly popular.
But Europe was the big winner – and travelers are heading there in the off-season now more than ever. What was once a typical March-to-October travel season is now extending through Christmas and into the New Year, Delta President Glen Hauenstein said.
"Leisure (travel) is still very strong, even through shoulder and off-peak periods," Hauenstein said.
Delta said it's shifting planes around to carry that newfound travel demand. The airline will fly a little bit less domestically in early 2024 than it planned, shifting those planes to international destinations instead.