You're not sure why, but heading to Sydney, Australia has been on your travel checklist for most of your life. Join the club.
I've seen the iconic Sydney Opera House on posters and in photos. And I've watched Finding Nemo 20 times. Still, I had no idea what to expect. What does this coastal Australian city have to offer?
Stepping off the plane after a 15-hour flight, the energetic streets, friendly Aussie accents, and all-around beautiful weather can wake you right up. Here's how to spend your time right, even if you're only in Sydney for a short stay.
The Sydney Opera House
Your first stop is obvious. It's the "must-see" and let me tell you – it is, in fact, a must see. And don't just see it. Go in it.
It doesn't matter how many time's you've seen it in photos: The Sydney Opera House is a spectacle. Situated right in the middle of the harbor, its architecture stops you in your tracks. And until you see it up close. you won't appreciate the intricate tiling and detail on this incredible building.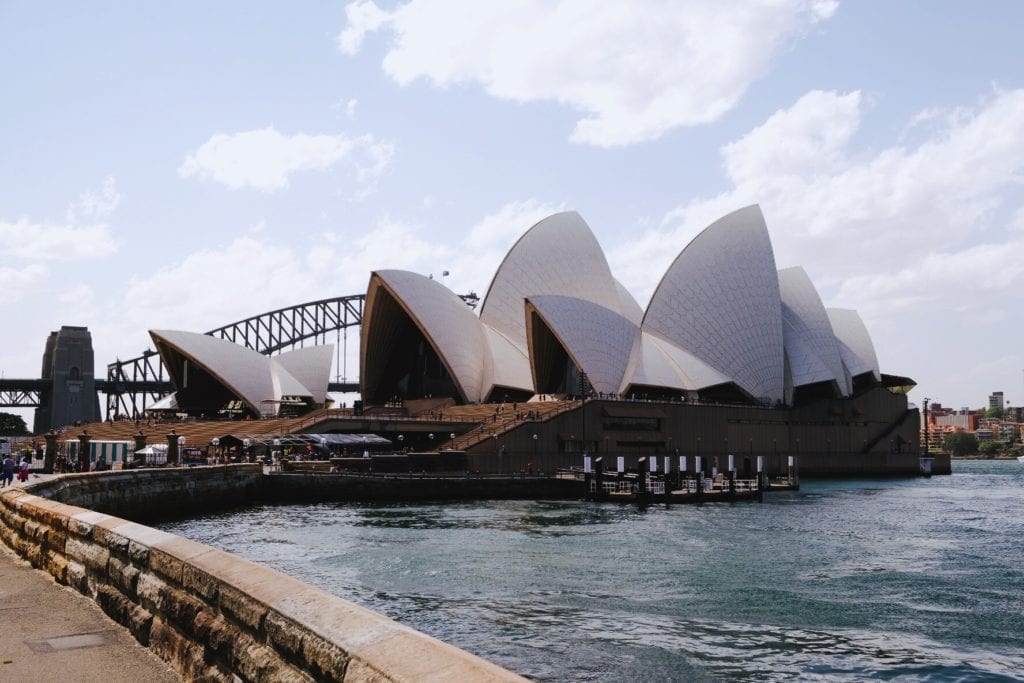 And then you go inside. Unfortunately, we weren't allowed to take many photographs inside. You will just have to see it for yourself. Walk around the numerous stages and halls for performances inside. Take the tour (no, really), and learn the history behind the design of the Opera House itself. If you're lucky as we were, you can buy tickets for a show that evening.
The Sydney Harbour Bridge
You won't have to go far to soak in Sydney's next architectural wonder. The Opera House's next-door neighbor is the Sydney Harbour Bridge.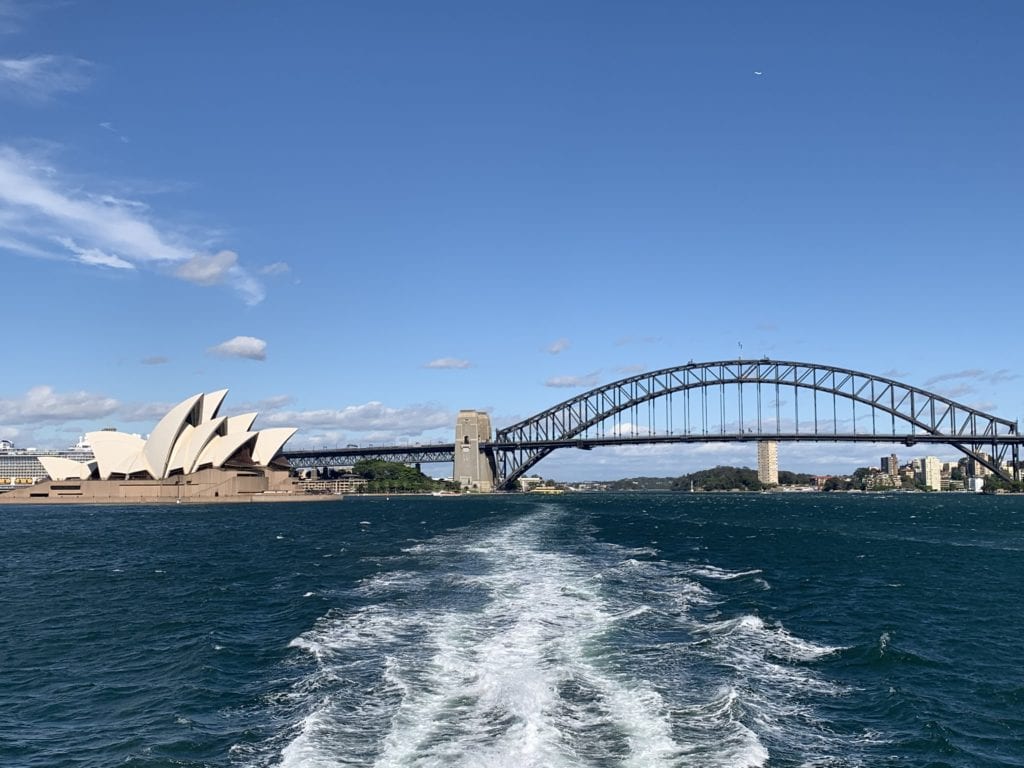 Another famous icon in the harbor, there's a good chance you will either go over – or under – the bridge during your stay in Sydney. You can even walk across the top of it – but for a price. It can cost anywhere from about $250-$400 AUD each to get that up-close-and-personal view of the bridge.
But my favorite spot to soak in the views of the bridge and harbor is the Opera House Bar. It's outdoors, just below the steps of the Opera House. Sit back, sip on a glass of Chardonnay, and relax. After all – you're in Sydney.
Scuba Diving in Manly
With some of the clearest waters in the area, Manly is one of the best places to go scuba diving. And it's a mere 10 miles from Sydney. We booked an Airbnb Experience for our scuba diving trip. It was a smaller, more intimate group, and we were able to explore the waters with a local.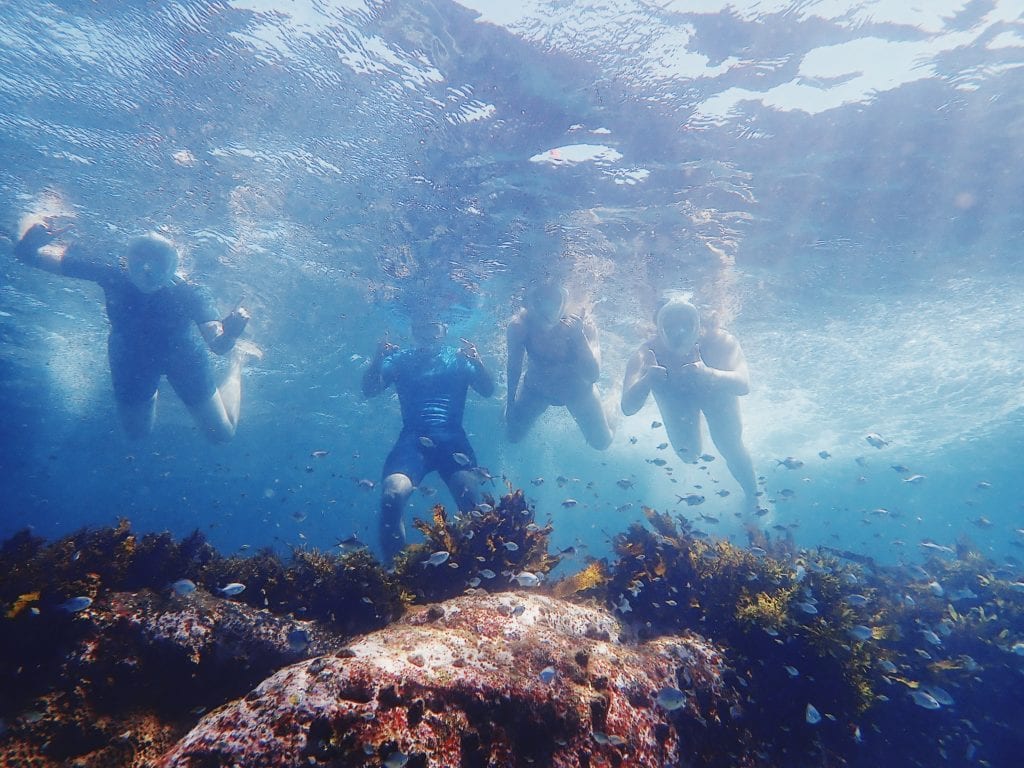 I'm no fish expert (see: repeat views of Finding Nemo). But I was blown away during my first scuba diving experience. Within minutes of getting in the water, we saw several schools of fish and dozens of varieties.
Even if scuba diving isn't your thing, don't overlook Manly Beach. This small town runs at a much slower pace than Sydney. With cute shops, restaurants, and breweries, you can easily spend a great afternoon here overlooking the water.
Thrifty Tip: Need to get around in Sydney? Purchase an Opal Card at the airport and download the app so you can refill it on your phone. This is how you access public transportation in Sydney – including the ferry! We didn't take a single taxi or Uber our entire trip and saved some serious money in the process.
Bondi Beach
Do yourself a favor and carve out a day for Bondi Beach and all it has to offer. Bondi is another beach town near Sydney, with a faster-paced vibe than Manly. But before even stepping foot on the sand, head over to the Instagram-famous Bondi Icebergs Pool.
Bondi Icebergs is the local gym. It has two pools, workout facilities, a sauna, a cafe, and a bar. I could have spent hours here lounging and checking out all of the facilities. The best part? It costs less than $10 for a visit.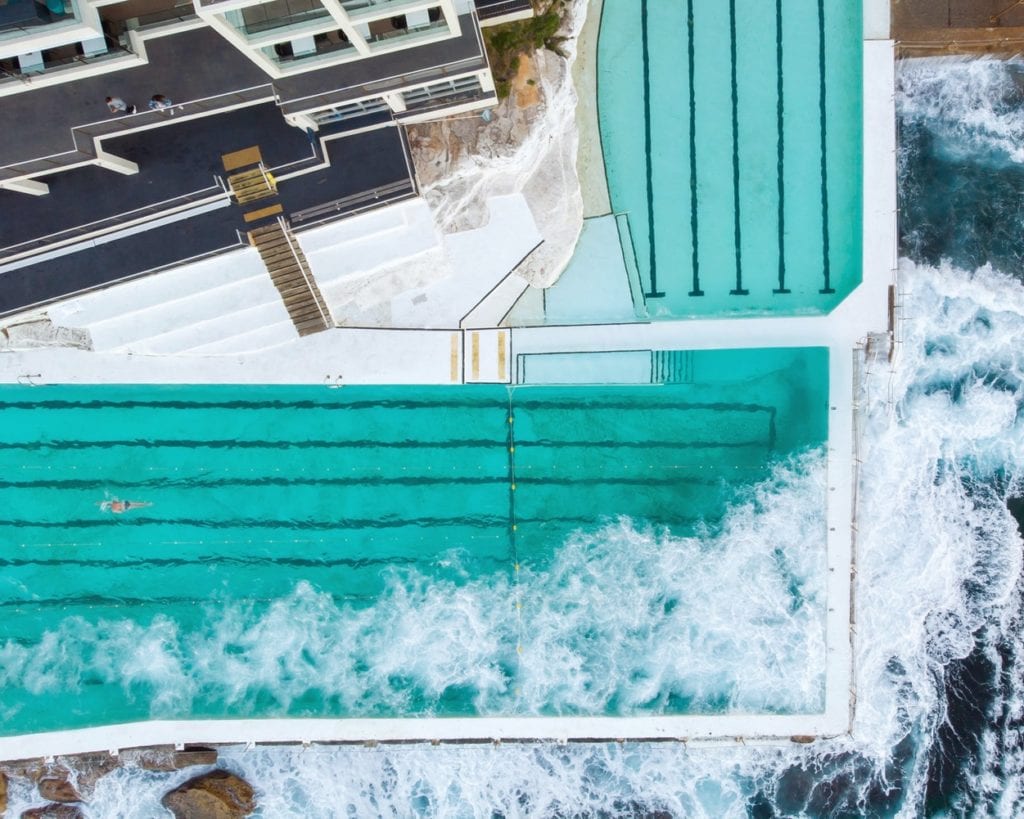 Once you make it to the beach, prepare for a surfer's mecca. It seemed as though almost every other person had a surfboard in hand. If you're looking to catch some waves, this seems to be the place.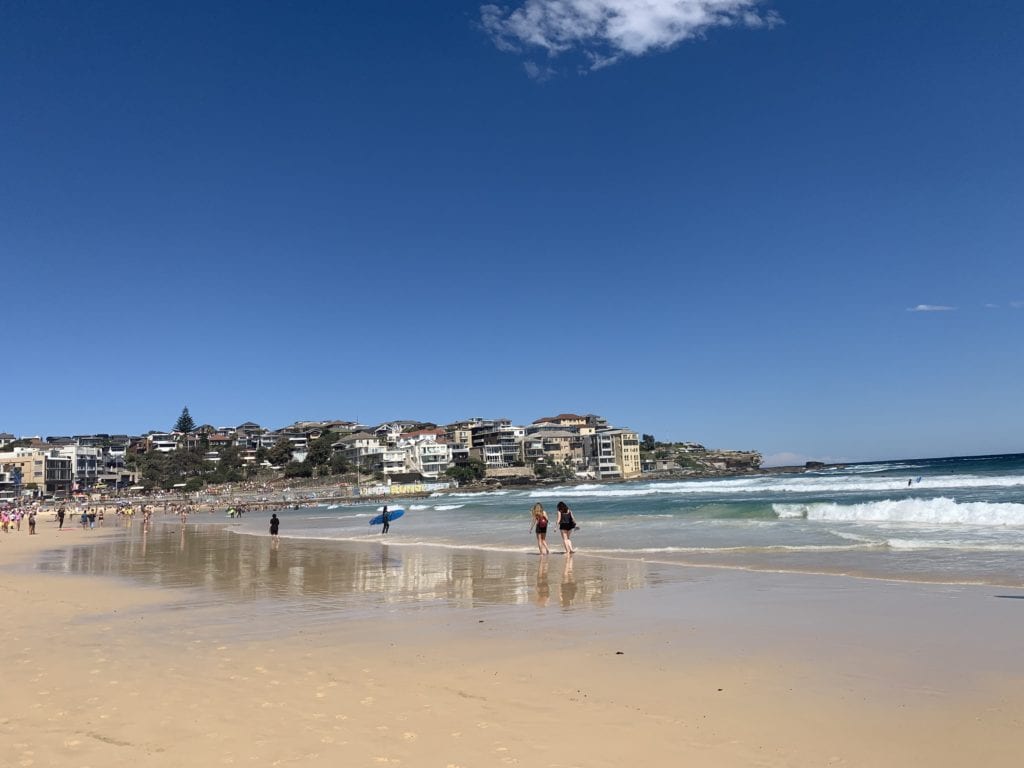 Bondi also marks the starting point of the famous Bondi-to-Bronte Beach Walk. If you're looking for ocean views and sight lines, this is the place to go. Even during a truncated walk, we soaked in some breathtaking sights.
The Blue Mountains
If kangaroos, koalas, and mountaintop views are calling you, the Blue Mountains are where you want to go. Just keep in mind, you'll need to rent a car or hop on a tour to get up into the mountains.
We opted for a tour bus that also stopped at a wildlife park along the way, allowing us to hang out with kangaroos, koala bears, wombats, and other native animals. It was a great way to break up the drive out to the mountains.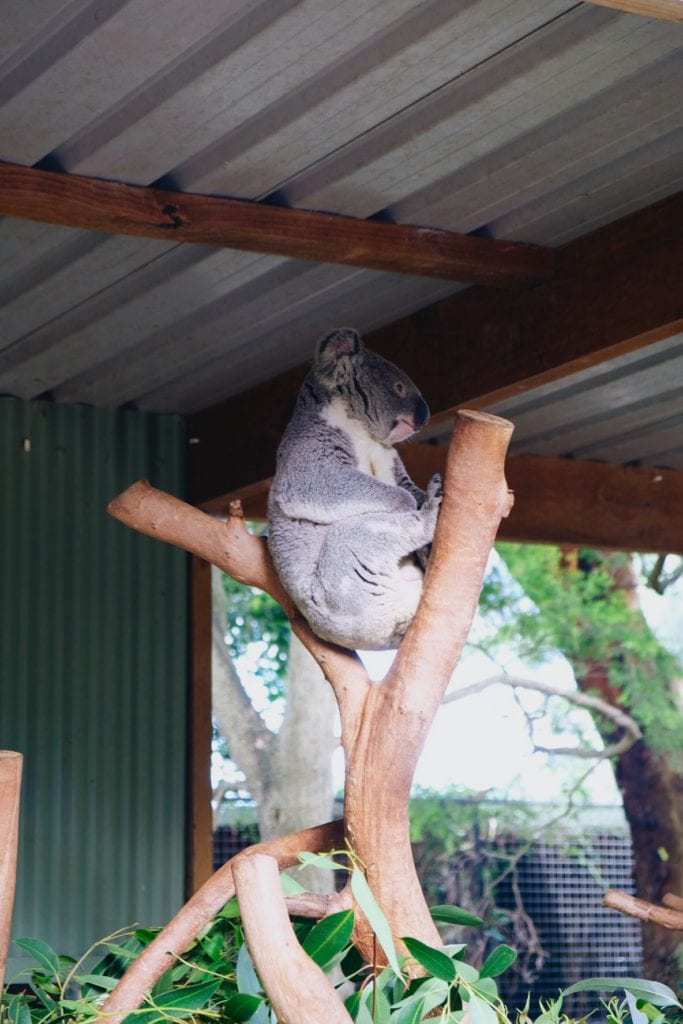 Once you make it to the Blue Mountains, it's obvious where the name came from. There is a distinctive blue hue coming off the mountains. Turns out that blue glow is the result of oil emanating from Eucalyptus trees packed on the mountains.
There are tons of trails that you can hike and wander through during your time in the Blue Mountains. Make your way to see the cliffs, rainforest, and waterfalls.
The Blue Mountains are an absolutely beautiful way to escape from the bustling city of Sydney and see some of Australia's natural beauty has to offer.
Bottom Line
I've seen much of the world, but Sydney is one of a kind. The city is large and bustling, but you can quickly escape to the beach or the mountains. I hope this list gives you a starting point to conquer the city, even during a short stay.