American Express is out with a fantastic new Amex Offer encouraging you to shop at local small businesses – and helping you save in the process.
Spend at least $10 with a small business on your eligible American Express card, and you'll get a $5 statement credit back to your card. And you can use this offer up to 10 times, adding up to $50 in savings.
You'll need to add the offer to your card by July 26, 2020. But this offer is good for purchases through Sept. 20, 2020, so you've got plenty of time to take advantage.
This promotion is widely available, so just log in to your account and add it to your American Express card. That said, you can only add this to one Amex card – so keep that in mind if you've got several cards to pick from.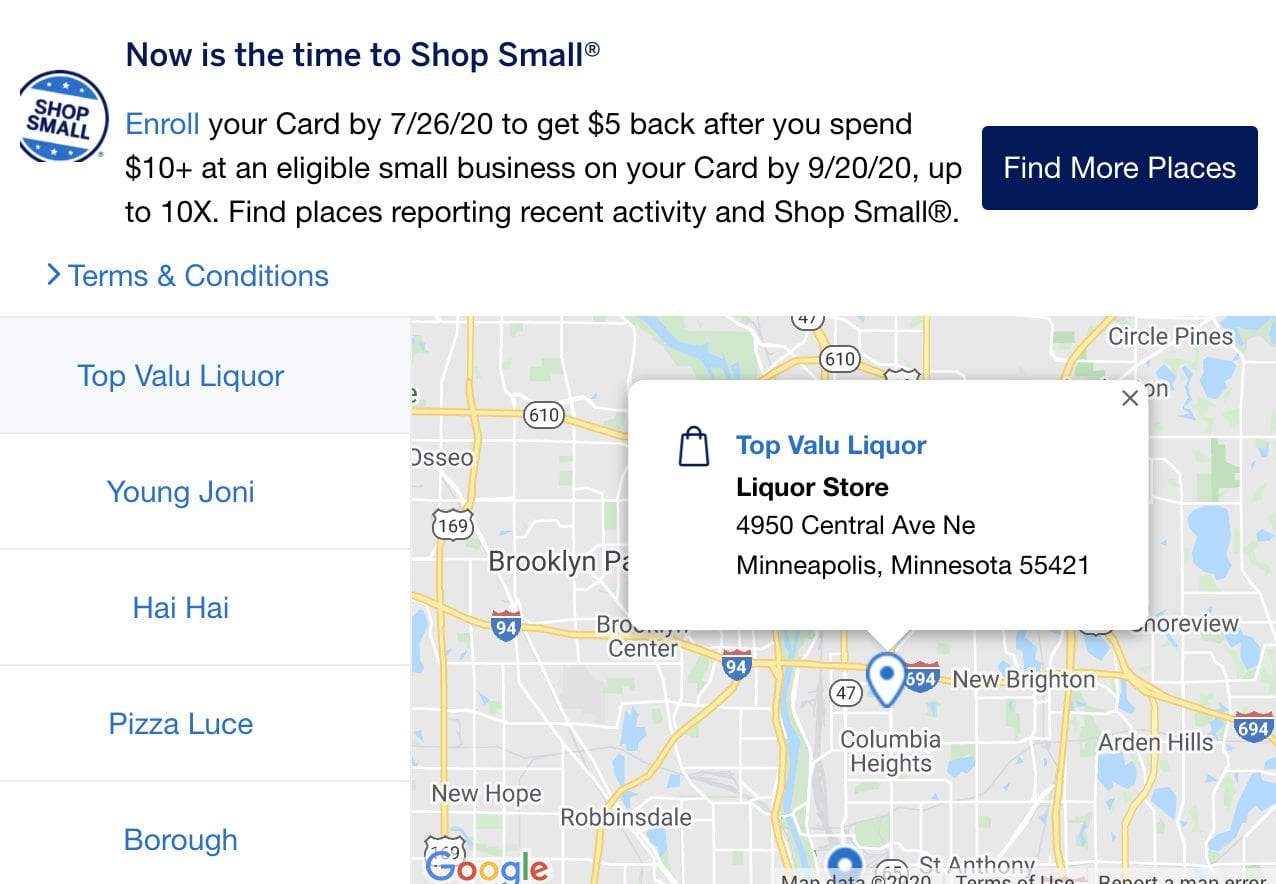 Amex even has a handy map of small businesses that you can use to find eligible shops, restaurants, and stores in your area.
Where to Find Amex Offers
If you haven't used Amex Offers before, simply log into your American Express account and scroll down near the bottom of the screen and there should be a box called Amex Offers & Benefits (this is available through the Amex mobile app as well).
If you see an offer you like, simply add the offer to the card and make a qualifying purchase at that business with your card. You should receive a statement credit for the offer within a few days of making a purchase.
Not familiar with Amex Offers? See our complete guide to using Amex Offers.
Bottom Line
What a great promotion. Amex Offers are an easy way to earn money (or points) back on your everyday expenses, helping offset whatever annual fee you're paying on your Amex card.
And at a time when small businesses are hurting, this promotion couldn't be better timed. Get out there, shop small, and save in the process.

This story has been corrected to show that this offer runs through Sept. 20, 2020.