American Express is out with a fantastic new Amex offer that could help you save big on an upcoming Delta flight: Spend $250 or more with Delta, and you'll get $75 right back. And many travelers with a co-branded Delta American Express credit card in their wallet should be able to take advantage.
Delta and Amex team up for money-saving offers like these every now and again, but they're highly targeted. But this one seems to be widely available on Delta Amex cards: Most of the Thrifty Traveler staff with a Delta credit card like the *delta skymiles gold* or the *delta skymiles platinum* had this offer. Still, it's hit or miss. And unfortunately, we're not seeing it on Amex Membership Rewards cards like *amex platinum card* at all.
But this is the best (and easiest to use) Delta Amex offer we've seen in years. There's also another offer floating around for $150 back after spending $500 or more with Delta, though that seems to be rarer. Log in and try to add one to your card ASAP – these Delta offers often disappear quickly. 

If you haven't used Amex Offers before, think of them as digital coupons exclusively for Amex cardholders for purchases like airfare or hotels as well as dining, entertainment, or everyday shopping. Add this one to your Delta Amex card, use that card to book an eligible Delta flight, and Amex will give you money right back for the discount within a few days as a statement credit on your account.
If you've got this one, just add it to your American Express Delta card, then use it to make your purchase with Delta by Oct. 6, 2023. You don't need to travel before that deadline – just book your flights or make some other Delta purchase beforehand. The terms simply require that a flight must originate in the U.S. to be eligible for this offer. And you don't need to spend $250 with Delta in one fell swoop either: Just spend that amount with Delta before the deadline and the statement credit will kick in automatically.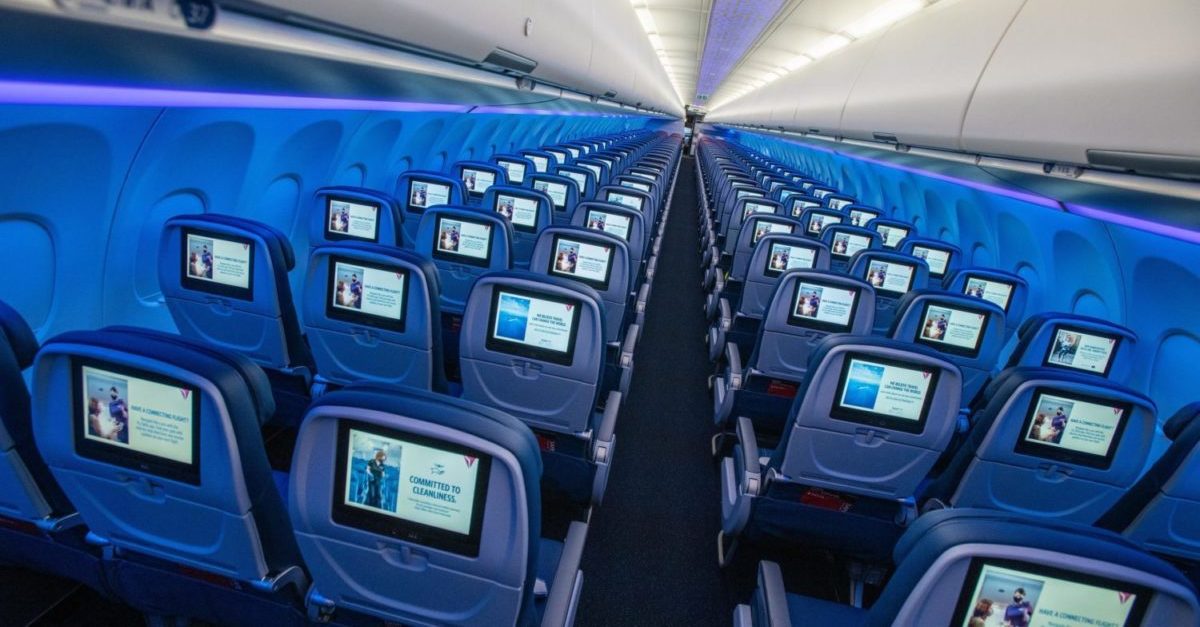 Where to Find Amex Offers
If you haven't used Amex Offers before, simply log into your American Express account and scroll down near the bottom of the screen and there should be a box called Amex Offers & Benefits. It's available through the Amex mobile app as well.
If you see an offer you like, simply add the offer to the card and make a qualifying purchase at that business with your card. In this case, you'll need to book directly with Delta for the cashback credits to kick in.
You should receive a statement credit for the offer within a few days of making a purchase, though in some cases it can take several weeks. And keep in mind you don't need to hit the spending threshold in one shot – you can spread it out over several transactions.
Not familiar with Amex Offers? See our complete guide to using Amex Offers.
Bottom Line
This is a fantastic Amex Offer to save on upcoming Delta flights, getting $75 on a purchase of $250 or more with Delta. And unlike many previous Delta Amex Offers, this one seems to be fairly widely available.
It seems this latest Delta Amex offer is targeted, but if you've got a co-branded Delta American Express credit card, there's a good chance you'll have it available. If that's the case, add it to your card ASAP as these Delta Amex Offers have disappeared quickly in the past. And be sure to spend the required $250 with Delta by the Oct. 6, 2023 deadline to take advantage!