Look, we know your Amazon cart is full. So is ours. Blame it on the quarantine. If you've got an American Express card, here's a simple way to save.
Amazon and American Express have teamed up for a promo that will get you a $20 coupon after spending $50 or more at Amazon on your American Express card. Doctor of Credit first reported this promo.
Unlike many other promos, this one isn't targeted. So long as you've got an American Express card in your wallet, you're set. Just make your $50-plus purchase by July 22, 2020.


Follow our link for more information, and we'll break it down here. This should be easy to make work, but there are some restrictions to keep in mind.
How to Earn an Easy $20 Back
First things first: You won't get a $20 coupon for anything and everything at Amazon.com.
Instead, you'll get $20 to use at the Amazon Moments store. Amazon describes it as a "curated collection" of items rated 4-star and up. In reality, it includes almost anything you may want from Amazon, so you shouldn't have a hard time using that $20 credit.
To earn that $20 off, just add at least $50 of items to your Amazon cart. These items must be sold and shipped by Amazon to qualify for the discount. Check on the item page or in your cart – here's what to look for: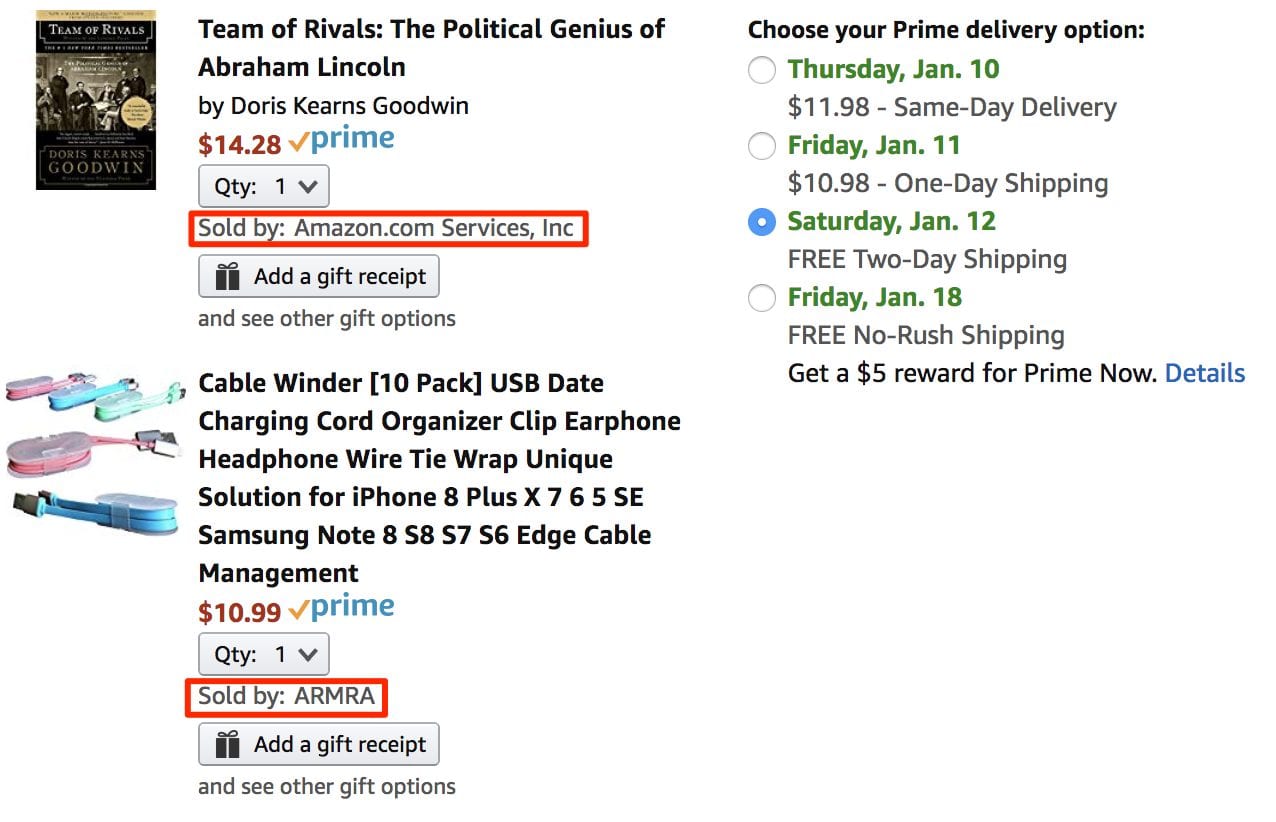 While Amazon gift cards won't qualify, you may be able to buy third-party gift cards. For example, you could buy Airbnb, Southwest Airlines, Starbucks, or Uber gift cards and get the $20 credit back.
Finally, just make sure you check out with your American Express credit card. And that's all it takes. there's no need to register. You do have to make the entire $50-plus purchase in one order – you can't split it up into two, $25 purchases and still trigger the $20 credit.
You've got until July 22, 2020 to make those qualifying purchases. And once you earn the credit, you'll have until Aug. 22, 2020 to use it. 
Bottom Line
If you're like us, you've already got $50 worth of stuff sitting in your Amazon cart. This new promotion makes it fairly easy to get $20 back.