Almost a year ago, American Express hiked the annual fee on The Platinum Card® from American Express up to a whopping $695 a year (see rates & fees) while throwing in a laundry list of new perks and credits. Some are better than others, but one was truly puzzling: Up to $20 a month to cover the cost of entertainment services.
Add it up, and that's up to $240 a year in savings. But unlike some of the pandemic band-aids Amex employed to keep cardmembers happy, they  put some serious strings on this permanent credit – it could only be used on four services: Audible, The New York Times, Peacock, and SiriusXM. Fortunately, that list is now growing.
On Wednesday, Amex confirmed it had added The Disney Bundle, Disney+, Hulu, and ESPN+ to the roster of entertainment platforms that qualify for this credit. That's a pretty drastic expansion, giving cardmembers far more ways to maximize this up to $20 a month credit … and potentially making it easier to justify the hefty annual fee on the Platinum Card.
Those additions are now reflected on the Amex Platinum's benefits page.

Read more on Amex Platinum benefits and how you can make the most of them in 2022!
These are strong additions to the entertainment credit: Aside from Netflix, it's hard to think of more popular streaming services Amex could have added. But there's a lot of overlap…
The Disney Bundle is easily the most valuable play here, as it includes Disney+, ESPN+, and Hulu in one package for $13.99 a month. That means you could cover the cost of all three platforms with money to spare for something like Audible or the New York Times. Or you can get the Disney Bundle package that includes an ad-free Hulu subscription for $19.99 a month.
If you want just one of these services, here's a quick breakdown of the current monthly costs:
Disney+: $7.99 a month
ESPN+: $6.99 a month
Hulu: $6.99 a month, or $12.99 a month for no ads
How to Use the Amex Platinum Entertainment Credit
If you aren't already using up the entire monthly entertainment credit on services like Audible or Peacock, using it to cover the cost of Hulu or The Disney Bundle is easy.
Just charge your subscription for these services to the Platinum Card and it will kick in to cover up to $20 a month. And you might as well use it all up, as unused credits do not roll over from month to month. This is a use-it-or-lose-it perk.

Like it or not, this credit is just part of a major pivot from the Platinum Card to be less of a travel-focused card and more of a lifestyle statement, laden with a half-dozen credits – some better than others. It's a big metal coupon book, and it's up to cardholders to make sure they use those credits every month.
Fortunately, Amex has made it a bit easier to keep tabs on what you've used and what you haven't. Just log into your Amex account, navigate to benefits, and scroll down to see this progress tracker which will show you how much of the various credits you've put to use each month and each year.


Bottom Line
Among the laundry list of new benefits Amex added to the Platinum Card last year, this entertainment credit was truly a mixed bag with just four platforms to choose from. That was quite restrictive, and we wondered if Amex would eventually add more services to the fold.
That's just what they've done with the addition of the Disney Bundle, Disney+, ESPN+, and Hulu as of Wednesday. Make sure you put that up to $20 entertainment credit to use by charging your Platinum Card when you subscribe to one of these services.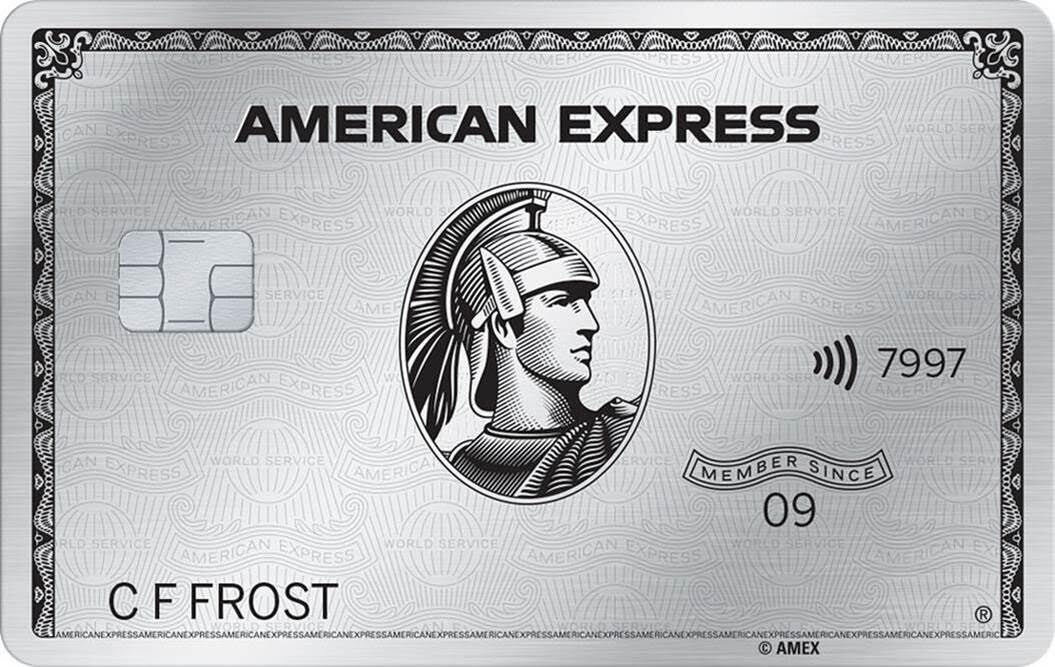 Click Here to learn more about the Platinum Card from American Express.