Travelers with *amex platinum* can get into Escape Lounges at small and mid-sized airports across the country. And now Portland (PDX) will get an Escape Lounge in the near future.
The airport's governing board approved a brand-new Escape Lounge Wednesday. It'll be the first common-use lounge that travelers flying in and out of Portland can access with premium travel credit cards or by simply buying a day pass – no matter which airline they're flying. Currently, Portland is home to only airline-specific lounges from Alaska Airlines, Delta, and United.
The plans for the Escape Lounge call for a 10,700-square foot space on the mezzanine level of the D Concourse of the Portland airport, near the Delta Sky Club. After building a closer relationship with American Express Centurion Lounges, it'll be technically branded as an "American Express Escape Lounge – The Centurion Studio Partner."
Port of Portland board staff painted a rosy picture of a pre-Thanksgiving opening in 2024 during the meeting Wednesday when it was given final approval. But don't mark your calendars just yet: New lounges are notorious for delayed openings.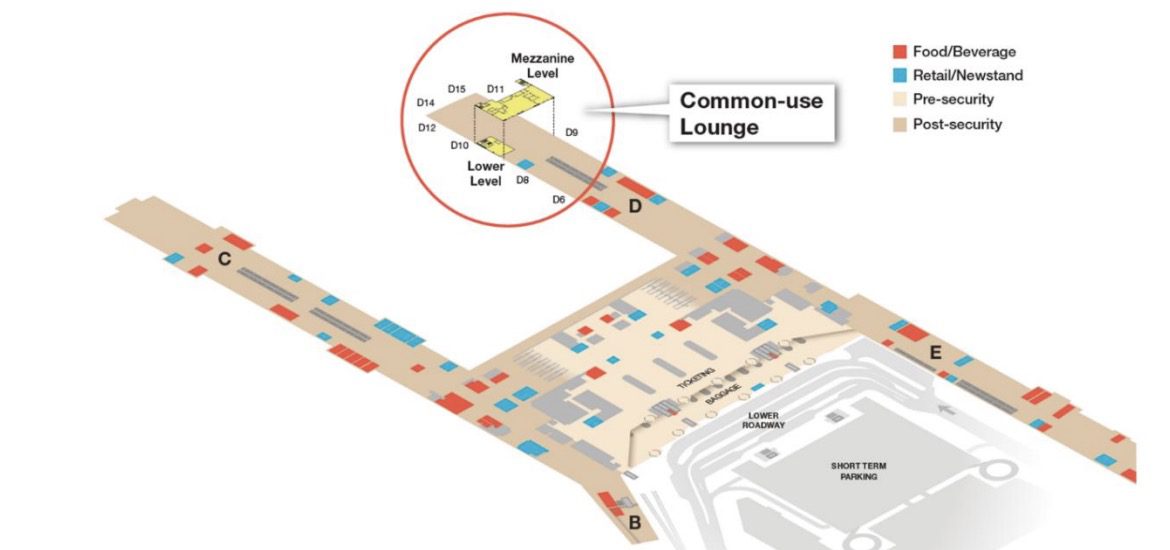 Escape Lounges around the country are nice but fairly simple, with some seating, charging, Wi-Fi and decent food and drinks available – all free to guests. Portland would be the 16th U.S. location along with several outposts in the U.K., where the company is based.
According to a release from that company, the new Portland club will feature the following touches:
A family area for children
The "Hoptimists" bar for craft beer enthusiasts
Power outlets and Wi-Fi
Two shower rooms – a first for an Escape Lounge
Two mutli-purpose rooms for private working space or nursing mothers
Digital library from PressReader
But its size is impressive. At nearly 11,000 square feet, it should be the largest Escape Lounge to date … by far. Consider this: The newest Escape Lounge in Phoenix (PHX) location is just 4,500 square feet while the Minneapolis-St. Paul (MSP) Escape Lounge is only 5,000 square feet as well. Plus, airport board staff said Wednesday it could get even bigger, noting that the area the lounge will occupy also has "plenty of room for growth."

Once opened, the Escape Lounge in Portland's lease would last for at least 12 years, with an interior refurbishment already penciled in at the six-year mark.

Unless you're flying Delta that day, there's no other airport lounge in Portland you can enter with a travel credit card. And while there are several Priority Pass restaurants in Portland, only a few credit cards like the *chase sapphire reserve* or the Citi Prestige Card (which isn't even open for applications anymore) will get you credits for a free meal.
The Escape Lounge in Portland will solve that problem.
Cardholders with *amex platinum* get free access to Escape Lounges along with two free guests. Additional guests will cost you $45 apiece – though children under 2 won't count toward your guest count.
You can also now get into any Escape Lounge with the *delta reserve card* … but there's a catch. You must be flying with Delta that day for your Reserve Card to get you in. And you won't get two guests free: They'll cost you $30 apiece.
Don't have the right credit card? You will be able to buy a day pass to the lounge for $45 – or $40 if you pre-book your visit on Escape Lounge's website. The lounge will also offer discounts for military members and airport employees.
Additionally, CAVU – the company that owns Escape Lounges – has a partnership with British Airways. Port of Portland staff said that could mean British Airways Premium cabin passengers will have access to the Portland Escape Lounge before their flights depart for London-Heathrow (LHR).
The lounge will have a minimum operating hours of 5 a.m. to 10 p.m. according to Portland airport rules, but staff said it expects the space will stay open even later to accommodate the late departures from the airport.
Bottom Line
Portland, Oregon (PDX) will be home to the newest Escape Lounge.
The huge, 10,000-square foot space is tentatively set to open in December 2024 for travelers who purchase access – or get in free with select American Express credit cards. It'll be a welcome addition to an airport that currently lacks many lounge options.
Lead photo courtesy of Escape Lounges U.S.