Before jetting off recently to try out Virgin Atlantic's brand new Upper Class business seat on the Airbus A350 flying from New York City (JFK) to London-Heathrow (LHR), I was able to check out the fantastic Virgin Clubhouse Lounge at JFK.
Virgin's flagship Clubhouse lounge at its London-Heathrow (LHR) hub is widely viewed as one of the best in the world. But how does its outpost at JFK compare?
Safe to say, it's one of the best lounges you can find in the U.S. Read on for a full review.
Getting In
You'll find Virgin's Clubhouse from the main concourse of JFK's Terminal 4, between gates A4 and A5. Virgin Atlantic uses Terminal 4 at JFK, so the location is perfect.
But it's not just a Virgin Atlantic business class ticket that will get you in. Thanks to partnerships with Delta and Singapore Airlines, you have a few ways to access this lounge.
Virgin Upper Class passengers can get in, of course, as can Delta One passengers departing JFK for London. If you've got Delta Gold Medallion status or higher, you may be able to get into the lounge depending on which airline you're flying. And finally, elite flyers with both Virgin Atlantic and Singapore can enter. Virgin's website lists all the ways to get in.
But I was able to enter just with my Virgin Upper Class ticket – easy enough!
The Lounge
There's just something special about a Virgin Atlantic lounge.
It has a "wow" factor right as you enter. While this space is much smaller than the London Heathrow Clubhouse, it is laid out nicely into different zones, each with a different vibe. And yes, that is a full-size pool table right in the middle of the lounge!
The agent who checked me into the lounge pointed out some of the main areas of the lounge, which I appreciated. You can find a modest dining area with several tables in the back right of the lounge. There's a bar in the center and more seating on the left-hand side.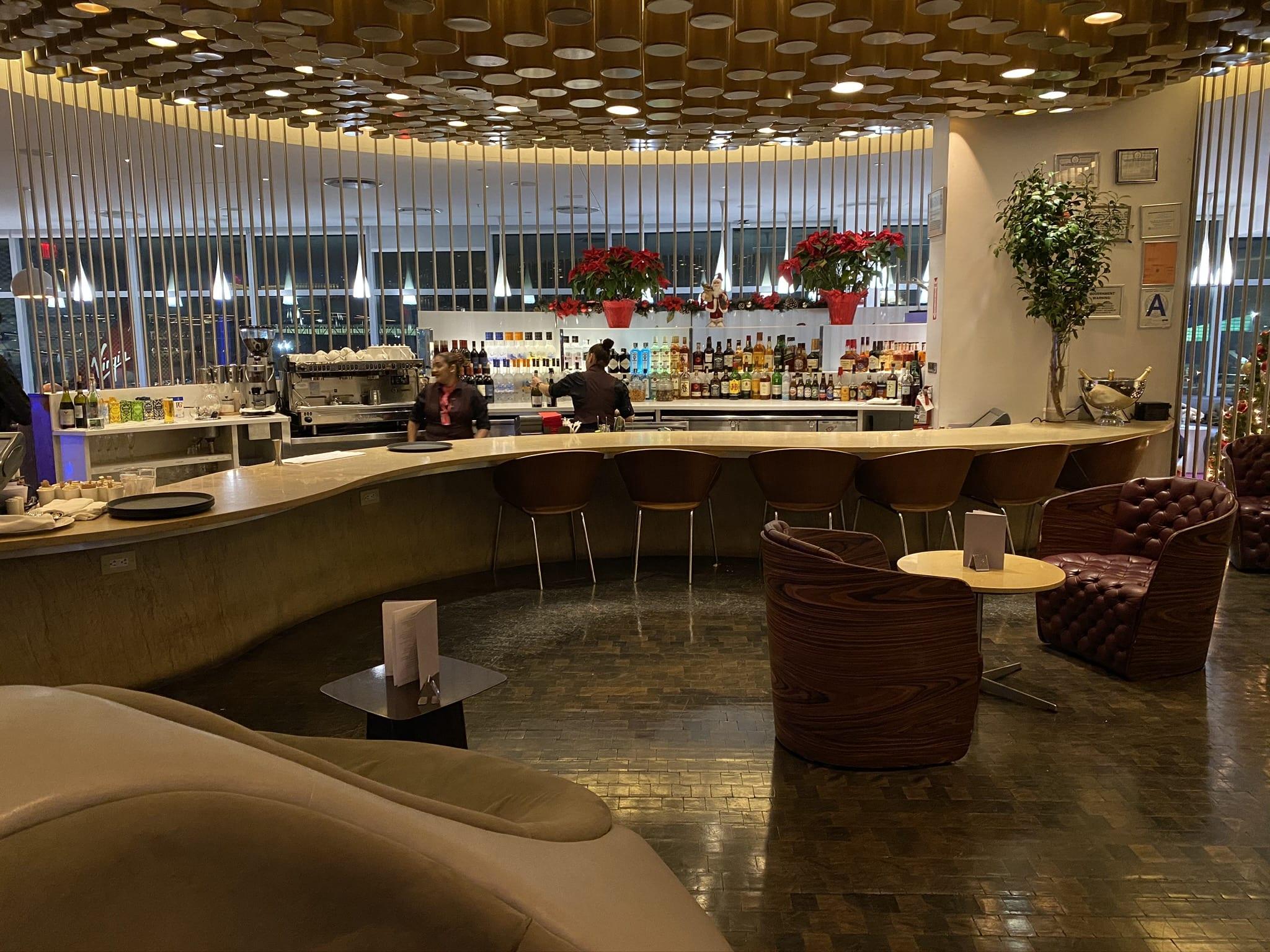 There are also some smaller, cozy spaces to sit, including these nifty cubbies!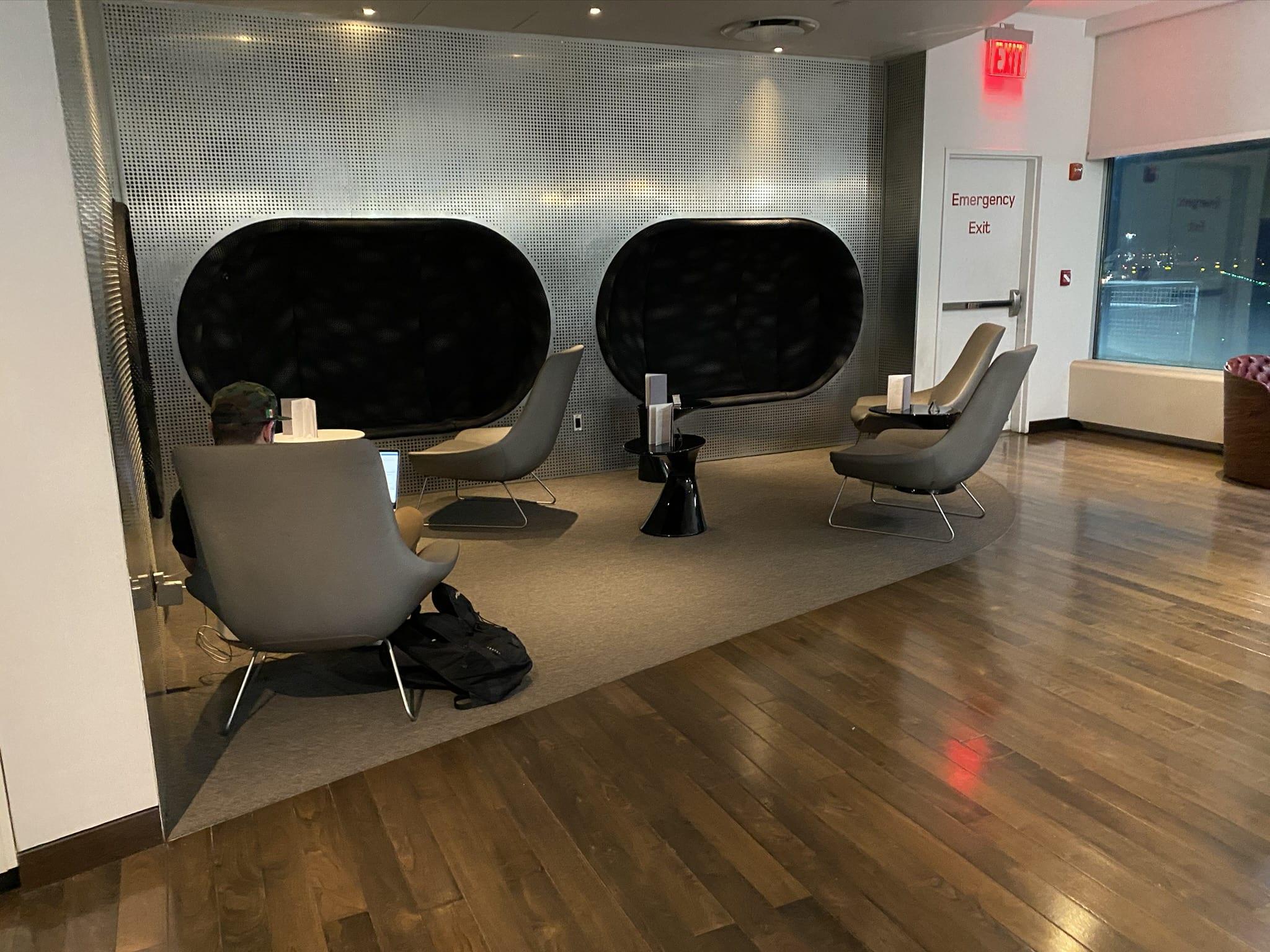 The lounge was very quiet ahead of my 11 p.m. departure – likely because there wasn't  a 9 p.m. Virgin Atlantic departure that day. That means the lounge could be busier on a typical day, but it seemed spacious enough to cope with another flight of passengers.
Food & Drink
Even some of the best U.S. business class lounges have buffet-style dining. Not Virgin Atlantic.
It's one of the few U.S. airport lounges where you can order a la carte, both food and drink. And you can order from anywhere in the lounge. You'll find an impressive menu available at almost any table, chair, and area of the space.
Just the fact that a business lounge in the U.S has a menu is impressive enough, but the fact you eat anywhere in the space is icing on the cake. Still, I went traditional and sat in the dining area across from some comfy-looking swivel chairs.
I ordered a glass of champagne to start. Virgin serves Lanson Black Label, which is a pretty good champagne and what you'll generally get flying Delta One business class.
To accompany my drink, I ordered deep-fried squid from the small plates menu. The capers and lemon with the dish set it apart from your traditional calamari.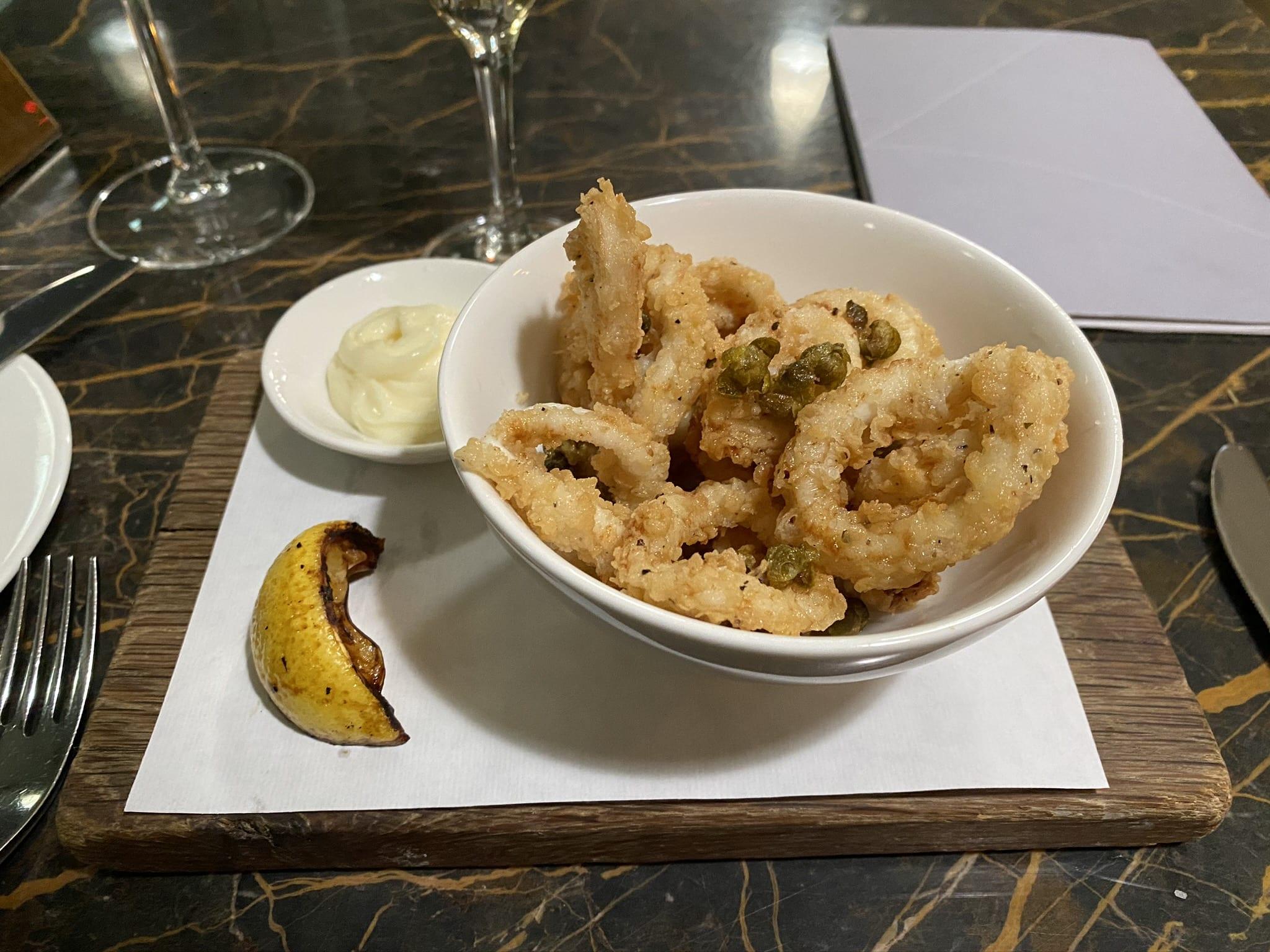 I followed it up with the Clubhouse Burger, which was cooked to perfection and very tasty. It hit the spot and was huge – so much so that I couldn't finish it.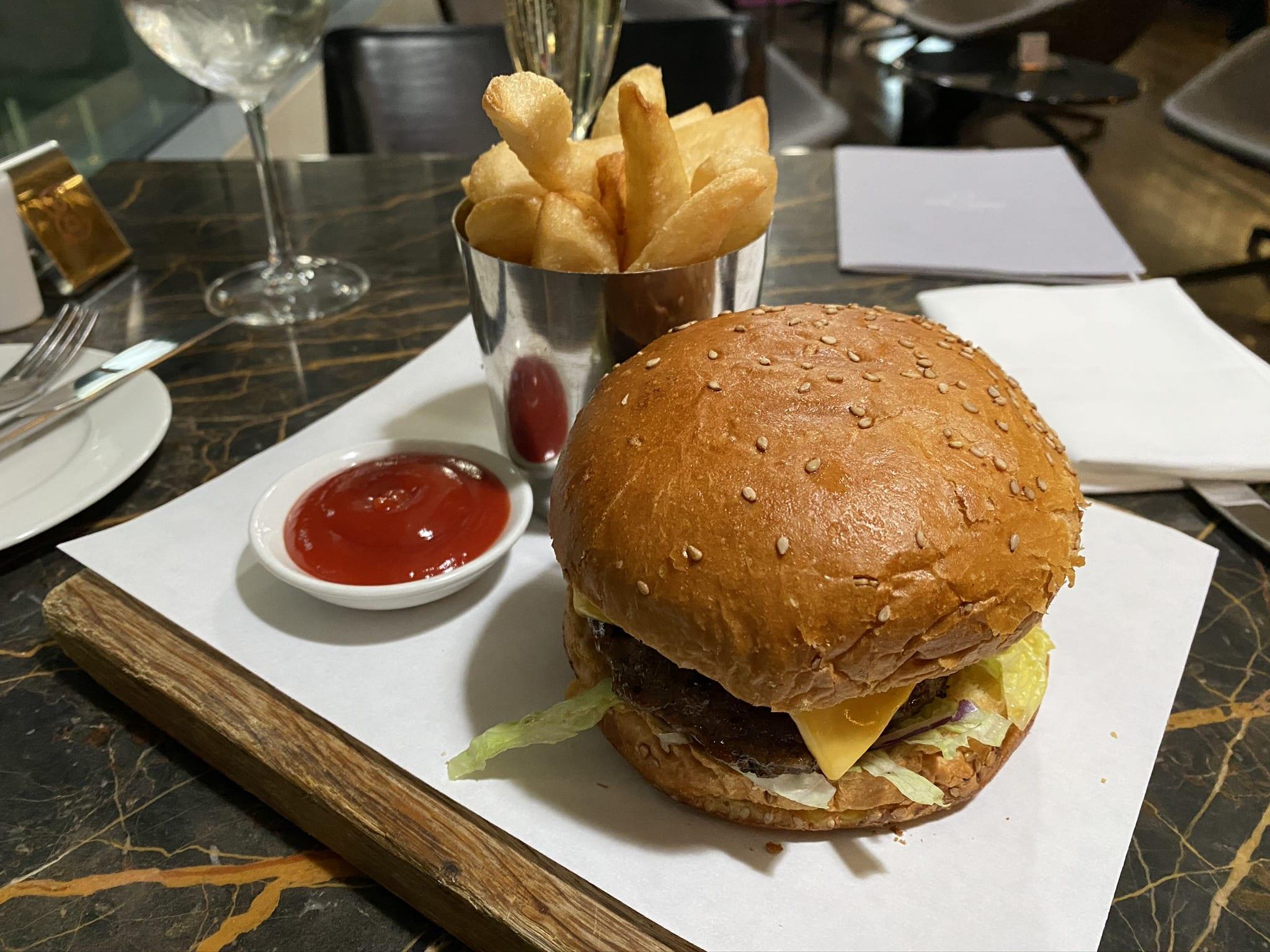 Service was excellent and friendly while I ate – a theme I noticed throughout the lounge. Employees seemed genuinely happy to be working, as is Virgin's brand.
After wrapping up my meal, I moved to a seating area on the left side of the lounge for some fantastic views of international planes pulling in and out of JFK. The glare from the windows don't do the photos justice!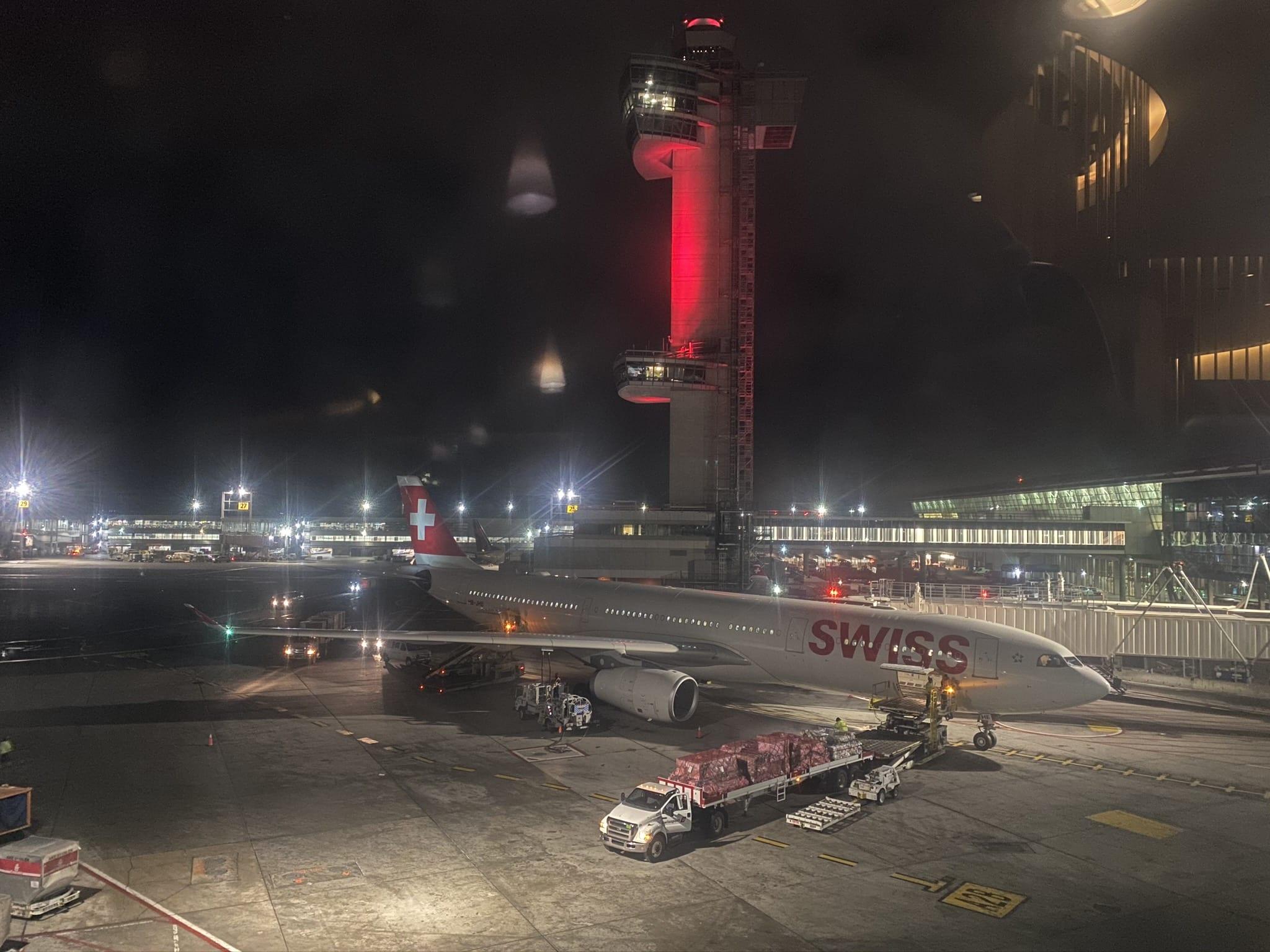 While enjoying the view, I ordered a Virgin Redhead cocktail, which was very tasty.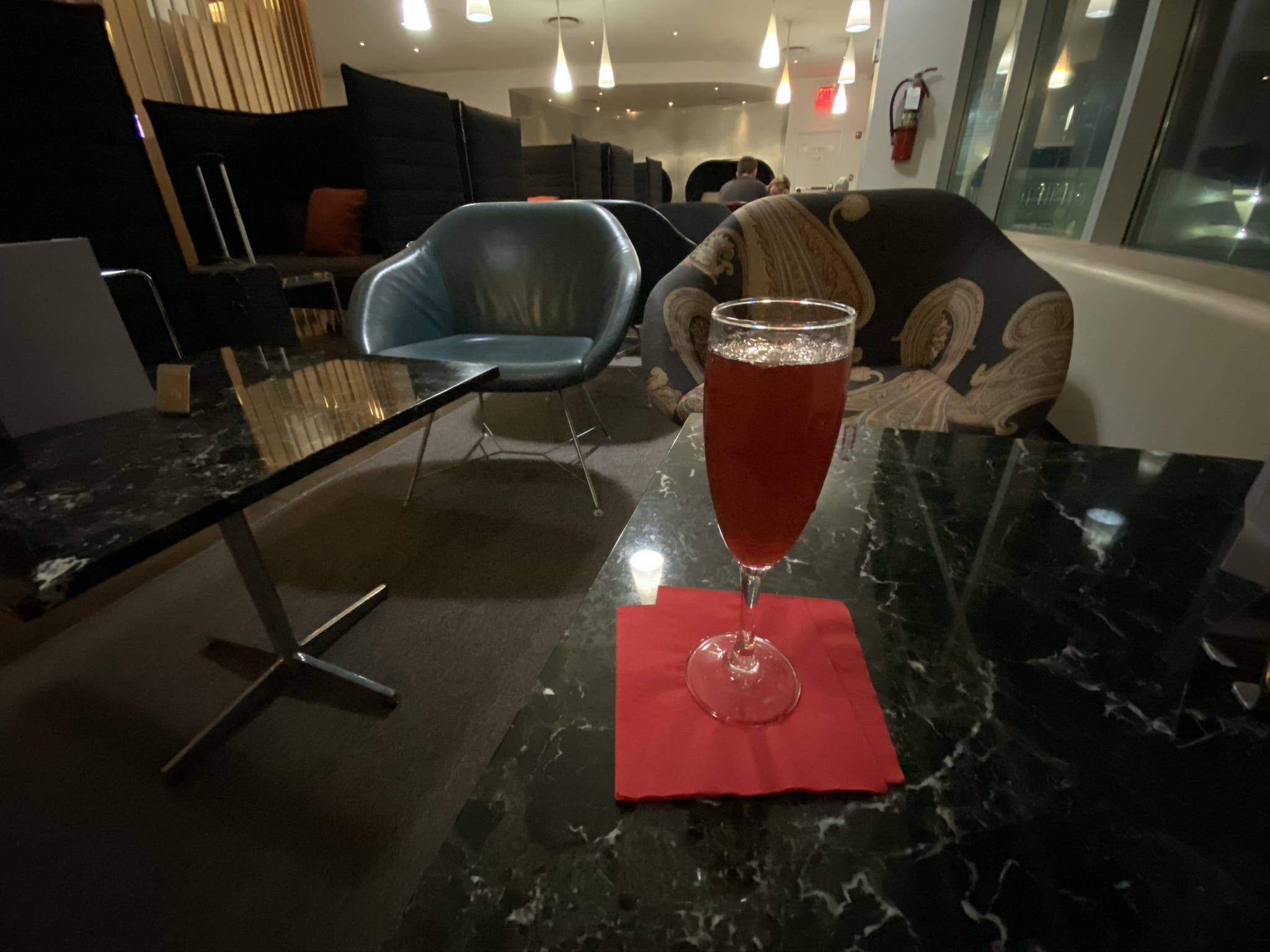 Spa
If you weren't already convinced that the Clubhouse is different from your standard lounge, there's a spa.
You can choose from a variety of treatments, from facials and skincare routines to foot and full-body massages. Passengers flying with Delta or Virgin can pick one free treatment, from a handful of different 10-minute treatment options.
I chose a treatment that included a face and head massage along with a foot rub. Conducted in a private room to the back of the lounge, it was relaxing and very enjoyable. While I didn't snap a photo, I loved that you could see the aircraft from the window in the spa room!
Other treatments cost anywhere from $22 to $49, but Virgin also allows you to pay for these with Virgin Atlantic Flying Club miles. That's not bad if you consider what treatments may cost elsewhere in New York!
Bottom Line
All in all, this was a fantastic way to start a trip across the Atlantic Ocean. After spending a few hours in the Virgin Atlantic Clubhouse, I wish I had been able to stay even longer.
With good service, good food, and good drinks, it was a great experience that put this space firmly in the upper echelon of U.S. airport lounges. I'm looking forward to returning soon!