Update: Chase has confirmed that the restaurant credits and other non-lounge benefits are not changing for Chase Sapphire Reserve cardholders
Priority Pass is a network of more than 1,200 airport lounges worldwide that you can get free with certain credit cards. But one of the best perks isn't a lounge at all: You can also get credits ($28 for you and a guest, generally) to eat at a growing number of airport restaurants.
It's a great benefit – perhaps too great. American Express confirmed with View From the Wing that it will stop including those restaurant credits as of Aug. 1. That means American Express cards that come with free Priority Pass memberships like the Platinum Card from American Express, the Hilton Aspire card, Marriott Bonvoy Brilliant American Express Card, and others will no longer be eligible for these free meals.
"The Priority Pass Membership benefit offered … will no longer include complimentary access to non-lounge airport experiences," an American Express spokesperson said.
That leaves the Chase Sapphire Reserve as the best way to get an unrestricted Priority Pass membership. A Chase representative confirmed Thursday, July 11 that there are no changes to the Priority Pass Membership for Chase Sapphire Reserve cardholders. 
The Citi Prestige card also comes with a Priority Pass Select membership, and that benefit hasn't changed either.
Our Analysis
This is a tough one to swallow.
The American Express Platinum card still offers unrivaled airport lounge access. In addition to the Priority Pass lounges, you can get into the growing number of great (yet often crowded) American Express Centurion lounges, like the Las Vegas Centurion Lounge. You can use Delta Sky Clubs so long as you're flying Delta that day. And finally, you can access Escape Lounges including our hometown favorite, Escape Lounge MSP.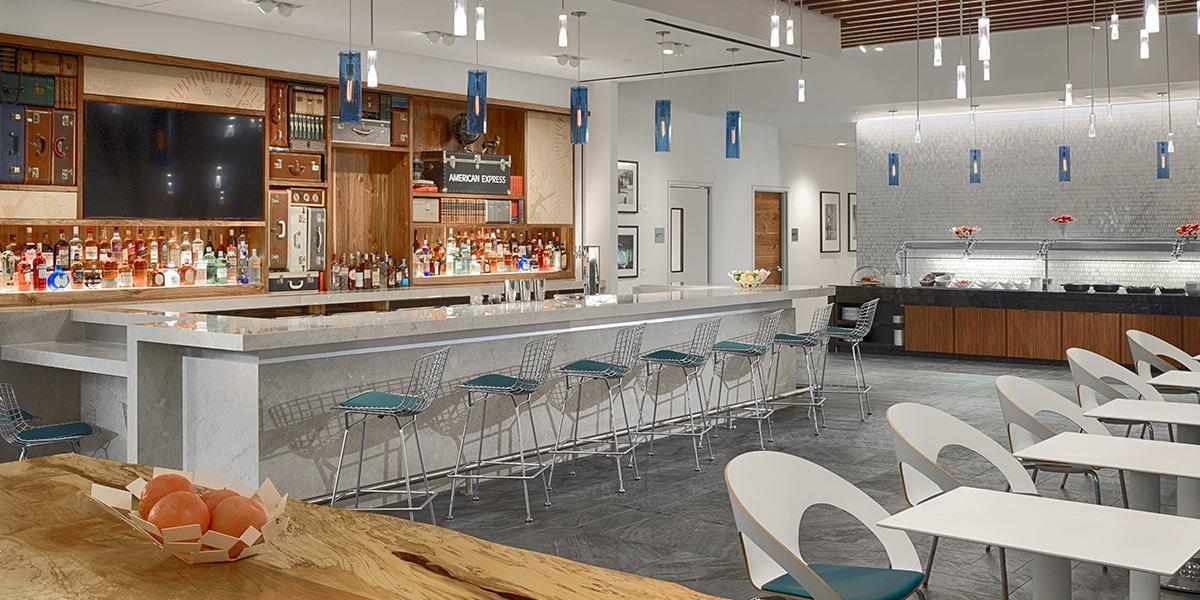 But many airport lounges in the U.S. are pretty mediocre – especially Priority Pass offerings. So being able to get a nearly $30 meal at select restaurants for free was a great perk. That's now disappearing for the American Express Platinum card and other, top-of-the-line co-branded Amex cards.
Credit cards are a cutthroat business for the big banks. They're constantly fighting for a spot in your wallet with big points bonuses and travel perks.
Bottom Line
You've only got a few more weeks to get some free meals with your American Express Platinum and Priority Pass card. Check out the list of participating restaurants, and be sure to go before this benefit disappears Aug. 1.