Thanks to automatic extensions and promotions that made it easier to earn throughout the pandemic, more flyers have airline status than ever. United is the latest airline to make it harder to earn elite status starting next year.
On Tuesday, the Chicago-based airline announced it will raise requirements to earn Premier status come 2023 – and they're hefty increases, meaning even many ultra-frequent flyers and heavy spenders will fall short. Case in point: Loyal United flyers who climbed their way to top-tier Premier 1K status this year would only re-qualify for second-best Premier Platinum status next year. And travelers looking to spend their way to top 1K elite status will have to fork over a whopping $24,000 to earn the Premier Qualifying Points (PQPs) to do so. Ouch.
As has been the case for years, United flyers can climb the rungs of Premier status through either a combination of flying (Premier Qualifying Flights, or PQFs) and spending with United (PQPs) or just spending outright. It'll just require much more of both – take a look.

While those are sizable increases, those thresholds match what United originally laid out back when it revamped its Premier status program in 2019 … before the pandemic upended travel. Fortunately, United is giving flyers a head start on these higher thresholds by depositing some bonus PQPs in February 2023 (and again in 2024, too), counting some award tickets booked with United MileagePlus miles toward status. And the airline is making some other consumer-friendly moves, such as completely eliminating the fees to cancel an award ticket and get your miles back – including those departing within 30 days.
United's move comes just weeks after a similar change from Delta, which substantially raised the requirements to earn Delta Medallion Status. The reason is obvious: With travel booming and the rolls of flyers with status (and complimentary upgrade queues) longer than ever, both airlines need to winnow their ranks.
Luc Bondar, the airline's president of MileagePlus, admitted as much in an embargoed interview with The Points Guy, saying: "One of the things we expect to see is the volume of members that achieve status at each tier gets in line with our ability to ensure that we are delivering great value to members once they achieve that level."
Translation? In order to make United Premier Status worth it for our members, we need fewer of them.
The Bad News
Whether you fly United a lot, spend plenty on flights, or both, this is bad news. Earning United status next year will take more of all of the above.
Already earn (or requalify for) United elite status this year? You're set at that level until February 2024. But these new, higher thresholds take effect starting next year – for status benefits through January 2025. 
No matter whether you're looking to dip your toes into airline status with Silver or you're chasing vaunted 1K status, these changes will make it much harder.
Earning Premier Silver status will require either 12 United flights AND earning 4,000 Premier Qualifying Points OR 5,000 PQPs
Premier Gold Status will require either 24 United flights AND earning 8,000 PQPs OR 10,000 PQPs
Premier Platinum Status will soon require a combination of 36 Premier Qualifying Flights AND 12,000 PQPs OR 15,000 PQPs
Premier 1K Status jumps to 54 Premier Qualifying Flights AND 18,000 PQPs OR 24,000 PQPs.
Travelers who go the PQP only route will still need to take at least four United or United Express flights each year, in addition to the hefty spending requirements. Remember: Every $1 spent with United = 1 Premier Qualifying Point.
These increases are just another reminder that for all but the jet-set, corporate travel crowd, chasing airline status is rarely worth it.
Spending up to $5,000 a year with United just to earn lowly United Silver status is a lot. But the most obvious pain here is for those flyers who have earned United's top 1K status.
Going just the spending route, you'd have to spend an additional $9,000 next year to earn or keep that prized 1K status. And either way, those who already have United 1K would likely only reach Premier Platinum next year with the same travel and spending patterns.
The Good News
While it's nowhere near enough to offset these increases, a handful of positive changes will help loyal United flyers get ahead next year – at least a little bit.

Bonus PQPs for Current Status
Depending on your current level of United status, United will give you a leg up on earning PQPs in 2023, and then again in 2024.


Unless you've got trial status with United – like from a recent Bilt Rewards promo, for example – United says they'll deposit these bonuses come Feb. 1 next year and in 2024.
These bonus PQPs only make up half (or much less) of the additional spending you'll need to hit status over the next few years after these increases. Still, it's better than nothing.
United is also allowing travelers to earn even more PQPs through spending on select co-branded credit cards by raising the maximum amount travelers can earn each year. But considering you only earn 500 PQPs for every $12,000 spent on a United Club℠ Infinite Card or United Quest℠ Card, that's hardly the easiest way to earn status to begin with.
United Award Tickets Count Toward Status
United is taking another page out of Delta's book.
After a pandemic promo, Delta became the first major U.S. airline to count award tickets booked with SkyMiles toward earning status. United will do the same starting in 2023.
From 2023 onward, United and United Express flights booked using MileagePlus miles will count toward Premier Status – though flights on partner airlines like Air Canada, Turkish Airlines, or Lufthansa will not.
Each award ticket on United or United Express counts as 1 Premier Qualifying Flight.
For every 100 miles you redeem, you earn 1 Premier Qualifying Point. So United Polaris business class booking a seat to Europe for 60,000 miles would earn you 600 PQPs, for example.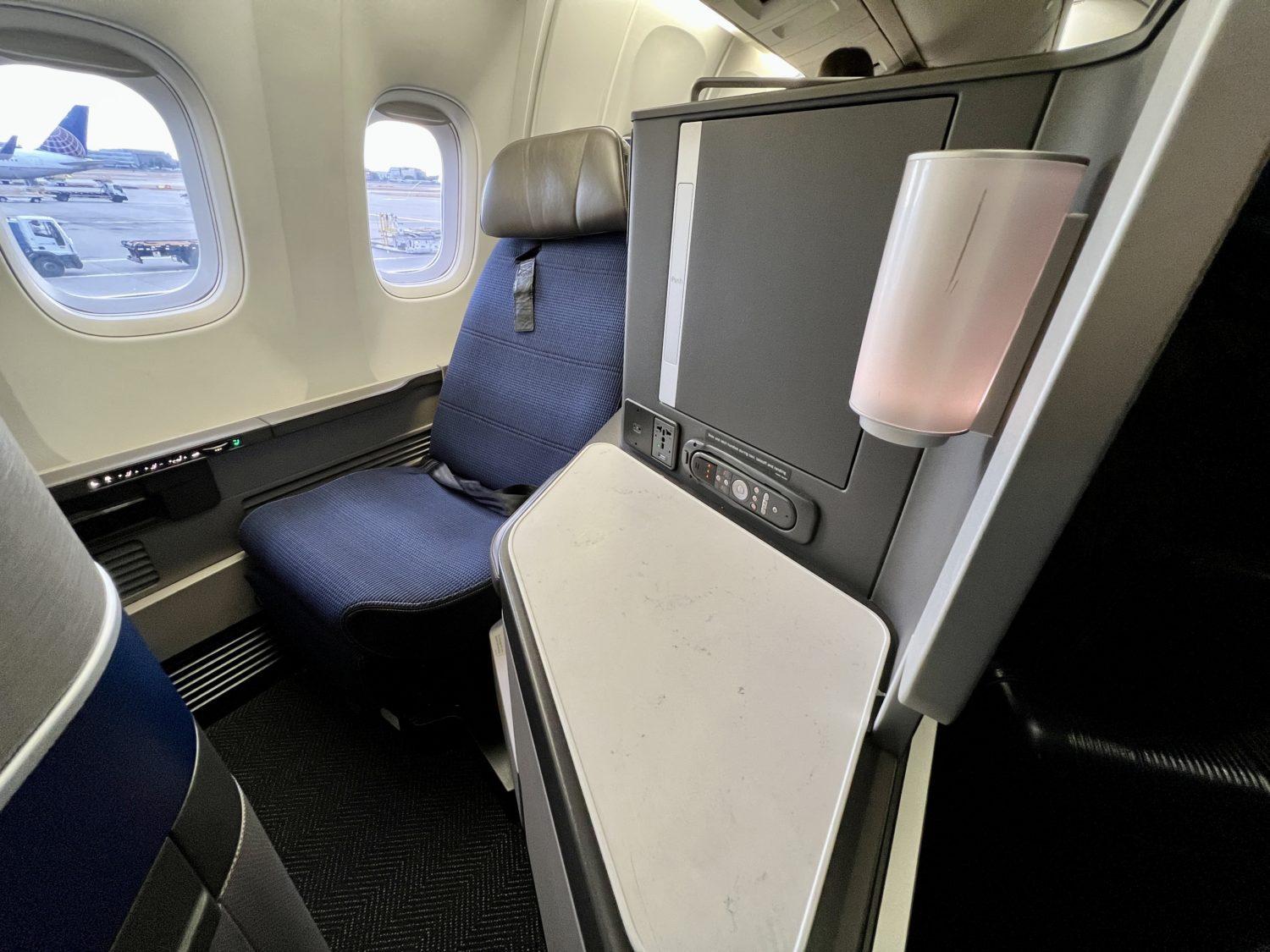 Sayonara, Award Cancellation Fees
All the big airlines did away with change fees throughout the pandemic and eventually even nixed award redeposit fees, allowing travelers to cancel award tickets and get their miles back without paying hefty fees … but United had a quirk.
For the last two-ish years, United would only allow free award redeposit if you canceled 30-plus days before departure. No more: United has officially done away with award redeposit fees, period. So long as you cancel your award ticket before departure, you can get your MileagePlus miles back for free.
Bottom Line
Through automatic extensions and reduced requirements, there are too many flyers in the air with elite status – on Delta, on American, and United, too.
Just like Delta before it, this is United's way of right-sizing those numbers to keep its top-paying customers happy … even if it means upsetting them by making it much harder to earn going forward.