There's a cardinal rule in traveling on the cheap: Never leave points and miles on the table.
The only problem is that it's not always so easy to work out when – or how – to actually earn miles on your flight. We constantly get questions about whether you can earn miles when booking flights through OTAs like Expedia, Priceline, Kayak, or Orbitz.
The answer is generally a resounding "Yes!" But read on to find out why, and learn how to double (or triple!) dip in rewards points.
What Are OTAs?
What are OTAs, you ask? OTA stands for "Online Travel Agency". Websites like Expedia, Priceline, Orbitz, and Kayak are some of the most well-known online travel agencies. There are many other lesser-known OTAs like Trip.com, GotoGate, Vayama, TravelMerry, Hopper and many more. Skyscanner and Momondo are like OTA aggregators – they pull up results from all these individual OTAs and more.
Here's how they work: OTAs get discounted fares from the airlines one way or another. They sometimes add a small markup, then offer fares to online customers. When you book a flight through a website like Kayak or Priceline, you're booking a flight deal through that online travel agency rather than the airline itself.
You can usually count on the free 24-hour cancellation and decent customer service when booking through one of these sites. On the other hand, smaller OTAs often do not include free 24-hour cancellation and may have lackluster customer service – if any customer service at all.
We always recommend searching with Google Flights and booking directly with the airline whenever possible. It's your best way to ensure you're getting the best price and customer service. But if you do choose to book with an OTA, it's important to know how you can generally still earn miles.
Earning Miles on OTAs
Generally speaking, booking airfare with online travel agencies like Kayak, Orbitz, Expedia, and Priceline will still allow you to earn airline miles and elite-qualifying miles (EQMs) and elite-qualifying dollars (EQDs) – the building blocks toward ailrine status.
The one thing that could stand in the way of your and your airline miles on online travel agency sites is the type of ticket you book. If you book a basic economy ticket with an OTA, you may not be eligible for earning miles – or you may earn them at a lower rate. Similarly, if you get a special rate or fare like a Priceline Express Deal, Kayak Hacker Fare, or similar promotion, you may not always earn miles on that flight. Always read the fine print with these fares. 
However, if you're given the option at checkout to input your frequent flyer number, that's a pretty good indicator that you'll earn miles on your ticket.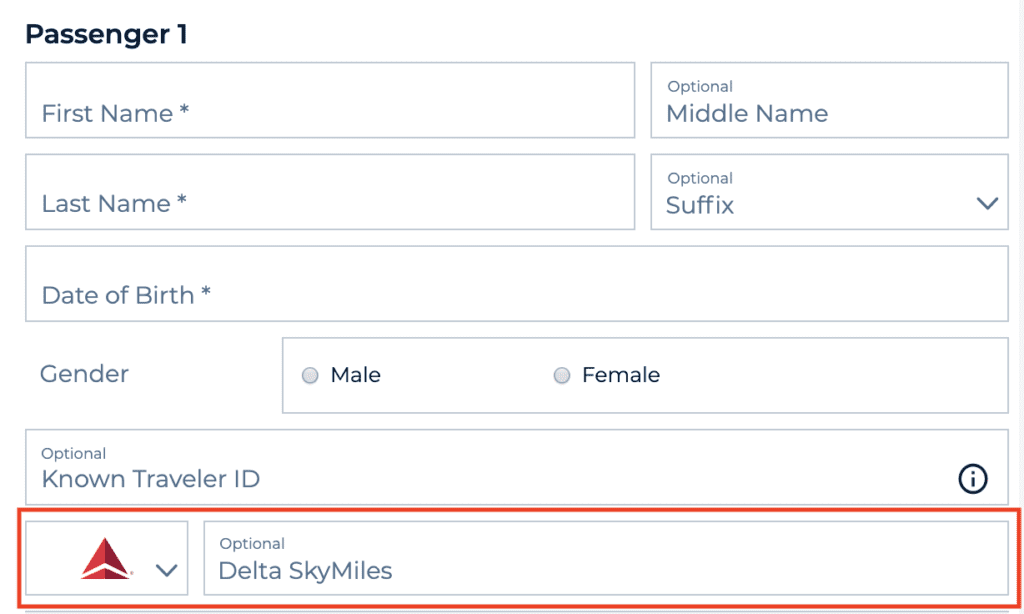 Sometimes, these fares might be what airlines call "exception fares." These deeply discounted fares earn miles differently than your standard plane ticket – based on the distance of your flight, rather than the price. And in some cases, they'll earn fewer miles than a standard ticket. Here's Delta's chart of exception fares, for example:

Want to know how you can earn even more when booking on OTAs?
How to Earn More with Your Booking
We recommend booking directly with the airline whenever possible for a handful of reasons.
Airline sites are typically more transparent with prices. It ensures you'll get better service directly through the airline if your flight is delayed, rescheduled, or canceled. And booking with the airline rather than through a third-party can also you earn you even more miles by paying with a credit card like the Delta Amex cards – or better yet, the Platinum Card from American Express, which earns 5x points on all airfare booked directly with the airline.
But if you book with an OTA, you can earn the airline miles while also earning other rewards. There are plenty of ways to cut the pie on this one, but here are a few other ways to double or triple dip in rewards:
Open a free Rakuten account (formerly eBates) and earn cashback on OTA websites (and other sites, too!). Typically, you can earn anywhere from 2% to 10% cashback when you book through Rakuten's partner OTA sites like Kayak and Priceline. To activate the offer, go through the Rakuten site or install the Chrome extension.
Try the Ibotta app, which is a nifty way to double-dip on rewards.
Check your credit card travel portals for any offers to earn extra miles when booking through their portal or partner sites.
Sign up for the OTA's free rewards program. Join Expedia Rewards, Orbitz Rewards, or other OTA programs to rack up their rewards while also earning airline miles.
As mentioned above, you'll typically earn more on co-branded airline credit cards when booking directly with the airline. To earn extra credit card points when booking through an OTA, pay with a card that earns extra points on travel categories in general or airfare in particular. For example, the Chase Sapphire Preferred Card earns 2x points on travel (including flights booked with OTAs). The Chase Sapphire Reserve earns 3x points on that same purchase.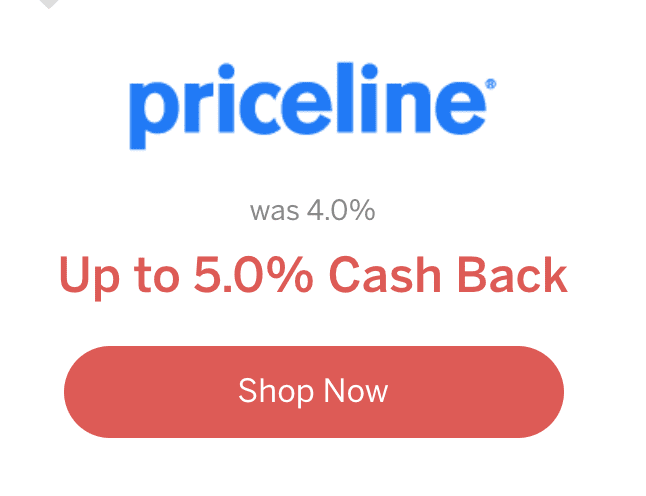 Bottom Line
We know it can be confusing: If you don't book directly with the airline, are you still eligible to earn miles? The answer for airfare is generally yes. Just how much you earn will depend on what you're booking – and be sure to enter your frequent flyer number for the airline you're traveling with.
We typically recommend searching with Google Flights and booking directly with the airline. But if you see huge savings with an online travel agency (OTA) such as Kayak, Expedia, Priceline, or Orbitz, take advantage of the OTA rewards programs, portals, and other ways to double-dip in the rewards earnings.