It might be a surprise, but the best use of American AAdvantage miles is not actually flying on American Airlines plane. Not even close.
Instead, our favorite ways to use AAdvantage miles are flying with their incredible partner airlines like Japan Airlines (JAL), Qatar Airways, and the coveted Apartment available from Etihad Airways.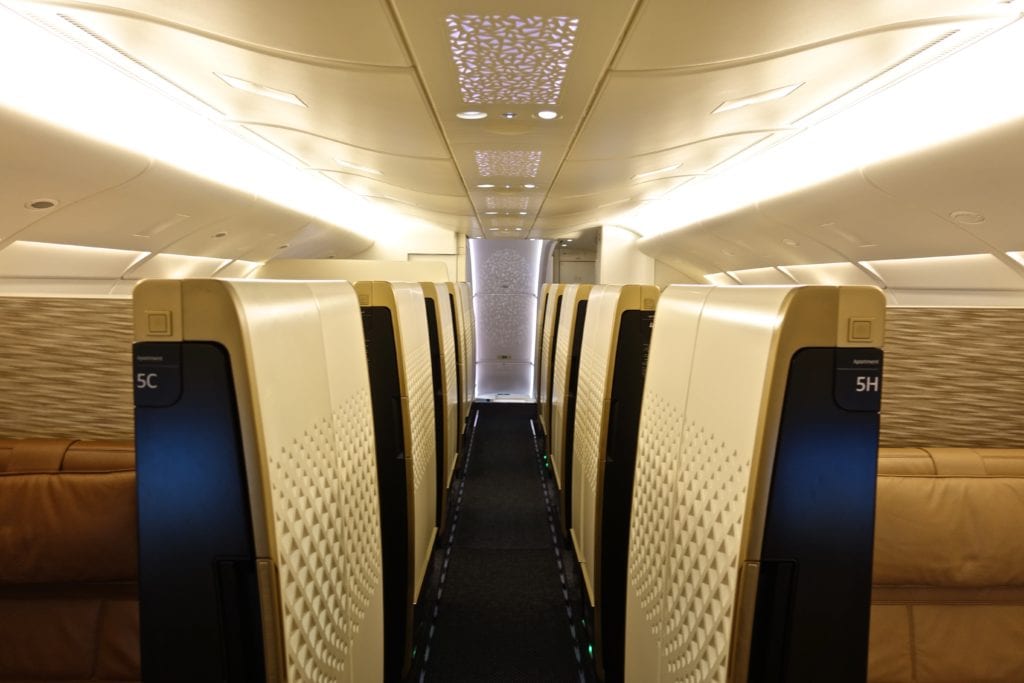 There's no question that the Etihad Airways Apartment is one of the best first class cabins in the sky. From the full suite to a separate armchair and bed to the onboard bar and a shower at 35,000 feet, it is built to wow.
A few weeks ago, I booked a flight home for a trip to the Middle East in January 2020 from Abu Dhabi (AUH) to New York City-JFK (JFK) in Etihad's first class Apartment using 115,000 American Airlines AAdvantage miles and $49.52. The ticket would have cost over $9,000 if I was paying cash.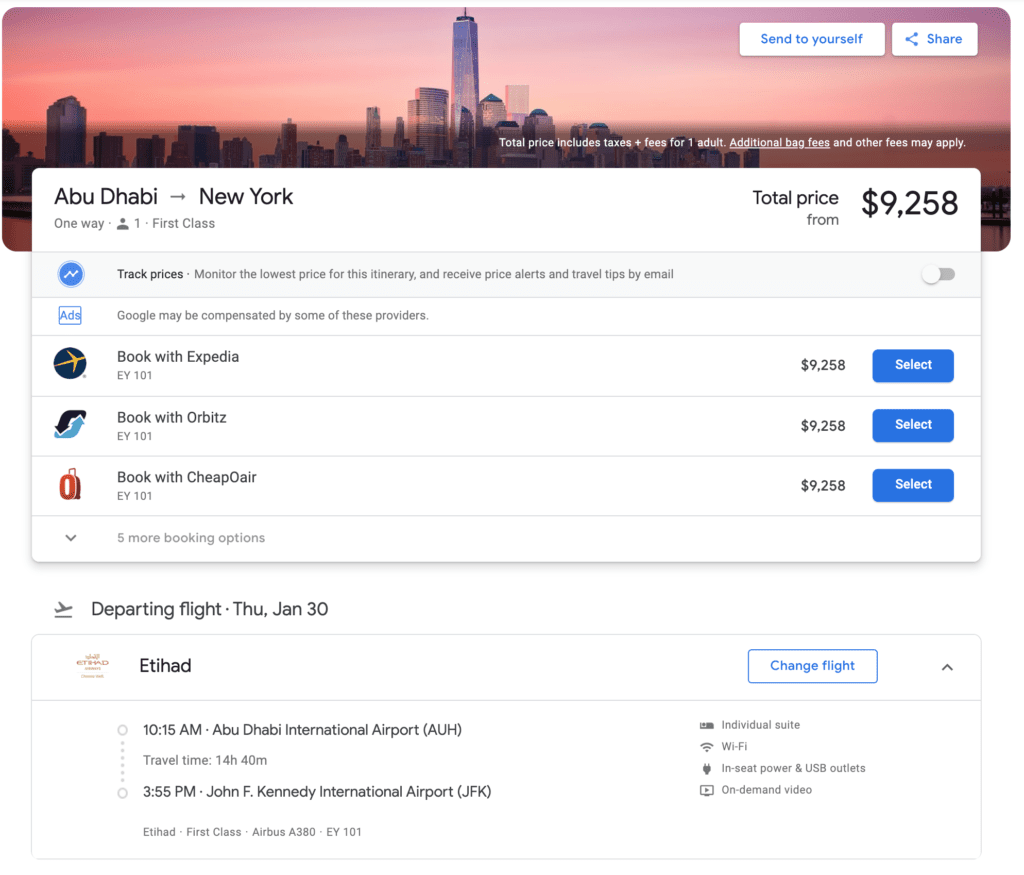 If your flight is leaving from the U.S. within the next month, you can generally now book online through the American Airlines website. The same is true for some of the routes outside the U.S. where Etihad flies its Airbus A380.
But many Etihad flights are still not bookable online, including most heading back to the U.S. from the Middle East. So we'll walk you through the best way to book this luxurious first class seat.
On What Routes Can You Fly the Etihad Apartment? 
The Etihad first class apartment is only available on their Airbus A380 aircraft. Etihad flies the A380 on the following routes in both directions. Pricing listed is one-way:
London Heathrow (LHR) to Abu Dhabi (AUH) – 62,500 AAdvantage miles
Melbourne (MEL) to Abu Dhabi (AUH) – 100,00 AAdvantage miles
New York City (JFK) to Abu Dhabi (AUH) – 115,000 AAdvantage miles
Paris (CDG) to Abu Dhabi (AUH) – 62,500 AAdvantage miles
Sydney (SYD) to Abu Dhabi (AUH) – 100,000 AAdvantage miles
Seoul (ICN) to Abu Dhabi (AUH) – 50,000 AAdvantage miles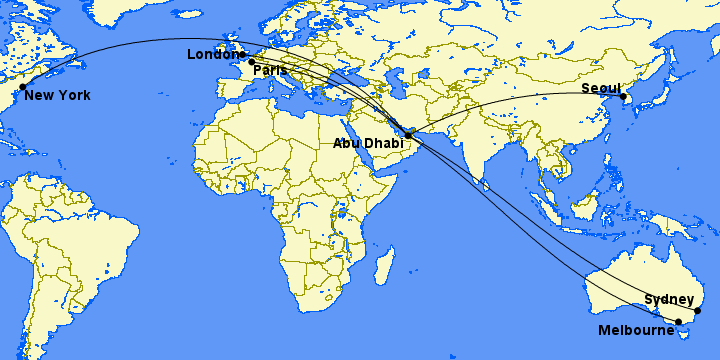 Some of these routes will have better award availability than others. For example, finding one-way award space in the Etihad Apartment from New York to Abu Dhabi can prove difficult, but finding award space from Abu Dhabi to New York presents a lot more opportunities.
Finding Award Availability
Etihad is not a member of one of the big three airline alliances, but they do have a number of partner airlines. One of these partners is American Airlines which makes it possible to redeem American Airlines AAdvantage miles for Etihad Airways flights.
Your first stop when looking to book an Etihad award ticket should be the American Airlines website. As of May 2019, some Etihad awards are available to book online. Below is the Seoul (ICN) to Abu Dhabi (AUH) route in which you can book an apartment for 50,000 American AAdvantage miles. As you can see below, award space for November 2019 is plentiful.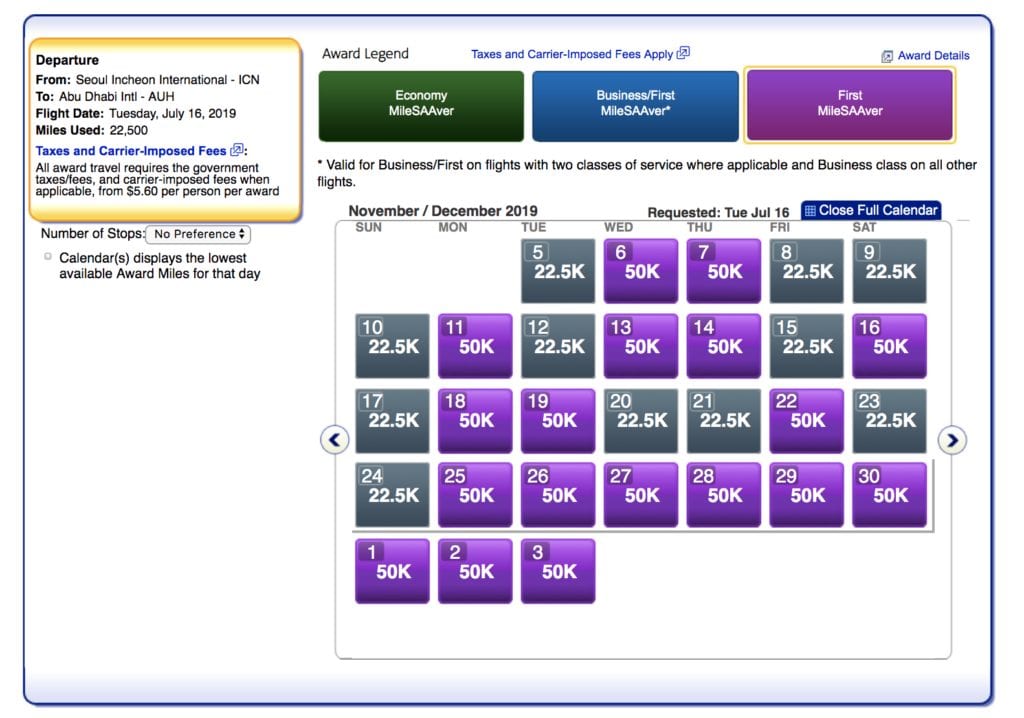 But if you can't find the award you are looking for on American's website, the story doesn't end there. You will need to search for award availability on the Etihad Guest Miles award booking page. This was the case for my Abu Dhabi to New York ticket I recently booked.
One thing to note is that if you do not have an Etihad Guest Miles account, it will continually prompt you and ask if you want to sign in or keep searching as a guest. While not necessary, this gets annoying quickly, so I would recommend creating a loyalty account if you don't have one.
When you are looking for award availability for the Etihad apartment, you will want to make sure the aircraft type is the Airbus A380 and that there is availability showing in the "Guest First" column (indicated with the red box below). Don't worry about the number of miles or the taxes and fees displayed. You will be paying with your American AAdvantage miles so this is irrelevant for our purposes.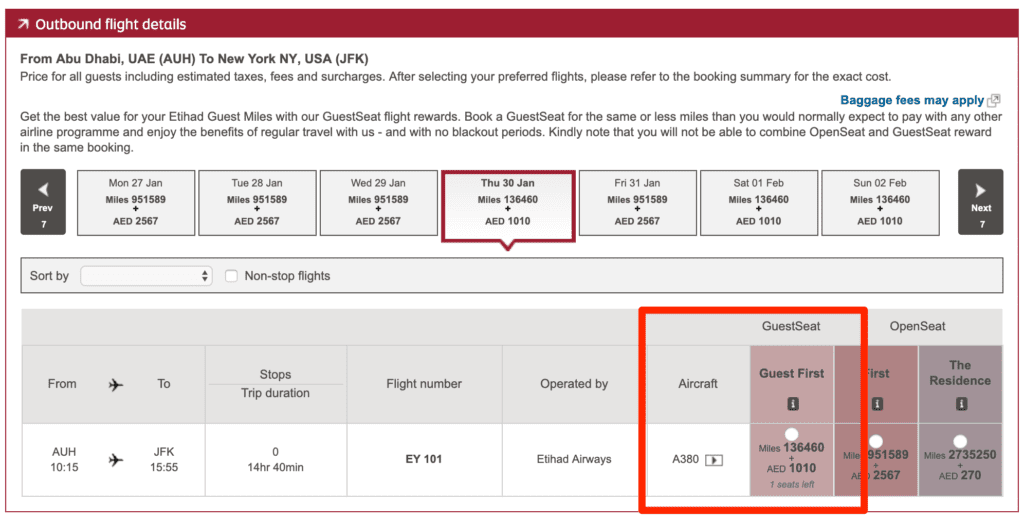 Booking The Award Ticket
If you are not booking online, once you find the availability on the route you are looking at, you will need to call American to book. Unfortunately, AAdvantage agents in the U.S. often can't see this award space. But don't worry – you're not seeing things.
Your next step in the process will be to call the American Airlines AAdvantage Australian customer service center at 61-2-9101-1948. You will have to add 011 before dialing the number from the US.
You will need to give the representative the dates, route and preferred cabin for which you found availability at the Etihad Guest Miles award booking page.
I called the Australia American airlines Australia number via Skype and they were able to see the award availability I was seeing without issues. I loaded money into my Skype account before the call and in total, the 14-minute phone call cost me 47 cents.
Though it does require a bit more effort than some award bookings, the process is still relatively straight forward and easy to complete. The American Airlines phone agent from Australia tried to charge me a $30 phone booking fee, but after I politely explained that this specific flight was not available for booking on the American website, she agreed to waive it.
Earning American Airlines AAdvantage Miles
Part of the allure of American Airlines is how easy these miles can be to earn. And not on American Airlines flights, but on flights like this one.
For starters, few credit cards offer a better, more lucrative welcome offer bonus than the AAdvantage® Aviator® Red World Elite Mastercard®. Just for opening the card, making a single purchase, and paying the $99 annual fee, you can earn 50,000 American Airlines AAdvantage miles. These are some of the easiest miles you will ever earn.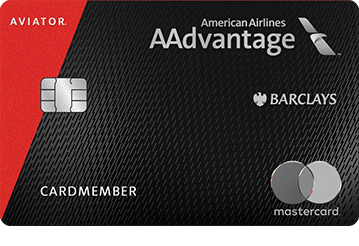 Click Here to apply for the AAdvantage Aviator Red World Elite Mastercard (this is not an affiliate link)
Additionally, American Airlines is unique in the fact that they have co-branded credit card relationships with both Citi and Barclays thanks to the merger of American and U.S. Airways a few years ago.
So you can also apply for the Citi® / AAdvantage® Platinum Select® World Elite Mastercard®, which is currently offering 50,000 AAdvantage Miles after spending $2,500 within the first three months. The card's $99 annual fee is waived in the first year.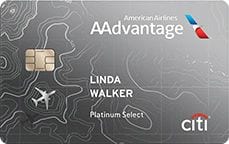 Click Here to apply for the Citi® / AAdvantage® Platinum Select® World Elite Mastercard®.
This is significant because you can earn the welcome offer bonus on each card, netting you 110,000 American Airlines miles after paying one annual fee (the Barclays AAdvantage Red Aviator Card) and spending $3,000 on the Citi AAdvantage Platinum Select Card in the first three months of card membership.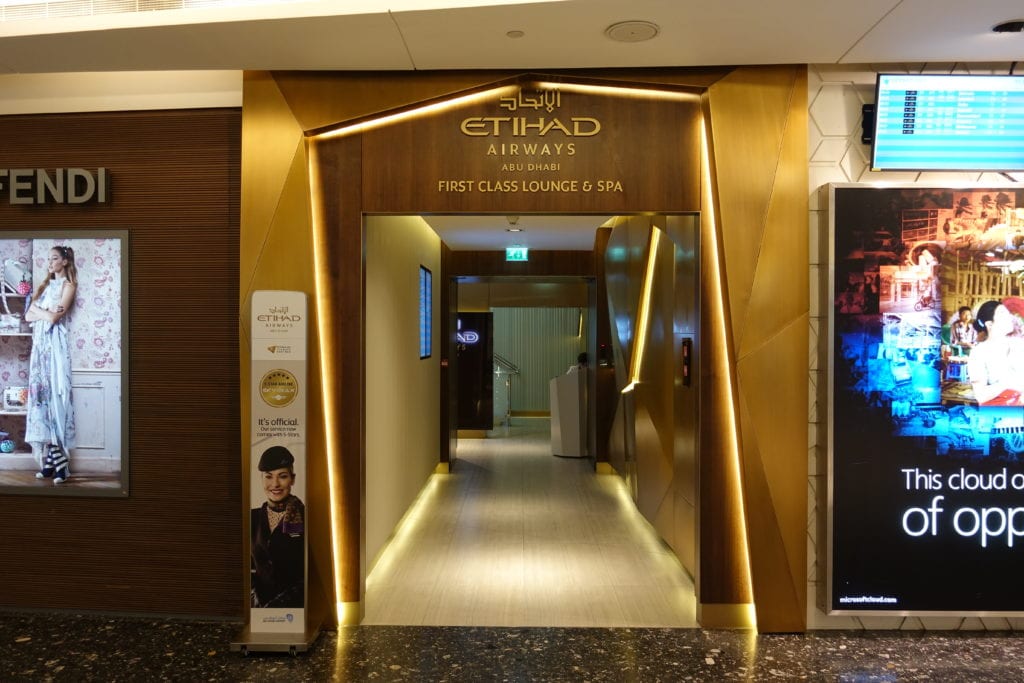 Bottom Line
The Etihad First Class Apartment is easily one of the best ways to fly. And it's a fantastic way to fly many places, as Abu Dhabi is a great connecting point for trips to the Middle East, India, the Maldives, and more. Follow these steps and you'll be spending your American Airlines AAdvantage miles for an incredible value.