It almost sounds too good to be true – especially right now, when we all need a getaway to look forward to. But yes, you can book an all-inclusive resort using credit card points, staying on a beach for a few days (or why not a week), spending less than you would stuck at home.
And you can do it by standing at Hyatt's chain of Ziva and Zilara all-inclusive properties, one of the few options for booking an all-inclusive stay on points. That means you can Use World of Hyatt points to eat, drink, and stay for free. And if you don't have World of Hyatt points, there are easy ways to get them.
It's one of the best deals in the world of points and miles. A special Hyatt promotion makes them cheaper than ever to book right now. And no matter when you go, it's easier to pull off than you think.
Read more: Our Master Guide to the Hyatt Ziva and Zilara Resorts
Where Can I Stay on Points?
Hyatt's Ziva and Zilara all-inclusive resorts are scattered throughout Mexico and the Caribbean. And we're huge fans of these resorts: They have outstanding facilities, some great dining options, and top-shelf drinks that are included with the cost of your room.
What's the difference between the Ziva and Zilara brands? Simply put, the Hyatt Zilara properties are for adults only, 18 and up. The Hyatt Ziva locations, on the other hand, are family-friendly.
Here's where you can find these all-inclusive resorts around the world:
Mexico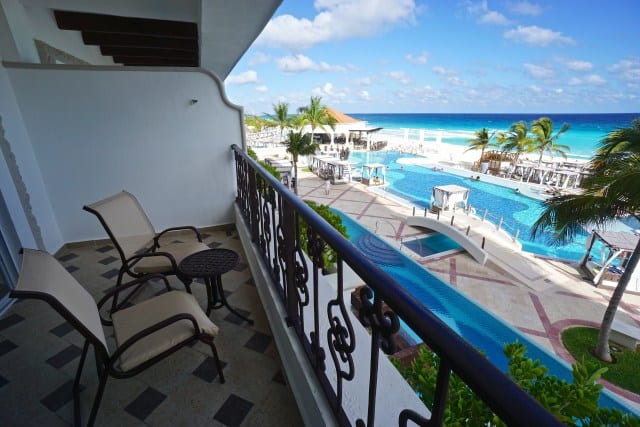 While Mexico and the U.S. still ban nonessential travel by land and sea, air travel between the U.S. and Mexico has already resumed. That said Passengers arriving at Mexican airports may be subjected to health screenings including temperature checks. Read more here.
Once you're in Mexico, there are a handful of Hyatt all-inclusive locations to choose from:
The Caribbean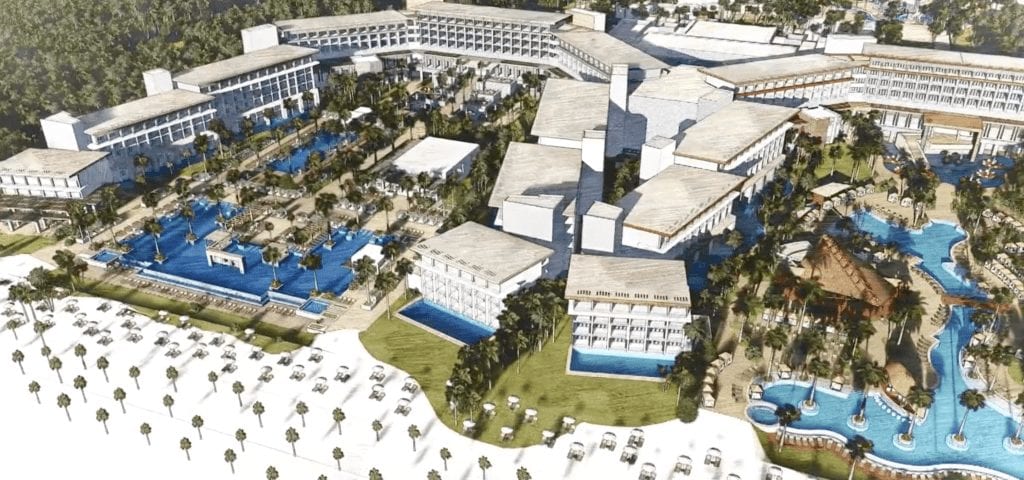 Jamaica reopened to visitors on June 15, while the Dominican Republic opened to U.S. travelers July 1.Read more details on travel restrictions to Jamaica and the Dominican Republic here.
Hyatt is also building a brand new Hyatt Ziva property in Barbados, expected to open sometime in 2022.
And if coronavirus derails your plans, Hyatt is allowing free change and cancellation to nearly all reservations for stays through July 2021 as long as you cancel at least 24 hours before check-in.
How Many Points Do I Need?
It may be less than you'd expect.
If you are paying cash, you can expect to pay between roughly $300 and $500 a night to book a room at either a Ziva or Zilara property, depending on the location and time of year. For example, here's a look at nightly rates at the Hyatt Ziva Cap Cana in the Dominican Republic.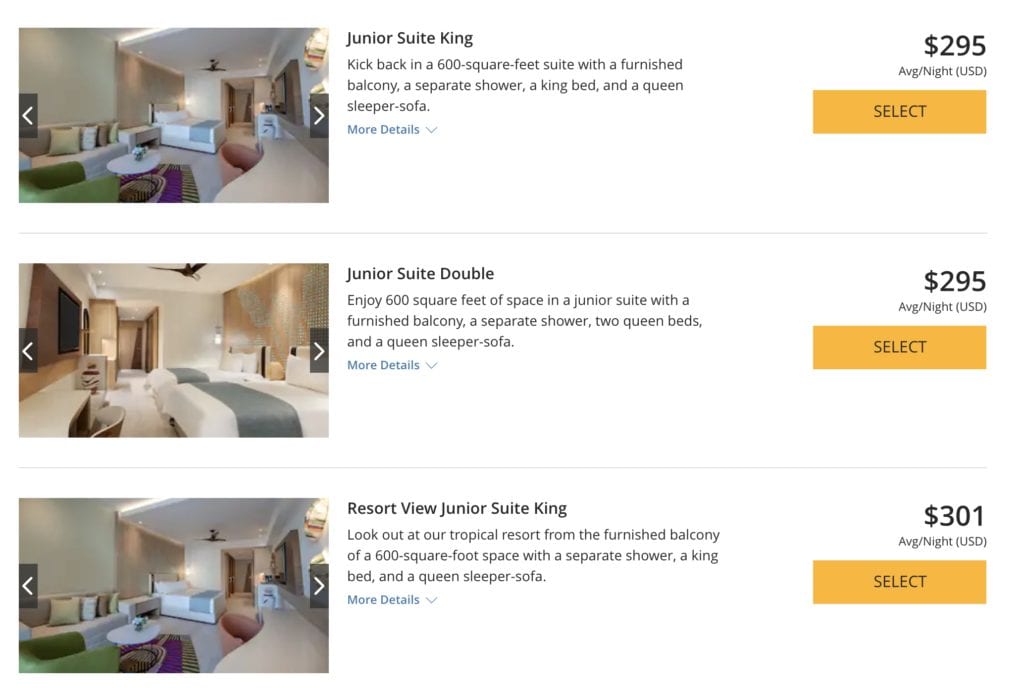 But the beauty of these properties is that they all can be booked for either 20,000 to 25,000 World of Hyatt points each night! In this case, you can book that same stay at the Hyatt Ziva Cap Cana for just 25,000 points a night.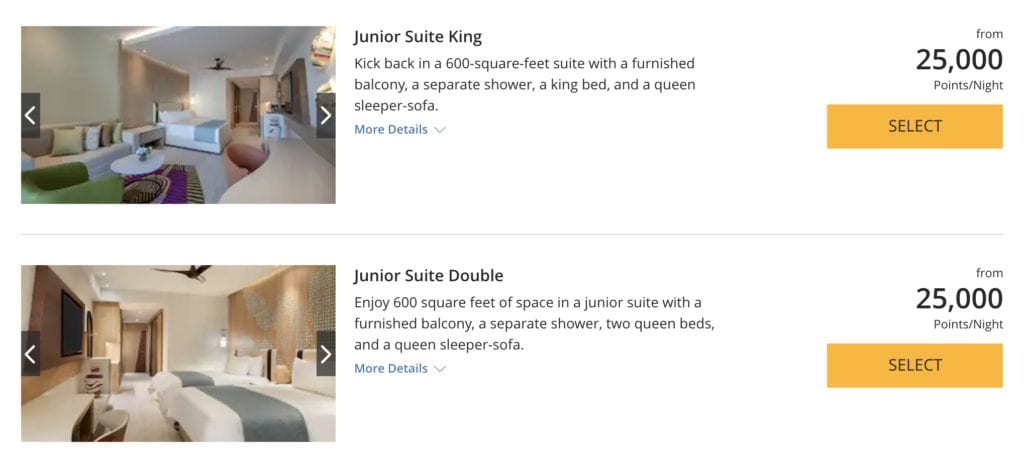 Not only will the 20,000-25,000 points cover your lodging, but all of your drinks, meals at the restaurants on the resorts, and the mini bar in your room are included! Hyatt doesn't charge resort fees on awards, either. That means just 20,000 or 25,000 points covers everything. 
Of course, you should be tipping your servers. It's the right thing to do – especially when you're staying for free. Bonus: You should get better service when you are waiting for a drink at the beach or sitting poolside.
Which Points to Use
If you're thinking, "This sounds great, but I don't have any Hyatt points", we've got you covered.
You don't need to be a road warrior who constantly stays at Hyatt hotels to earn enough points for a stay at a Ziva or Zilara property. There are a few different credit cards that can make this free all-inclusive stay possible.
The first is obvious: the World of Hyatt Credit Card. Just for opening the card and spending $3,000 in the first three months of card membership, you'll earn 30,000 World of Hyatt points. You'll earn 2x points on all spending up to $15,000 in the first month – giving you the ability to earn another 30,000 points (60,000 total).
The card has a $95 annual fee. But starting with the second year, this card also offers an annual free night certificate to be used at any Hyatt category 1-4 property. None of the Ziva and Zilara hotels are eligible for the free night certificate, unfortunately. Still, it's reason enough to justify the annual fee.

Click Here to learn more about the World of Hyatt Credit Card
You can also earn Hyatt points by transferring points from Chase Ultimate Rewards. Each and every Chase point gets you one World of Hyatt point.
And if you don't have Chase Ultimate Rewards points, they can be earned from a number of personal and business credit cards. One of our favorites is the Chase Sapphire Preferred® Card which is currently offering a welcome offer bonus of 60,000 points after spending $4,000 in the first three months of card membership. That's enough for up to 3 free nights at these Hyatt all-inclusive resorts.
This card also has an annual fee of $95. But if you book three nights at one of these Hyatt properties, you could easily get $1,000 or more in value from these points.
Add up the points from these cards, and you could earn up to 120,000 points. That's enough to cover up to five free nights at Ziva and Zilara locations.
Do you have a spouse or a significant other? You can both earn points in your own World of Hyatt accounts and book back-to-back reservations for a longer stay, or just combine your World of Hyatt points.
Yeah, you won't find a better deal when it comes to all-inclusive resorts.
Stack This Offer
There's a way to make this deal even sweeter if you're traveling this summer.
Hyatt is offering 25% of your World of Hyatt points back on award stays through Oct. 8, 2020. Cardholders with the World of Hyatt Credit Card will get a total of 25% of their points back on every award stay, while all other Hyatt members will get 15% of their points back (If you're not a member already, join Hyatt's free World of Hyatt program). Most award stays will also get free parking.
This promotion applies to nearly all properties bookable with Hyatt points, like Andaz, Thompson Hotels, Park Hyatts, and yes – even the Hyatt Ziva and Zilara properties!
Factor in the points rebate, and you could book a Hyatt Ziva or Zilara for as low as 15,000 points per night. 
Read more information on this promotion.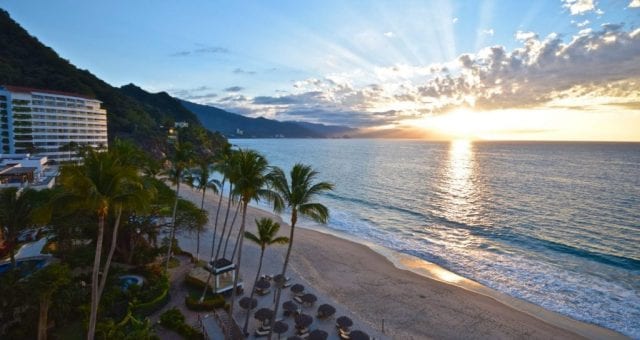 Bottom Line
If you're looking to put your points to use and book a trip for nearly free, there's no better way pull it off than a stay at a Hyatt Ziva or Zilara all-inclusive resort. Eat, drink, and stay for free on points … this is the thrifty traveling way!