No, you're not seeing things. You can really fly business class to Tokyo just 90,000 Delta SkyMiles round-trip. 
It's all thanks to the latest unadvertised Delta SkyMiles flash sale. We uncovered this amazing deal and sent it to our Thrifty Traveler Premium subscribers. And this one is a doozy.
Delta typically charges at least 220k SkyMiles for a round-trip flight to Japan – and often double (or even triple) that. Other airlines typically charge at least 120k miles for a round-trip business class flight.
So at 90,000 SkyMiles round-trip and reasonable cash fees, this is a stunner of a deal. It's one of the cheapest award fares we've ever seen to Asia – and for Delta One business class, period. You can even snag a Delta One Suite on many routes.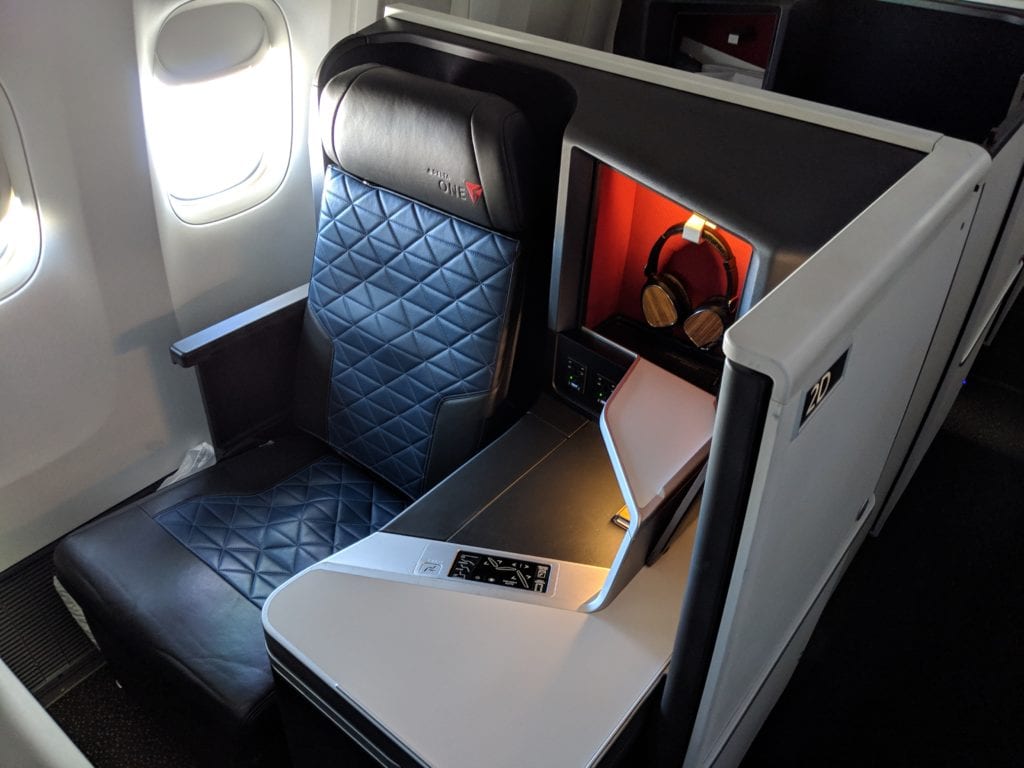 Read our full review of the Delta One flight from Tokyo-Haneda (HND) to Minneapolis-St. Paul (MSP).
A trip to Tokyo this spring may be uncomfortable for some travelers, as the toll of the coronavirus continues to grow throughout Asia and the world. While many major airlines have paused flights to China through the spring, they're still flying daily to Japan and elsewhere in the region. There's no current travel warning for Japan, where much of the drama surrounding coronavirus has been centered on a single cruise ship. Even if the virus were to spread Delta allows you to cancel any award ticket for only $150.
But if a trip to Japan still sounds good to you, you cannot beat this deal. Flights are available from several U.S. cities, with the lowest rates mainly from the West Coast and slightly higher rates elsewhere. These dirt-cheap award rates are available from March through June, so you could even visit Tokyo during peak cherry blossom season in late March and early April.
Availability into Tokyo
Travel from March through June 2020
To book these fares, visit the Delta.com, search "Shop with Miles" and use a .
Book round-trip fares for the biggest savings!
Restrictions: None
Departure Cities
Atlanta (ATL) – 114k
Burbank (BUR) – 94k
Denver (DEN) – 100k
Long Beach (LGB) – 94k
Los Angeles (LAX) – 90k
Minneapolis (MSP) – 100k
Newark (EWR) – 100k
New York City (JFK) – 100k
Ontario (ONT) – 94k
Phoenix (PHX) – 100k
Portland (PDX) – 90k*
Salt Lake City (SLC) – 90k
Santa Ana (SNA) – 94k
Santa Barbara (SBA) – 90k
Seattle (SEA) – 90k*
*=nonstop
Search from your city to see what else may be available
Booking Tips
Search for round-trip fares for the biggest savings! One-way fares are still fairly pricey.
If you fly from or connect through Seattle (SEA), you can snag a Delta One Suite on either the Airbus A350 or brand new Airbus A330-900neo!
Thrifty Tip #1: Use Delta's Price Calendar function to zero in on the cheapest dates.
Thrifty Tip #2: Looking to boost your SkyMiles balance for the next flash sale? Delta is out with bigger-than-ever bonuses on its suite of co-branded American Express cards.
Thrifty Tip #3: You can also instantly transfer American Express Membership Rewards points to your Delta SkyMiles account from cards like the Platinum Card from American Express.
Breaking Down the Deal
You won't find a cheaper way to fly to Japan in Delta business class.
One of the best ways to book Delta One is by using Virgin Atlantic at 60,000 miles each way to Asia. Yet somehow this sale is even cheaper.
The only cities with nonstop flights at these rates are Seattle (SEA) and Portland (PDX), so many other cities will connect through one of these hubs before making the flight to Japan. Flights from Seattle (SEA) will be in Delta One suites, while those out of Portland are on an older (but still comfortable) Airbus A330.
Check out how easy it is to book a weeklong trip from Seattle for cherry blossom season this April!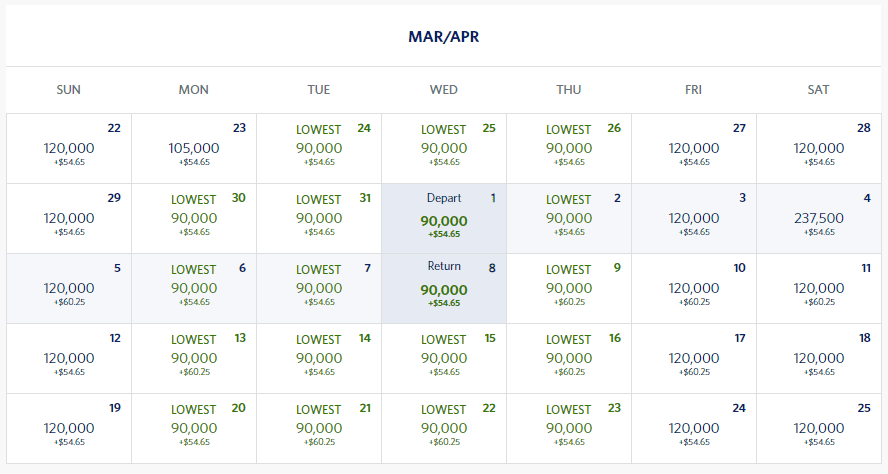 Thrifty Tip #4: You'll get access to the Seattle Sky Club, which is easily one of Delta's best lounges.
Availability out of Portland is just as open, so it should be easy to depart from the Pacific Northwest for Tokyo for just 90,000 SkyMiles round-trip.

It could be worth booking a separate positioning flight to one of these cities to hitch your cheap ride to Tokyo in business class. But you can also just start your search from your hometown airport – several cities can connect through Seattle or Portland on the way to Japan for 90,000 SkyMiles to 114,000 SkyMiles round-trip.
Bottom Line
The timing may not sit well with everyone, but there's no denying this is an incredible deal. A flight to Japan in Delta One for 90,000 SkyMiles round-trip is a massive bargain, no matter how you slice it. These flights are typically double or more that price.
Want more alerts Delta SkyMiles flash sales like this one? Sign up for Thrifty Traveler Premium today!