We're always watching for transfer bonuses that allow you to send your credit card points to specific airlines, and we just found a nice one for American Express cardholders.
Now, points from cards like the American Express® Gold Card or The Platinum Card® from American Express can earn you a bunch of bonus miles with Air France or KLM. American Express just rolled out a new 25% bonus on transfers to Air France/KLM Flying Blue, a great mileage program to get from the U.S. to Europe using fewer points. It runs through Dec. 7.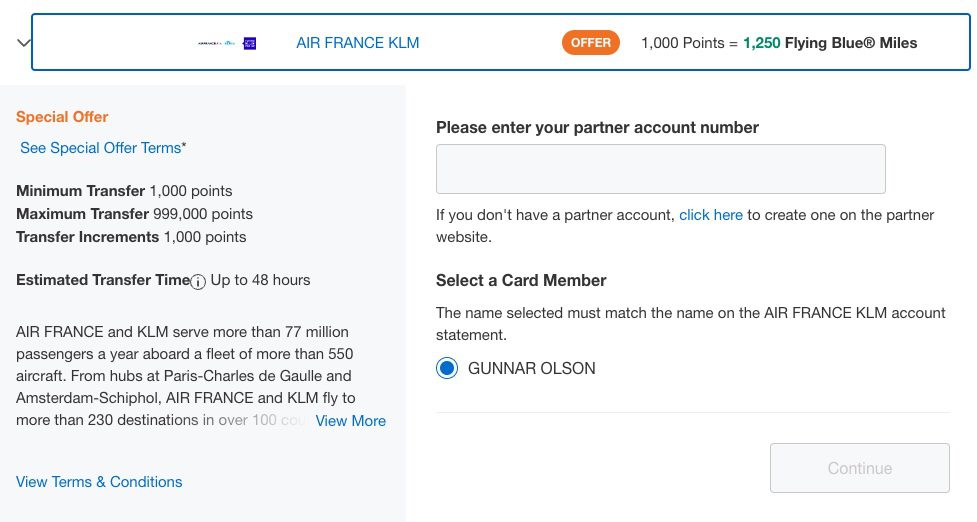 Not sure where to start? Read our guide on Amex transfer partners and how to make it happen!
Using transfer partners like Air France/KLM is one of the best ways to use Amex Membership Rewards points for even more value. And these transfer bonuses make it even better – think of it as a way to get some free airline miles. Transfer bonuses to Air France seem to crop up a few times a year.
No matter how appealing a 25% bonus might be, you should never transfer credit card points willy nilly. This is a one-way street: Once you send your credit card points to an airline account, you can't get them back. That means you'll want to have a purpose for these miles.
Fortunately, there are some great ways to put this bonus to use…
Best Ways to Use This Bonus
We'll never turn down some free Flying Blue miles. This is the combined mileage program for Air France and KLM, and it's one of the best ways to book flights with SkyTeam airlines including Delta, Korean Air, and Air France or KLM, of course.
Flying Blue is a great way to fly to Europe and back – especially if you want to do it in KLM business class or Air France business class.
Whether you want to get to Paris-Charles de Gaulle (CDG), Amsterdam (AMS), or connect almost anywhere in Europe for just 55,000 to 58,000 miles each way. With this transfer bonus, you'd need as low as just 44,000 Amex points to make it happen. We occasionally see even cheaper award rates thanks to Flying Blue Promo Rewards, monthly specials with lower prices.



Finding flights at these low rates may require some flexibility, as you won't find them one very single date. Luckily, Air France and KLM allow you to easily scroll through up to a month's worth of flights to find the best deals. Flying Blue typically tacks on about $200 for a one-way business class award to Europe – and about $380 or more for the way back. That's a small price to pay for $6,000-plus flights.
You can also book economy awards to Europe using Air France and KLM miles – including one-way trips from several U.S. cities for less than 20,000 miles. But Flying Blue also passes on some hefty cash surcharges on award tickets that make it less appealing for economy prices, while it can easily be worth paying $228 or so for a one-way business class ticket for Europe.
Read our full Air France business class review!
It's a great ride across the Atlantic ocean whether you're flying with Air France or KLM.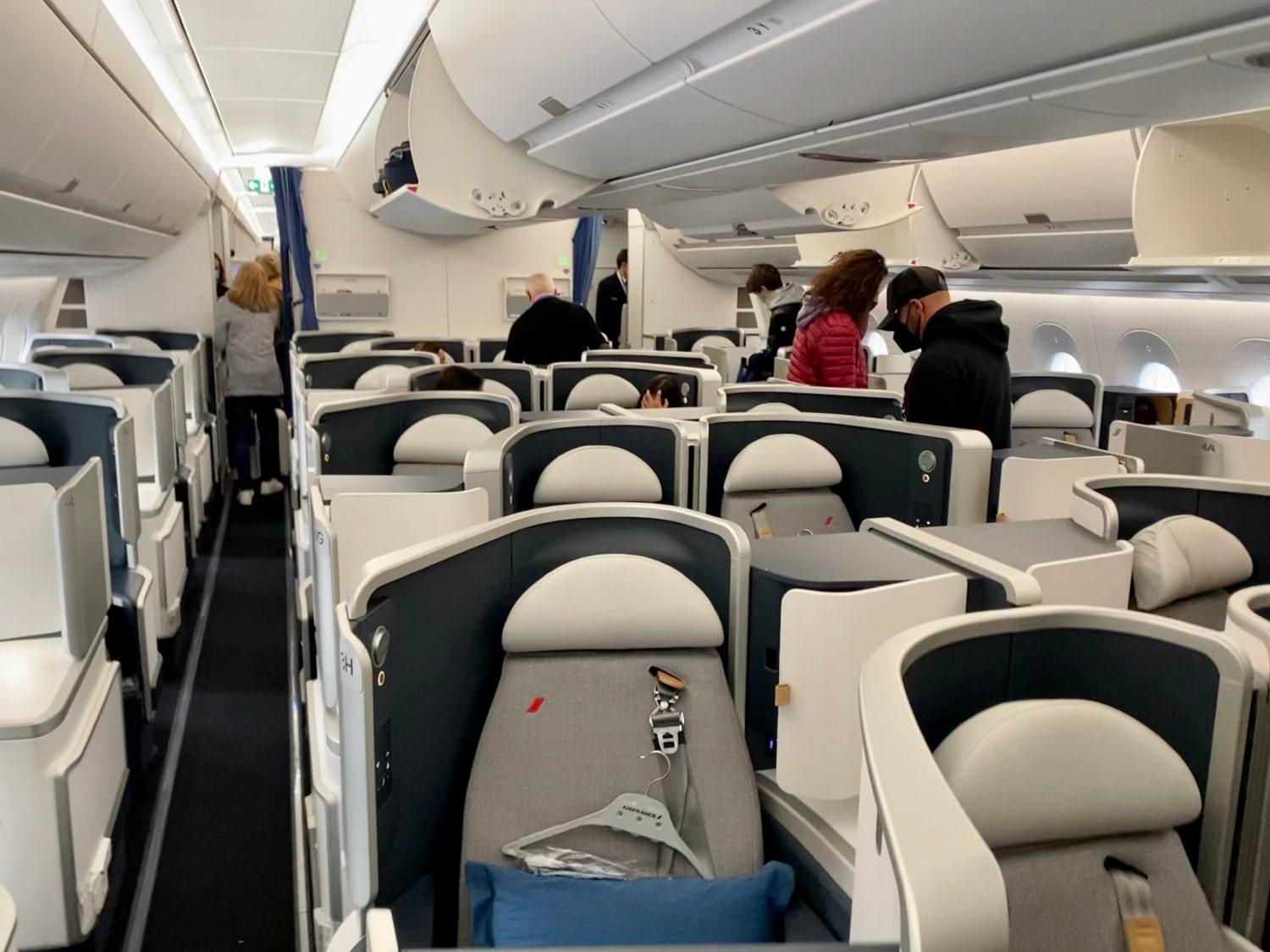 Thrifty Traveler Premium+ members previously got an alert for some of this award space. Get award alerts and cheap fares sent straight to your inbox!
Bottom Line
Transfer bonuses like this one are great – it means you need fewer points to book your next getaway. And a 25% bonus when transferring Amex points to Air France/KLM Flying Blue is a great one.
Just be sure to use it soon because this transfer bonus ends Dec. 7.