Hoping to get to Europe this summer, but scared off by sky-high flight prices? You're not alone. Lucky all of us, we just found a fix.
Late last week, we found and sent Thrifty Traveler Premium+ members an alert for an amazing opportunity to use credit card points to fly Delta nonstop to many European cities this summer from many U.S. airports … for just 60,000 points (or less!) roundtrip. Compared to the $1,800-plus fares on many of these routes, this is an absolute steal.
From Paris-Charles de Gaulle (CDG) to Amsterdam (AMS) to other popular destinations like Reykjavik (KEF) and Madrid (MAD), many major nonstop Delta flights are up for grabs with this deal. And there are nine or more seats available on most dates, meaning you can fly the whole family to Europe this summer on points!
But you're not booking these flights with Delta SkyMiles. No, you're saving your SkyMiles and booking through partner carrier Virgin Atlantic, which charges just 30,000 points each way to fly Delta to Europe – even when Delta itself is charging five times that mileage rate.
Get award alerts like this one to use your points and miles with Thrifty Traveler Premium+!
You can't transfer Delta SkyMiles to Virgin, but there's an even easier way. Virgin Atlantic is a credit card transfer partner with all the major banks, which means a stash of 60,000 points on cards like the Chase Sapphire Preferred® Card, the American Express® Gold Card, or the Citi Premier® Card. If you've got Capital One miles from a card like the Capital One Venture X Rewards Credit Card, this deal gets even better – thanks to a 30% transfer bonus to Virgin, you can get the points you need to book this deal by transferring just 46,200 Capital One miles!
This amazing workaround to book Delta flights for fewer points could easily make this the best way to get to Europe this summer, period. It's rare that we see Delta open up this much award availability to book their flights using miles from partner airlines – especially during the hectic (and pricey) summer travel season. Get this: Delta itself is charging close to $2,000 or 150,000 SkyMiles roundtrip for many of these exact same flights. 
Best of all, booking through Virgin Atlantic means you're booking a main cabin ticket – not a stingy Delta basic economy fare – so seat selection is free. Virgin charges under $100 in taxes and fees on most of these tickets. And if you need to cancel, Virgin will allow you to redeposit your miles to your account for a reasonable $50 fee.
Some dates have already disappeared since we first sent this to Thrifty Traveler Premium+ members last week, but there are still plenty to pick from. The sweet spot if you want to book roundtrip flights begins in mid-August, as that's when you'll find the best availability to book return flights home from Europe. Marquee routes to Paris and Amsterdam have the best availability.
This is unprecedented, and you'll find flights are wide open on select transatlantic routes from many Delta hubs like Atlanta (ATL), Boston (BOS), New York City (JFK), Detroit (DTW), Salt Lake City (SLC), and even ultra-long routes from Los Angeles (LAX) and Seattle (SEA). Just look at how easy it is to book a one-way flight from Minneapolis-St. Paul (MSP) to Paris-Charles de Gaulle (CDG) for just 30,000 points all summer long.
Meanwhile, here's what you'd pay when searching through Delta.com using Delta SkyMiles instead. Ouch.
When you're booking Delta flights, Virgin Atlantic calculates award rates on a per-segment basis. That means you need to book nonstop Delta flights overseas to get the 30,000-mile rate. You might be able to connect onward elsewhere in Western Europe (flying a partner airline like Air France or KLM) for just a few thousand miles more each way.
Don't live in a major Delta hub with nonstop flights to Europe? Book separate positioning flights to hop on this deal! 
Delta Availability to Europe this Summer
Book one-way flights all summer long or roundtrip fares starting in mid-August
Search for nonstop Delta flights at VirginAtlantic.com
Choose to "show price in points" when you search
Departure Cities
Atlanta (ATL)
Dusseldorf (DUS)
Madrid (MAD)
Munich (MUC)
Nice (NCE)
Paris (CDG)
Stuttgart (STR)
Boston (BOS)
Cincinnati (CVG)
Paris (CDG)
Detroit (DTW)
Amsterdam (AMS)
Frankfurt (FRA)
Munich (MUC)
Paris (CDG)
Reykjavik (KEF)
Los Angeles (LAX)
Minneapolis-St. Paul (MSP)
Amsterdam (AMS)
Paris (CDG)
Reykjavik (KEF)
New York (JFK)
Berlin (BER)
Reykjavik (KEF)
Portland (PDX)
Raleigh (RDU)
Salt Lake City (SLC)
Amsterdam (AMS)
Paris (CDG)
Seattle (SEA)
Amsterdam (AMS)
Paris (CDG)
How to Book Delta Flights via Virgin
Even though you're trying to fly Delta across the pond, your first stop has to be VirginAtlantic.com. You're booking with their points, so you're using their website.
It's critical to start your search through Virgin Atlantic because you might not find award availability to book Delta flights on every date. That said, it shouldn't hard: These Delta flights are wide-open on many of Delta's major European routes for one-way flights all summer long – or for roundtrip fares beginning in mid-August or so.
Just search one of the nonstop Delta routes above and be sure to select the option to use points under "Advanced search."
Virgin Atlantic's site can be a bit finicky at times. If it won't let you pull in an airport automatically, click "Full airport list" and manually select it from the long dropdown list of countries under "Rest of world." This same trick comes in handy if the option to search in points is greyed out.
Virgin defaults to showing about a week's worth of flights. While the airline has removed the option to pull up five weeks of flights with one click, there's yet another neat trick you can use to get a look at the full price calendar.
With this much availability flying Delta overseas, it should be a cinch to find the flights that work for you at just 30,000 points each way or 60,000 points roundtrip. You might see some even lower rates, but those are on other partner airlines that pass on hefty cash taxes and fees.
Within a few clicks, you can select your Delta flights and book your trip to Europe for a fraction of what Delta itself charges.
But there's one issue to watch for: If you're just creating a Virgin Atlantic Flying Club account, you might not be able to book straight away. It can take the airline 24 to 72 hours to verify your account. If your booking won't go through, try calling Virgin at 1-800-862-8621 to see if they can put your Delta flights on hold until your account is good to go.
Read our full guide to using Virgin Atlantic Flying Club!
How to Earn Virgin Atlantic Flying Club Points
Using Virgin miles to book Delta flights is one of our favorite workarounds in the world of points and miles, and it really shines here.
That means you need some Virgin Atlantic Flying Club miles. Unfortunately, you can't transfer Delta SkyMiles over to Virgin Atlantic, or vice versa. But, you can still easily earn the miles you need to get on the next great deal flying Delta.
That's because Virgin is a transfer partner with all the major major bank points currencies: Chase Ultimate Rewards, American Express Membership Rewards, Capital One Venture Miles, Bilt Rewards, and Citi ThankYou points. Those credit card points transfer to Virgin on a 1:1 basis, and they're typically instant.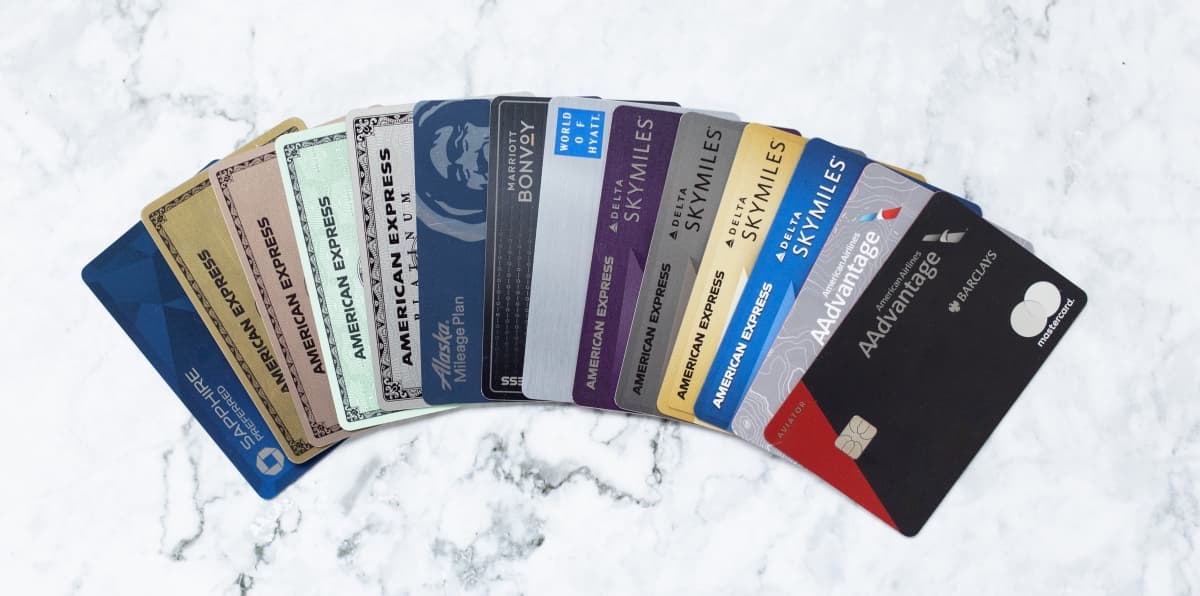 Just remember: Never transfer points to an airline partner until you've confirmed the flights you want are available.
But if you've got Capital One Venture Miles or some Bilt Rewards points from paying rent, there's an extra step. These two programs technically partner with Virgin Red, the overarching loyalty program for everything from Virgin Atlantic to Virgin Hotels and Virgin Voyages. That means you'll also need to set up a Virgin Red account and link your Virgin Atlantic Flying Club membership – though in many cases, that happens automatically.
Just grab your Virgin Red ID from your account (they're typically a short series of four words) and enter it to initiate the transfer from Capital One or Bilt.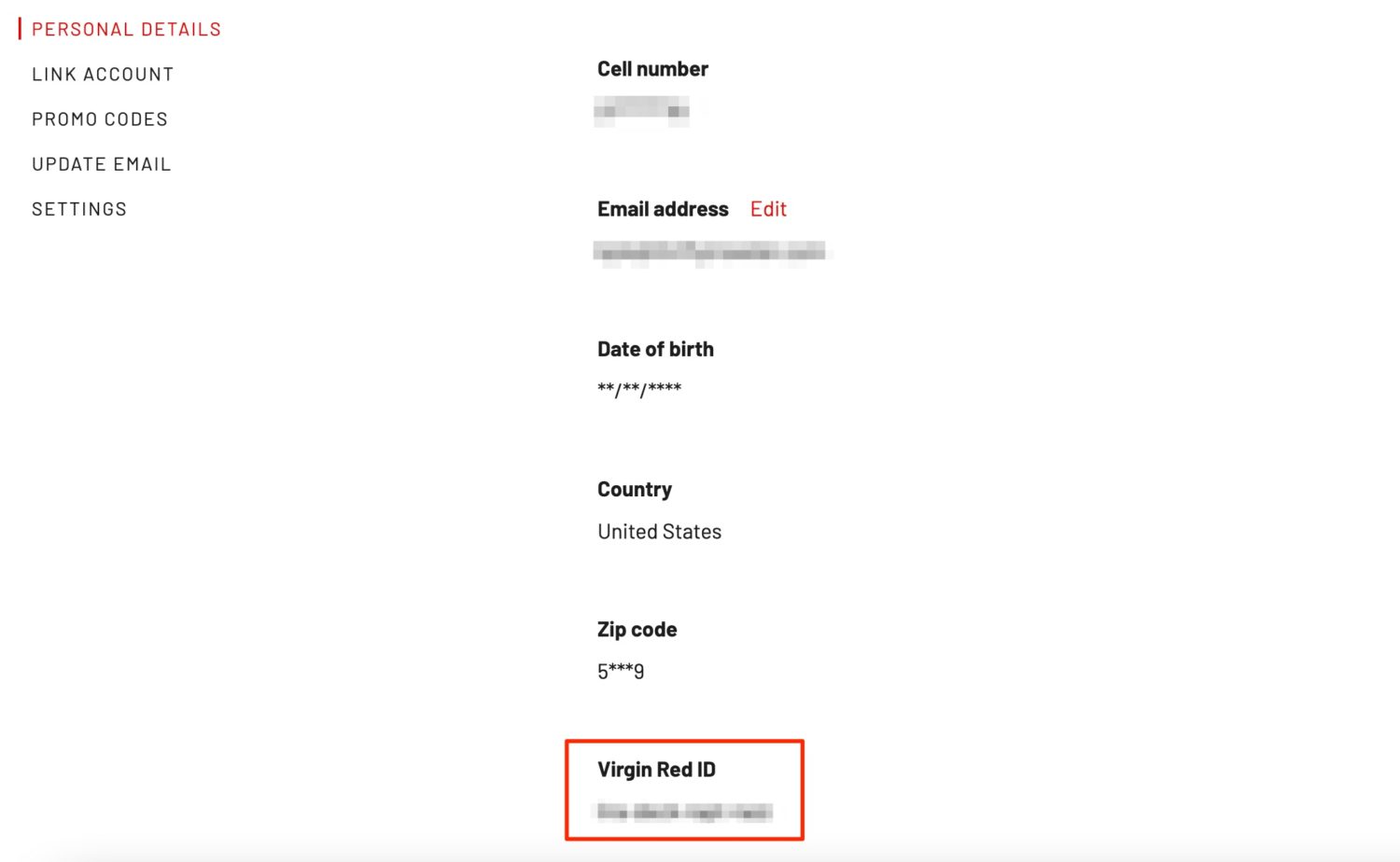 Bottom Line
From discounted economy deals to lie-flat business class seats, we find tons of award alerts to help our Thrifty Traveler Premium+ members use their points and miles. But this one might just be our favorite.
You could pay close to $2,000 for a nonstop Delta flight to Europe this summer or fork over 150,000 Delta SkyMiles or more. Or … you could use as few as just 46,200 credit card points to book those exact same flights.
That's tough to beat.