We think Google Fi is the best way to stay connected abroad. And American Express recently rolled out an excellent Amex Offer to help you save on several of your payments.
Spend $50 or more with Google Fi, and you'll get $25 right back as a statement credit … up to three times. That means you can save $75 on $150 or more in payments for Google Fi service – not a bad deal at all on an already fairly reasonable service! And while you'll want to add this Amex offer to your Amex card sooner than later, you've got until Sept. 2, 2022 to put it to use.
This Google Fi Amex offer looks to be pretty widely available so long as you've got a card like The Platinum Card® from American Express or an American Express® Gold Card – though some co-branded Amex cards like from Delta or Hilton may have it available, too. But as always, these offers are targeted – some cardholders may not see it at all.

If you've got it, just add it to your Amex card and use that card to pay for your Google Fi service. Considering Google Fi's plans start at $20 a month plus $10 per gigabyte of data you use, this is a great way to lock down some ultra-fast connectivity for any trips abroad you've got planned at a steep discount. You could also use this Amex Offer to save $25 on phones like a Google Pixel, though other Google devices won't qualify for this Amex offer.
This promotion is valid for all purchased made through fi.google.com or via the Android smartphone app only. Additionally, this offer doesn't need to be completed in one transaction. As with all Amex offers, you can reach the spending requirement over multiple transactions.
What is Google Fi?
Simply put, it's the best phone service out there for travelers who want to stay connected abroad. And the savings from this Google Fi Amex offer make it just a bit better.
Rather than running its own network of cell phone towers, Google Fi piggybacks on the networks of T-Mobile, Sprint, and U.S. Cellular in the U.S. to keep you connected at home – with a few pockets within the U.S. where service isn't strong, including much of Alaska. The result is 5G connectivity across much of the U.S., and a 4G connection elsewhere. Abroad, you can count on high-speed connectivity in 200-plus countries.
In our experience, Google Fi's strength is with data while its service for international phone calls can be mixed. Whether you're just using data to navigate your way around a new country or using your phone as a hotspot to work abroad, you can't beat Google Fi's speeds … or the price.
Google Fi offers two different plan options at the same price whether you're staying in the states or heading abroad. It gets cheaper per device as you add more lines, but here's what it looks like for a single user:
A pay-as-you-go option for just $20 per month and $10/gigabyte of data for one user (and free after 6GB each month), plus unlimited texting worldwide; unlimited calling in the U.S.; calls worldwide for 20 cents per minute; free Wi-Fi calling worldwide. Data speeds are slower after using 15GB each month. This is the plan many members of the Thrifty Traveler team use & love. 
An unlimited plan starting at $65 per month, with unlimited texting worldwide; unlimited calling in the U.S.; 22GB of high-speed data per month when traveling internationally (slower speeds after 22GB of data usage); free international calling from the U.S. to 50 countries; calls worldwide for 20 cents per minute; free Wi-Fi calling worldwide; and unlimited data in the U.S., Canada & Mexico.
The Simply Unlimited plans do not include data abroad.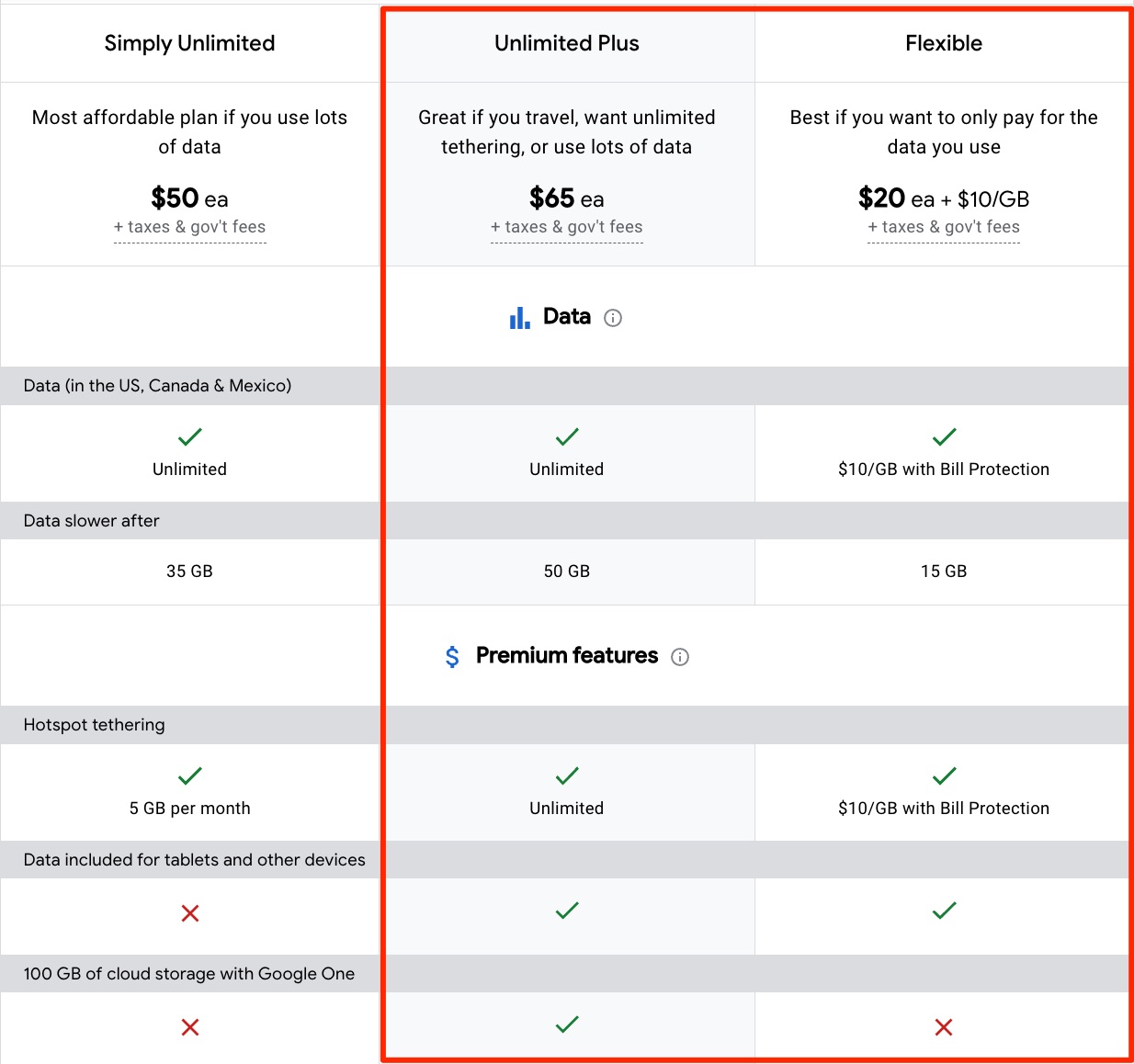 Read our full review of Google Fi service!
Plus, Google Fi even allows you to pause your service when you don't need it for up to three months at a time. While it's designed primarily for Android devices (including the excellent Google Pixel phones), they've made strides in making the service better for iPhone users.
If there's one drawback with Google Fi, it's for ultra-frequent travelers and digital nomads. Google Fi's terms require users to use their service "primarily" in the United States. So in the last few years, Google has started to crack down on Fi subscribers who spend months at a time away from home, suspending service until they return to the U.S.
Where to Find Amex Offers
If you haven't used Amex Offers before, simply log into your American Express account and scroll down near the bottom of the screen and there should be a box called Amex Offers & Benefits (this is available through the Amex mobile app as well). If you see an offer you like, simply add the offer to the card and make a qualifying purchase at that business with your card.
You should receive a statement credit for the offer within a few days of making a purchase.
Not familiar with Amex Offers? See our complete guide to using Amex Offers.
Bottom Line
Amex offers are great because they're free money for spending you might be doing anyway, helping offset the annual fee you pay on your credit card.
This Google Fi Amex offer seems to be pretty widely available, but it could disappear at any moment, so add it now. Already got Google Fi service? Just use your Amex card with this offer to make a few months payments to save up to $75. If you don't, this could be the final kick you need to give a great international service option a whirl.