Black Friday has come early, as Virgin Atlantic is running what it calls its biggest sale ever. And looking at some of the deals you can score, we believe it.
The London-based airline is offering 50% off all award tickets for travel all the way through Oct. 20, 2021, in economy, premium economy, and yes, even business class. You just have to book before Nov. 30 to get these dirt-cheap rates.
At 50% off, you can score a one-way ticket in the snazzy new Virgin Atlantic Upper Class suites from the East Coast to London-Heathrow (LHR) for just 23,700. Or book round-trip tickets in economy as low as 10,000 miles. You can transfer credit card points to Virgin Atlantic from Chase, American Express, and Citi.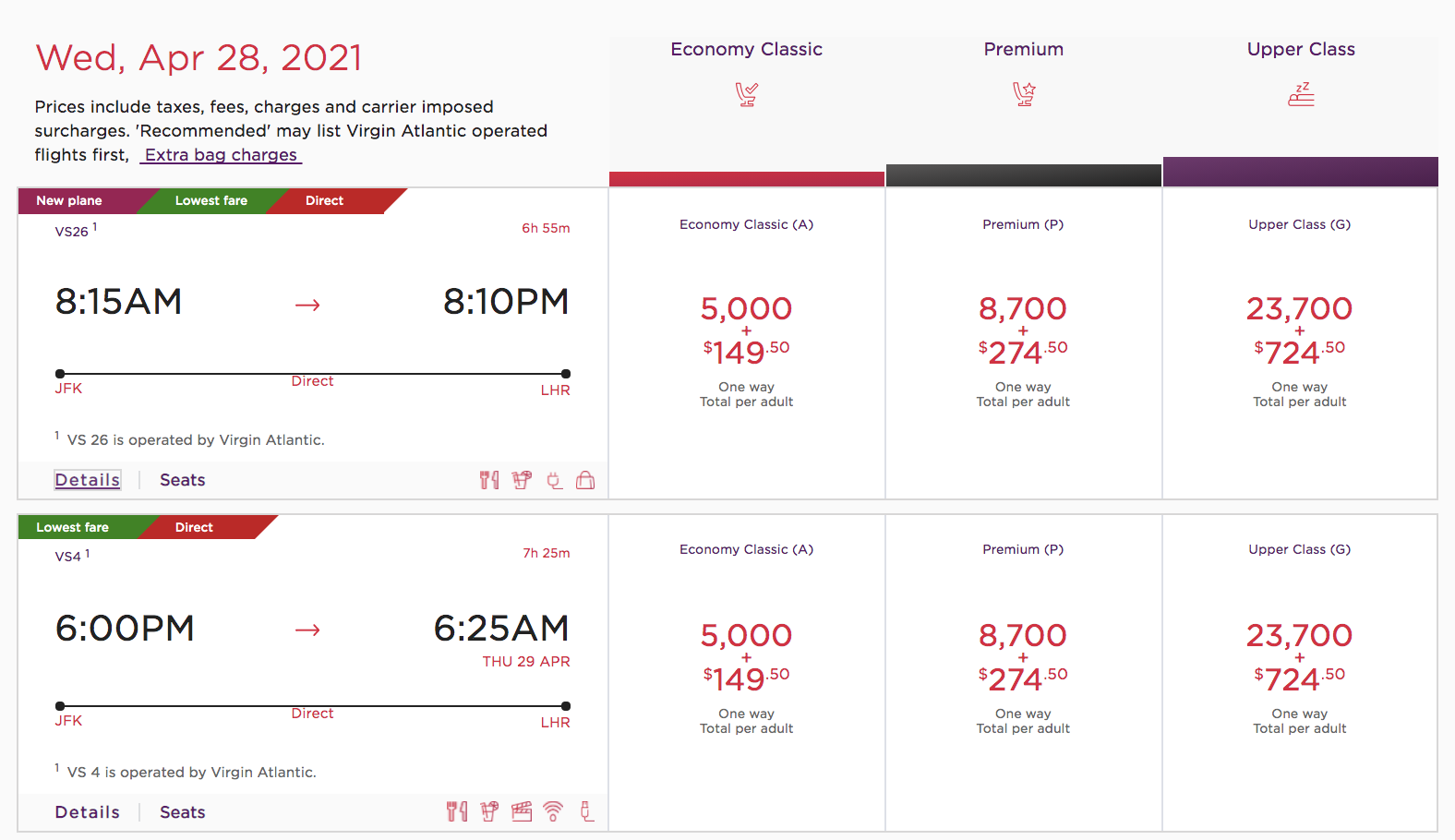 The savings here are massive, but there are two huge caveats. While award rates have been slashed in half, you'll still be on the hook for all the taxes and fees – and those can be substantial when booking with Virgin. Still, you can easily come out way ahead.
And unfortunately, these deeply discounted award rates are only available on Virgin Atlantic flights. That means you won't get 50% off booking Delta One Suites or other partner airlines like ANA or Air France/KLM.
On the bright side, Virgin is making it much easier to book one of these flights amid all the uncertainty surrounding future travel. Virgin is offering free changes to all tickets for travel through August 2021. Otherwise, the airline charges a reasonable $50 fee to cancel an award ticket and get your miles back – but we've heard Virgin is even waiving these fees lately.
Virgin is also running a massive sale on flights using cash, with roundtrip business class as low as £999 ($1,337 USD) – but those deals are only available if you start your trip from the U.K.
How to Get 50% Off and a Massive Deal
Head to VirginAtlantic.com and start searching for award tickets, and you'll find that these lower award rates are already baked in. But getting the best deal requires some work on your end, so study up.
Want to book that 5,000-mile flight to London for 2021? Or do it in business class for less than 24,000 miles? You'll want to start from the east coast, as that's where Virgin carves out its lowest pricing for flights between the U.S. and Europe.

You'll also want to travel during Virgin's standard season, as the airline carves out some slightly higher pricing during peak travel periods: A one-way business class ticket between New York and London jumps from 47,500 miles to 57,500 miles, or 23,700 to 28,700 with this discount. Virgin neatly defines both time windows to make it easy to find the dates that work to find the lowest pricing.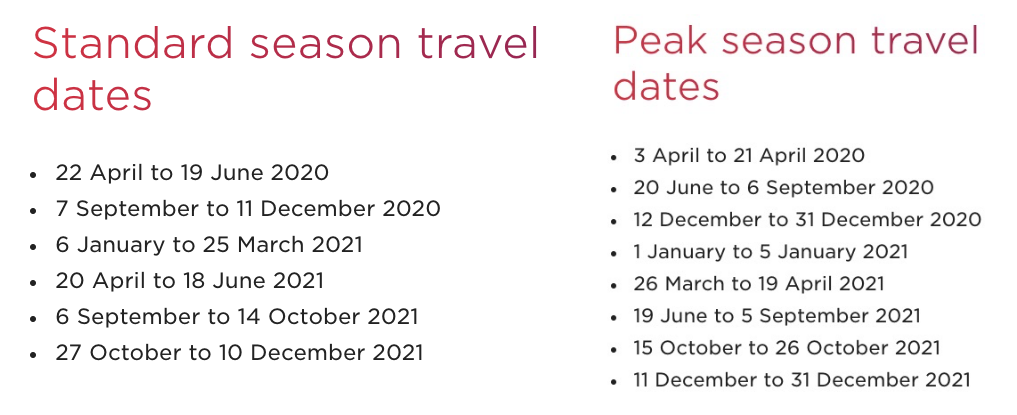 Time it right, and you can book a business class ticket with this sale for just 23,700 miles each way. That's lower than you'll find on almost any airline program. And while paying another $725 in fees stings, that's nothing compared to the usual $3,000 cost of these tickets.


Thrifty Tip: Look for flights on Virgin's new Airbus A350-1000 (marked "new plane") for the best experience flying Virgin, no matter what cabin you're flying in. You can usually find it flying from New York City (JFK), Los Angeles (LAX), and San Francisco (SFO).

Read our full review of Virgin Atlantic's new Upper Class flying from JFK to LHR!
Start your journey away from the Northeast and flights will go up in price a bit. For example, you can book from Atlanta (ATL) or Miami (MIA) starting at 6,200 miles each way in economy, though business class award rates remain unchanged.

Start from the West Coast, and you'll find one-way flights starting at 7,500 for economy or 33,700 for business class.


Bottom Line
This promo won't make sense for everyone, as the taxes and fees on Virgin Atlantic awards are a pain. But there's no denying this is an absolutely massive discount. Booking flights for 50% less miles is nearly unheard of.
If a cheap one-way flight to London or trying Virgin Atlantic's new Upper Class is on your list for 2021, this is your ticket to do it for less.