Do you remember the first-ever stamp in your passport? Thrifty Traveler Premium member Marie N. will never forget hers.
After recently getting a brand new passport, Marie was determined to get it stamped and kept looking for a cheap flight to Europe to no avail. But this summer, it happened: A Thrifty Traveler Premium flight deal alert for a trip to Paris hit her inbox.
"When I saw the email that morning, I couldn't believe the price!" Marie said.
The price? Just $575 to fly nonstop on Delta from Minneapolis-St. Paul (MSP) to Charles de Gaulle (CDG) – less than half the normal cost of a summertime fare to France. She and her boyfriend, Jared, quickly booked tickets for an eight-day trip.
Here's a look at a similar recent deal we sent Thrifty Traveler Premium members:

Nonstop flights to Paris typically cost well over $900! Don't miss the next flight deal to Europe – get instant alerts for cheap flights from your home airport!
First Passport Stamp in Paris
After much anticipation, Marie and Jared set out on their first European adventure together. They had eight full days in Paris, and were set on making the most of it.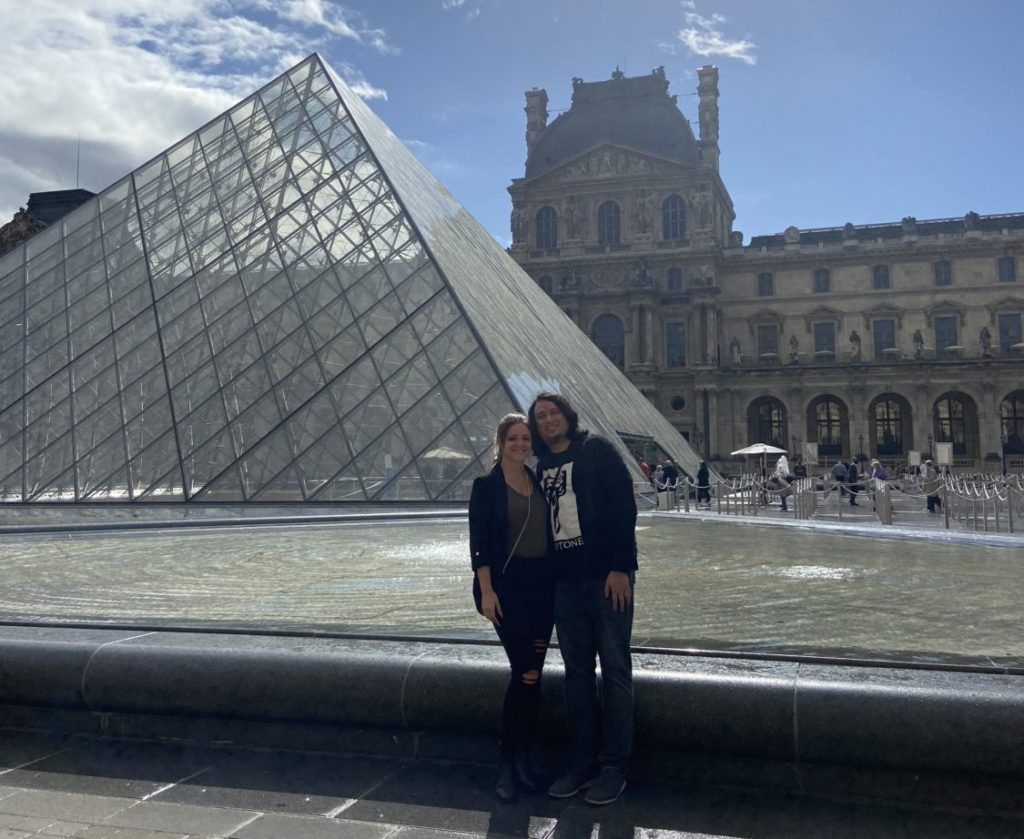 Marie's top recommendation for fellow museum-goers? Buy the Paris Museum Pass and check some off your bucket list. Their favorites included The Louvre, Musée d'Orsay, Saint Chapelle, Musée de l'Orangerie, and the Palace of Versailles.
While Marie was having a blast exploring her first time in Paris, she had no idea there would be a surprise on the trip that would top all the sightseeing.
A Surprise (With a View)
Halfway through their stay, Jared suggested walking to Pont de Bir-Hakeim early in the morning, a spot with exceptional views of the Eiffel Tower without all the tourists.
And he was right: Marie was impressed by both the incredible view and the fact that there was only one other person there. Just as Jared started taking some selfies of themselves with the Eiffel Tower in the background, the woman walked up and asked if she could take their photo – she was a photography student looking for practice, she explained.
They agreed. And just as this stranger started snapping a few shots … Jared got down on one knee.

That's right: Jared bought a ring right after they booked their tickets to Paris, then hired the "photography student" to capture the amazing moment in an incomparable setting.
"I thought he was pranking me and going to pull out a croissant until he actually had a ring in his hand!" Marie said. "Needless to say, I'm still shocked it actually happened!"
Just look at this.

Post-Proposal in Paris
What started off as a first-stamp trip as boyfriend and girlfriend continued as their first trip as an engaged couple.
After the proposal, Marie and Jared headed to the other star of their morning, the Eiffel Tower. They went all the way up to the top for some epic views of Paris, then stopped for a celebratory lunch at a cute nearby cafe before setting off to explore some more.
Read more: 8 Great Spots to See the Eiffel Tower
They strolled the various neighborhoods – called arrondissements – and fell in love with the Montmartre area. They even got a portrait done by a painter there! Oh, and they ate as many pastries as humanly possible.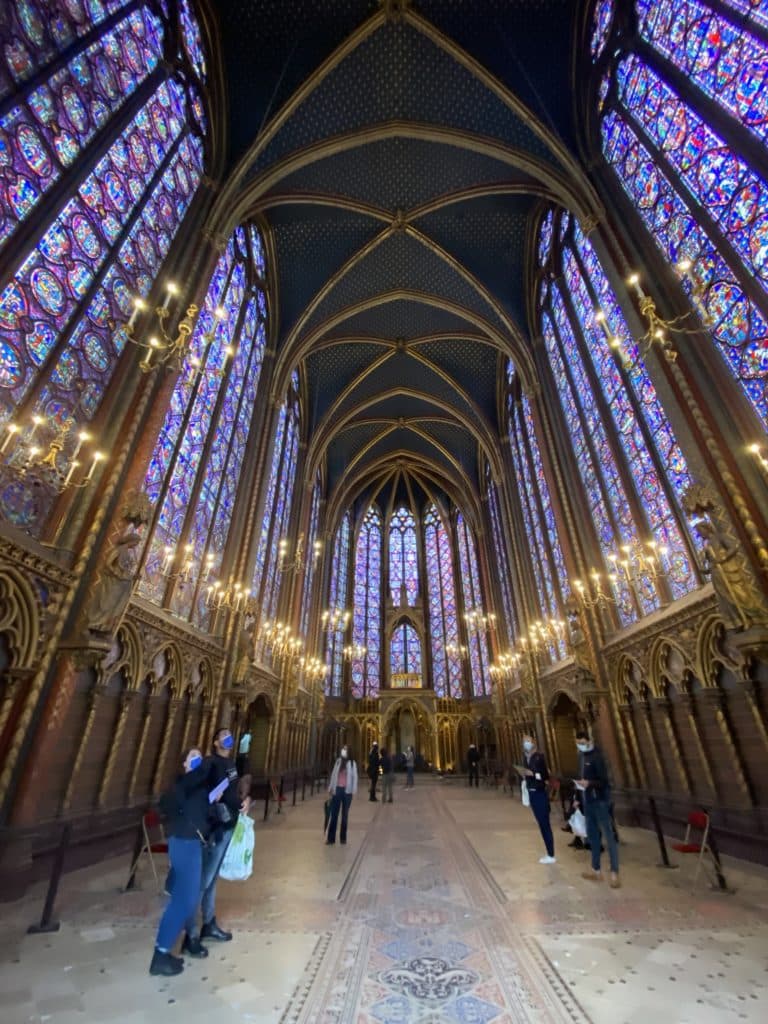 Read more: How to Spend 3 Days in Paris
Marie returned from Paris with her first Thrifty Traveler Premium flight deal under her belt, her first stamp in a brand-new passport, a fiancé, and a brand new ring, too.
But it didn't take long for the newly engaged couple to get the itch to head overseas again…
Where To Next for Marie & Jared?
How about Spain?
When Marie got our award alert for a Delta SkyMiles flash sale to Madrid (MAD) she knew it was too good to pass up. At just 32,000 SkyMiles roundtrip, that's more than half off the normal award rates. And best of all, they're departing from their regional airport of Rochester (RST) in Minnesota at that price this coming January.
This unadvertised SkyMiles flash sale was live from almost every single U.S. airport!

Marie shared her exciting news in our Premium members-only Facebook community:


Bottom Line
When our team saw her message, we knew we had to share Marie's awesome story. Her first stamp in her passport, first flight deal, first trip to Europe, and now a fiancé. What an unforgettable trip!
Marie, we can't wait to see where cheap flights take you two next. Cheers to a happy marriage and many more passport stamps!